From Massachusetts to Daegu: Mrs. Kim's World
The New ELU Teacher – Her Life and Passion for Teaching
If you listen closely as you pass the ELU classroom in the halls, the sound of focused discussions seeps through the cracked-open door. English Language Usage (ELU) is used to support students with academic English. The main motivation behind the driven pupils is Mrs. Kim, the new ELU teacher. The Jets Flyover decided to find out more as to who she is beyond the classroom.
---
What drew you to DIS?
I always wanted to work at an international school–that was my dream! And well, I had to move to Daegu from the States, and DIS is the only international school in this province.
Where in America are you from, and could you tell me about the city? 
I'm from Boston, Massachusetts. It's a famous city, and it's really beautiful, too. There are a lot of famous universities like Harvard or MIT. The education is great there, as well as hospitals. It has four seasons, just like Korea, but it snows so much there. Boston is full of history, so it was really fun to go to museums, though it's just as fun to relax on the beaches there. Summers are fun, but the snow festivals there are great, too!
Could you tell me a little about your family?
I have my husband, my son Lucas, and my daughter Lily. Oh, and my children's favorite holiday just passed recently! They love Halloween because we can go trick or treat everywhere. 
What is your favorite animal? Why? 
Actually, I have two favorite animals: a hummingbird and a dog. I like dogs because they're super friendly, cute, and furry. Actually, I used to have a pug, and it was so lovely and nice to everyone. So I believe that most people like dogs, since the dogs like them too. As for the hummingbird, I just think it's cute and unique. 
Do you like any singers? 
I like the British singer Adele. My favorite song of hers is "Hello," but I also like "Someone Like You," a song from way back when.
What does your fashion look like? 
I like comfortable clothes, like T-shirts and jeans. I also like to wear athleisure, because it's good for [being] active and comfortable.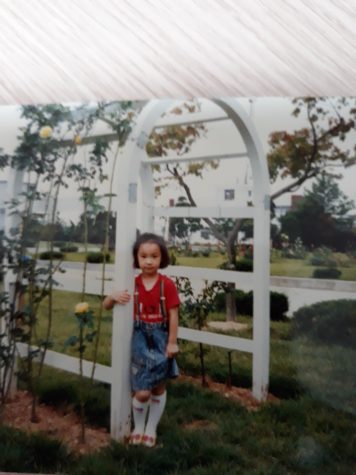 What's a sport or activity you enjoy watching? 
I like to watch both volleyball and basketball. If possible, I would like to watch a volleyball competition. Personally, I love watching soccer matches during the World Cup. I don't have a specific favorite team, so I cheer for all of them. 
If you could take your students on a field trip anywhere in the world, where would you take them?
I would like to take my students to New York City. We could watch a musical together on Broadway.
Why did you choose teaching as a career path?
Education, it's just always been my goal. Learning is important to me; I love being able to teach students and give my knowledge to them, but I can also learn from them when they bring up something that I didn't know. 
What's the best and worst part about being a teacher? 
The best part is that you get to learn. Another great thing is that you get to help others learn, too! I want to help students get better. The worst thing is that there is a lot of work that comes with grading students' work. There are hard days at school, too, when I'm tired and students can't focus.
"
I become aware of so much new information every day, and a lot of it comes from students.
— Mrs. Kim's passion explained.
What makes a 'good day' at school? 
I think the best moment in school is when I see my students understanding what I taught – when I feel really connected with my students, and they focus on my class. I become aware of so much new information every day, and a lot of it comes from students.
---
A "good" teacher is not only defined by how they influence and educate students in the classroom, their influence on students beyond the classroom matters too – and it seems Mrs. Kim is the perfect example of this. Mrs. Kim is more than just a good teacher; she's driven to motivate her students, and her ardent attitude towards their education seems to be never-ending. We hope to hear more from Mrs. Kim in the future!