Alumni Connection: Cynthia Choi
The DIS Graduate on Preparing for a Career, Future Plans, and School Spirit
Cynthia Choi graduated from DIS in 2018, and is now facing her second graduation at Purdue University. With four years of university life, she has so many wholesome experiences to share. Let's take a peek at her new phase of life in Indiana.
---
What did you major in and did you enjoy your college experience?
My major is Speech, Language, and Hearing Sciences at Purdue University. Throughout my years at Purdue, there have been various ups and downs. I went partying and enjoyed my life to the fullest during my freshman year. However, I realized that I needed to become more serious about my career as it will affect my future. Now, I have a good balance of school, work, and life. You will hear many of the same experiences I have been through from other college students, but these natural processes are what make you mature and learn from your mistakes. College is very different from school life, but it is one of the most memorable years of my life.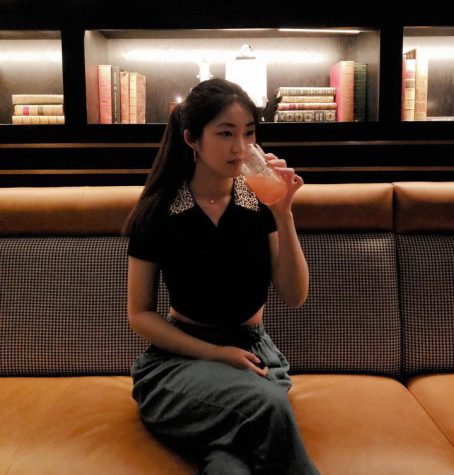 How is the diversity in Purdue? If you joined any cultural groups, what are they?
Unfortunately, I have not joined any cultural groups at Purdue. I have experienced diversity through working at different restaurants and meeting new people with different backgrounds on campus. Purdue prides itself on a diverse student body, with more than 135 countries represented within the campus.  
Purdue's basketball team is #7 in the nation. Can you share some of your favorite experiences at one of the games?
I still remember the first time I went to a Purdue basketball game. The whole stadium was crowded with college students and families with such great spirit, led by the famous (and crazy) boilermaker student section. You can clearly see our spirit, and the [passion] we have against our rivals. During breaks in between games, you can see different entertaining performances from Purdue Pete (Purdue's mascot) and cheerleaders. 
What's a Boilermaker? 
Purdue got its name as Boilermakers because it had a running locomotive on campus, which was rare at the time. Also, after a huge football game against Wabash College, a newspaper reporter has titled his article, "Wabash Snowed Completely Under by the Burly Boiler Makers from Purdue". Ever since, Purdue's team and students have been proudly known as Boilermakers. Boilermakers are well-known for our openness and extraversion, which means everyone is welcoming, curious, and creative. Boilermaker, to me, represents the opportunity to innovate, research, and explore your passion of interest.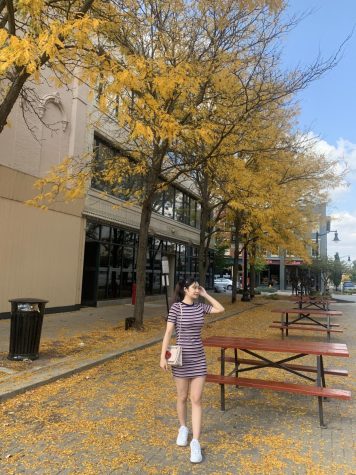 Are you planning on coming back to Korea after university or staying in the US?
I don't think it's a very simple decision whether I should go back to Korea or stay in the US. Therefore, it is still undecided because each country has different advantages for me. I want to live in Korea because of my family, lifestyle, and environment, but there are more job opportunities and availabilities in the U.S.
Where do you see yourself in 10 years?
In 10 years, I wish to see myself as a successful audiologist or speech pathologist working in a variety of settings with a healthy work-life balance. I see myself working in an opportunity that will help people with disorders to better communicate and connect with the world around them. Along with that, I also wish to manage my time to enjoy and value my personal life as well.
What do you miss most about DIS? 
Being at DIS for seven years, I have met wonderful people and had an unforgettable experience. There were about 14 people in most of my classes at DIS. Everyone, including the teachers, knew each other very well and always interacted with each other during classes. However, the majority of college classes are usually in a huge classroom of nearly 200 students, which is very difficult to bring everyone together to socialize.
What is some advice that you would give to future college students?
After living independently at Purdue, I've realized how much a family plays an essential role in my life. I've realized this much more while being physically separated from my family for two years, and I wish I could have done more to appreciate them when I was living with them back in Daegu. I call my family very frequently, but it's just not the same as being physically present in the same space. I want to give a message to future college students to never forget about the value of family, no matter what stage of life you're in.
---
All your school spirit and reflection just goes to show how much fun and self-discovery you've done in university, Cynthia. Everyone here at DIS wishes you all the best at this next level in life.