Young Picassos Express Themselves Through Abstract Artwork
Elementary Students Display Their Projects at the Winter Fine Arts Festival
Elementary students shared their semester-long work with the DIS community at the Elementary Winter Fine Arts Festival on December 14th, right before winter break. The art department dedicated their time to organizing the festival; both Mr. Gum and Ms. Je guided students to reach their full potential, with NAHS (National Art Honor Society) members aiding the curation and recreational activities.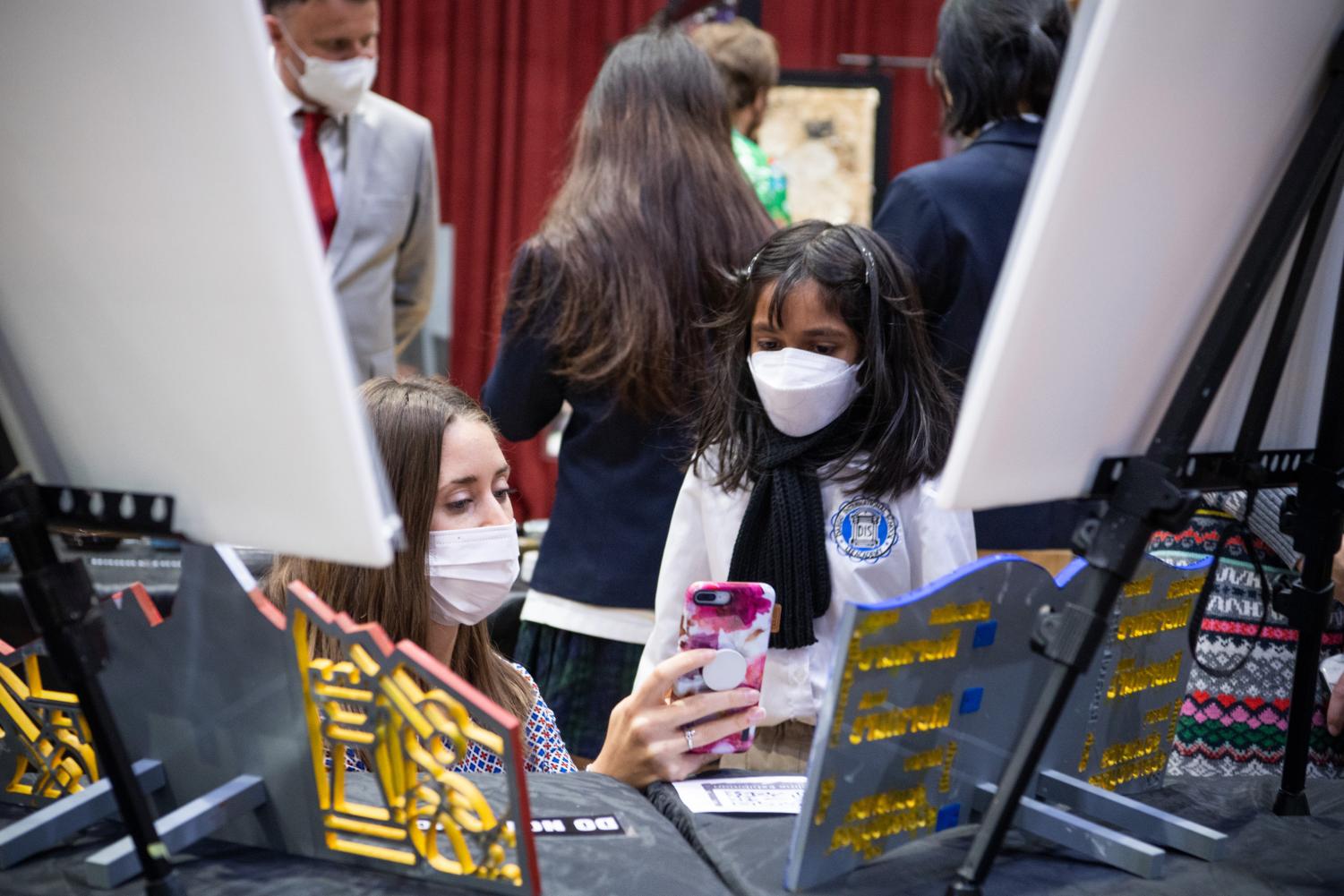 Elementary students drew their portraits utilizing varying themes depending on their grade level, exhibiting other crafts on the side. Ms. Je explained, "Kindergarteners and first graders created wiki portraits, second and third graders created abstract portraits, and fifth graders created Picasso-style abstract portraits. For other paintings and crafts, I selected a few works that were good, and they were also displayed."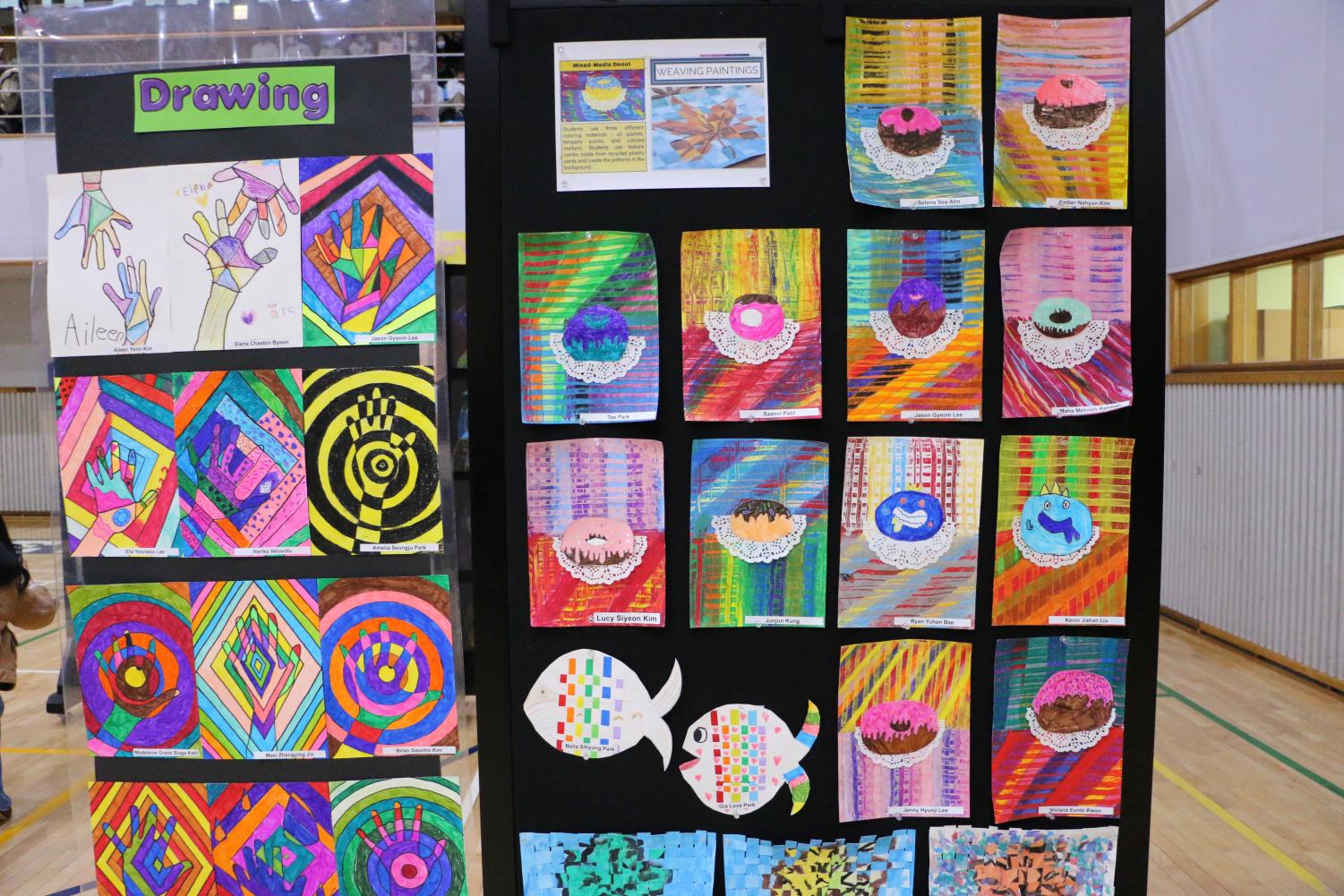 The elementary artists also shared their fair share of memorable moments. Quincy, a first grader, commented, "I created a donut that I liked, and I colored them with different colors. I personally had fun with them, and I want to try something new next year." Adding on to Quincy's comment, third grader David described, "I drew a picture of myself in a different way, and I colored them with different colors. Drawing myself in a different way was fun and new for me, and I think I learned a lot."
During the preparation, a few roadblocks challenged the art department. Ms. Je stated, "This was my first time hosting this exhibit, and it is also the first exhibit that the school is hosting in years, so in the beginning, especially during the planning section, I had a hard time deciding what to exhibit and how to organize them. However, as I was organizing and working on the event, I got a lot of help and support from other teachers, so in the end, there weren't any severe difficulties in organizing the event."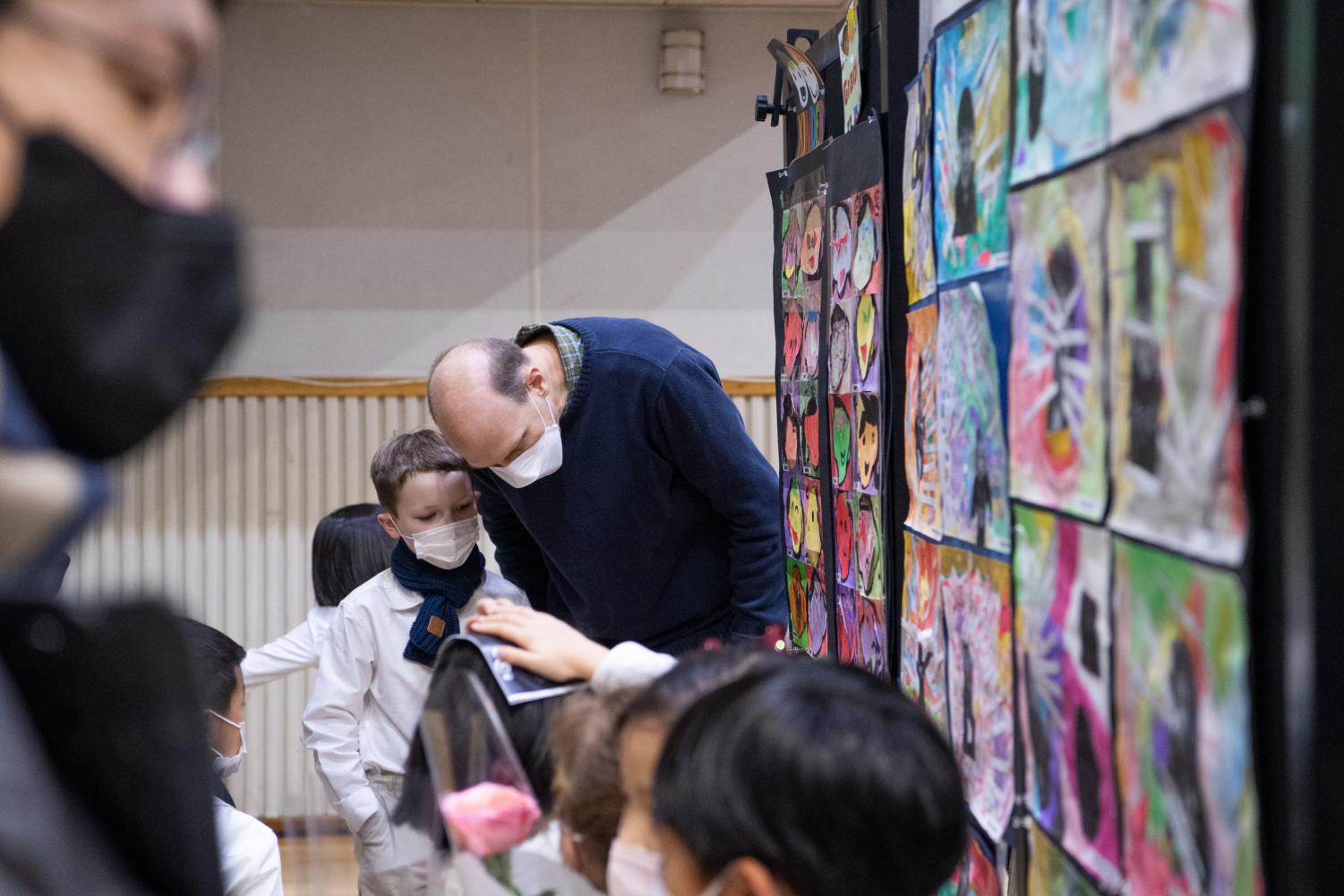 She further mentioned, "I think the event was really successful. I saw families and students really enjoying the work and taking pictures, and I think everyone truly enjoyed the exhibit. But I think there can be some improvements. I saw some students who were disappointed because not all of their works were displayed, so next time, I want to add more space so that more works can be displayed."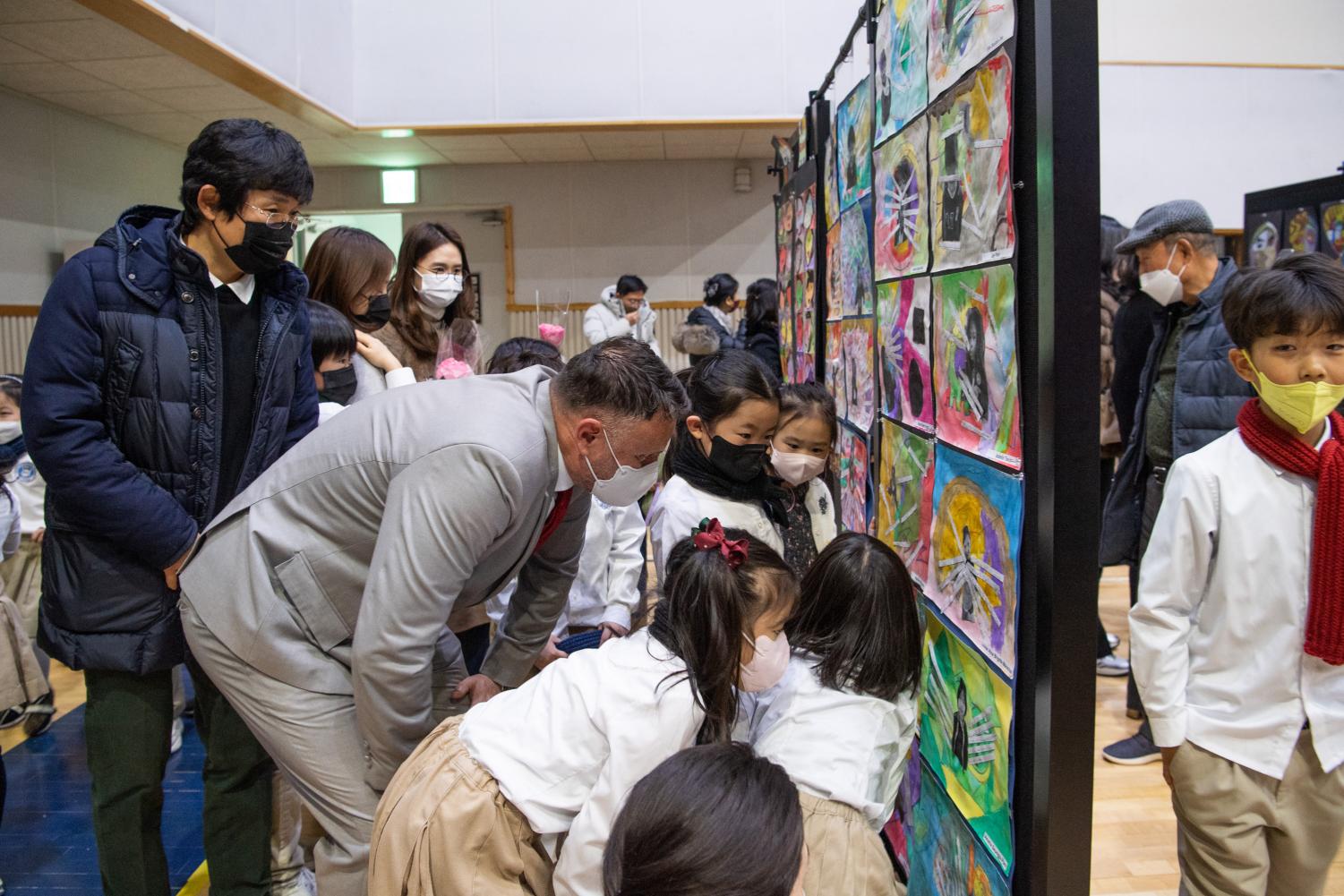 The parents were also satisfied with the success that night. David's mother said, "I am happy that the Fine Arts Festival is returning. I personally think these festivals give opportunities for parents to see what their kids have done throughout the semester, so not having them for the last few years was pretty sad, but because they are returning, I get to see what my kid has learned throughout the year, and I hope they will continue from now on."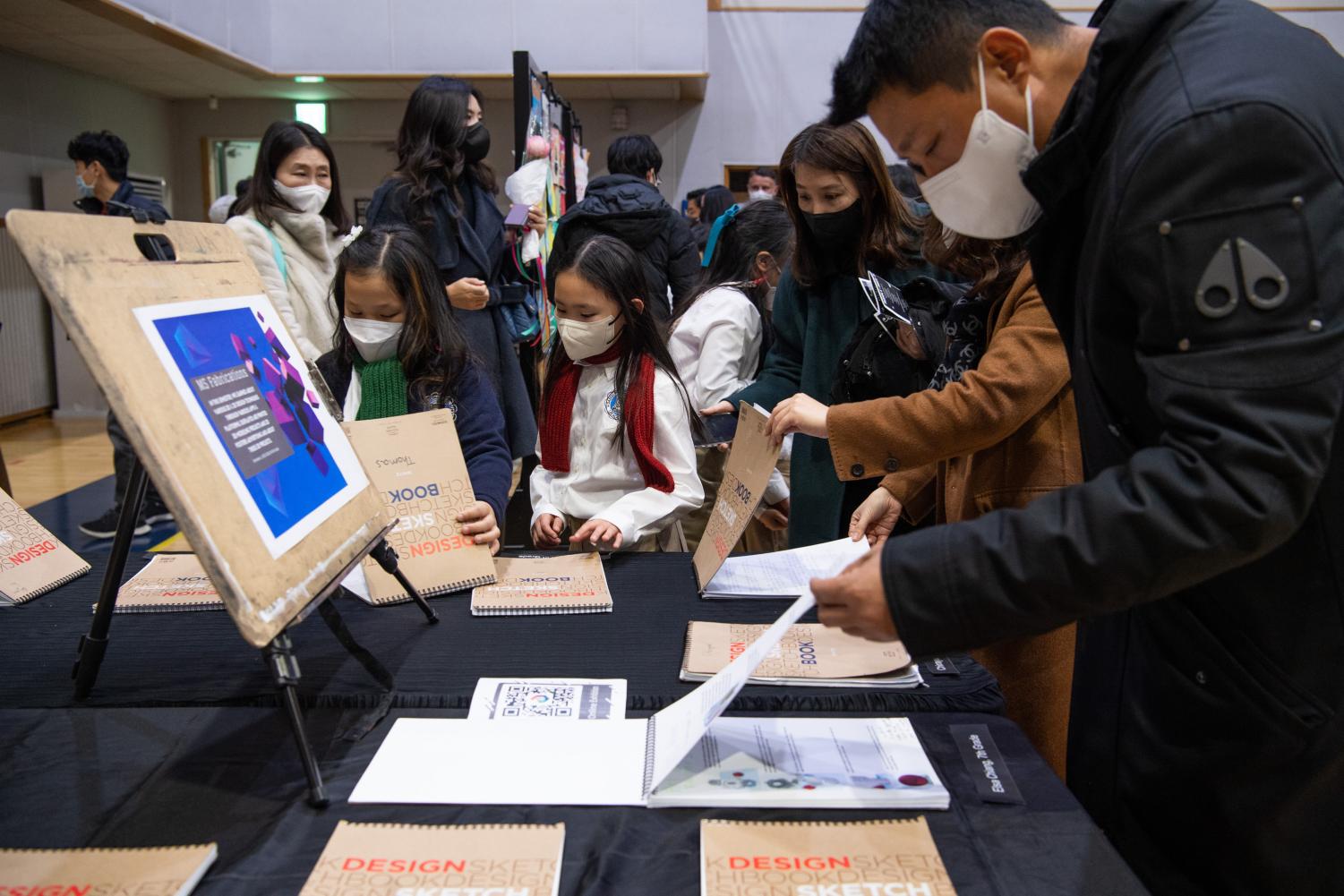 With great dedication from students, staff members, and teachers, the 2022 Winter Fine Arts Festival ended with a bang despite the hiatus. The art department hopes to continue to ride this wave for the upcoming Spring Fine Arts Festival in May.