Movie Review: Even If This Love Disappears from the World Tonight
Personal Analysis Through a Psychological Lens
March 20, 2023
Warning: This article contains spoilers for the movie Even If This Love Disappears from the World Tonight. 
People say, "Everyday is a new beginning," as words of encouragement. But what if it actually happened – quite literally? What if each morning starts without any prior memory? You have no idea who you met, where you were, and what you did the day before. Loved ones turn into strangers, and a new beginning welcomes you. Though it sounds like a story from a movie, some people suffer from psychological symptoms that resemble this scenario.     
Anterograde amnesia, usually caused by a damaged limbic system, prevents a person from forming new memories. In a recently released movie Even If This Love Disappears from the World Tonight directed by Takahiro Miki, the main protagonist – Maori Hino – suffers from this condition after experiencing a devastating car crash. Although the film adds some dramatic elements for entertainment, it well captures the reality of the struggles of an amnesiac, delivering raw human emotion and reminding us what a privilege it is to remember: to be able to love someone tomorrow like you do today.  
Maori is a diligent student loved by all. Beautiful, smart, and optimistic – she almost seems too perfect to be real. However, she has a secret that only her parents and loyal best friend, Izumi, knows: she lost the ability to form new memories after an unfortunate car accident. Every day, she has to rediscover herself. She writes a journal to read each morning, but catching up gets difficult over time as the lost moments pile up. I literally saw the fear in Maori waking up every day. I couldn't even imagine the pain of going to sleep knowing that you are going to lose all your memory once you have a good night's sleep. I felt extremely sorrowful, especially in the scene where Maori's parents burst into tears after Maori ask if they introduce themselves to her every day like today. Since this indicates how hurtful the situation is not only for Maori but for her whole family.
Although Maori can't remember specific events, she can develop certain skills related to muscle memory such as art. In reality, patients with anterograde amnesia still have the ability to develop cumulative skills because the region of the brain that controls muscle coordination migrates to a completely different area. As she practices drawing each day, Maori notices that a certain boy continually appears in her sketches. Although she has no recollection of him she feels a connection and decides to ask Izumi who he is, but Izumi only avoids answering the question with a guilty look on her face.   
Later, we discover that the boy's name is Tōru, and that he asked Maori out in the past to strike an agreement with some school bullies who promised to stop making fun of his friend if Tōru confessed his feelings to Maori. Everyone expected Maori to reject him, but to their surprise, she said yes. At this point of the film, I felt like things move pretty slowly and even a bit draggy. But this was about to completely change.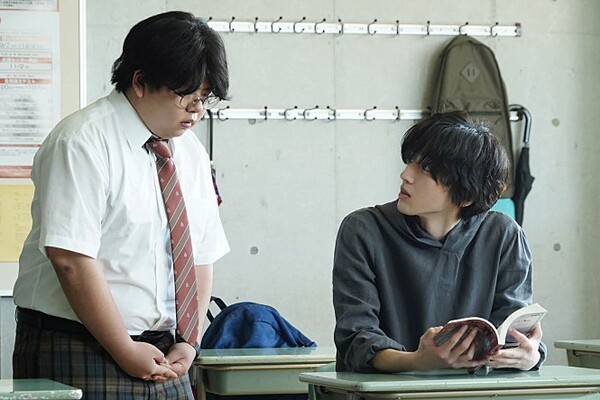 After his confession, Tōru apologizes for his lie and explains his situation, but Maori, despite knowing that he didn't mean it, persuades him to continue a fake relationship with her. It's not like they could reveal the truth to the entire school anyway. She comes up with 3 rules: One, they won't talk to each other until after school; Two, Keep any communication between each other concise; Three, they should never actually fall in love. Tōru accepts the conditions, and so, their pretended relationship begins.
As the days pass, Tōru and Maori feel their previously dull lives start to change with each moment shared. The movie does a splendid job depicting their love, as it captures the pure, unfamiliar emotions of youth and the loneliness that the characters feel from their individual journey. It made me reflect on my own life and opened my eyes up to how every minute of every hour meant so much to me without realizing it.
Back to the plot: On the morning of their first real date, Maori prepares herself after reading the notes she left last night. She finds hope in her relationship with Tōru even through the shock of discovering her amnesia each morning. Unfortunately, while hanging out with Tōru, she falls asleep and ends up forgetting everything. She explains her condition after reading her notes and suggests that they should stop seeing each other, but Tōru comes up with an idea: what if she didn't write about what happened today in her journal? That way, she could forget about revealing her secret to him, and their relationship could continue.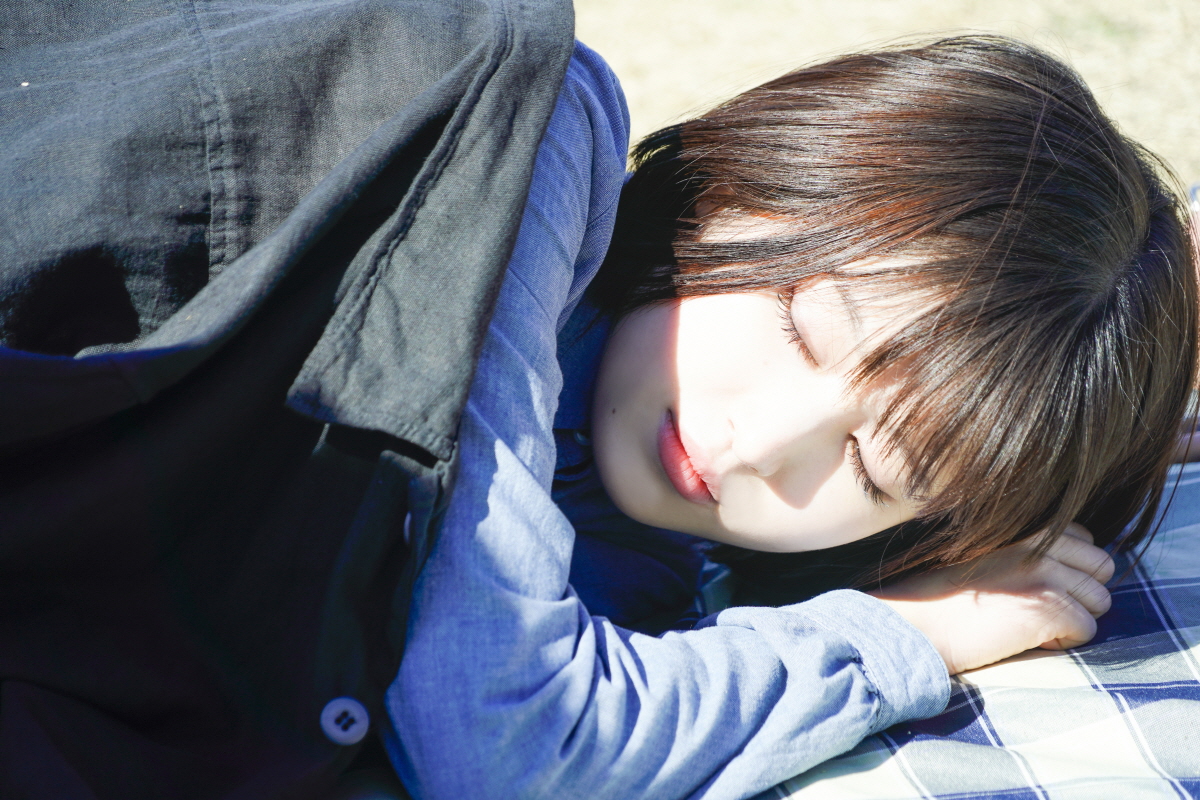 Tōru promises to make Maori happy every day even if she will forget it. He gives her a reason to continue living, and encourages her to keep on drawing. These slow-burning shots of their romance, though they may feel pretty long, definitely help the reader embrace the characters and empathize with the passion they feel for each other. In fact, looking back, I think these were the most beautiful parts of the movie. When Maori finally asks Tōru if she can break the third rule, everyone in the movies including myself couldn't help but bawl like babies. 
It was even more heartbreaking when Toru replied, "I already broke it a long time ago." My tears fell uncontrollably, and even the two teenage boys sitting next to me who were sleeping during the first few minutes cried their eyes out. It's just so devastating to watch the feeling of love get wiped out from Maori's memories, and even more so because of the beautiful scenes that the two share. 
Nonetheless, the sadness is only about to begin. Soon after we get all the romance put to work, Toru's genetic heart illness leads to his sudden death. He requests that his name on Maori's journal be replaced by Izumi's, so that Maori doesn't suffer the heartbreak of losing him. 
For months, Maori continues to live her normal life without noticing a change. She even goes to Toru's funeral and bursts into tears, but fails to remember what he meant to her. I was shocked – ashamed, even – because though I learned of what anterograde amnesia can do to people, I never felt in first person how much of an impact it can bring. I even envied the ability to just forget about the bad days. But even our worst memories help us grow and form who we are. Every moment is worth saving.
Even after deciding to take a major in psychology, my only reaction to reading about this illness was a little pity and a quick flip to the next page. But after watching the film, I couldn't even begin to imagine how many people live unaware of someone's struggles to accomplish the most basic yet amazing function our brain inherently possesses: to remember.
In the following scenes, Izumi gives in to her guilt of lying and reveals the truth. Though she is a supporting character, her emotional scene with Maori left a powerful impression on me. Although the movie primarily focuses on love, the friendship between these two characters shows true bond among human beings and how much we depend on each other to live on. 
Toru remains nothing more than a few written words to Maori even after reading the journal pages. This cold reality hits patients with anterograde amnesia every day. As Maori's story illustrates, sleep wipes away everything that makes life meaningful: emotion, cognition, learning, and relationships with others. Although the film may not accurately represent reality in every way – for instance, Maori's rehabilitation occurs at a quicker pace than  normally possible – it is definitely worth the watch as it helps us take a sneak peek at a life that's unfamiliar to us. 
Yes, I've seen better movies, but this one will definitely change perceptions for many. Even with the cliché topic of memory loss, the director manages to create an emotional rollercoaster and a cinematic work of art. Looking at the world through the lens of an amnesiac we learn to gain a wider understanding of the world and appreciate the little things in life. I absolutely recommend that you embark on a heartbreaking adventure with Maori and Toru, and I assure you, this film will last in your memory forever.