Postponed Party Returns for High Schoolers
Student Council Shindig Defies Expectations
Disclaimer: The 10.29 crowd crush tragedy is discussed in this article.
The High School Student Council Halloween party was a go for Friday, November 4th, until the harrowing 10.29 crowd crush occurred. Halloween gatherings around Korea were canceled. Mr. Hutchings said the party was postponed because, "150 people were killed in a crowd crush at Itaewon on Halloween night, and we felt it was inappropriate to continue with our Halloween celebration. Korea declared the day a national day of mourning." 
With the changed date, the theme of the whole party transitioned from the celebration of Halloween to a simple chill-out with friends. Student Council Vice President, Matthew, said, "Simple but straightforward: a party. Some food. Some drinks. Some games. We expect that this party is designed as a mid-semester 'chill party,' where the Council does not necessarily strive to achieve a certain unifying theme for the event."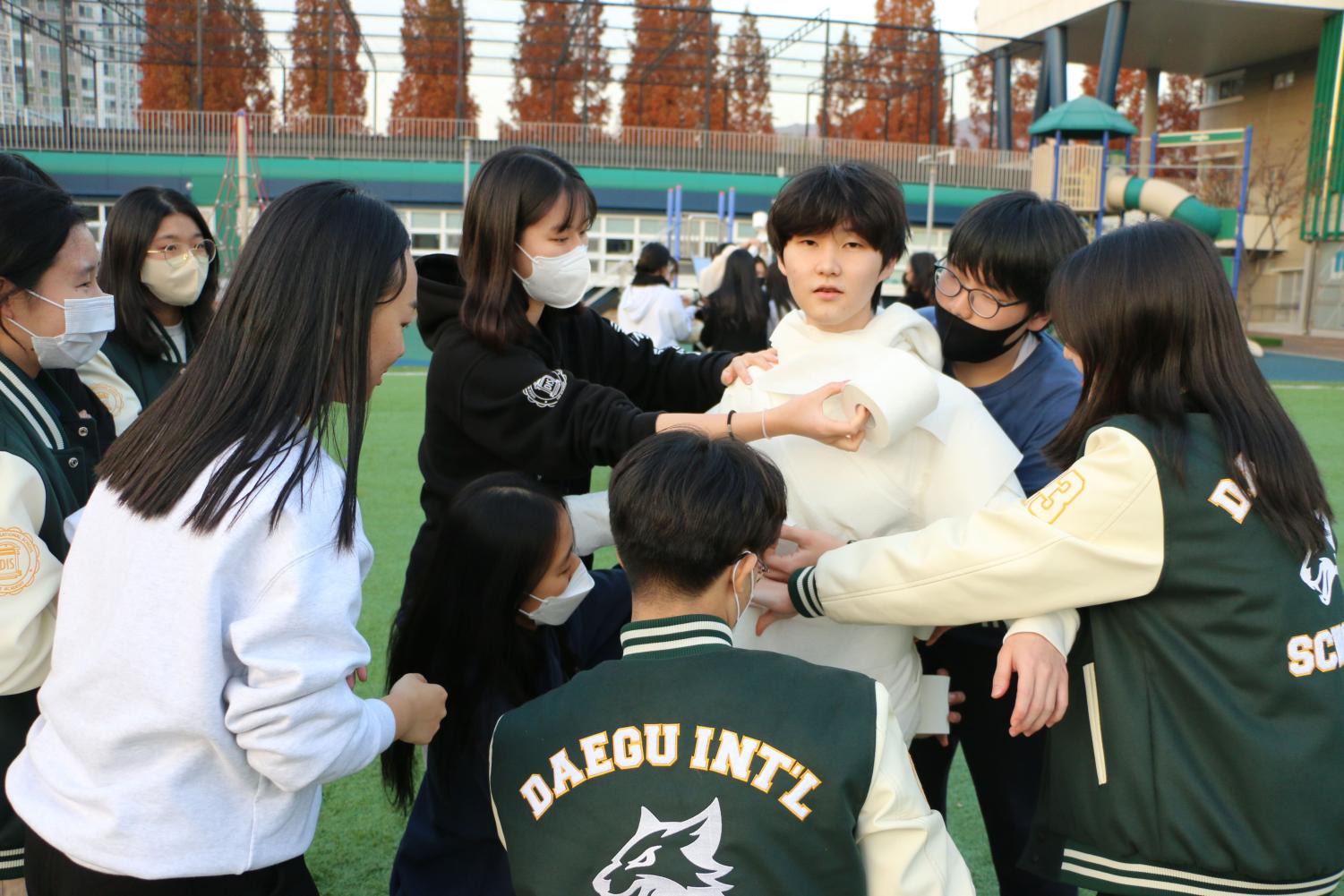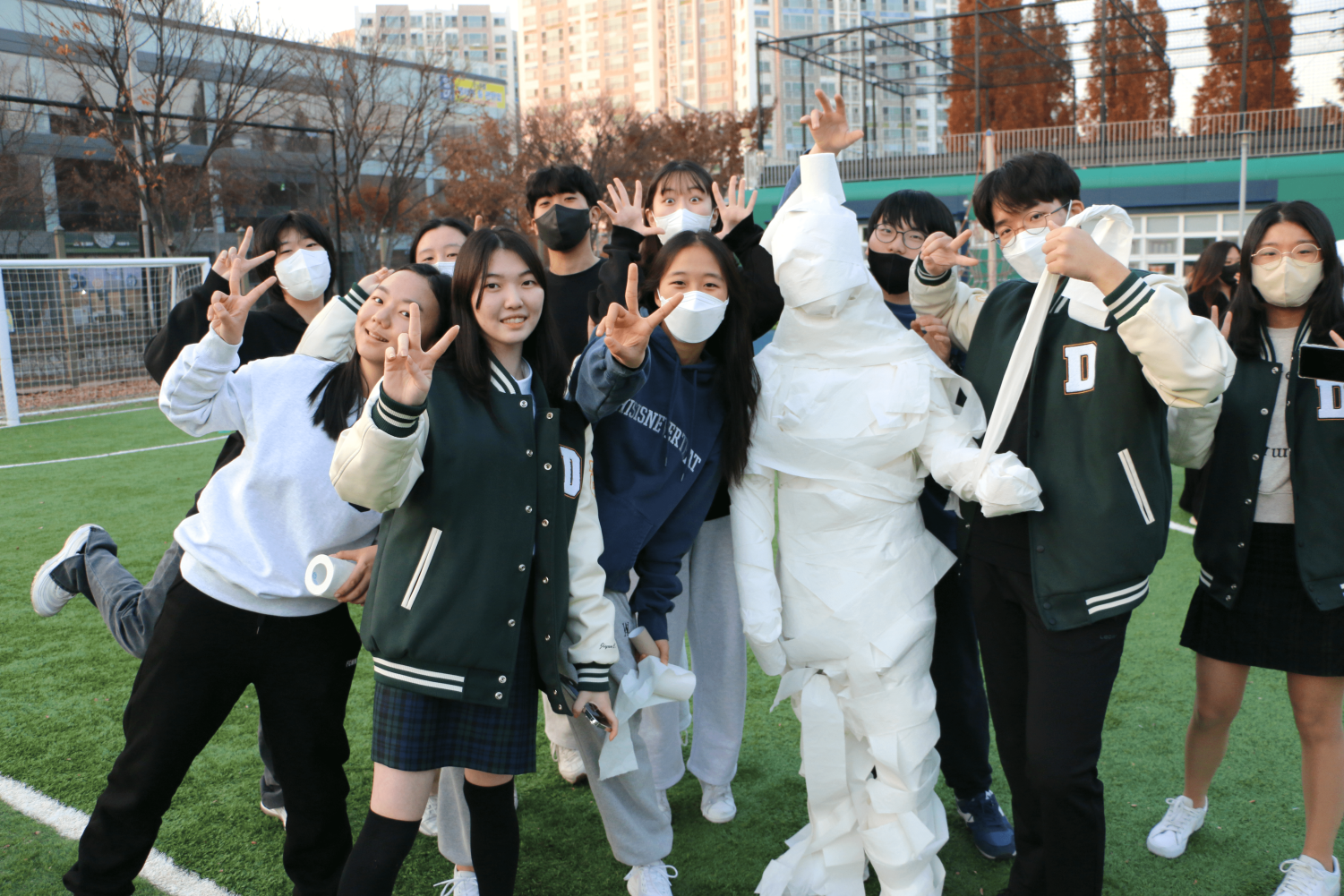 Matthew emceed on the mic as festivities began. High schoolers gathered on the futsal field for tug-of-war contests, relay races, and a mummy wrapping competition. From there, kids dined on pizza and chicken outdoors under candlelight. Next people solved an escape room in the presentation hall and played card games and sports in the gym. The extravaganza concluded with sparklers and campfire hot dogs and s'mores near the snack shack.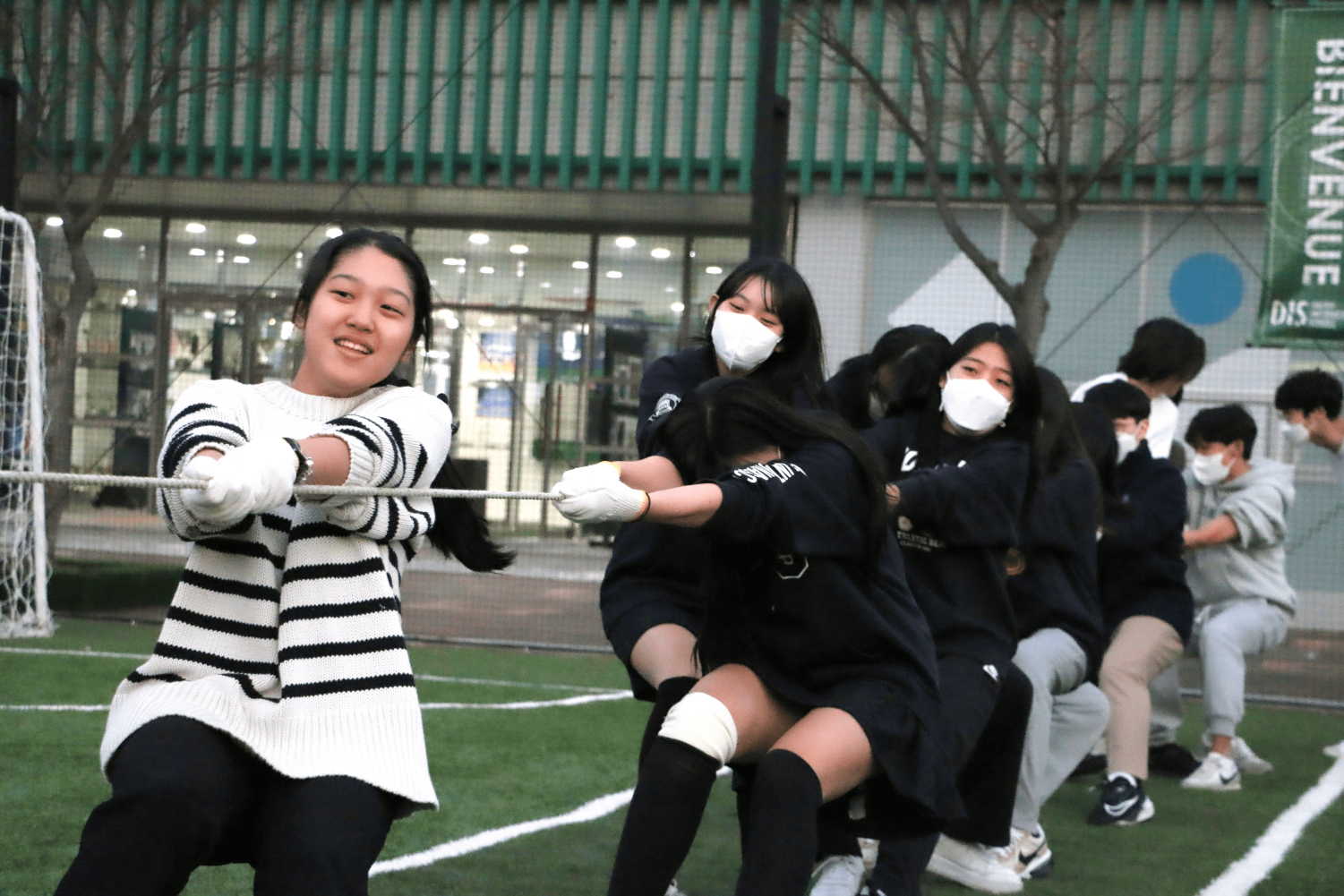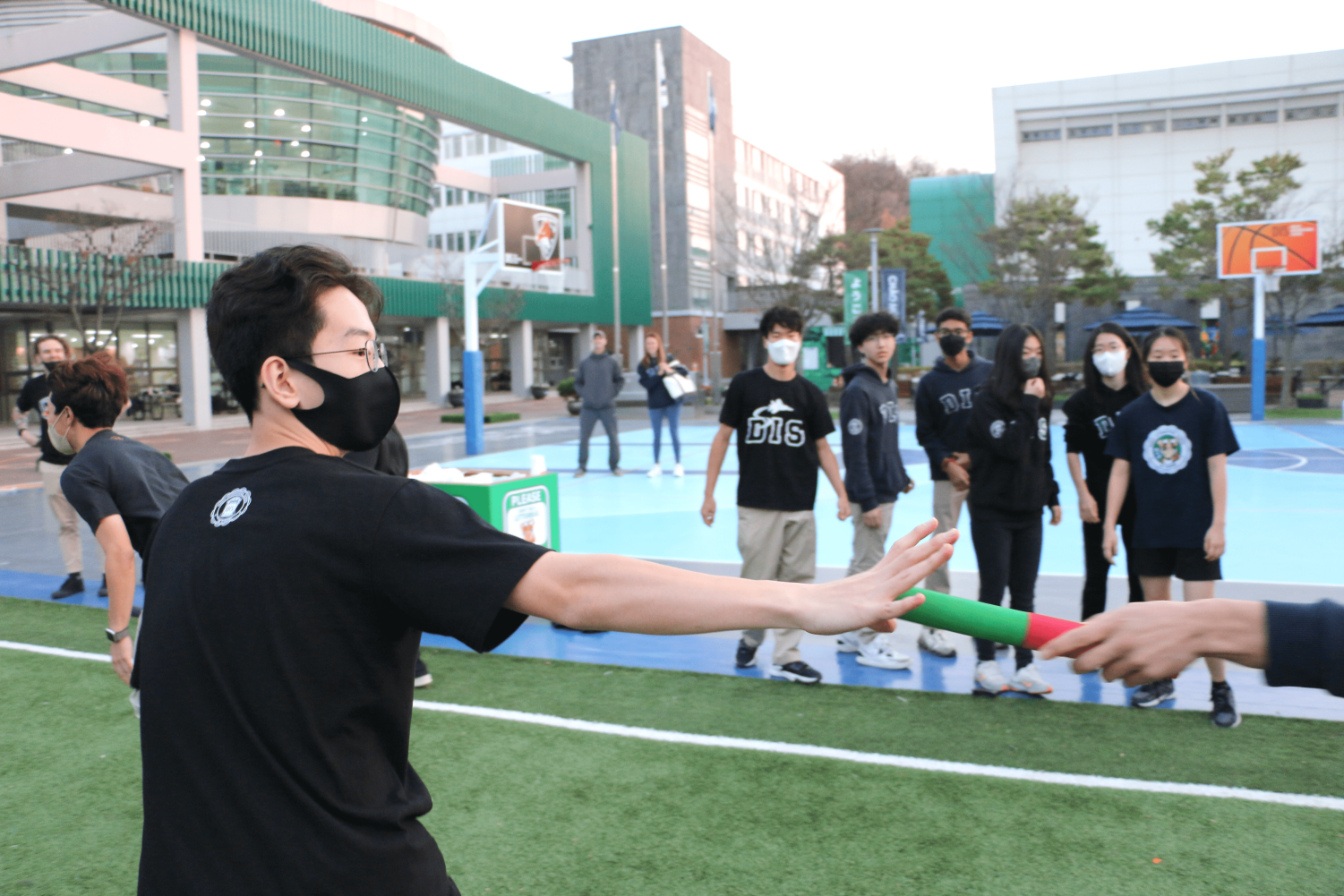 The rescheduled party on Friday, November 18th, was a night to remember for all 89 attendees. Students relished in the moment, their first post-COVID social gathering besides last May's prom. HSSC members believed the event to be a great success. Matthew said, "I was involved with the overall planning of the party, and I think it went super well. It seemed like everyone enjoyed the party and our recreation, catering, and escape room committees collaborated effectively and perfectly to make this party a blast."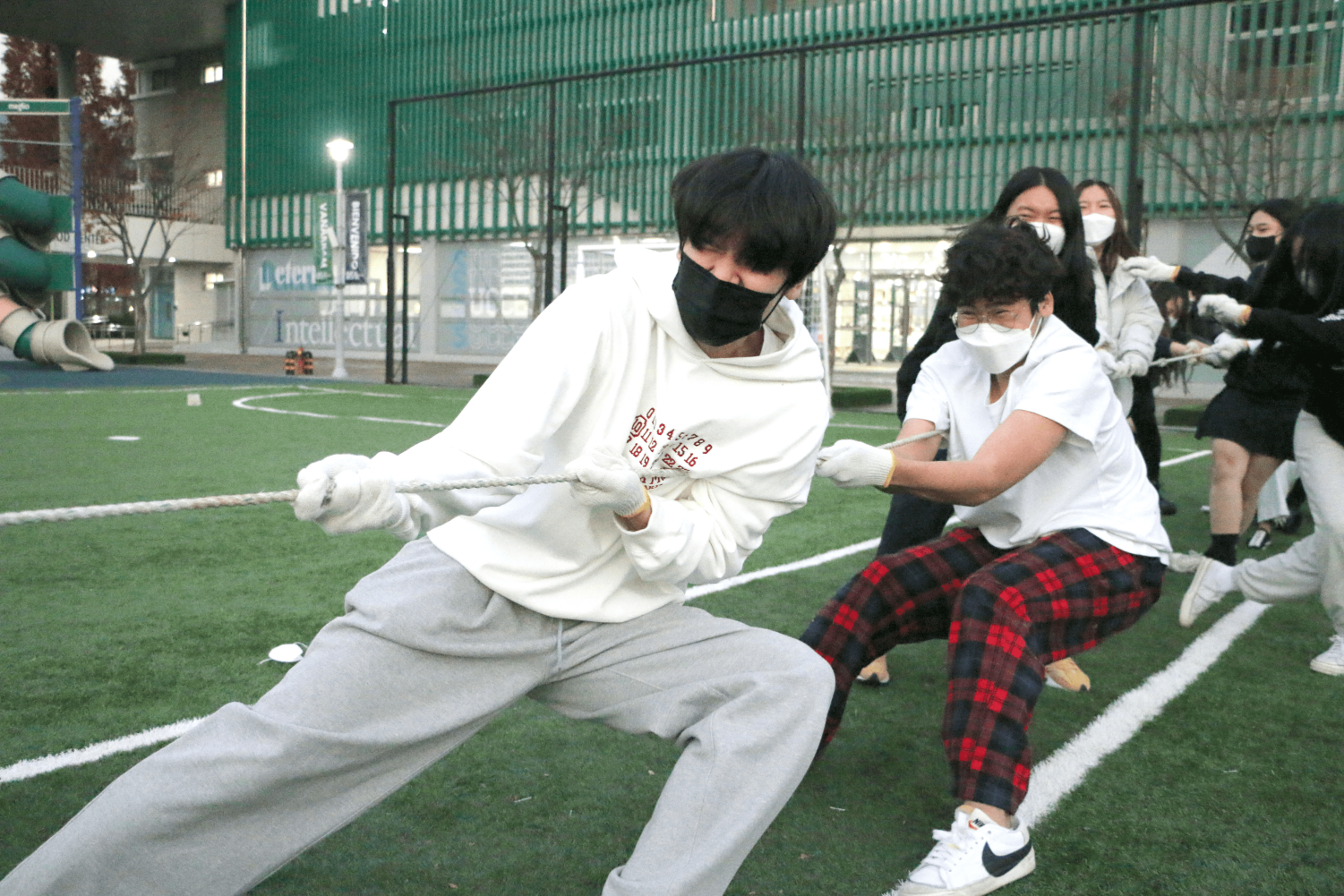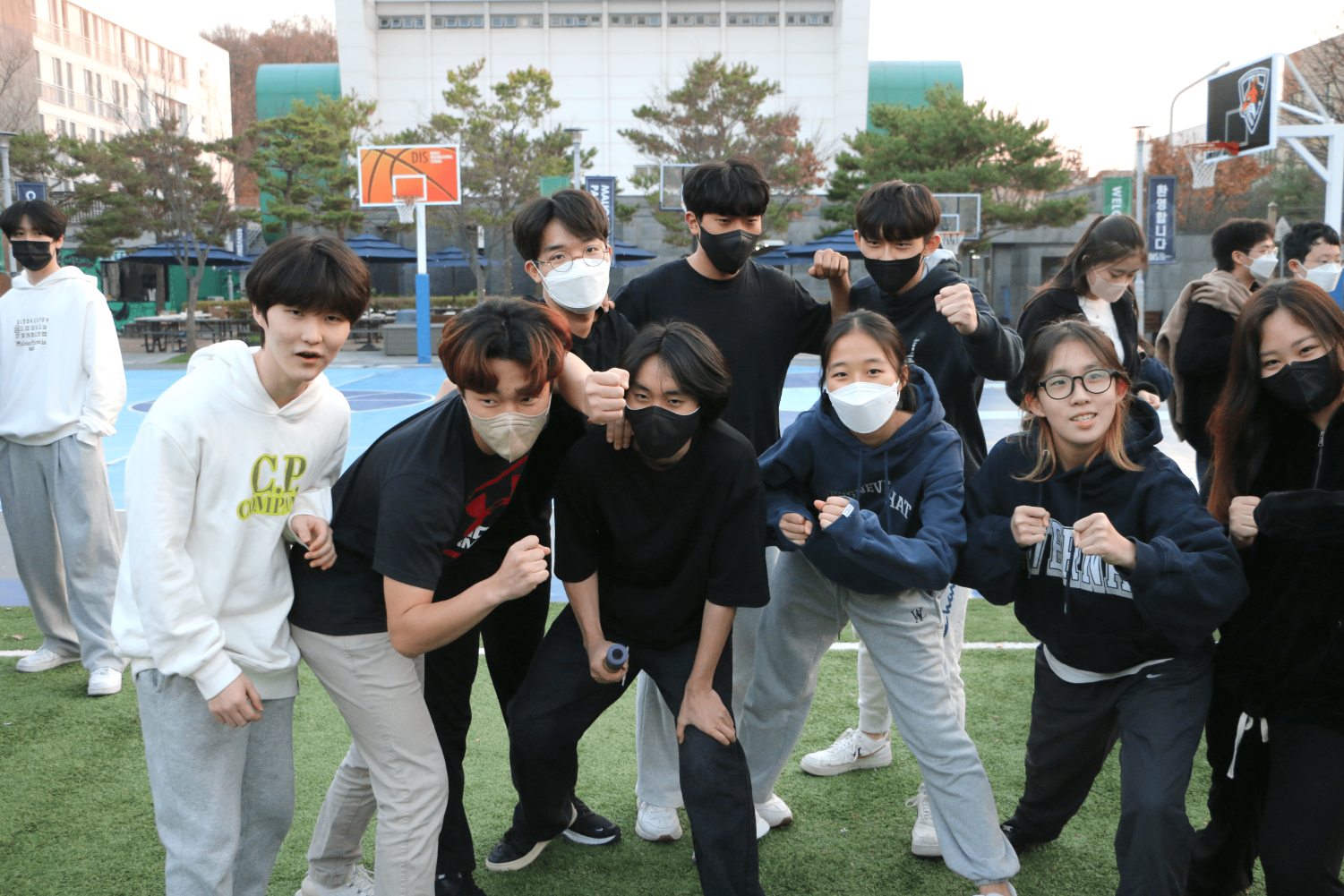 Many students particularly enjoyed the escape room, which was designed by a committee led by Colin in grade 10. Fellow 10th grader Ethan said, "The escape room was creative, and the mood and atmosphere inside there was great because the host was creative and there was a lore." The solutions to the challenges related to a fictional revenge tale about Mr. Hutchings.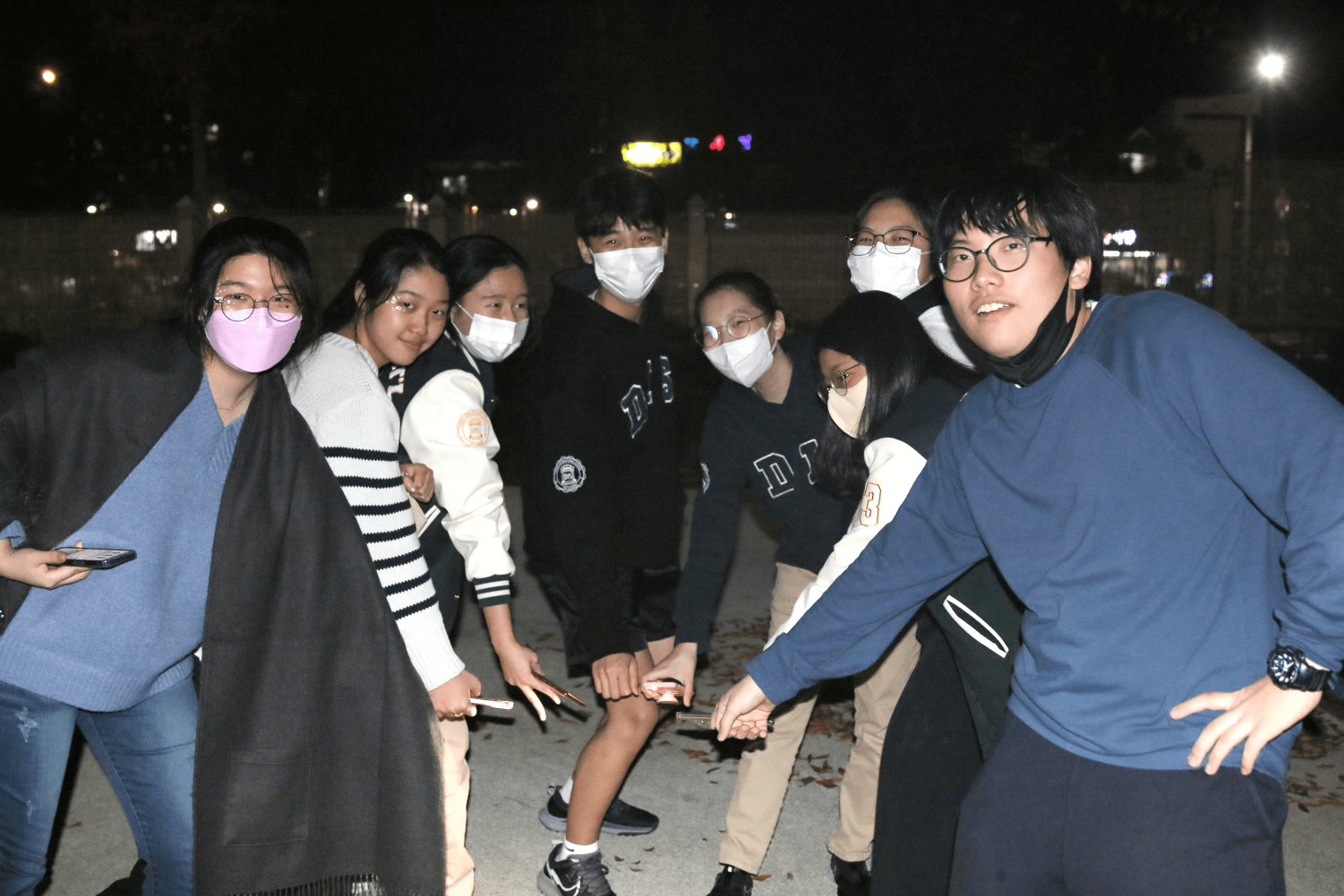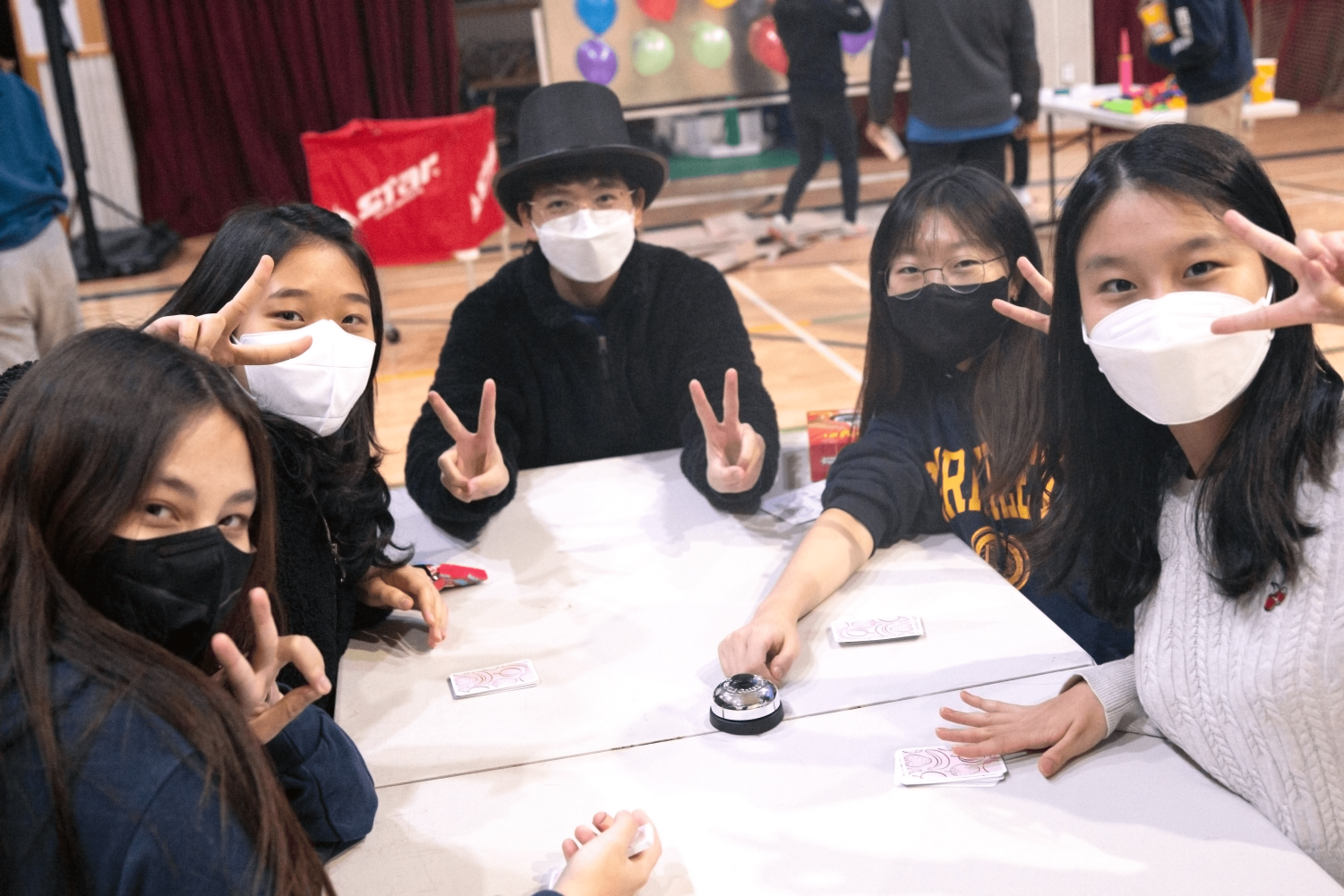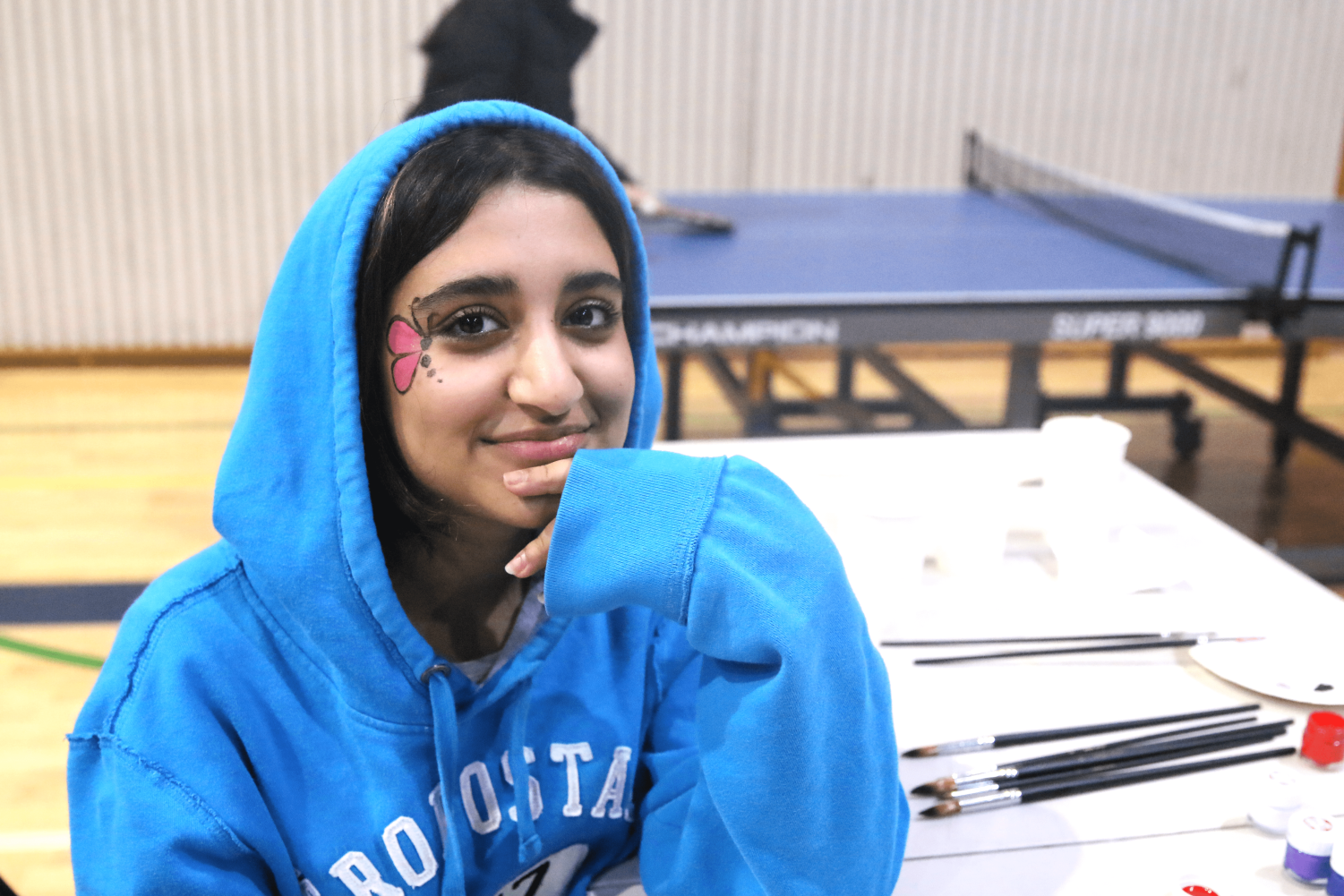 Despite the fact that some plans were rushed at the last minute, everything came together in the nick of time and events ran smoothly. Student Council members scrambled but the party suffered no major snafus. The HSSC will refer to the feedback they received and bounce back with another great party in the future.