Student Votes Matter With the Morning Calm Medal
Making Reading Interactive with a Brand-New Award
Schliff! The sounds of turning pages encourage Ms. Shin and the students to dive deep into reading. Ms. Shin, Ms. Bielec, Ms. Butcher, and Ms. Morissette helped implement a program for this brand-new reading medal to encourage kids to get into the world of novels. 
According to our school librarian, the Morning Calm Medal is an annual book award selected by international school students all around Korea since 2012. Each year, librarians across Korea nominate a range of books for the prize. In April, students are able to give their own input on the winners, as they vote on their favorite books in each category. Participating pupils read the nominated books, share their thoughts and comment online and in-person, and finally, vote on their favorite books. Once all of the ballots are counted, schools award the Morning Calm Medal to the winning authors in each of the four categories (lower elementary, upper elementary, middle school, and high school). 
Elementary students partook in this activity during their classes, and elementary recess, while middle school participated with the guidance of their ELA teacher. English teacher, Ms. Butcher, reflected on this brand-new reading program, remarking: "DIS decided to implement this program to increase awareness of reading." The award's benefits are clear for both authors and voters, as the student judges are able to immerse themselves in several books and engage in critical thinking to determine their favorites.
After the pupils read their books, the voting and prizes commenced, the results of which will come out in late April to early May. Some of the nominees were: King Leonard's Teddy by Phoebe Swan, The Lion of Mars by Jennifer L. Holm, Bloom by Kenneth Oppel, Nightbooks by J. A. White, and I am Still Alive by Kate Alice Marshall. After the elementary classes gathered and cast their ballots, they received a certificate celebrating that they had read all the nominated books. In the middle school classes, the students had meaningful discussions about the books with both each other and their English teacher, Ms. Butcher.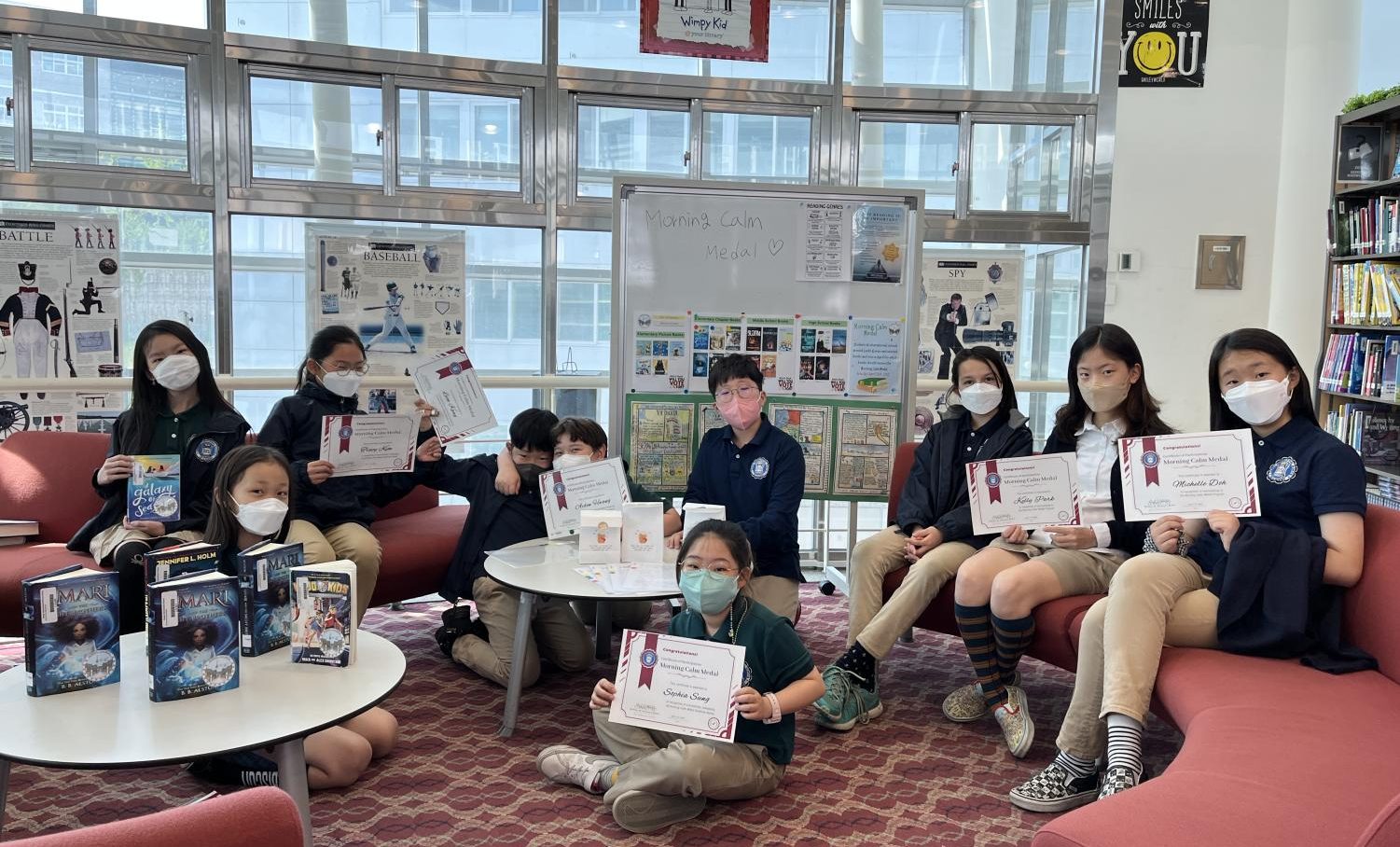 Third grader Tracy expressed that "I joined the Morning Calm Medal because I like to read a lot, and there are books that I don't have at home. So I wanted to read more books and have more experiences. It was entertaining, and it was nice to spend time with my friends. I am definitely going to join next year."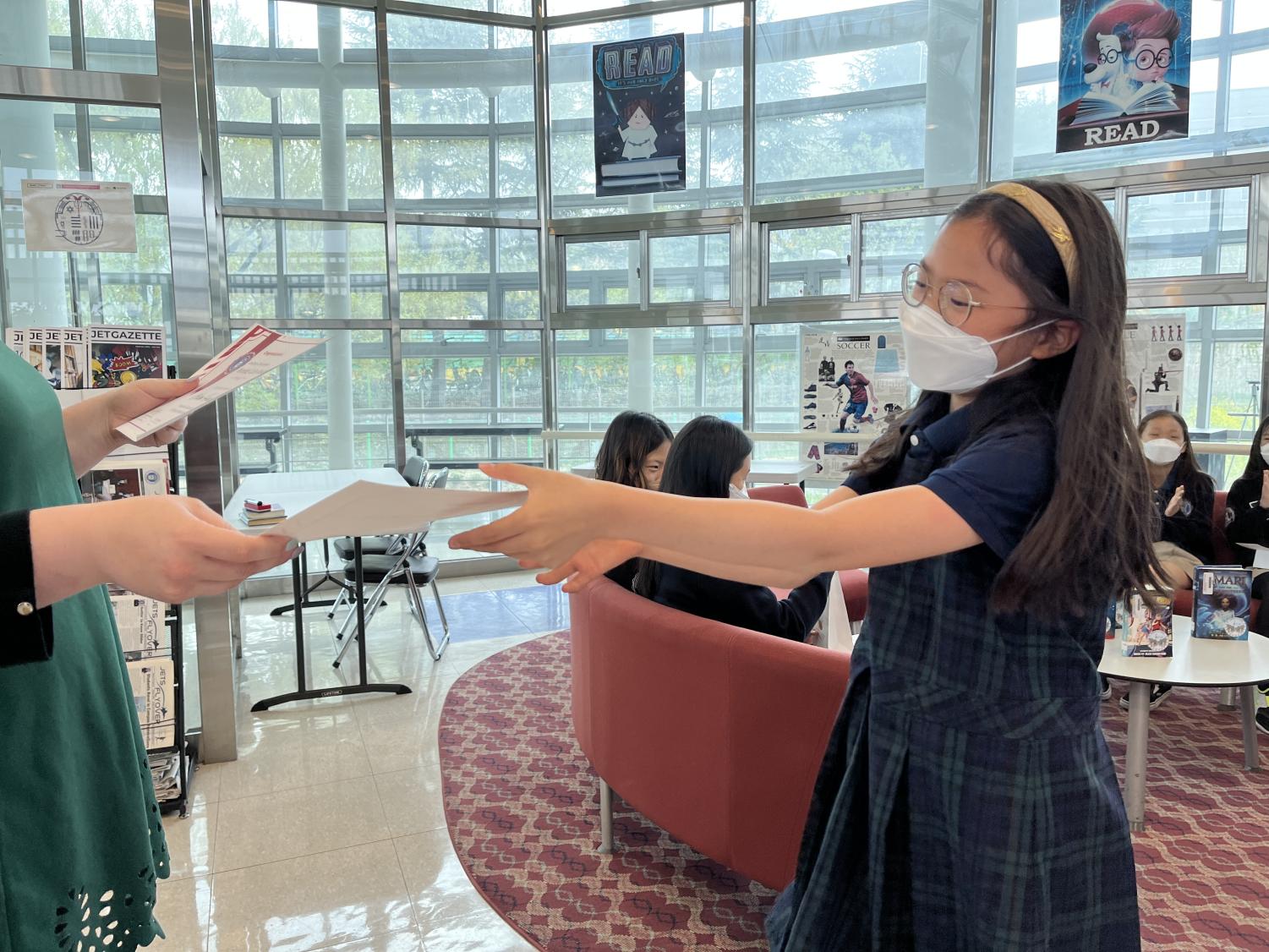 The Morning Calm Medal event has successfully ignited student interest in books. Leon in 3rd grade shared, "I joined this Morning Calm Medal because I don't have any time to read at home so I wanted to read. I like this reading club and I am going to join next year. It was enjoyable." 
As a result, positive feedback about this award has abounded. Those casting their votes were able to build not only their reading skills, but also became capable of analyzing and discussing novels. The Morning Calm Medal reading group was a great experience for DIS bookworms to diversify what they read, while learning new ways to meaningfully evaluate what they read.