Apple Stores in Korea: Retailers vs Resellers
Customer Service, Repairs, and Overall Experience Ranked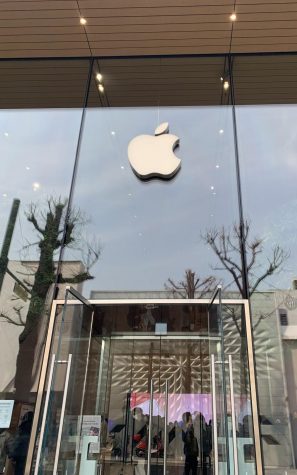 Currently, there are only three official Apple stores in South Korea, all of which are in Seoul. The stores opened in 2018, 2021, and 2022 respectively—one in Garosugil, the other in Yeouido, and the last in Myeongdong. Despite there being so few authentic storefronts, there are hundreds of Apple resellers in Korea. If you're wondering what the difference is between retailers and resellers, or if it's even worth going to the official stores at all, here are the things to consider.
To begin, there is a big difference in the size and atmosphere of the stores. The official Garosugil store occupies a dedicated building in the heart of Gangnam—arguably the most prosperous district in Seoul. The iconic logo looms over the entire store, reminding you of what you came for. Many reseller shops, on the other hand, are in department stores like Shinsegae. Compared to the main retailers, they're much smaller and don't put nearly as much effort into the overall experience.
The product display and price policies are different, too. Resellers deal with a diverse array of products, as they aren't limited to selling strictly Apple products. Sony, Bose, and Marshall are some of the competitors that I saw in the shops. While some stores will match their prices to the official Apple website, you might be able to buy discounted Apple products at resellers if you're lucky.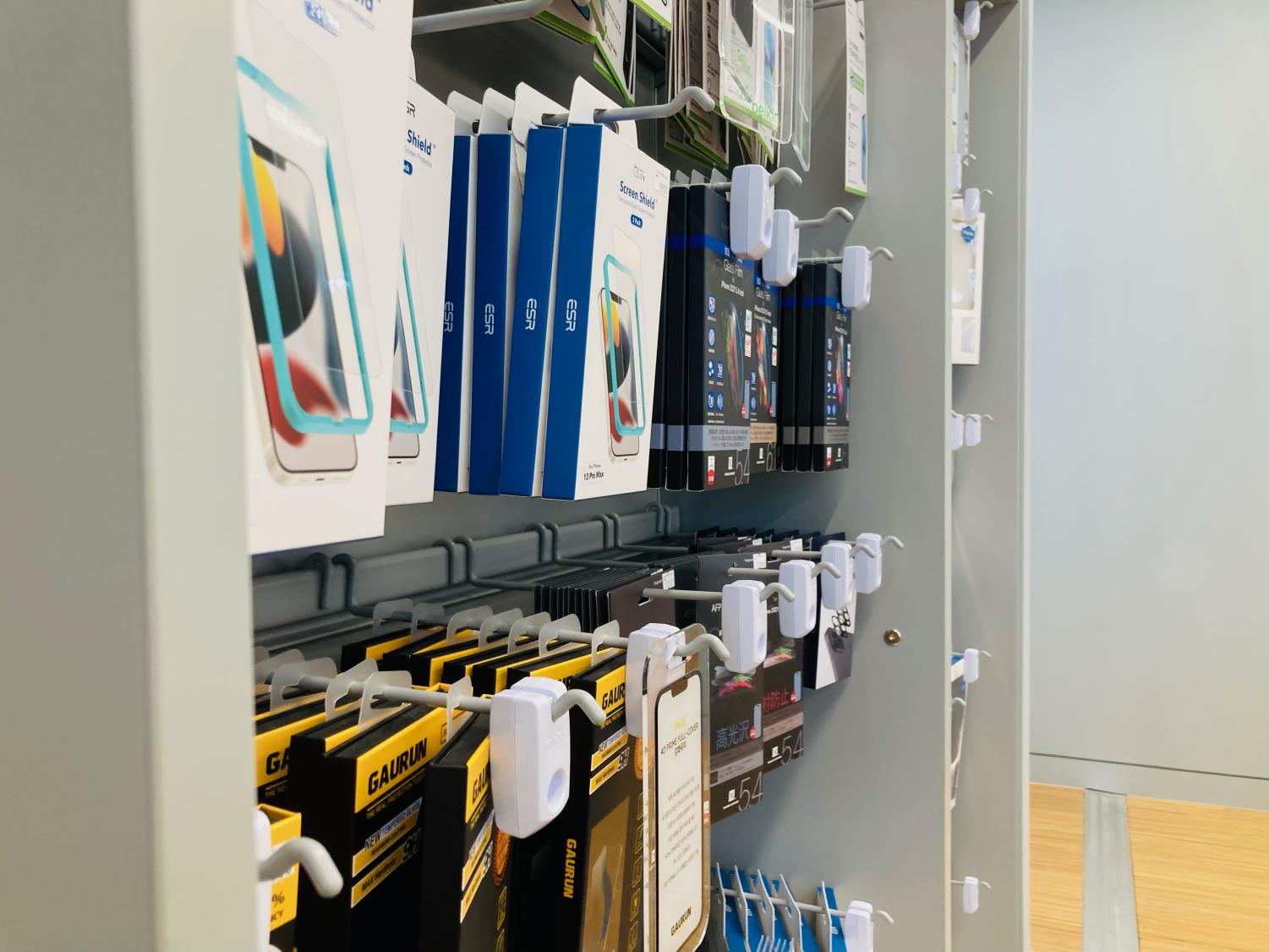 A major difference that sets the two stores apart lies in the customer service. The staff is a package deal with the official stores, and some people go for them alone. Apple vets employees thoroughly to make sure they can work well with people, and are knowledgeable enough to give recommendations and explanations of products—workers are able to tend to the customers and make you feel like a priority. At resellers, the workers just don't bring the same energy. There are only a few clerks in each store, and the atmosphere is duller. So, as a visitor, going to the flagship stores will be more enjoyable than the stores.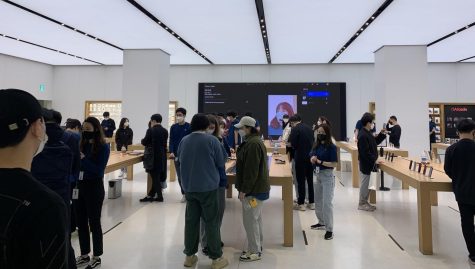 A downside of the official stores is that they are jam-packed during all hours, which is exacerbated by the COVID-19 pandemic. Going there without making a reservation means you'll probably be in line for 3-4 hours. Resellers, however, are easy to access, and they're everywhere, so there's no need to plan out when you'll go. In my opinion, reseller stores are more convenient and easier to look at. 
A unique feature of Apple stores is that there are no tethers keeping the devices locked down, unlike resellers. All the display products are wireless, but to prevent theft, they lock themselves down when they leave the building. While this seems like a small touch, it adds to the luxurious experience that Apple is all about. 
You can bring in your devices and get them repaired right in official stores as well. Their signature "Genius" engineers can help with your problems right there on the spot. Reseller shops have the same warranty policies as official stores, but customers must visit authorized service providers on their own, making it more of a hassle for service and repairs. I find this structure inconvenient since when I ask certain questions about my products, the employees cannot seem to answer properly. In the end, I find myself needing to go ask for Apple support anyway. 
At the end of the day, the official retailers and resellers will sell you the same products. The actual experience of visiting the stores and the overall quality of customer support are what sets them apart. For most people, reseller shops will be easier to access. But if you're an Apple geek, visit their official stores and find out whether the experiences are worth it for yourself.