Jets Athletics: October Update
On Invitationals, Weekend Practice, the Basketball Court, and Sports Camp
DIS is bringing all things sports back on campus. On September 4th, Mrs. Jolly, our athletic director, met with the South Korean Activities Conference (SKAC) to discuss upcoming events at constituent schools. Beginning in the last week of September, the athletic programs at DIS, Busan Foreign School, International School of Busan, Handong International School, and Korea Foreign School are enacting their seasons as originally planned. On the other hand, International School of Koje, Gyeongnam International Foreign School, and British International Academy opted not to join or host any physical events due to local COVID concerns. Because not every school will be able to participate in the competition, SKAC tournaments will be temporarily called "Invitationals".
The first SKAC Invitational will consist of the high school volleyball tournament held at DIS on October 23rd. It's an exciting event, but with more than 40 athletes joining the team at DIS alone, social distancing became a crucial issue. Consequently, Mrs. Jolly and the Student Advisory Athletic Committee (SAAC) have put together a weekly Saturday practice for high school volleyball in order to limit contact with the student body, while still getting precious practice hours in. "It is a good idea that we are adding a third day, because [having] just two days of practice [every week] made it difficult to improve," commented high school boys' volleyball coach Mr. Bergan. One of the senior athletes, Jacob, added his input on the positive outcomes: "I saw other schools having three practices a week. I want to keep myself in shape for those matches, and just be more active in terms of general exercise." DIS' athletic department is considering opening weekend practices to other sports as well.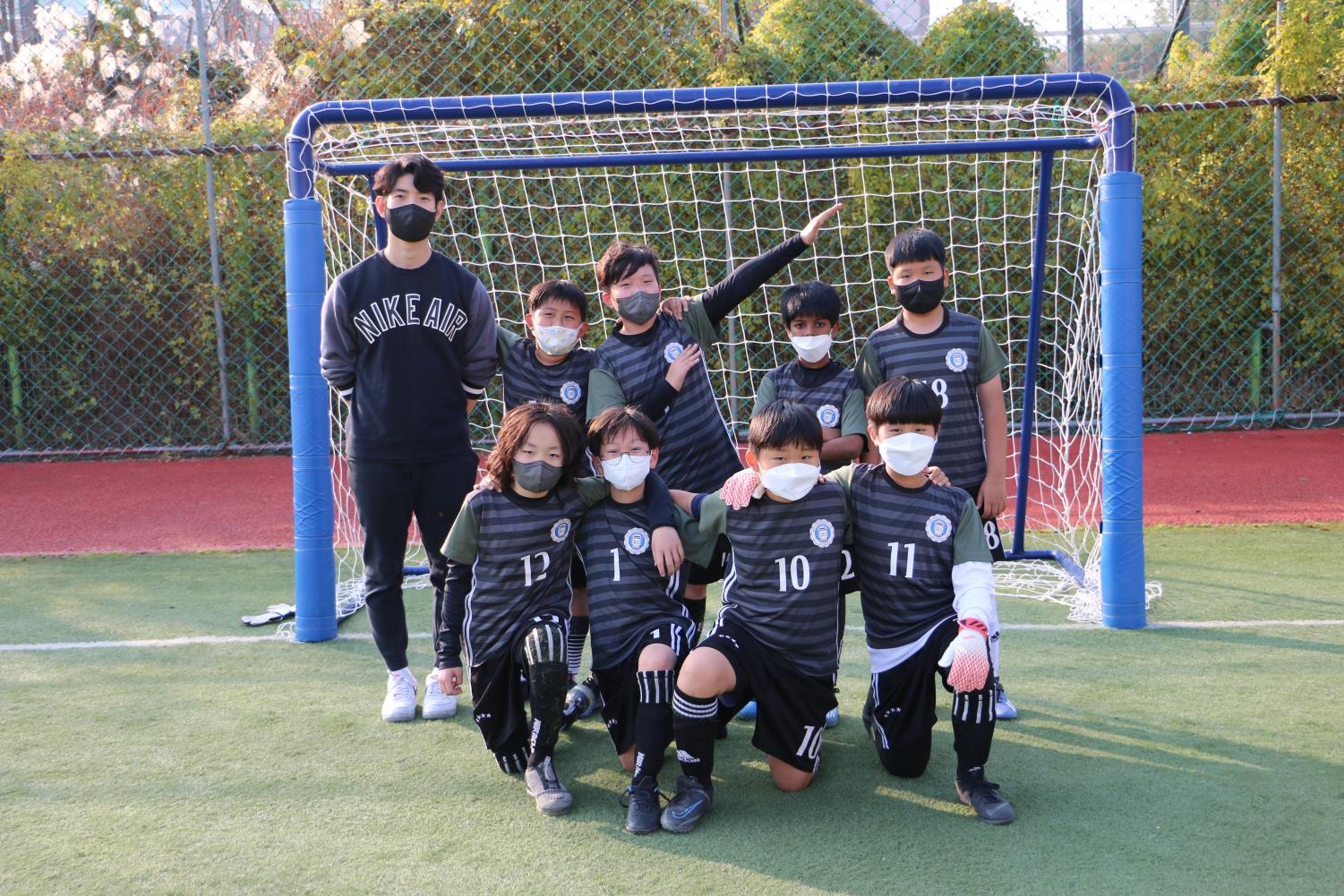 Mr. Bergan also shared his own experiences coaching volleyball in America. He noted that he is "not used to Saturday practices. In the States, the team usually practiced five days a week, and tournaments were held every Saturday." Despite his unfamiliarity with weekend training, he proclaimed that "finding out the best position for each athlete would be his priority," as it is his first time coaching the boys here in DIS. Mr. Bergan hopes to help the team succeed at the upcoming invitational.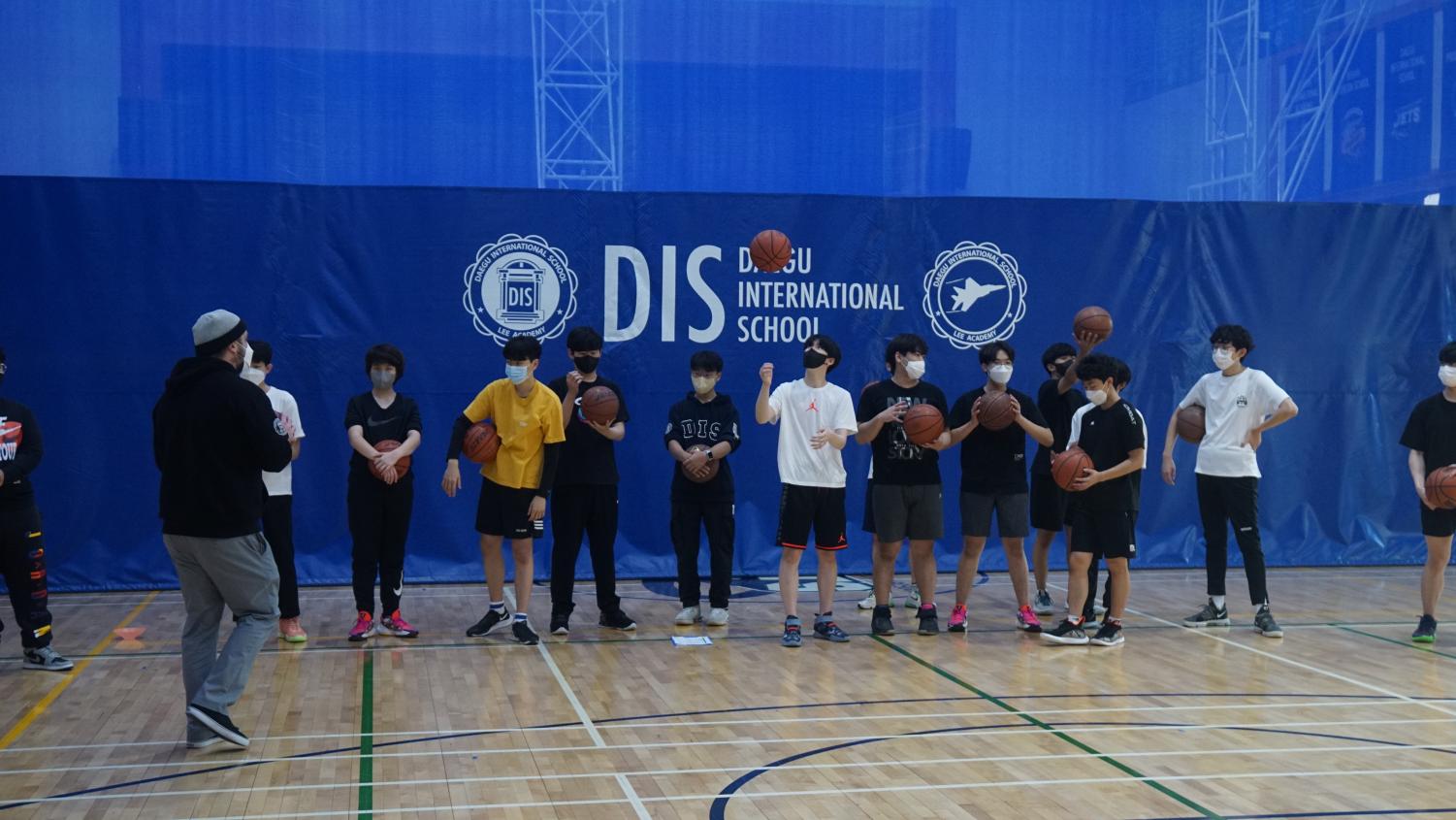 In fact, most of the SKAC athletic tournaments are also scheduled to be held on Saturday. Mrs. Jolly explained that "Saturday games [would] limit contact with the entire school, and volleyball [was] especially good for social distancing because athletes are already separated by the net." She acknowledges that athletes are desperate to build skills and compete, and has compromised to stay within regulations while fulfilling practice needs.
The outdoor basketball court also got a much-overdue revamp after the Chuseok break. According to Mrs. Jolly, the 11-year old court had "craters, parts dipping down, and water not draining properly." Luckily, there was money left over in the budget from the lack of tournament travel expenses. Mrs. Jolly suggested allocating the leftover funds to rebuilding the basketball court and adding fitted holes there for volleyball nets. This would eliminate the need to move big, heavy poles onto the outdoor areas every time DIS hosts a volleyball tournament. She also commented that "after Christmas, when high school basketball and middle school volleyball run at the same time, [the teams] can take turns being inside and outside of the gym."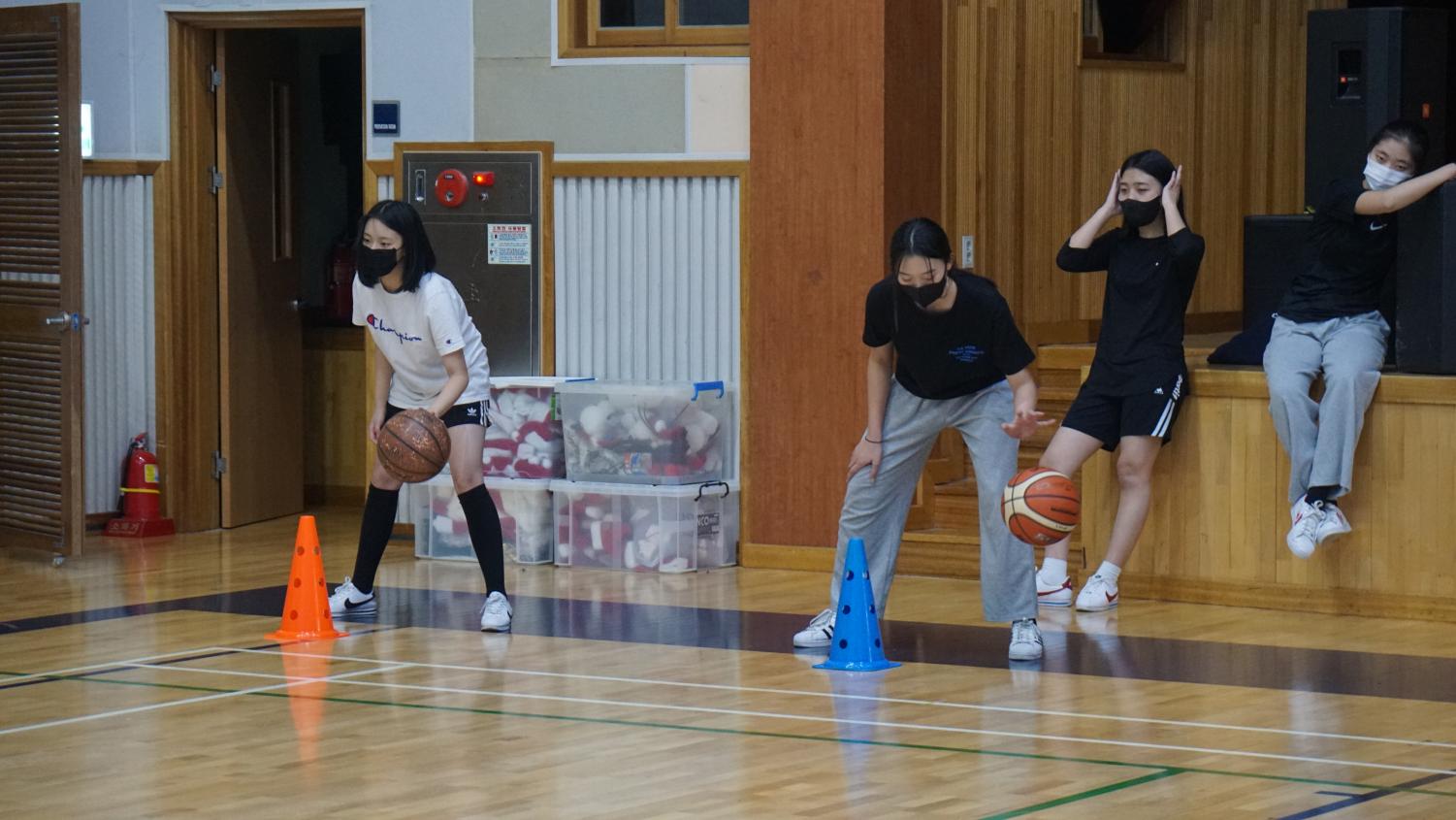 Meanwhile, SAAC is getting ready to hold Elementary Sports Camp. Ricky Jang, the Co-President of SAAC, shared with enthusiasm: "We held a similar camp two years ago and saw [many] kids enjoying their time playing sports with their friends. We want to bring that energy back by hosting another camp on the 16th of October." Organizing everything from time slots to the camp's activities, SAAC members are looking forward to putting smiles on the faces of elementary students. 
The student and teacher athletic departments are hard at work to bring DIS athletics back to normality as much as they can – in fact, they're aiming to give the Jets the best athletic season they possibly can despite all the limitations in place. With all of the sports improvements made at DIS this year, the school hopes to rekindle the athletes' passion and skill.