Field Trips of the Past, and Current Stand-Ins
Substituting Off-Campus Excursions with In-Class Experiences
Before the pandemic, DIS participated in a diversity of fun-filled events off-campus: ranging from Jeju vacations and ski trips to museum and art gallery visits. The community looked forward to the days in the school year where friends and teachers could go off-campus and have a blast. But ever since COVID took hold of Korea, field trips have been on-again off-again.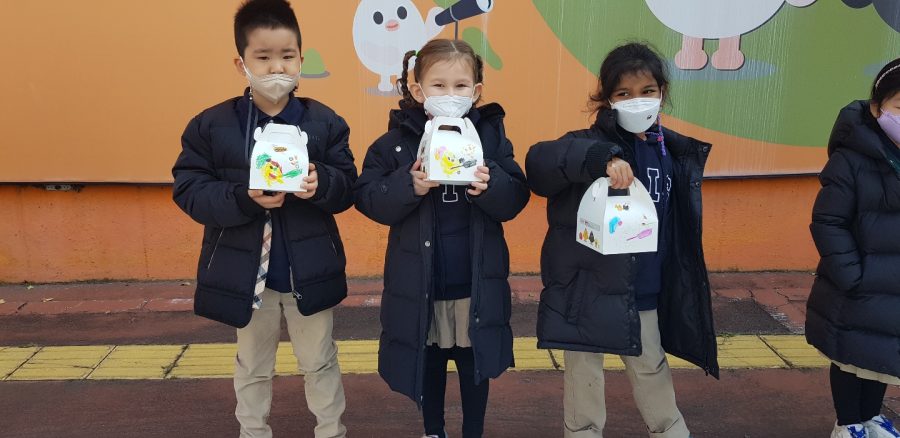 Things had been looking up. Beginning second quarter, the restrictions on drinking water in classes were lifted, and seniors could go off-campus for lunch. Most excitingly, field trips were back in session. Kindergarten and 1st-grade students visited the Ttang Ttang Chicken hands-on workshop on December 15th. While the kindergartners and 1st graders visited that facility, 2nd graders took a trip to Kidzania in Busan–an indoor interactive city for kids, complete with jobs and fake currency.
Ms. Suozzo said, "We really liked going on our first field trip off campus, because last year we didn't take any. Ttang Ttang Chicken was really fun, especially because we were all together. We would like to go to EXCO to an event there in March, if possible–if things are better with Covid. We would also like to go see the Daegu Science Museum at the end of the year."
First graders had no idea what it was like to go on a school outing. Having spent their kindergarten year doing online classes, younger students were unfamiliar with the concept. Jenny from 1st grade was excited to comment. "I enjoyed the first field trip a lot. It is really fun that the field trip is back, so that I can spend time with my friends [outside of school]."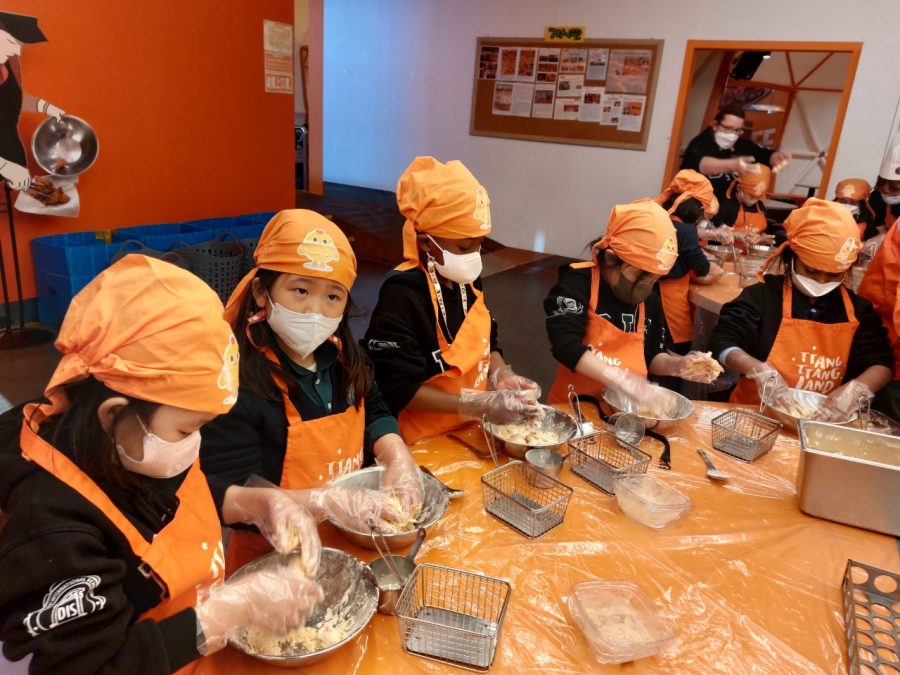 Ms. Prestia mentioned last semester, "I am excited about the field trips being back, I think [they] are a really good way for students to take their learning outside of the classroom and apply it to the real world. Now that we have started going on school trips, second graders are asking for [the] next. We would love to go on our next field trip, if the coronavirus [situation] gets better."
​​Unfortunately, Omicron cases have been rising in Korea, and the school is not planning any off-campus trips at the moment. However, teachers are making do with in-class simulations. The benefits of off-campus excursions come from the ability to apply learning to real-life situations–students don't always have to leave the school to have such interactive experiences.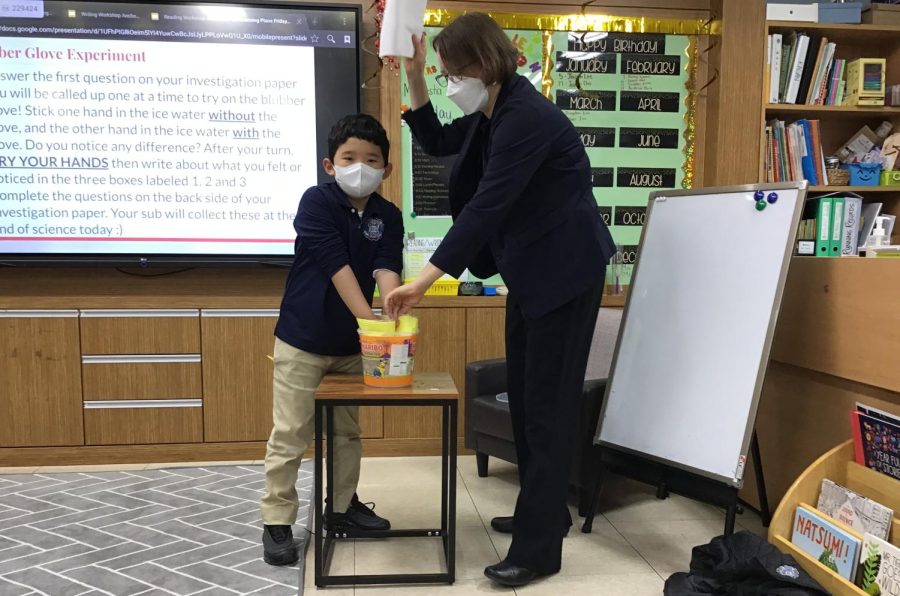 After the limitation on day-trips fell again, second graders were able to put science learning into action, without moving a step off campus. The grade did a hands-on experiment during their unit about animal adaptations. As seen in the name, the experiment was focused on 'blubber,' a thick layer of lipids that sea mammals have. Students were called up one at a time to try on the blubber glove. Sticking one hand in ice water without the glove, and the other hand in ice water with the glove, the second graders felt and recorded differences in sensation and temperature in their science notebooks. 
Through Blubber Gloves, the second graders learned about why animals require fats to survive; as a protective layer and a fuel for energy in our bodies. This is just one of many in-class experiences and activities that have been keeping students engaged during a trip-free third quarter. Admirably, teachers have been continuing to put their all into making school engaging, despite all the restrictions on what they can and can't do–DIS staff and students push on.