The Daegu Student Animal Association: Supporting Local Shelters
On a Mission for Man's Best Friend
Dogs have been man's best friend since the dawn of time; and ever since, humans and canines have developed an interspecies bond like no other. However, the sad truth is that people can be cruel: abandoning, neglecting, or even abusing our furry friends. To lend a helping hand, the Daegu Student Animal Association (DSAA) has been dedicated to helping these strays in need of a home.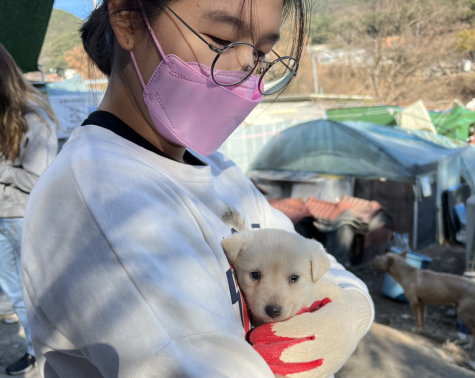 The DSAA can often be spotted around the non-profit Hannah Dog Shelter. As the rescue is located in a secluded area in the outskirts of Daegu, it often lacks the financial and hands-on aid necessary. Club president Elizabeth recalls that she was astounded when she first heard of this situation. "Our goal is to raise awareness about the fact that there are so many of these abandoned pets that suffer immensely." She explained further, stating, "I believe there are about 340 dogs in the Hannah Dog Shelter, and they're not in the best condition." As the rescue has a no-kill policy, the facility is always close to being overfull.
Unfortunately, opportunities to volunteer in person diminished due to the spike in COVID-19 cases. Despite this, the DSAA was able to come up with ways to support the shelter indirectly. On January 19th, the club held a dress-down day to raise money for the 340 pups they were used to helping out weekly. "We were discussing how we can help out, [other than] going there in person. So, we decided to hold a dress-down day since it seemed to be the most effective method to [fundraise]", explained Elizabeth. "It was very successful, and we were able to raise a lot of money."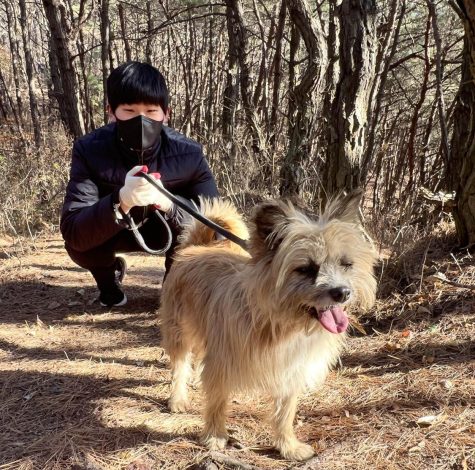 When asked about the club's achievements so far, Ms. Medina described, "The fact that we contributed lets us [know] that we've accomplished something. Our actions may be small, but [we're] making significant changes." These actions can even be in the form of taking these lovely pooches out for a walkㅡwhich supports them tremendously, as many of the dogs have rarely, if ever, been taken outside to play. As Ms. Medina affectionately tended to the puppies, she said: "They're just very appreciative and thankful. Even though they aren't humans, they clearly show their gratitude and happiness which feels amazing and rewarding." 
Reflecting on the past semester, Elizabeth expressed her gratitude to her members and those who participated in the fundraiser: "I'm very thankful for what they have done so far, and I hope more people will join to help better a troubling cause." Despite challenges, the DSAA was able to continue taking steps forward in their mission: improving the lives of these lovable pets.