2021: Flyover Staff Picks
2021's Best Books, Music, TV Shows, and More
Alyssa Chang, Justin Park, Mikey Pierog, Lydia Ryu, Raye Park, Anna Tzou, Jiyun Chung, Geo Park, Jade Lee, and Jessica Woo
December 16, 2021
Delayed releases and forced opportunities to write during lockdown have been a double-edged sword, leading to a veritable flood (and consumption) of content, content, content as we waited for the storm to pass. 2021 has been tectonic, and I think we've all been clinging to media like a lifeline – it's what got us through this fragmented year. In the newsroom, we're always sharing our media – whether it's books, movies, or albums, it's what brought us together. The Flyover staff is so excited to share our favorites with you in the name of the holiday spirit.
---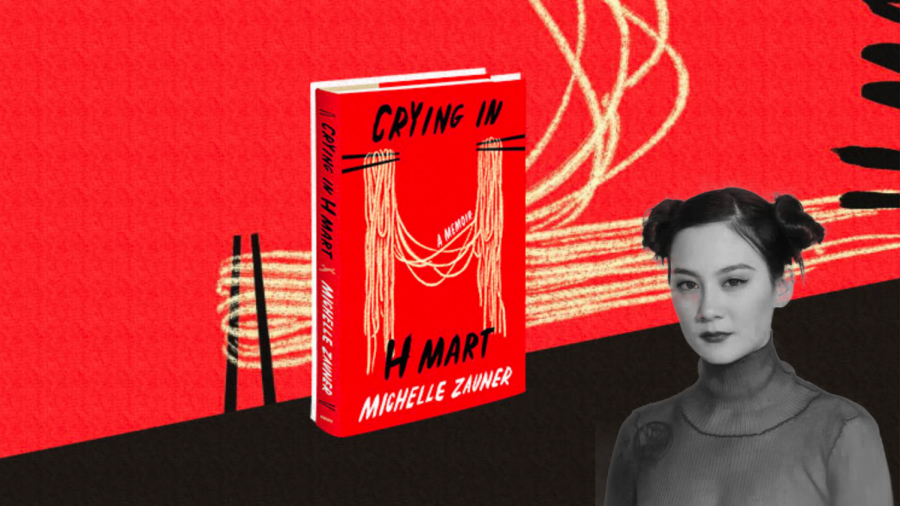 Alyssa's Favorite Books of 2021
I think I broke my yearly reading record this year – it might have been because of the terrifying amount I've used my e-reader, the shiny new books I'd ordered, or the eagerly borrowed novels I had claimed as soon as libraries opened up again. I've also noticed new voices rising to the top, keeping 2021's readers fulfilled. Most notable is the increase in #ownvoices authors, spanning genres and perspectives. Here are my top reads of the year:
Favorite Books of 2021 
5. The Last Graduate
4. One Last Stop
3. Conditional Citizens: On Belonging in America
2. How the Word Is Passed: A Reckoning with the History of Slavery Across America
1. Crying in H Mart
My top 5 list has everything from an emotional perspective on immigration and one of America's best modern history books, to a school devoted to black magic and a time-traveling romance. But my absolute favorite is "Crying in H Mart," by Japanese Breakfast's main singer. Usually, actors become singers, comedians become YouTubers, and then authors in a desperate attempt to "branch out." What I mean is that it's difficult to be really good at more than one thing. Somehow, the frontwoman of the indie rock band Japanese Breakfast is both an awe-inspiring singer and an impressive writer. In Crying in H Mart, Michelle Zauner chronicles grief, identity, and self-discovery in one, ragged breath, and most interestingly, she explores this connection through food. It's a raw, painfully true story to read – there are no silver linings to death, but that's okay. Life goes on and takes the grief with it. 
---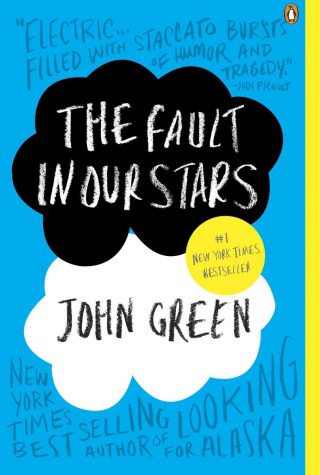 Jessica's Top 5 Reads of 2021
Wow! 2021 has been a rollercoaster for each and every one of us. Lockdown was chaotic, but the periods of inside time have allowed me to read many memorable books that radiate through my life. With excitement, I share with you the most amazing books I've read in 2021. 
Favorite Books of 2021
5. They Both Die at the End
4. Invisible Man
3. War and Peace
2. My Sister's Keeper
1. The Fault in Our Stars
---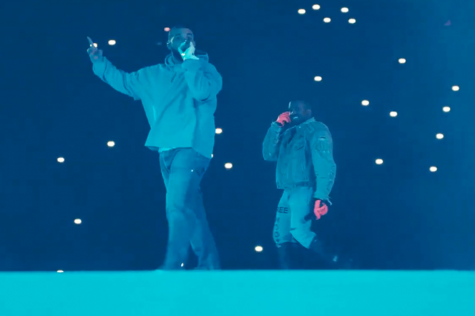 Justin's Top Artists of 2021
Here are the top artists that accompanied me through 2021, providing excitement, joy, and memorable moments to my ears – according to Apple Music. The hottest hip-hop trio – Kanye West, Travis Scott, and Drake – all dominate my first three spots on the list. If you couldn't figure it out from that, I am indeed a hip-hop fan. The bottom two might be somewhat unfamiliar to some of you. LilBoi, a Korean rapper, is also a talented artist I enjoy listening to; he's the one that introduced me to Korean hip hop. LilBoi's unique voice combined with the melodic features mixed into his songs produces a perfect middle ground between pop and hip hop. If you're someone who considers standard hip hop as "too heavy" for you, make sure to check out some of the songs he released for Show Me the Money 9. I was surprised to find Vaundy – a Japanese rock singer – in my top 5. Like Lilboi, Vaundy takes inspiration from many different subgenres into his "rock" songs, which yields projects like no other. If you're someone who appreciates unorthodox tunes that are still catchy and not too maniac, Vaundy is the man for you.
5. Vaundy
4. LilBoi
3. Drake
2. Travis Scott
1. Kanye West
---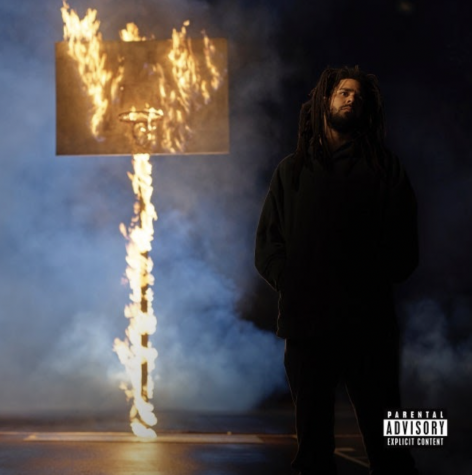 Mikey's Top 5 Albums of 2021
At the start of the year, I listened to mostly classic and psychedelic rock, but went back to my roots and started listening to mostly hip hop again. Instrumentals are important too – it's a necessity to me that every aspect of a song sounds good, not just the vocals. For me, The Off-Season has just the right balance of satisfying melodies and complex rhyme schemes, and it blends rapping and singing together with perfect features on songs. "my life," "let go my hand," and "pride is the devil" are absolutely timeless bangers that will be played for years. The Melodic Blue is just as incredible on paper as it is to my ears, with heavyweights like Kendrick Lamar, Don Toliver, and Travis Scott on as features. All of the songs are easy listening, with my favorites being "family ties," "scars," "range brothers," and "cocoa." DONDA was extremely impressive to me as an album, but some songs just don't make sense in playlists or outside of the album, which is why I put it at #3. An Evening With Silk Sonic is jam-packed with groovy fills, basslines, and melodies, with a nostalgic sound reminiscent of Motown music from half a century ago, and every song is like ear candy. It's rather short at only 31 minutes, but catchiness makes up for this. Nurture is the most obscure album on my list and is a completely different genre, closer to Indie/Dance/Electronic than Hip-Hop or R&B/Soul. It's a nice change to listen to more cheerful, catchy music than only trap music sometimes. 
5. Cole – The Off-Season
4. Baby Keem – The Melodic Blue
3. Kanye West – DONDA
2. Silk Sonic – An Evening With Silk Sonic
1. Porter Robinson – nurture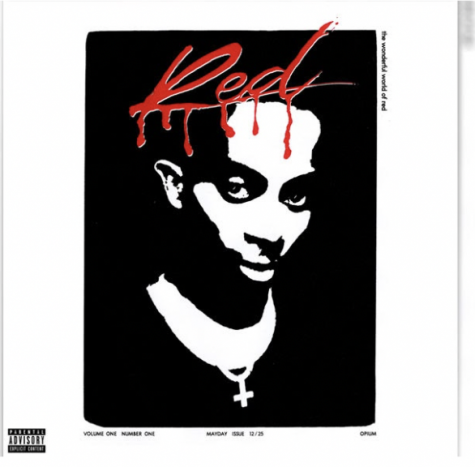 Mikey's Most Overlooked Album of 2020
Playboi Carti – Whole Lotta Red 
Whole Lotta Red. An album that separates listeners into die-hard fans and disgusted onlookers. "How is this considered music?" is a common question I get from first-time listeners. I, too, had this reaction when it first came out; some of my friends were immediately entranced by the album, and I couldn't understand why. The work opens with "Rockstar Made," a track featuring destroyed 808s and chaotic synths, paired with aggressive lyrics. The whole album is consistent with mostly electronic sounds, with tracks like "New N3on," "Control," "Over," and "Sky" delivering melodic trap with a mix of bright, saturated synths that create a lot of energy. "Beno!" has a playful melody going up and down octaves, with a mainstream sound reminiscent of Lil Uzi Vert. "Stop Breathing" is the highlight of live shows, and it makes crowds go wild with its overblown aggressive trap drums. Some songs, albeit strange, are still listenable in the scope of the album, though not all of them are playlist-worthy – similar to "DONDA" by Kanye West. "ILoveUIHateU" is my favorite song on the album, with a sad melody that sounds far away; nostalgic and euphoric, whilst having depressing underlying themes. After listening to it for months, I can understand why people wouldn't enjoy it, but it's grown on me and became my pick as the most overlooked album of 2020. 
---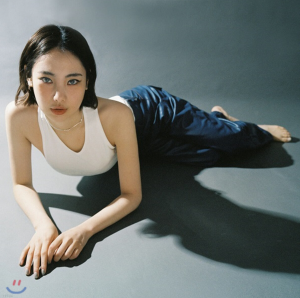 Lydia's Top 5 Korean Albums Released in 2021
5. The Volunteers – The Volunteers
4. 2021 – Band Nah (나상현씨밴드)
3. LOCALS ONLY – jayho
2. Good Luck To You, Girl Scout! – The Black Skirts (검정치마)
1. GAUSSIAN – youra (유라)
These are my top five Korean albums released in 2021. Among them, I especially loved GAUSSIAN by youra. GAUSSIAN is a R&B/soul EP that effectively portrays the artist's emotional shifts – a cathartic album where all of her complicated thoughts were compiled to clear her mind. In her album description, she compared the music to cutting her long hair, and being full of contemplation. I especially recommend "MIMI,"' one of the two title tracks. You might find her lyrics to be quite abstruse, but you will soon be able to fall in love with them – they perfectly fit the dreamy mood of her voice and album's motif.
---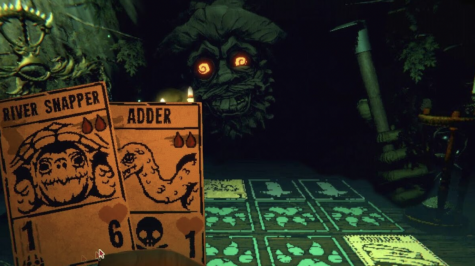 Geo's Top 5 Video Games of 2021
These are some games that I enjoyed during 2021. I highly recommend Inscryption, because the gameplay is pretty interesting, the story is mysterious, and the graphic and art style is very unique. Especially, if card games are your thing, this game will be the perfect match. More than half of the games on the list are horror-themed, but I think anyone can enjoy the games despite their genre. 
5. It Takes Two
4. Skul
3. Little Nightmares II
2. Resident Evil Village
1. Inscryption
---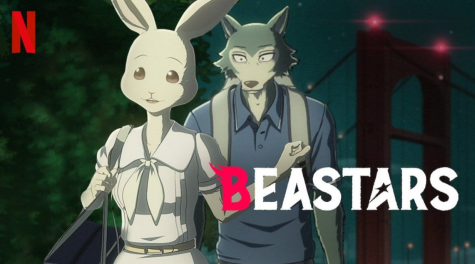 Jiyun's Top 5 Netflix Series of 2021
Netflix is popular for its original series. As a platform that reaches all around the world, it also has an enormous influence, leading the trends of every year. I want to focus on my #3 pick, Beastars. It's a Japanese animation that takes place in a modern society of anthropomorphic animals with the cultural separation between carnivores and herbivores. This anime mainly focuses on the relationships and the conflicts between animals as predators and prey.
5. The Raincoat Killer: Catching a Predator in Korea
4. Love, Death & Robots
3. Beastars
2. Arcane
1. Squid Game
---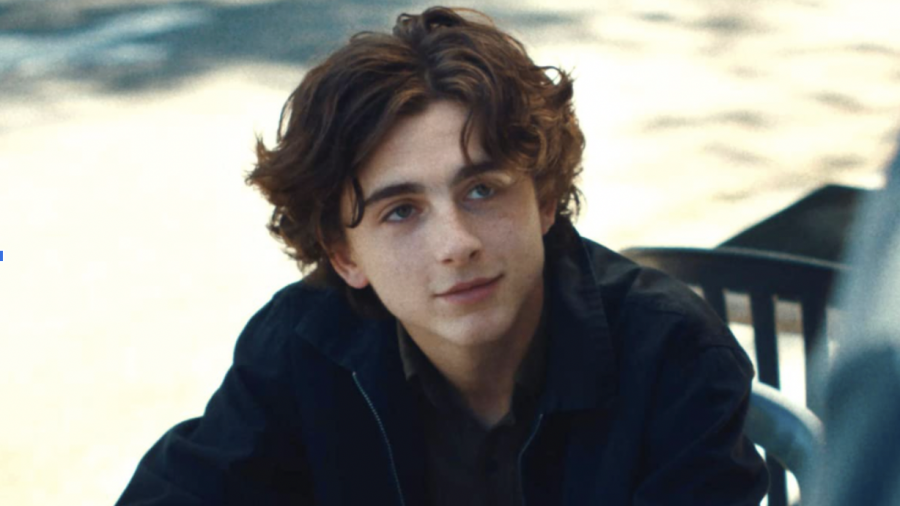 Raye's Top 5 Timothée Chalamet Roles
5. Kyle Scheible (Lady Bird)
4. Paul Atreides (Dune)
3. Elio Perlman (Call Me By Your Name)
2. Theodore 'Laurie' Laurence (Little Women)
1. Henry V (The King)
Modern masculinity's stereotypes are centered on muscles and abs, but that's just not for me. Timotheé Chalamet, a 25-year-old half-American half-French actor, first showed up in my world in 2017 in the movie Lady Bird, and he has been changing my life more than my parents ever did. The soft boy that appeared on the screen never left my heart from then on; searching for Chalamet edits on YouTube for half an hour in Journalism class has been the biggest joy of my life during this tiring phase of my life, as I've been overwhelmed with college applications. Thanks to Timotheé, my future husband, for being born.
---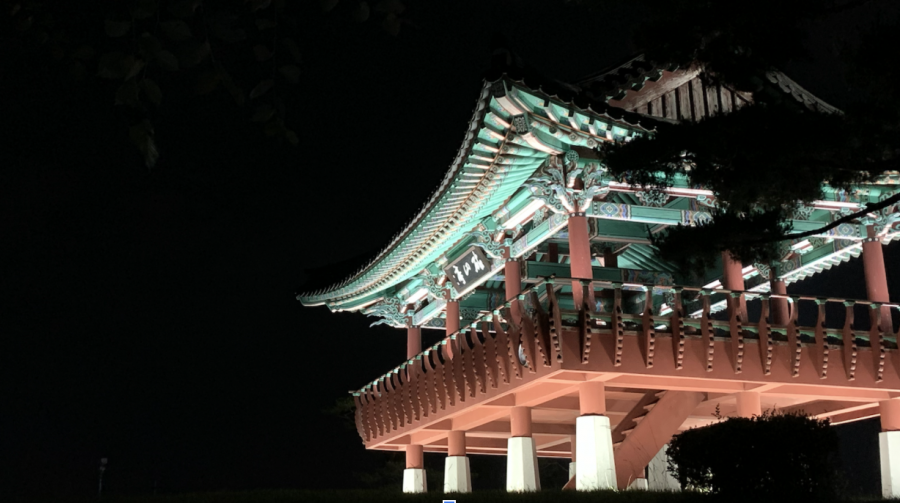 Anna's Top 5 Places in Daegu of 2021
Like so many other individuals around the world who were looking in their social circles for the strength to get through a year full of unanticipated twists, I spent more time with people around me than I did in 2020. These are the top 5 places I visited in Daegu in 2021, and perhaps the best of all places I've visited this year. These spots energized me, and even the people that I went with. I'd love to pay these amazing areas a visit in 2022.
5. Billy Works
4. HAF
3. so what 
2. OOOA 
1. Chimsan Park 
---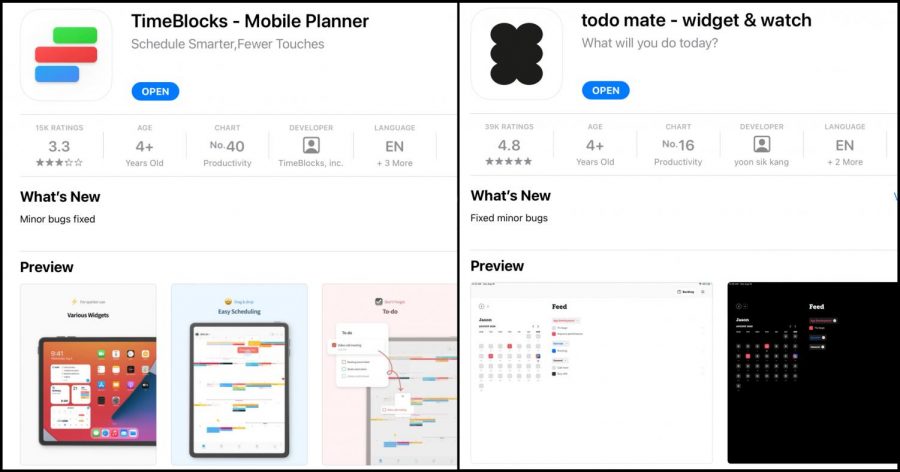 Jane's Top 5 Apps that Made 2021 Better 
I'm the kind of person who has to write down everything I have to do and check it off to stay on track. I used to have an actual calendar, but I found that using apps to stay organized is way more convenient. Todo mate is a hybrid social media and mindfulness app where you can create a to-do list every day, and even follow other people to look at others' to-do lists. The fact that other people can watch your lists puts you under pressure to finish your work. Time Blocks is basically a calendar. The reason why I chose this app among all the other calendar apps is that there are cute emojis you can place, and it's easy to look at your whole month's schedule in just one glance. These apps were what made my 2021 productive – especially because had cute features for me to use. 
5. Todo mate 
4. Netflix
3. Kakao Taxi 
2. Facetime
1. Time Blocks 
Jane's Favorite Food Trends of 2021
After spending a year with COVID-19, people started looking for a way to eat delicious food while staying in their homes, and food delivery filled that niche. Considering these circumstances, many restaurants came up with new menus that make for quick and easy delivery. Tteok-bokki is a dish that became even more popular than it already was, because of the abundance of new flavors that came out: rose, mala, cream, brazil, truffle, and even more. As I can't eat spicy food but love tteok-bokki, I'm happy to have a bunch of flavors that aren't spicy. Beyond that, just the variation in toppings is a blessing – when I was in elementary school, the only noodle you could put in tteok-bokki was ramen. 
5. Rosé Tteok-bokki
4. Bunmoja (Chinese noodle) Tteok-bokki
3. Soft Tofu Yeul Ramen 
2. Mint Chocolate 
1. Starbucks Chamomile Relaxer
---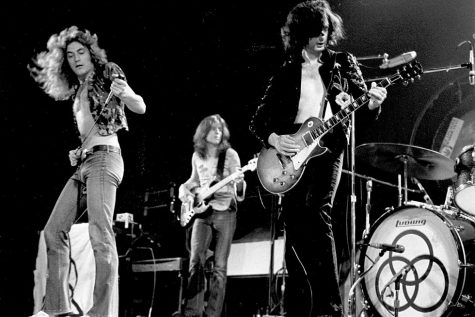 Jade's Top 10 Rock Bands of 2021
10. Guns N' Roses (Original lineup)
Who doesn't like Guns N' Roses? (I better not hear any answers) The band members of Guns N' Roses have changed multiple times over the course of their height of fame before the band officially disbanded in the 90s due to drama between Lead Singer Axl Rose and Lead Guitarist Slash, as well as the lawsuit filed against the band by the original drummer,  Duff McKagan. Despite the complicated members between the insanely-talented group members, the entire "Appetite for Destruction" album set a standard for the rock industry that no one else could top. Other personal favorites include "Use Your Illusion III", "Use Your Illusion I", "Appetite for Democracy", and many more. Just listen to everything the band put outㅡits amazing.
9. L7
When it comes to 90s grunge rock I rarely see many people mention L7. Think of L7 as the 90s grunge version of The Runaways, a popular, all-female classic rock band. L7 dabbles between grunge guitar tones and voice, with a touch of punk rock which is written across all their lyrics. Starting from 1985 in California like many other bands of their time, they quickly rose to fame with their alternative metal singles that became cult-classics in the punk/alternative rock scene. Personal favorites include the ENTIRE "Bricks are Heavy" album. It's also nice to see that the original line up is still performing and releasing new singles to this day!
8. Nirvana
Kurt Cobain may not have stuck around for long, but his short-lived legacy undeniably made a permanent mark in the grunge rock scene. Unlike other stereotypical rocks stars that drank their lives away and continued their teenage-like rebellious mindsets, Kurt Cobain seems to have been the only artist that was tranquil with his thoughts. This deep thinking Cobain thought about daily shows up with the lyrics in songs such as "Lithium". Personal favorites include the entire "Nevermind" album, as well as their other well-known albums. The band's unreleased songs are also worth a good listen!
7. Def Leppard
If anyone loves cheesy 80s rock, it's me. Probably the only reason why most people consider Def Leppard to be "cheesy" is that they were one of the most iconic bands in the 80s to make catchy rhythms, solos, and jagged voiceㅡnot to mention, they are one of the well-known and loved British rock bands in rock history to exist. Personal favorites include the entire "Pyromania" album, the "Hysteria" album, and the "Adrenalize" album.
6. Led Zeppelin
You can't deny that everyone's favorite rock band has to be Led Zeppelin. Genius composition, undeniably talented guitarist Jimmy Page and high-pitched lead singer Robert Plant were pioneers in Classic Rock, alongside many popular rock bands such as ACDC and Pink Floyd. Known for their distinct album covers and memorable songs such as "Immigrant Song" and "Stairway to Heaven", they quickly rose to become a cult-classic rock band that is still loved and remembered by many today. Personal favorites include: "Black Dog," "Stairway to Heaven," "Whole Lotta Love," and "Ramble On."
5. KISS
Even though some of you may not know the band's name, (which is very unlikely…right?) you should all recognize the band just by looking at their glam-rock costumes and makeup, the black and white color scheme, and bassist Gene Simmons sticking his tongue out while wearing 5-inch stilettos. Being one of the iconic bands of the late 70s, KISS brings a mellow voice to the rock and roll scene with lead singer Paul Stanley. Despite the smooth voice Stanley provides, their usual beat and the rhythms are buoyant, while their tunes stick in your head for days on end. Some personal favorites and recommendations include: "Rock and Roll All Nite", "Detroit Rock City," "Tears Are Falling," and "Lick it Up."
4. The Pretty Reckless
Although most female rock stars have been hidden under the shadows of male rock stars, it doesn't mean they're any less talented or cool. Most people remember Taylor Momsen as the little, sweet, innocent girl from The Grinch, or the gothic Gossip Girl character Jenny Humphreys. Despite her iconic roles in TV shows and movies, I will always remember her as the lead singer in The Pretty Reckless, a band that debuted when Taylor was just 16, having quit her acting and modeling career to pursue rock. Despite her youthfulness, Momsen's voice was always mature, deep, and raspy – perfectly suited to a rock sound. Recommendations include, "25," "Make Me Wanna Die," and "Heaven Knows."
3. The Ramones
A classic punk rock band every teen from the late 70s loves. The Ramones were the pioneers of the punk rock genre since its formation in Queens, New York. Personal favorites include "Pet Sematary," "Blitzkrieg Bop," and the all-time Ramones fan favorite, "I Wanna Be Sedated."
2. Blink-182
This pop-punk rock band is well-known; it features nice beats and an overall cheery tone that's a great, uplifting start to any day. Personally, I was drawn in by the band not only because of the catchy songs and voices from their various frontmen (specifically Tom DeLonge!) but also because of the vibrant posters that boasted an art style somewhere between general street art, a comic book cover, and graffiti. Personal favorites and recommendations are "Always," "The Rock Show," and probably the entire "Enema of State" album! 
1. Pretty Vicious
A punk rock band that sounds like a mix of the 90s, early 2000s, and a bit of 70s British Punk. I first discovered Pretty Vicious when I played the game series Life is Strange with my friend, and immediately came to love it. Frontman Brad Griffiths has a strong, raspy voice with an almost unintelligible sloppy British accent – it adds a touch of personality to the band's songs. Personal recommendations would be "Are You Entertained?", "Are You Ready For Me," "National Plastics," and "Something Worthwhile."