Elementary Schoolers Give a Green Thumbs Up
Healthy Eating Takes Root with Vegetable Patches
Eating a balanced meal every day is important, and our school helps us accomplish a nutritious diet through the fresh vegetables and fruits included in every lunch. But have you ever wondered where some of those leafy greens might come from?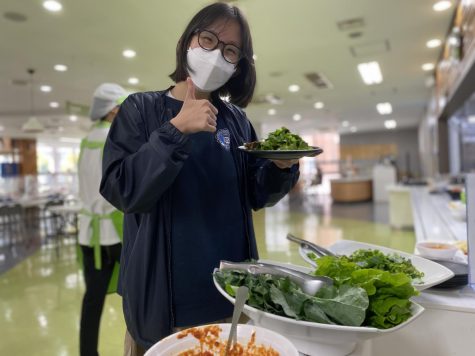 Our newest addition to the school is the rooftop garden, nestled between the gym and the dorm. Initial planting took root back in February of this year, with funding provided by the Korean government. "We got seedlings from a seed bank and transplanted them here. It took about 5 months, and you can see that the results were very successful," said Mr. Jack Bae, the faculty member who came up with the idea of creating our garden corner. 
K-5 students helped plant an assortment of seeds in the new vegetable patches. "I like to take care of [the garden] because I want to see how much it grows – from the first day of school, to the end of the year."
"
"I feel proud because I took care of them and I liked [that feeling].""
— Ellie in 3rd grade
The seemingly small garden hosts great variety: Cabbages, radishes, lettuces, broccoli, and even potatoes are grown right here on campus. "They may look similar, but they're all different," explained Mr. Bae as he introduced the different plants in the garden. "We have so many types of plants that we never see at other schools. These are organic and all-natural, hand-grown since they were small seeds." 
The patch serves multiple purposes, according to Mr. Bae: "If you sign an event form and send it to Mrs. Cameron, any teacher can take his or her class up to the garden. I'm thrilled that students can have hands-on experience with the veggies. Not only that, they can eat them in the cafeteria and bring the produce home, too." The rooftop garden isn't just for show; it's for all students who wish to try gardening and harvesting vegetables.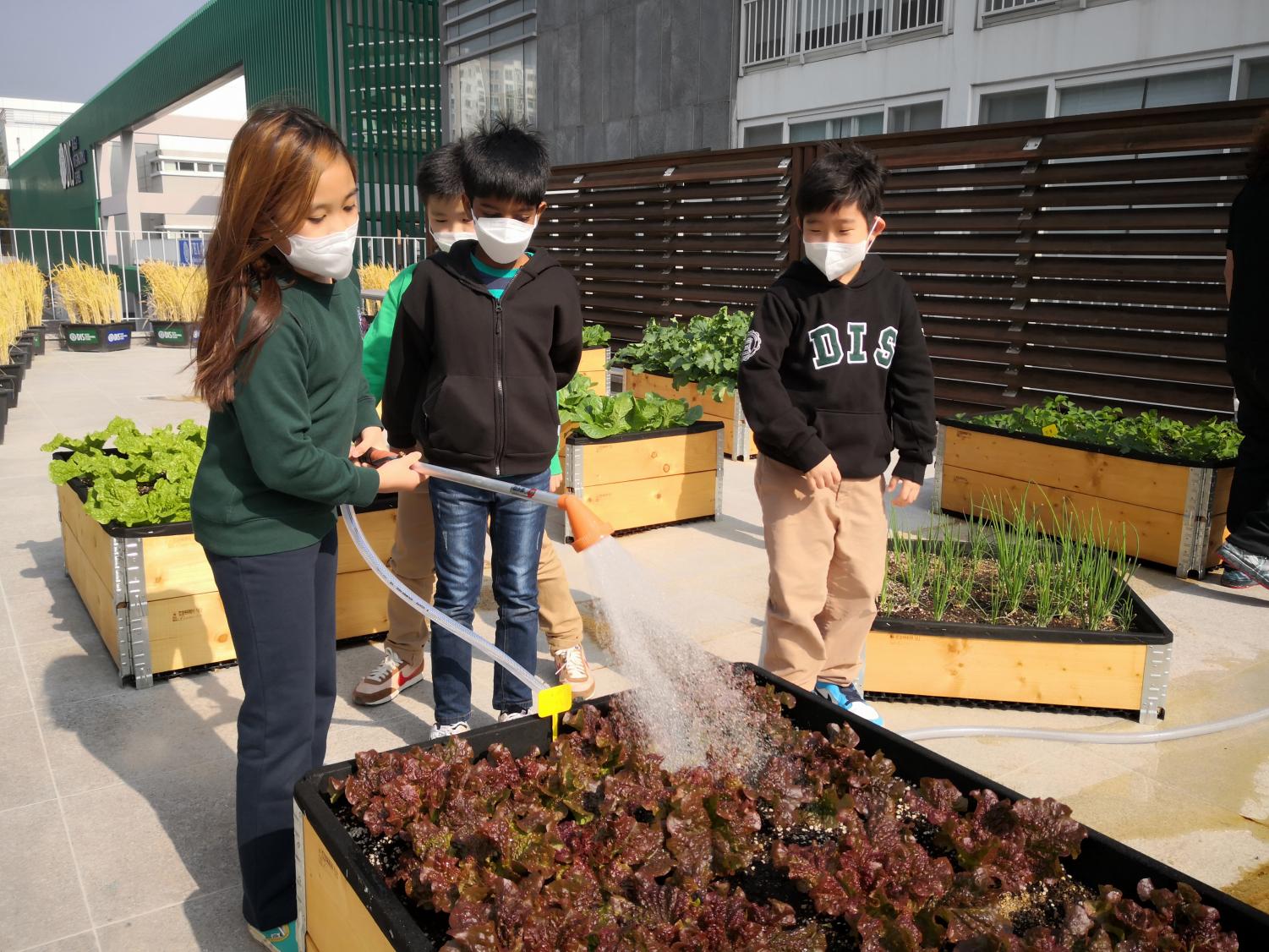 The 5th grade class harvested kale, lettuce, and other vegetables before the upcoming winter. Their supervising teacher, Ms. Morissette exclaimed: "I thought it was great! I do really like the idea," as she recalled the students tugging plants out of the soil with big grins. "I think it's great that the students get to plant their vegetables, see them grow and harvest them. It's a really good opportunity, especially for a more urban area, so I really appreciate that." 
The students were similarly satisfied. "I feel happy and proud because plant growing is 1% towards this school getting better," remarked 3rd grader Kyla as she looked affectionately over the garden patch. "I want to say thank you to everyone for making the plants grow."