New Lunch Club Makes Headlines
Channel A News Covers KISBC
Recently, a lunch group made its appearance on a Channel A News documentary. KISBC, which stands for Korea International Synthetic Biology Cooperative, was created by junior Matthew Lee, whose lunch club garnered local media attention and praise.
KISBC runs through three major themes: collaborative research, continuous learning, and open accessibility. Currently, there is a lack of general interest and competition in the field: after high schoolers get a 5 in AP Biology, students don't explore the subject any further, which is due to the lack of opportunity and erroneous belief that there is no necessity for students to further explore the field after passing their tests or classes. Matthew elaborated, "They [students] should take the initiative to go beyond the high school curriculum as usually done by doing research, going to olympiads and engaging in community service. But, our school currently lacks the resources to do so. Mr. Balint and I, who are also super excited about KISBC, started to direct this club together for such students."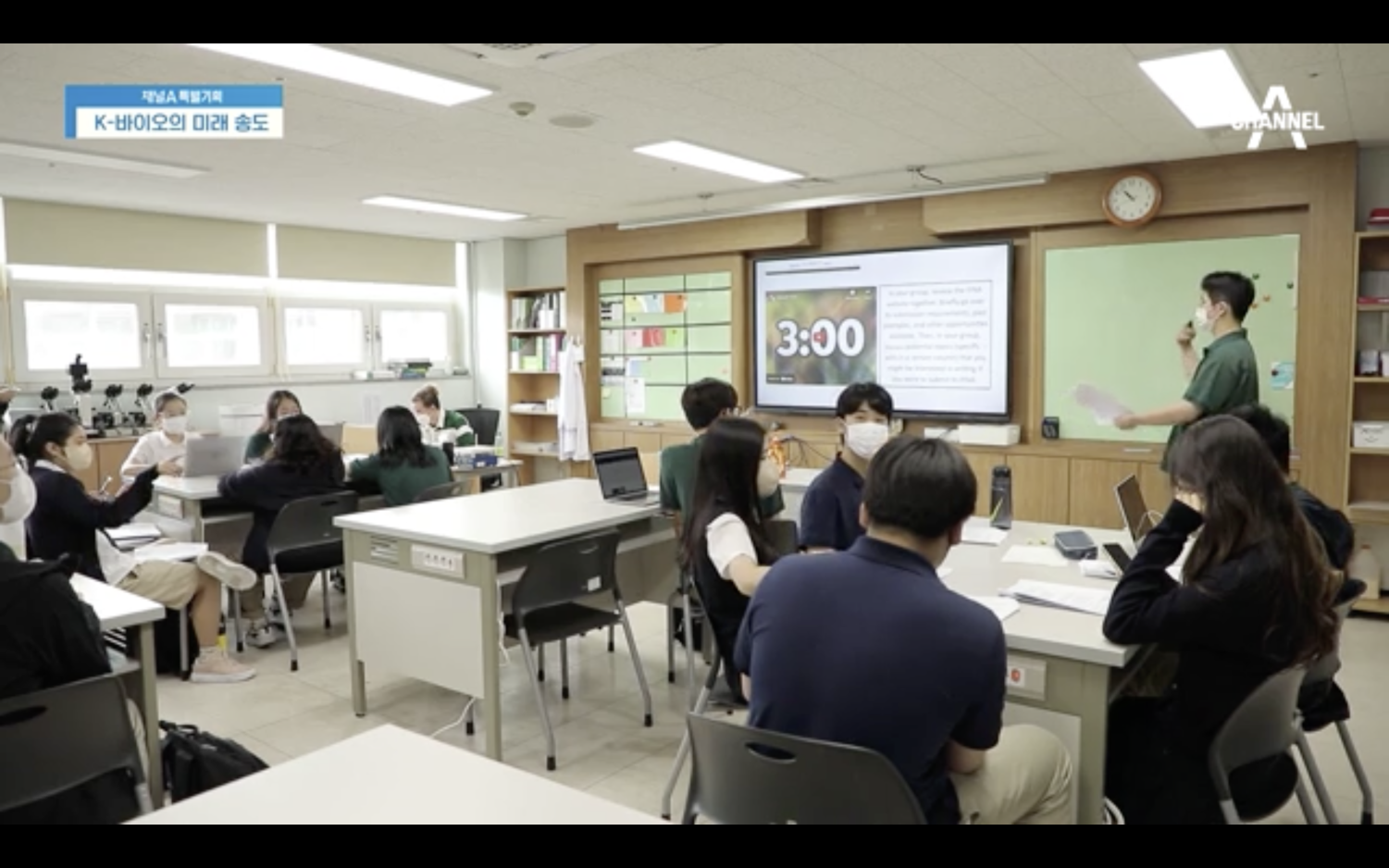 Through Solah's experience at a biology summer camp in Seoul, Channel A News got in contact with KISBC in order to conduct research on their documentary, Song-Do, the Future of K-Bio. Mr. Balint, the secondary science teacher, as well as members Amy and Solah, were interviewed about the focus of the club and how it is connected to biology.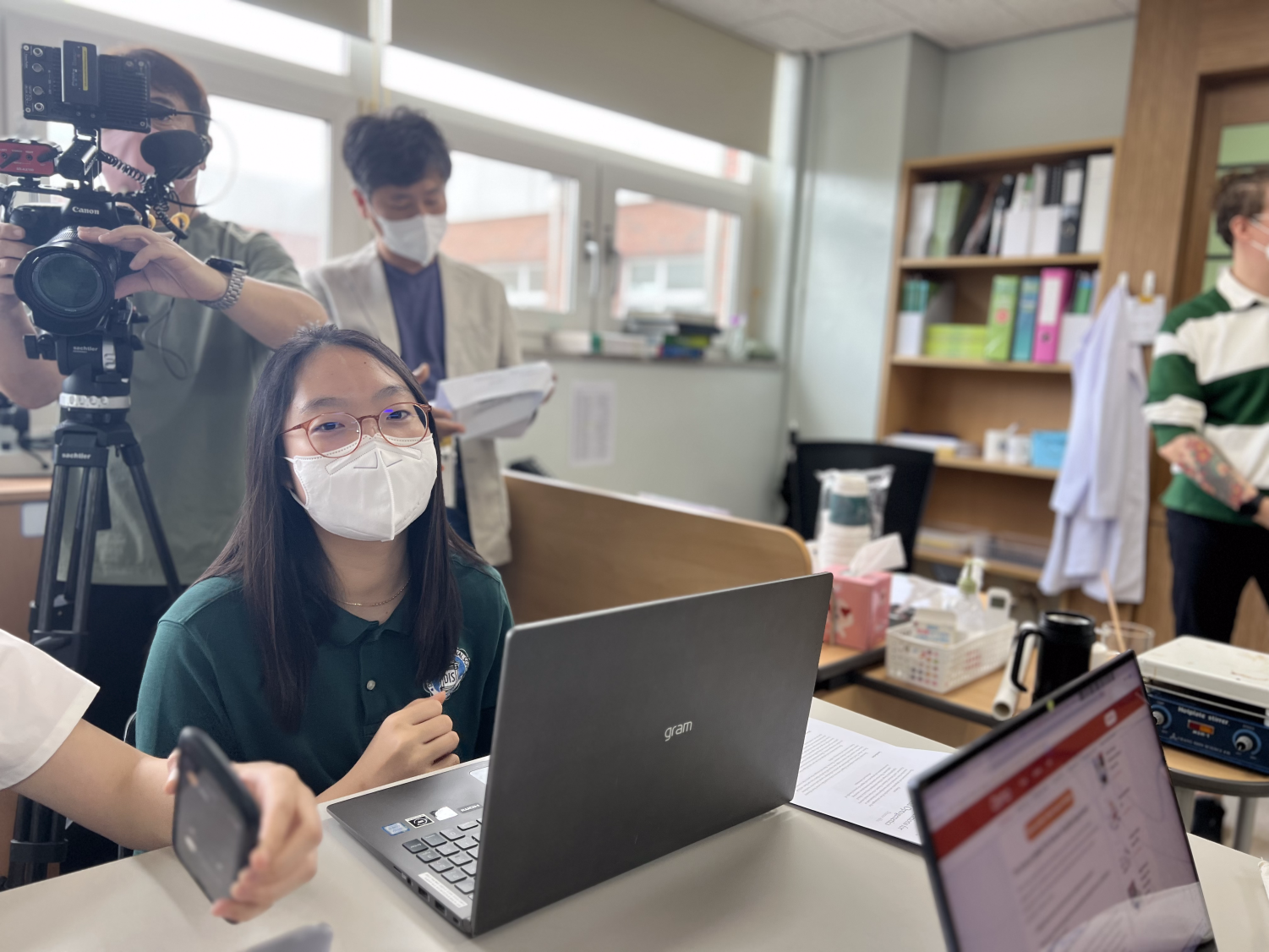 As of right now, the club is planning on numerous activities and events that give a chance for Jets to make the subject more intriguing. As for competitions, the members of KISBC are planning on participating in olympiads such as the BBO (British Biology Olympiad) and many other reputable competitions within the field. To encourage learning and enthusiasm in biology, KISBC will be traveling to local kindergartens near DIS to conduct simple experiments, such as extracting your own DNA. Mr. Balint, the advisor of KISBC, remarked, "There is still the component to make science more fun for kids and to get more attentiveness in science in general, which I really like." To further build experience working in the subject, the club is also planning to submit to high school journals that specialize in science.
Unlike most biology clubs, KISBC helps determine if the subject is a good fit for you, and it allows an experience in teaching STEM to other peers, giving you the taste of being a scientist. If you are interested in being a part of these activities, consider joining.