Sneak Peek into Seniors' Inner Hearts
Story on 2023 Poetry Slam
Ms. Loutsch and her Creative Writing class returned with another convivial Poetry Slam on March 22nd. Early in the morning, the seniors gathered in the Presentation Hall and performed lyrical tales they wrote in front of a panel of judges. Among the two categories, individual and group performance, Paul got nominated for the "Spirit of Slam," an honorary title given to the most enthusiastic poet, and the Insominas (Paul, Ricky, Claudia, Will, and Jiyun) won first place in the latter division. 
Although most of the class expressed little interest in poems at first, they soon came to relish turning their thoughts into verses. Anthony, a senior, said, "I really enjoyed it. I usually hate writing, but after I started to write it, I enjoyed it because it gave me an opportunity to think and write about myself, and I think it was a really good time."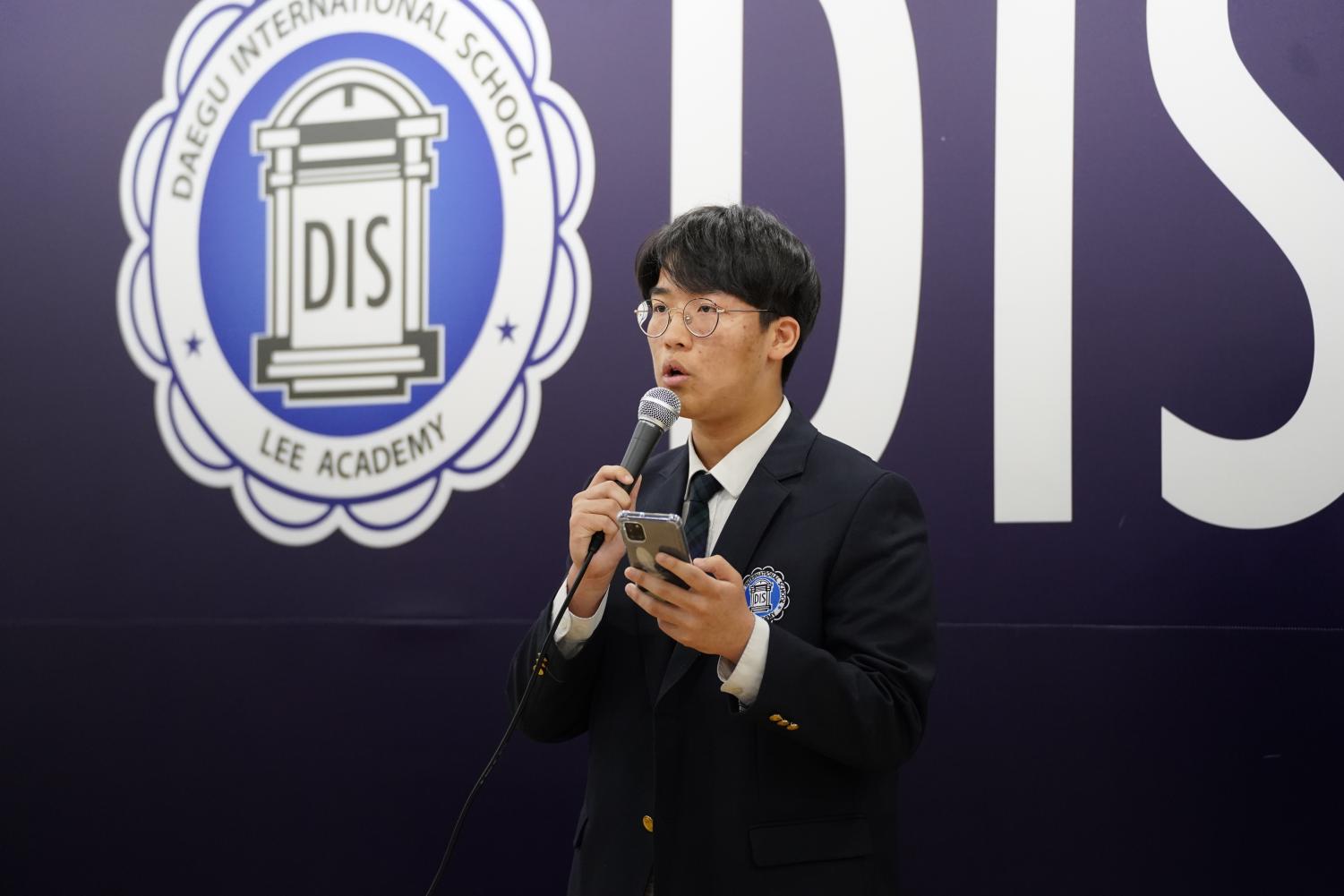 Ms. Loutsch also gave the seniors a wide range of topic ideas to write about. This freedom allowed the students to explore and incorporate a plethora of unique themes into their work. Emily, another event participant, commented, "It was cool seeing everybody come up with different poem ideas. I was really impressed with some of them, especially Paul's."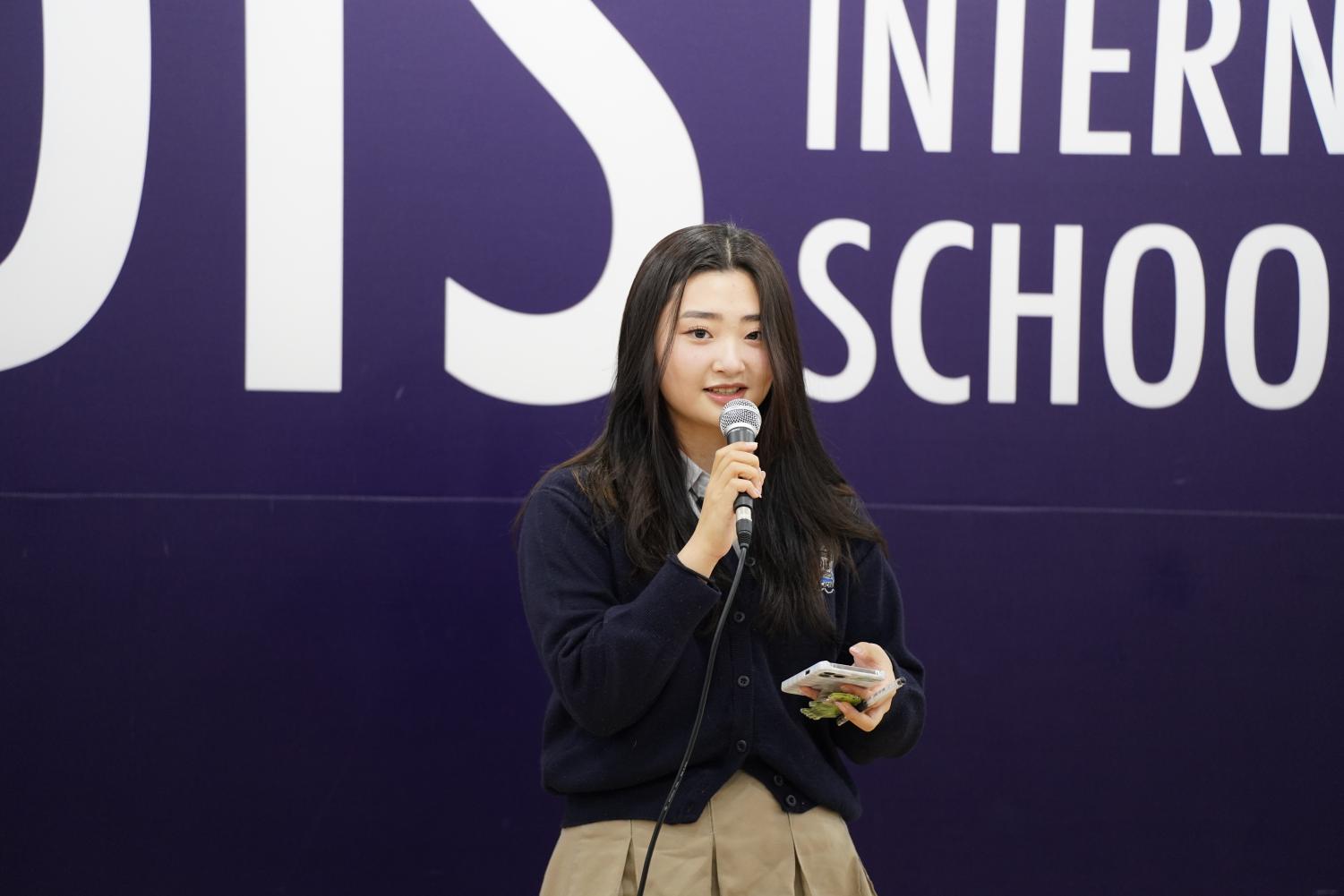 Paul, the winner of the competition, wrote about the love-hate relationship between the helicopter mom and her child. As he also had little freedom as a young boy, he mentioned, "In Korea, there are many moms who are very strict and I thought the topic of moms would be a very good topic that people, especially children in Korea, can relate to."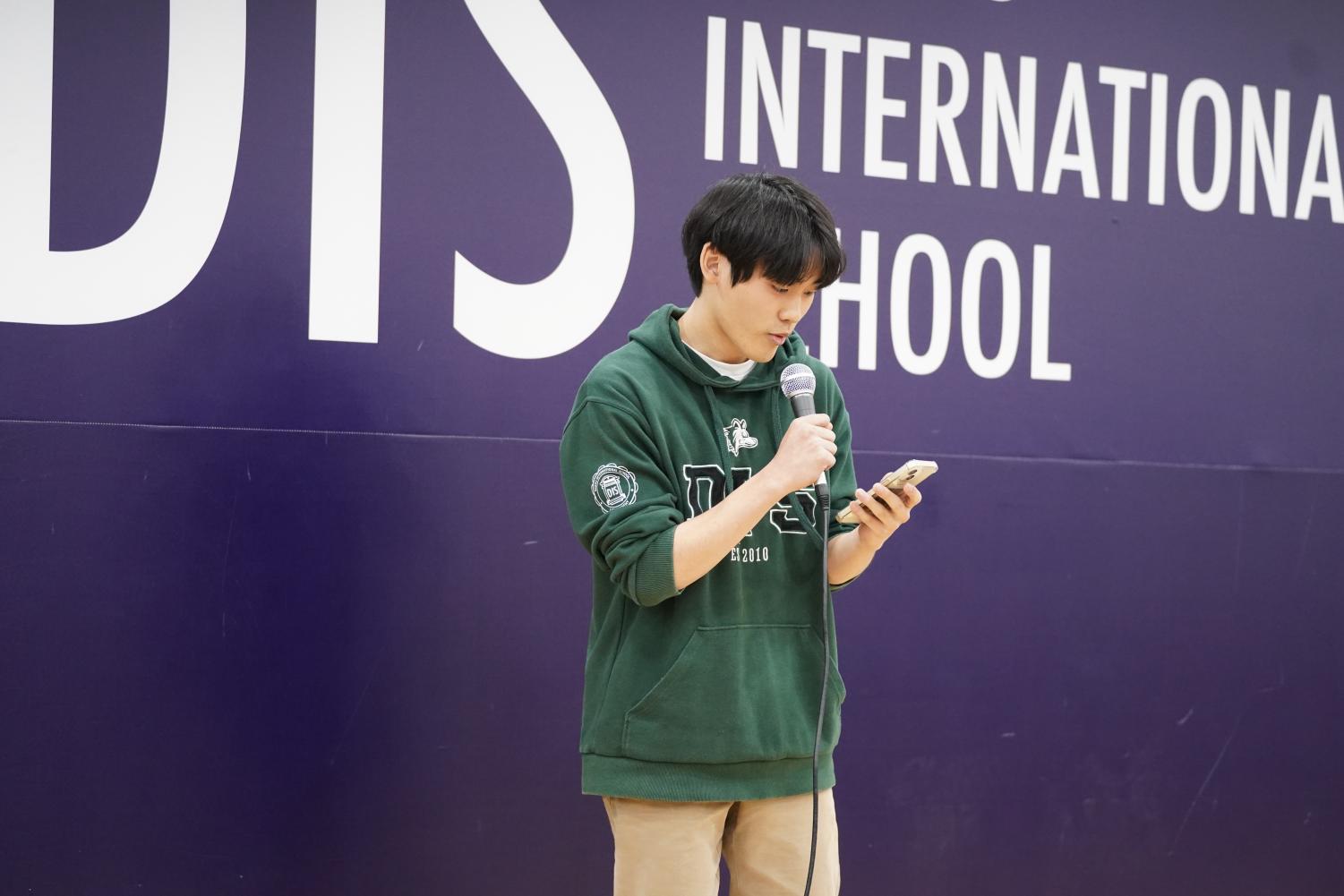 He even spilled his secret to success: he fully immersed himself in the beauty of poems. "I had fun. [I think I won] because I am the most enthusiastic about writing poetry and listening to poetry during class."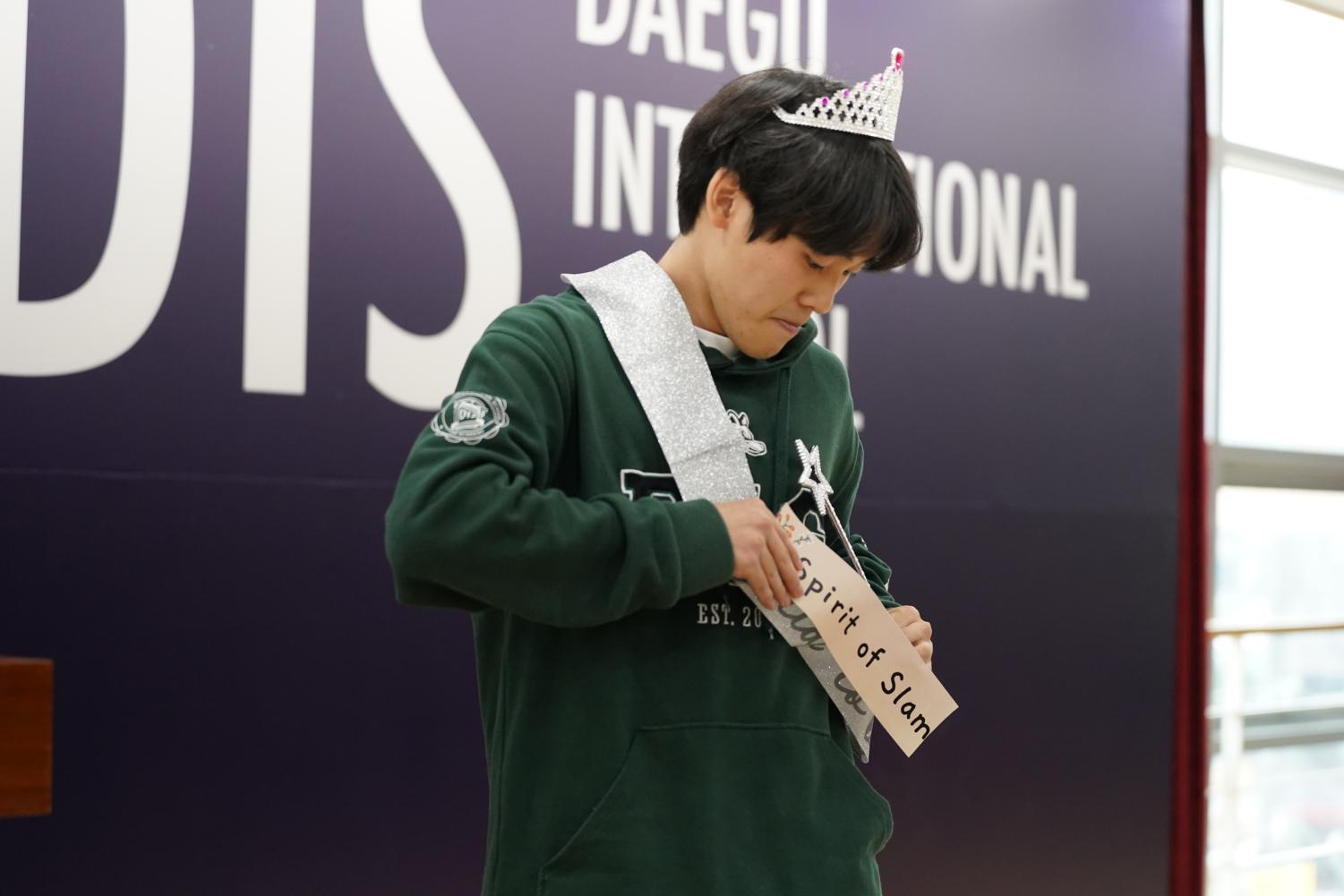 Surprisingly, Paul was not a poem person before Ms. Loutsch's Creative Writing class. "Two years ago, I didn't really like poetry in any way, but after watching [the film] Louder Than a Bomb and [being] exposed to other student's work, I started to like it." 
The Poetry Slam served as a memorable event for the judges as well. Mr. Jolly, Mrs. Jolly, Mr. Bergan, and Michelle and Mary from grade 6 and grade 7, respectively, spiced up the competition while they cheered for and assessed the seniors.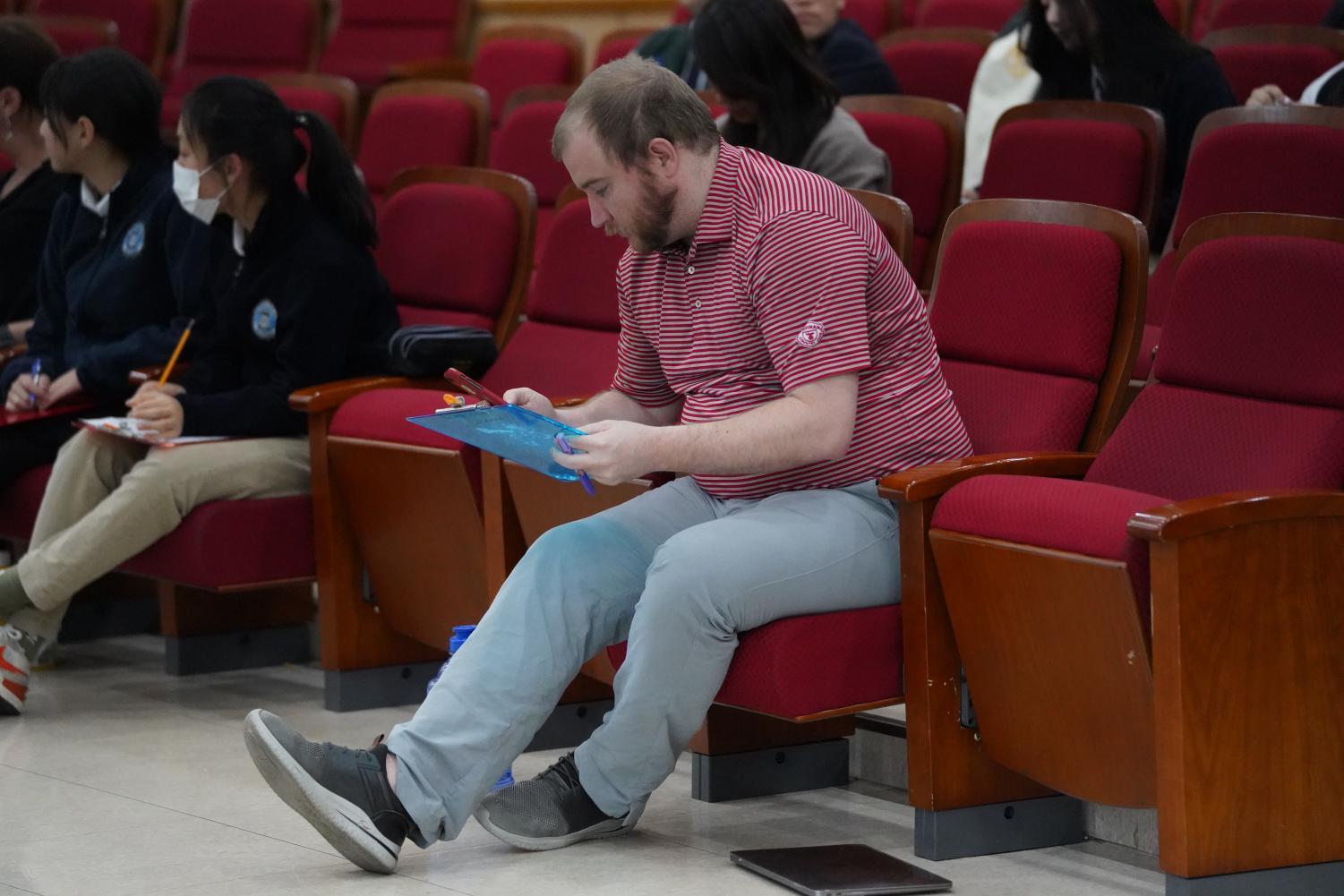 In particular, Mary expressed her surprise at the outstanding performance the Creative Writing class put on. As she reflected on her experience as a judge, she also hinted at her wish to participate to judge in the Poetry Slam next year. "Judging was hard at first because the rubric was different, and the words were hard to recognize, but it went better, and I started to enjoy it. I would like to be a judge again."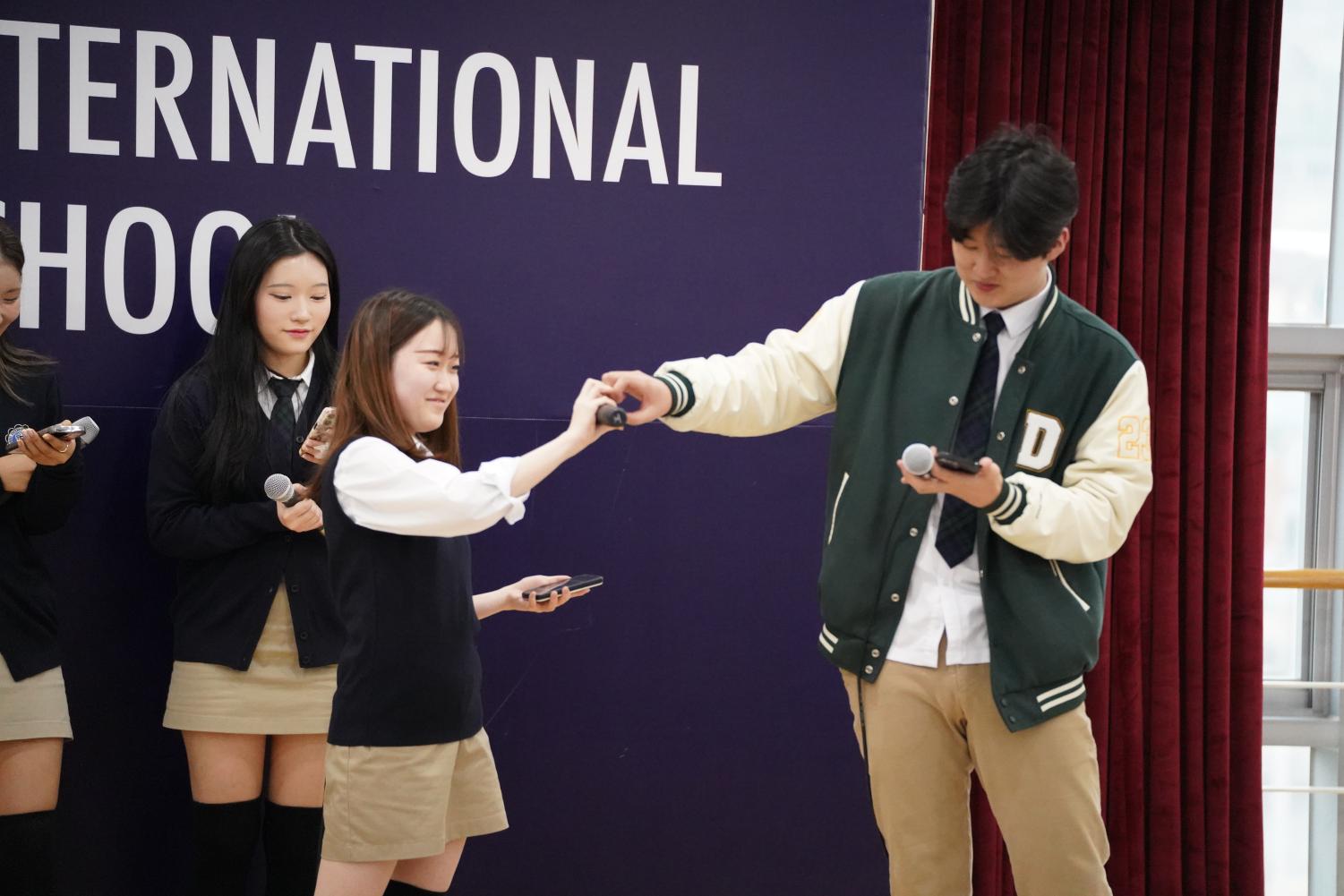 Following the footsteps of past participants, the students showed great success in their poetic communication. As the Poetry Slam hits its stride as an annual tradition, the seniors as well as the rest of the DIS community will benefit from their well-crafted prose for years to come.