Elementary Students Learn Traditional Korean Art
Minhwa Club Hosts a Meaningful Night
The Minhwa Club hosted an event to teach first, second, and third graders about Korean folk art. Students participated in various activities related to traditional paintings; they learned to draw in this specific style and solved a scavenger hunt.
Ajin, a leader of the club, elaborated, "For this Minhwa Night, I wanted the little kids to learn about Korean heritage and experience how to draw and learn fun facts about minhwa. During the event, they drew flowers in a traditional Korean way and they also worked on a treasure hunt where they had to find capsules with questions about minhwa, and I think kids had a fun time while learning."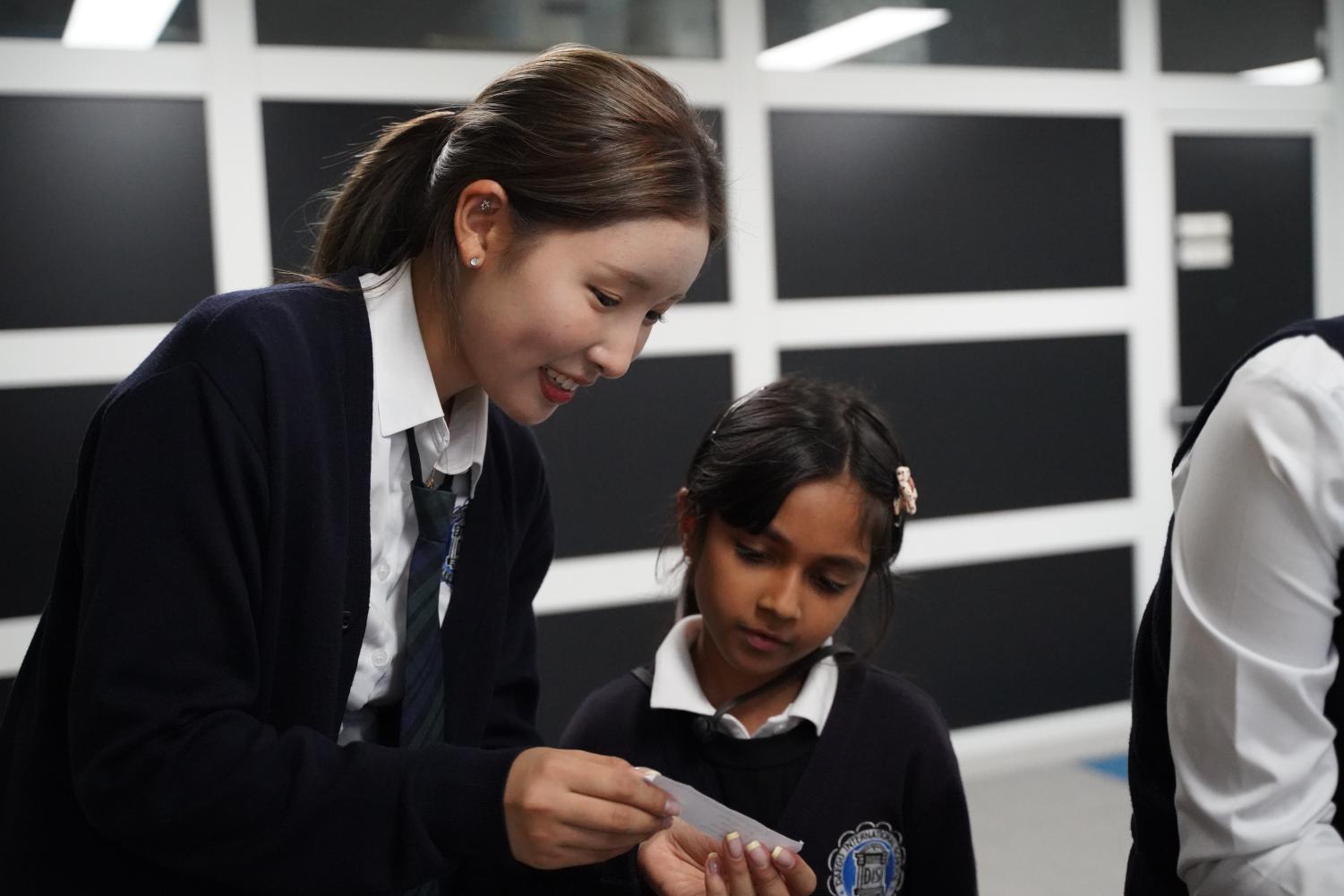 Elementary students created their own artwork with some help from the club members. Irene in 3rd grade said, "I had fun. My favorite part was when we colored the flowers and leaves because I like drawing and coloring. I also like flowers."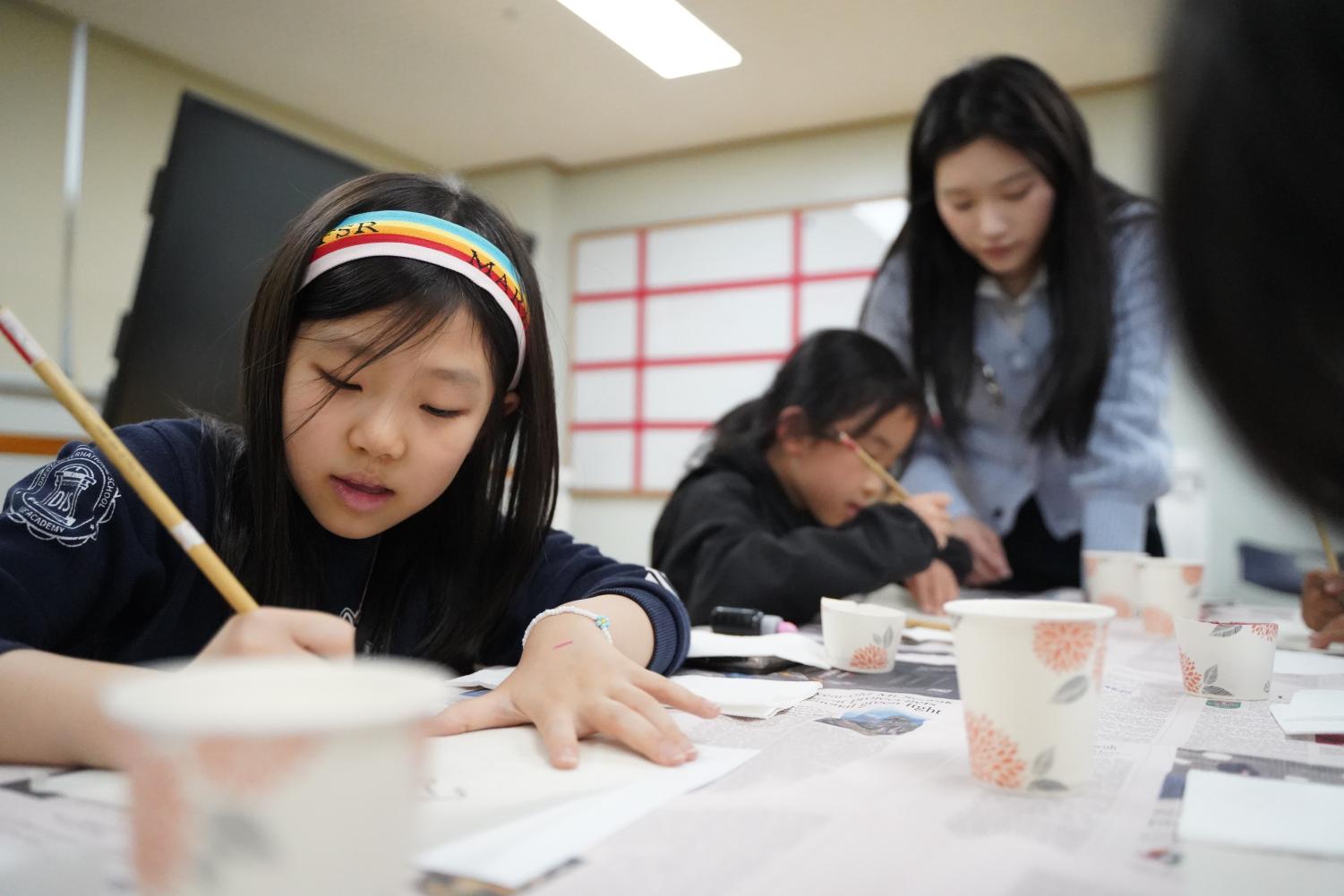 2nd grader Kevin also commented, "The most fun part was the treasure hunt. I got to hunt for capsules to learn about art and get treats."
The kids gained more insight into Korean culture by practicing this unique style of art. Club members also felt rewarded to share the beauty of Minhwa. Ella in 12th grade said, "When the kids painted minhwa after I helped them, I felt a great sense of achievement."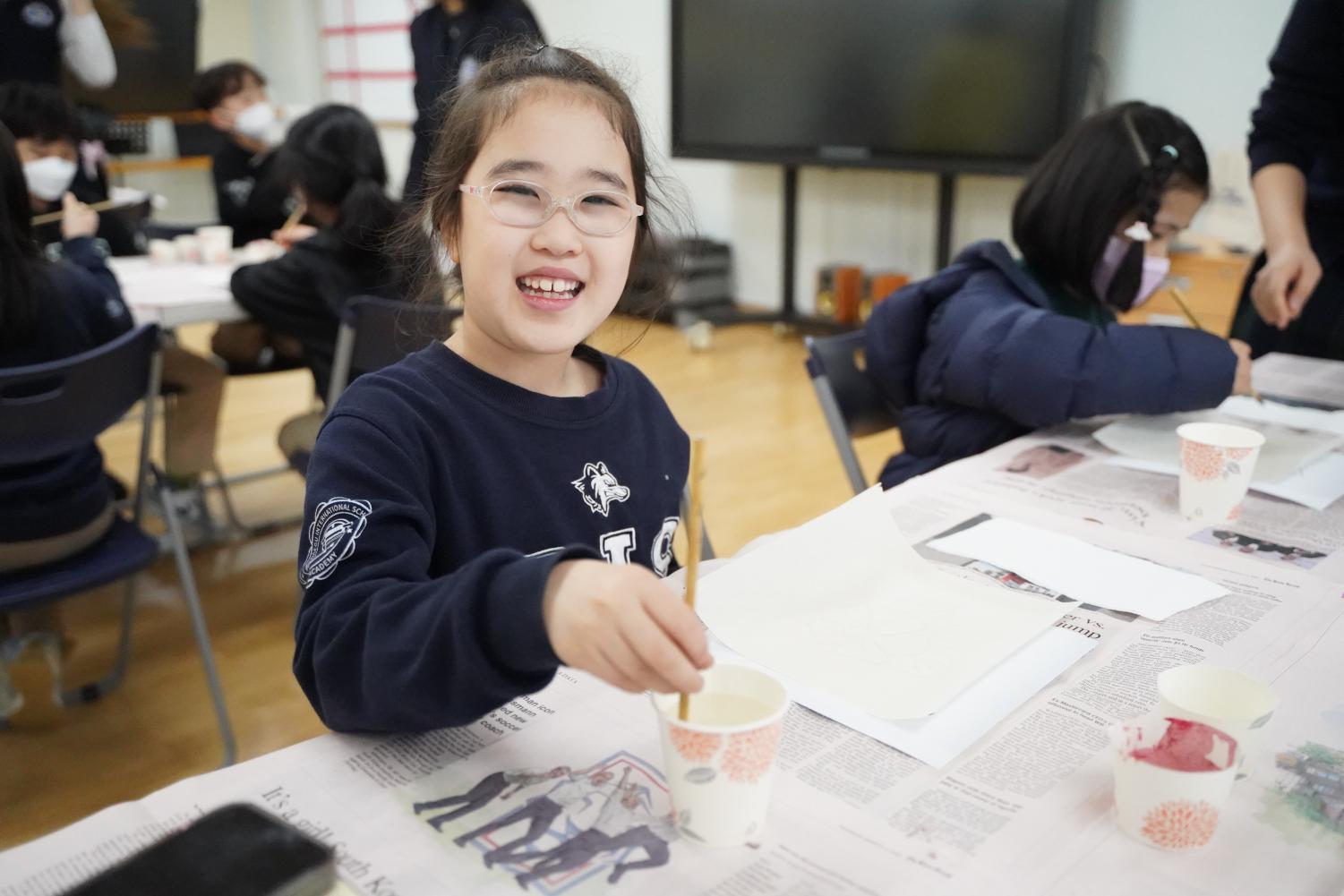 Thanks to the diligent efforts of the members, the kids went home with a new understanding of an old tradition. The Minhwa Club seeks to offer another evening of entertainment for the next school year.