Young Global Leaders Intermingle at DIS
Girl Scouts in Daegu Celebrate World Thinking Day Together
World Thinking Day, an anniversary of international friendship, was celebrated by all Girl Scouts chapters in Daegu for the first time. They enjoyed various activities on campus by interacting with each other and sharing joyful moments. This event gave the girls an opportunity to bond, share traditions, and become empowered within the community.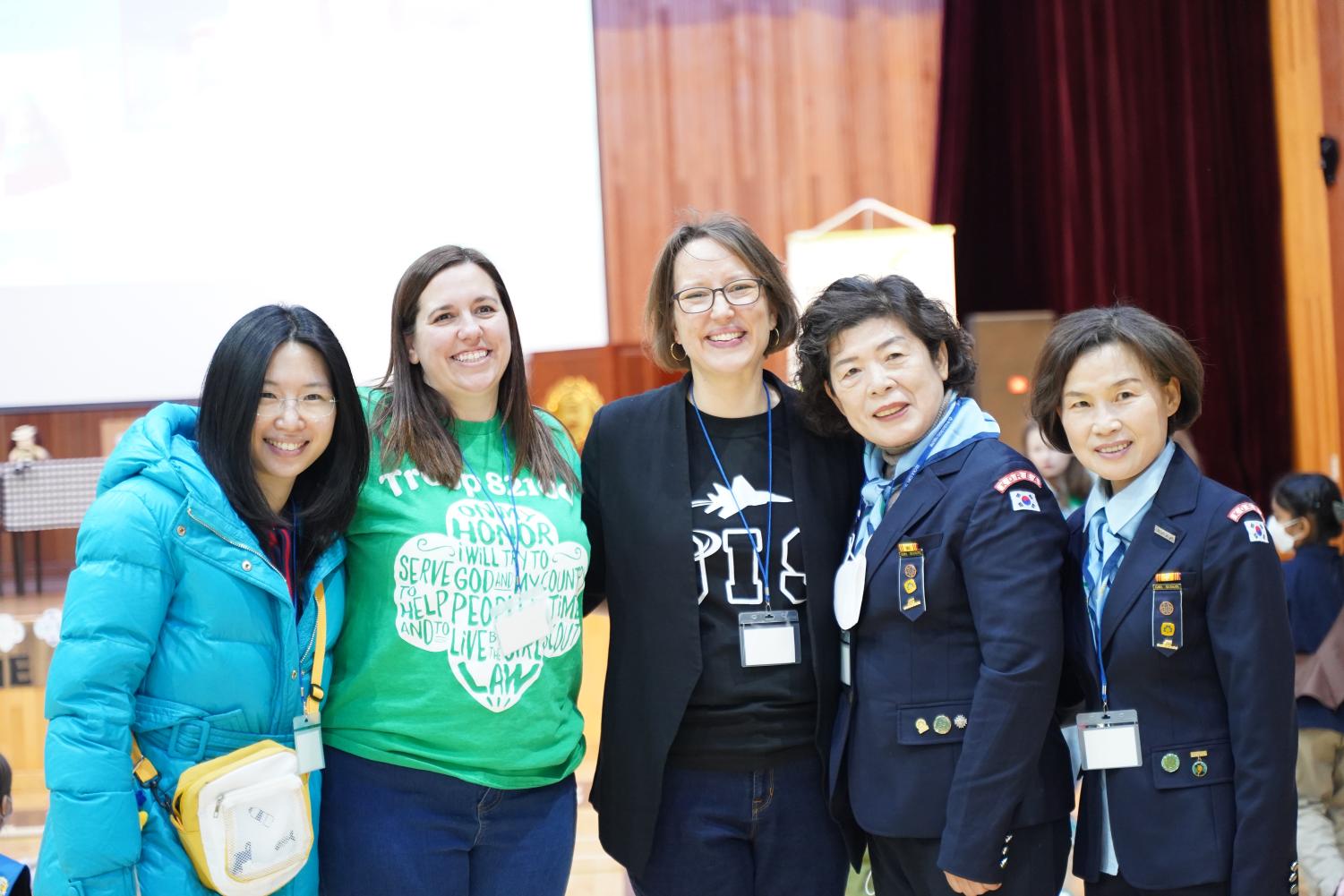 In the past, Camp Walker and the Daegu Council of Korean Girl Scouts took turns hosting the annual event and inviting other chapters, but the COVID-19 outbreak brought everything to a stop for the past four years. Seeing this, DIS took the initiative of welcoming both groups on campus for the celebration of this special day. The guests happily accepted the invite and commented, "There will be another celebration for World Thinking Day next year. I anticipate that we, the Daegu Council of Korean Girl Scouts, will participate again."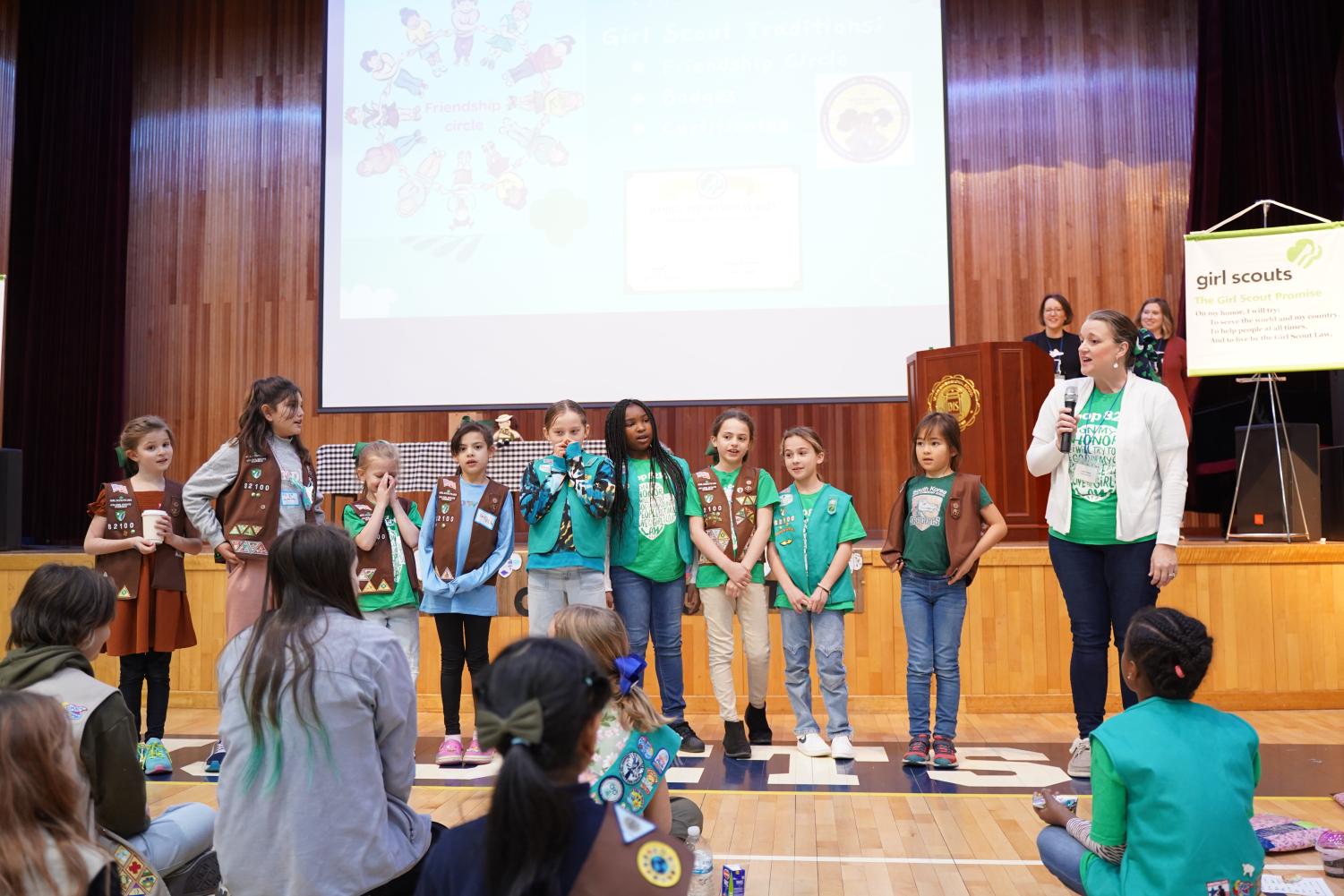 This reputable youth organization holds an extensive history. A 5th-grade student in Daegu Gyeongdong Elementary School, Jimin, came with her mother to this event. The parent said, "I knew Girl Scouts since I was a teenager. So, their legacy and well-planned international volunteering work made me let my daughter join the troop without a doubt." The infamous group influences not only children but also parents, sharing information that helps them find further chances of volunteering. "This program was a very good opportunity for both my daughter and myself, especially because it was not very strictly structured but loosely scheduled, allowing children to freely intermingle with each other. I want to participate in other events if there are any," Jimin's mother added.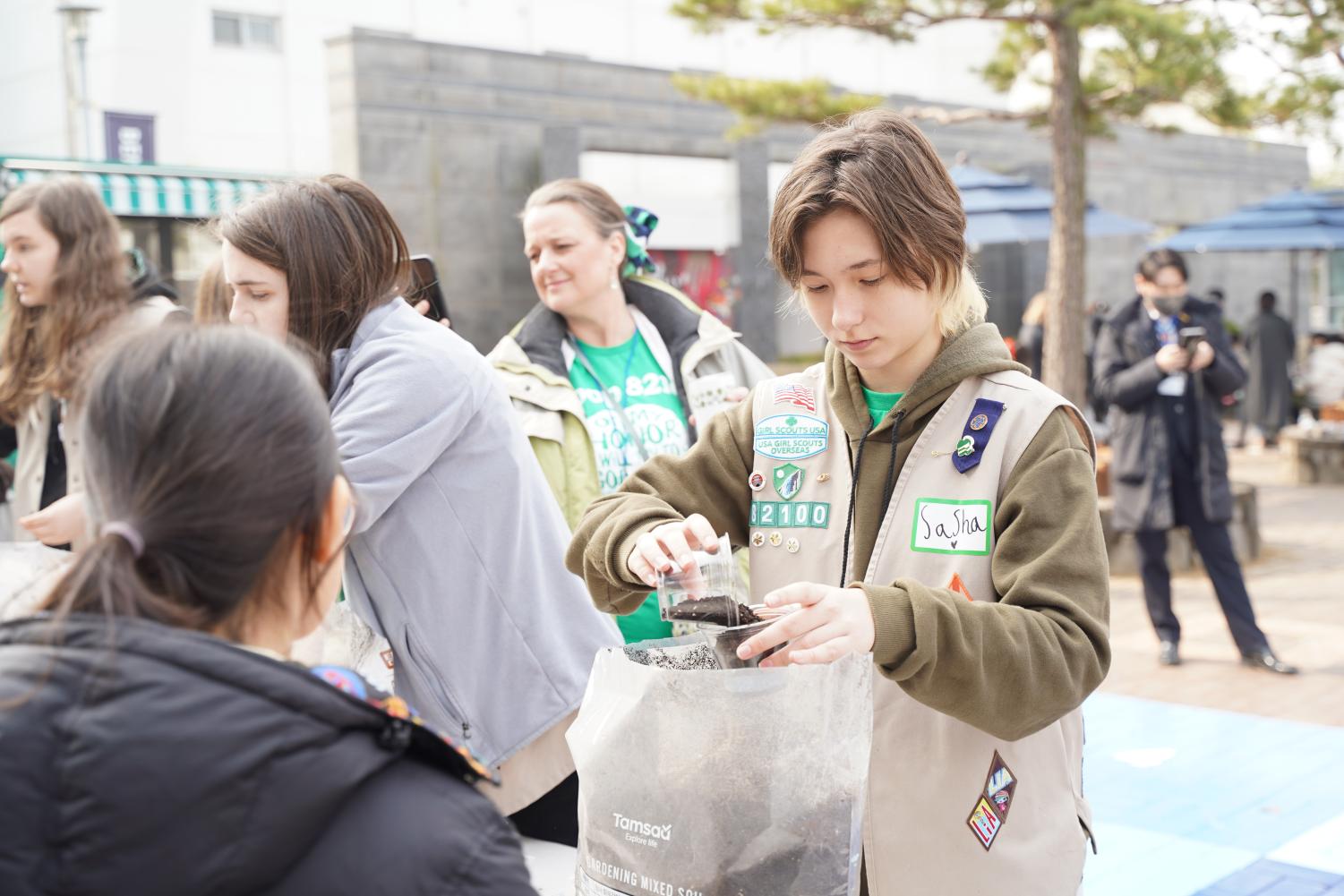 As the main objective of the event was to connect with each other, the participants followed a relaxed schedule. Attendees enjoyed decorating cushions, maracas, and flower pots while chit-chatting and socializing in general. At lunch, everyone gathered in the gym and sat down to eat, forming new friendships with students from other schools.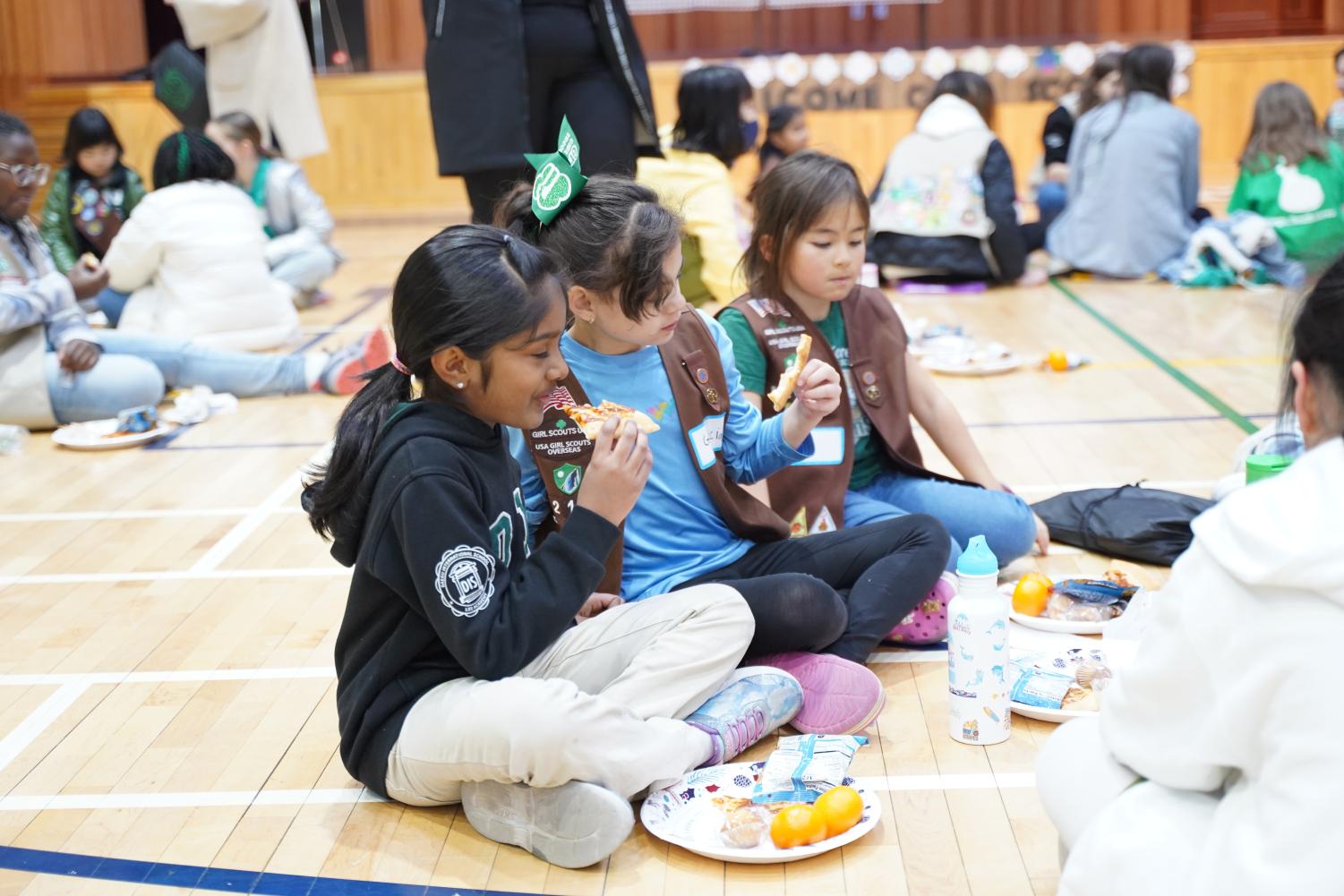 Afterward, the members played a nature-themed scavenger hunt. They walked around the DIS campus and located all the "treasures" on a list they were given. The participants had to find items such as butterflies, ferns, green leaves, and clouds all the while cooperating with each other.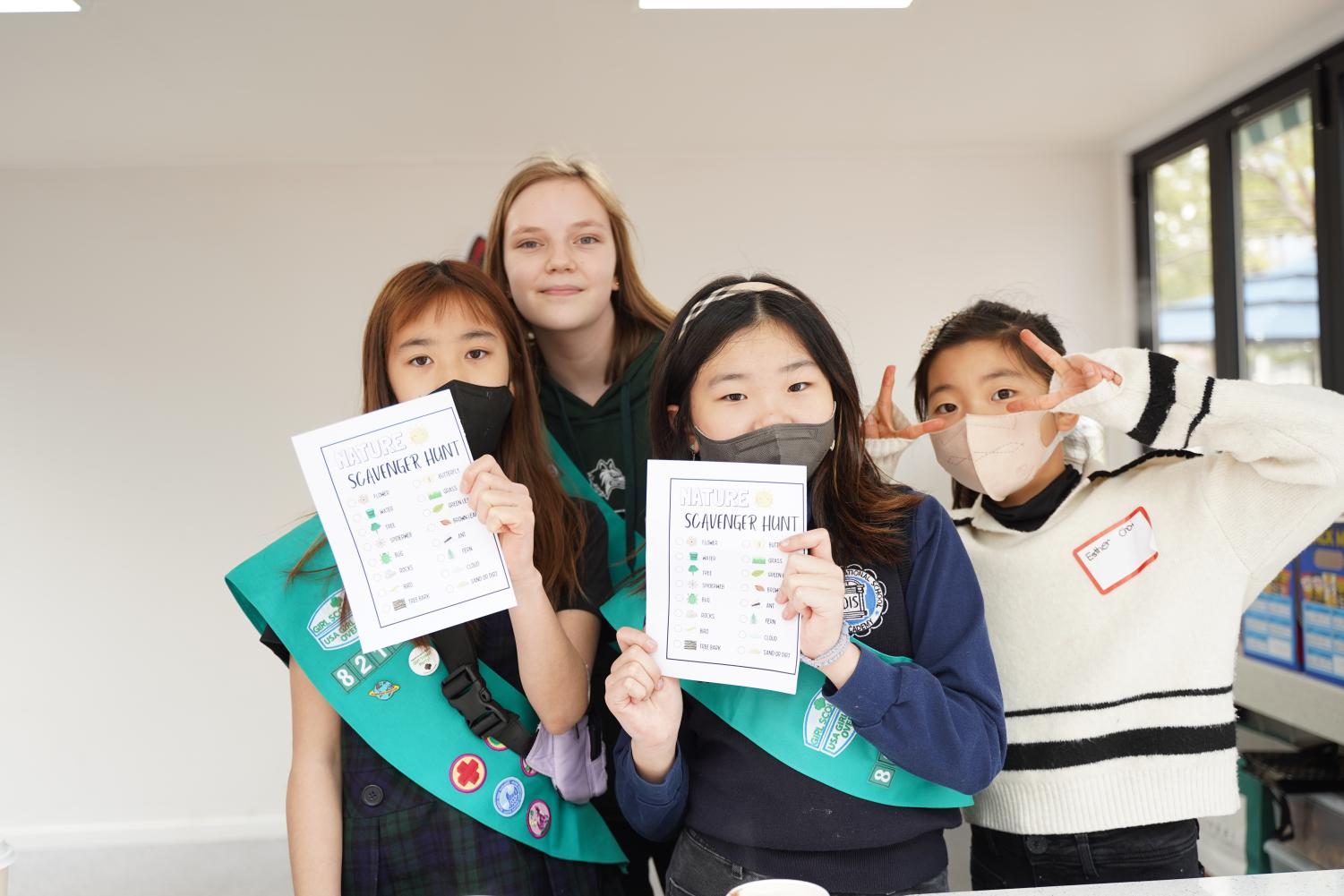 "I think it's really good for Girl Scouts to meet other girls around their age and do fun activities together," Ayelet in 5th grade said. Aubrey, another 5th grader from the International School of Busan, reflected, "I really liked the scavenger hunt and meeting new friends. So far, I got [to make] some new friends too."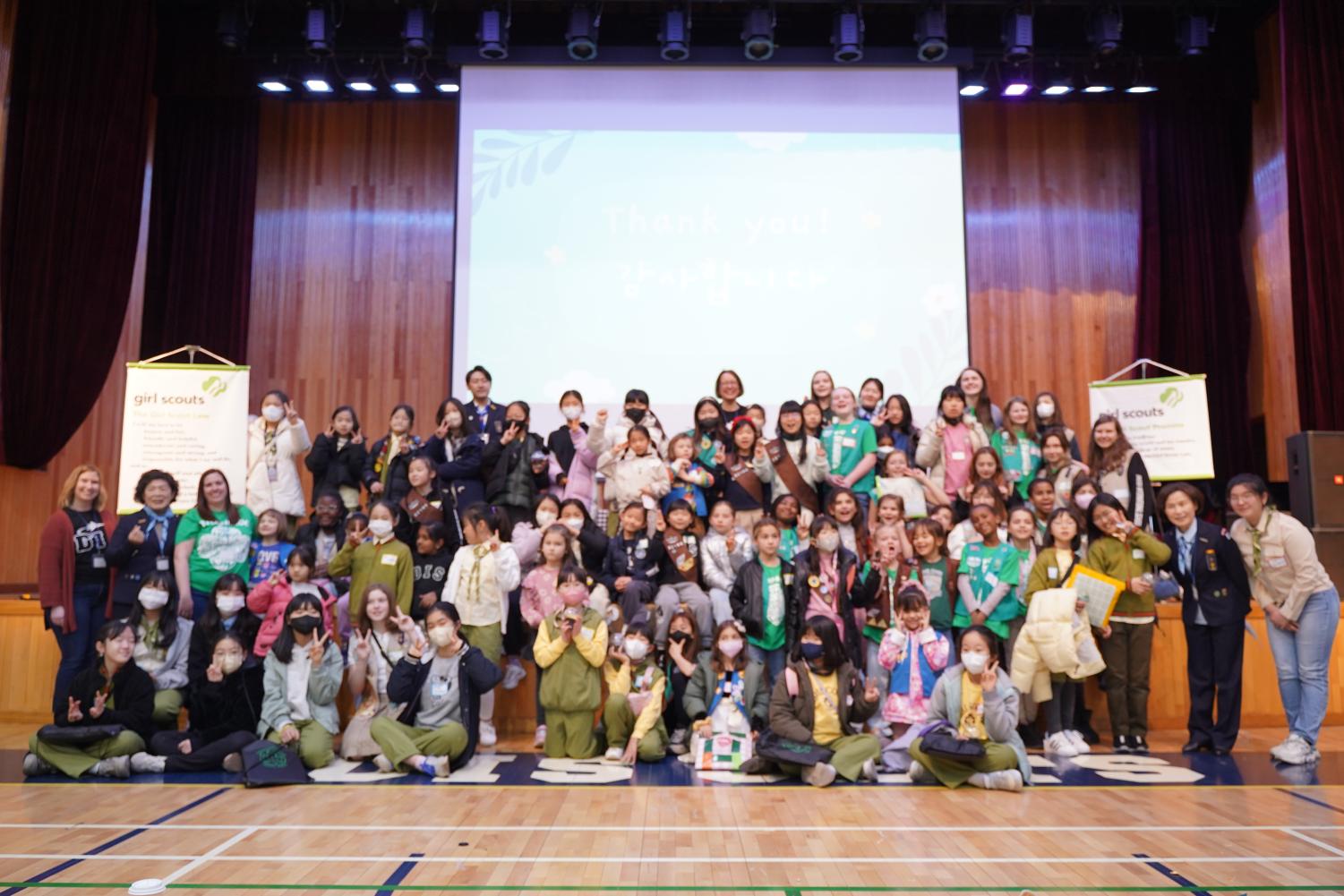 With COVID-19 regulations easing up, all three Girl Scouts in Daegu look forward to more gatherings. On a similar note, they all proposed celebrating World Thinking Day together again next year. Successfully sharing each troop's traditions by singing anthems and holding hands to form a friendship circle, the event finally came to a close. The scouts appreciated the pots, cushions, and maracas they decorated, and said goodbyes to their new friends. This year's World Thinking Day surely inspired minds and strengthened bonds.