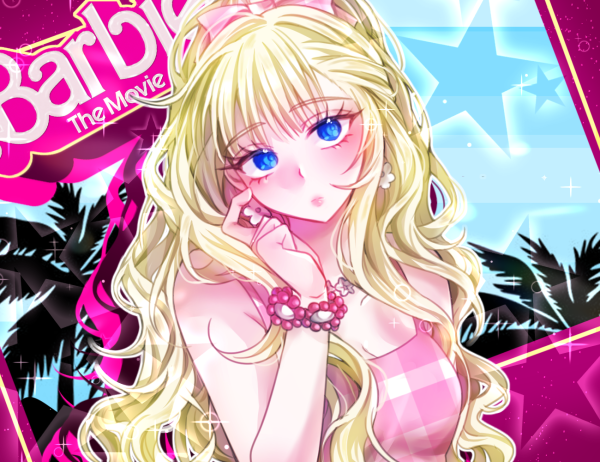 Greta Gerwig's Barbie boasted unmatched box office sales as the billion-dollar movie of the year. In the Western world, Barbie mania peaked to the point of total media saturation alongside release date teammate Oppenheimer. Strangely, this global phenomenon missed its mark in a few countries, including Korea.
Barbie arrived in Korea on July 21st, but within a month, almost half of the cinemas took it down from their screens. While the movie stood alongside other greats such as "Titanic," "Avatar," and "Harry Potter and the Deathly Hallows: Part 2" worldwide, it barely survived in Korean theaters. So, what caused this failure?
A multitude of reasons explains this phenomenon. Major factors include the weak local popularity of Barbie dolls, and its strong competition with Pixar's animated film "Elemental," which ran during the same season. However, more than anything else, the antipathy the Korean public expresses towards feminism within movies acted as the strongest component of all.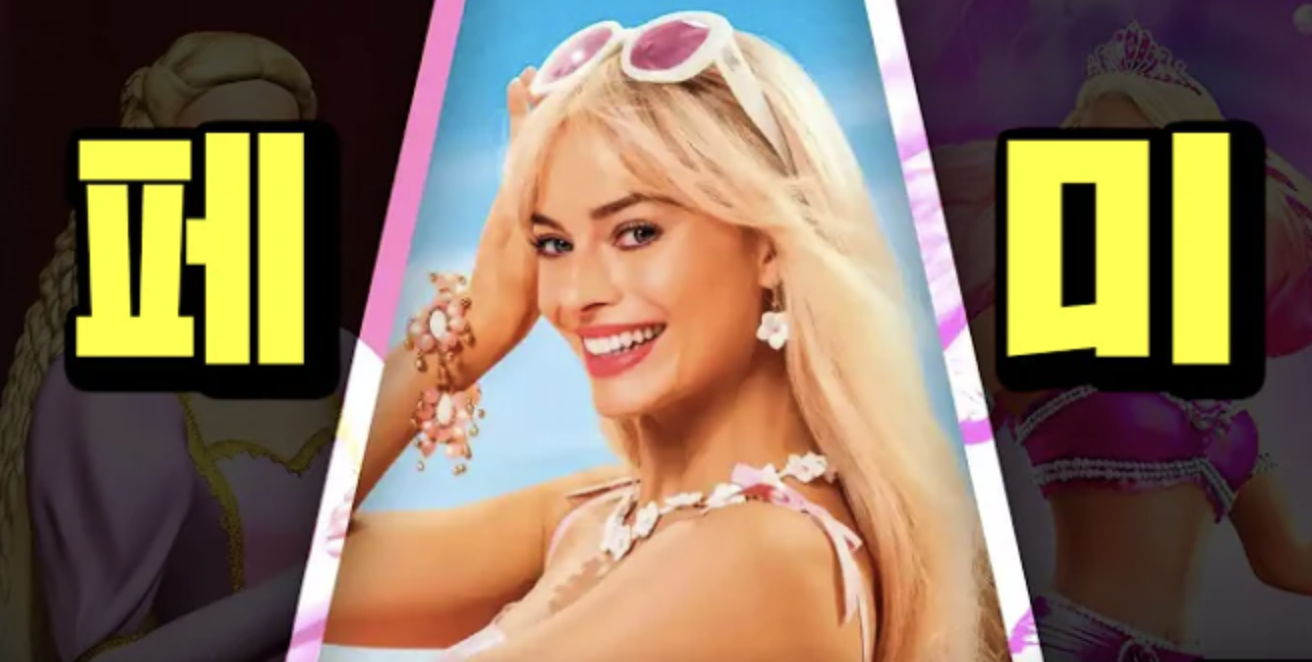 Though evident improvements took place, the current holistic view of women's rights in Korea remains extremely negative. Ironically, through the lens of Western masculinity standards, Korean men seem to dress and behave in more effeminate ways; they carry purses, don couples outfits with their partners, and wear makeup. But they still vocally oppose women's rights. What a paradox.
Irene, a famous K-pop artist, once received heavy criticism just for reading a feminism book: "Kim Ji-young, Born 1982." A 2019 movie adapted the book, but even this film faced extreme social stigma for its portrayal of women's struggles. Thirsty for views, Youtubers fueled the controversy immediately after the movie aired. 
Depending on the creator's gender, commentaries depicted completely opposite opinions. Women felt a deep connection with the plot while men invalidated the 'fake' representation of reality as a woman in Korea. Videos that tore up the film gained millions of views and the wave of negativity continued. The comment sections in such videos also went mad with conflict. Multiple men asserted that women, under the fictitious conception that they are victims in society, came up with the false concept of feminism. The irony hits in the fact that the gender equality rankings for Korea lies in the 105th place out of 146 according to the Global Gender Gap Report of 2023.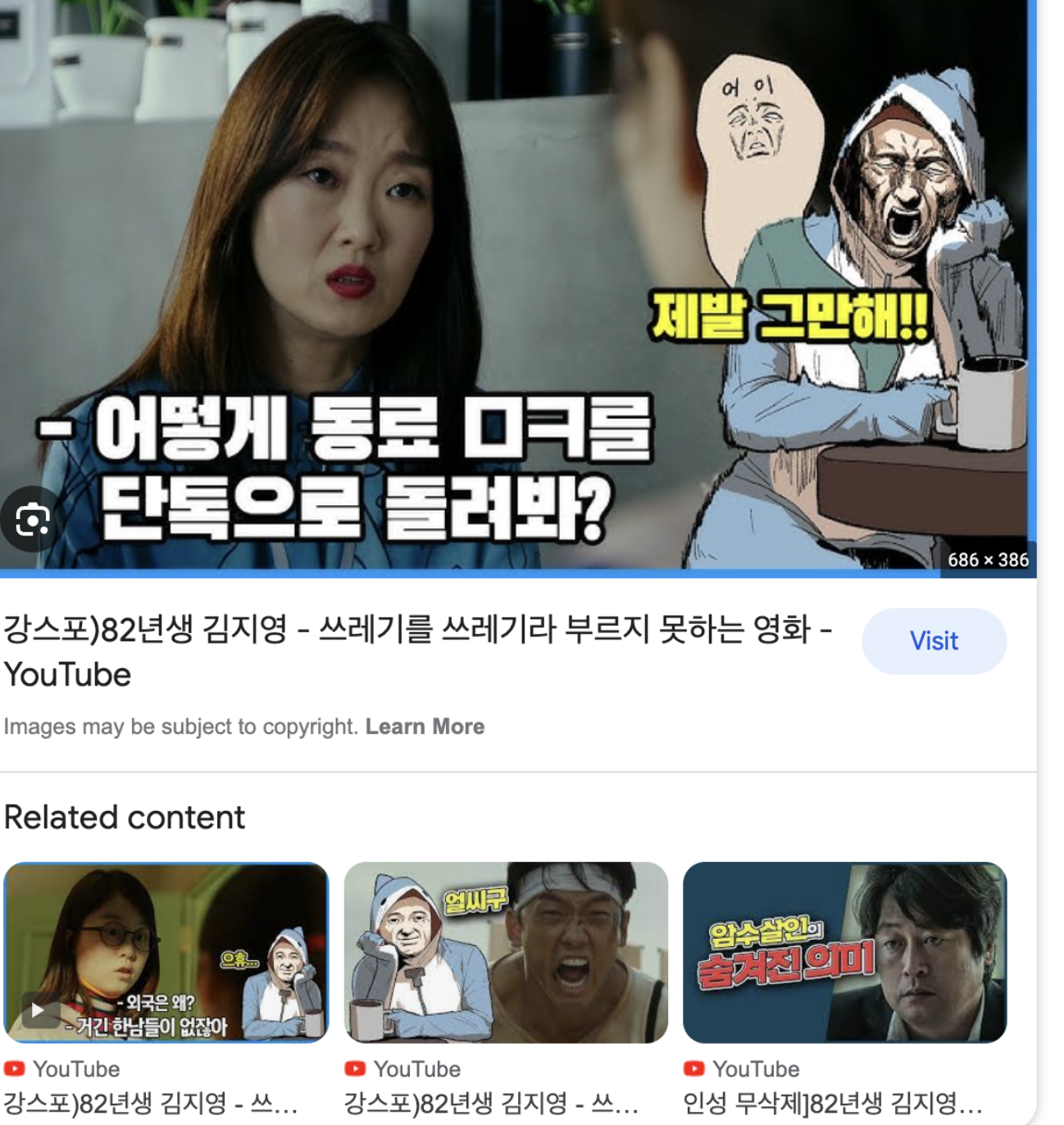 Not much change occurred ever since then. Barbie receives the same ridiculous judgment that "Kim Ji-young, Born 1982" did. YouTubers condemn the movie with no reasonable point and positive reviews come under fire. Regarding the theme within the work, hundreds rush to knock down the fundamental concept of feminism. They claim that Barbie praises women beyond equal rights and belittles men, but numerous fans, including myself, firmly disagree with their incorrect analysis.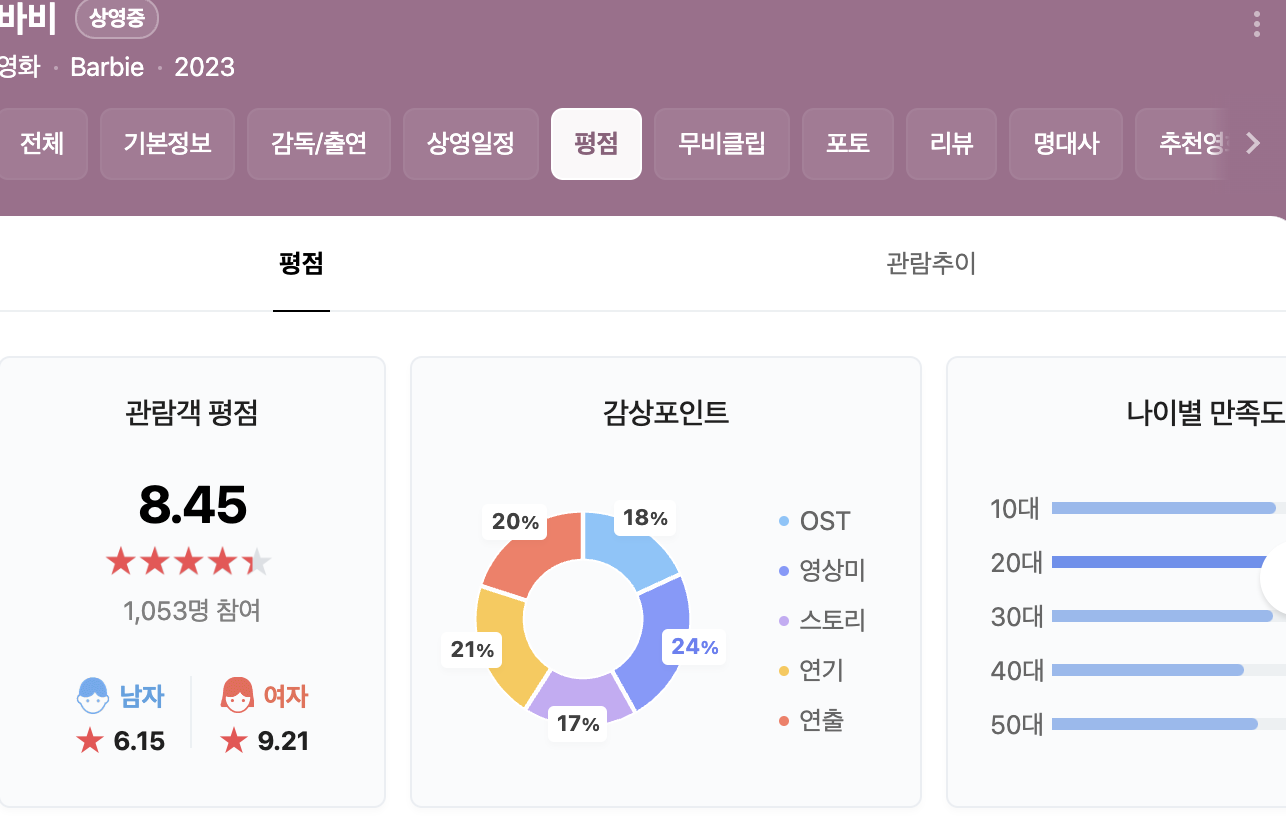 Haters mainly point out the mistreatment that Ken goes through in Barbie Land and that it is a hate crime towards men. But it slipped through their minds that Barbie Land does not intend to depict reality. Instead, it mirrors it. The film mentions this multiple times by distinguishing the real world from Barbie Land. In fact, in reality, women face the exact confinements that affect Ken.
As the plot develops, Barbie feels despair, experiencing sexual assault and inequality in the real world, while the same conditions mesmerize Ken to dig deeper into patriarchy. Similar to how the Kens fight for their rights in Barbie Land, women not only overcame the restriction of career and representation, but also constantly fought for equal treatment. And just like how Kens face discrimination even after their rebellion, women still experience a totally different life from men, only deemed important as someone's daughter, wife, or mother.
But as the saying "I'm just Ken and I'm enough. And I'm great at doing stuff," goes, the movie ends on a note of letting Ken, or women — outside the fictitious universe – find their own identity. The narrator even directly quotes, "One day, the Kens will have as much power in Barbie land as women do in the real world," proving the aforementioned resemblance and my belief that the movie in no way intends to put men down, but only utilizes mirroring for a deeper understanding of the problem revolving around gender equality.
Furthermore, the film doesn't just glorify Barbie's influence but elucidates how the original intention of the doll eventually got distorted to hurt many young girls. Although it represented women with their own dreams, careers, and possibilities in the 1950s, the 'perfect face and body' it exemplified ruined numerous girls' self-esteem and body positivity. 
"We have to be thin, but not too thin. And you can never say you want to be thin — you have to say you want to be healthy, but also you have to be thin. You have to have money, but you can't ask for money because that's crass. You have to be a boss, but you can't be mean. You have to lead, but you can't squash other people's ideas," Gloria, a central protagonist, says in her final emotional epiphany. 
This powerful quote deepens our idea of the impossible expectations that society employs on women. Not only this, the film emphasizes the irony of how the pioneering women entrepreneurs of the Barbie doll got dominated by men through a character, the CEO of Mattel, who explains to Barbie, "Women are at the foundation of this company! There was a female CEO in the 90s and then another one… at some point. So that's two right there!"
Because of the way the Barbie movie so well-illustrates feminism, reels of girls taking their boyfriends to the theater donning pink clothes to watch the film went viral on TikTok. It disappoints me that others, however, especially in our country, distort the apparent symbolism to manipulate others to support their ignorant claims on an imminent social issue.
The patriarchy distorts feminist ideas in a blink of an eye. Group polarization emboldened by hateful videos and online communities only worsens this already misinterpreted perception of women's empowerment. Once individuals eliminate their stubbornness to accept unfamiliar and distant ideologies, both men and women will be able to reinvent their roles in our imperfect but interconnected society.