Students Organizing Against Racism (SOAR) hosted their first-ever in-person SOARing discussion in the Jetnasium before summer break. The group opened a friendly space for over 30 youthful voices to share their opinions on racism in Korea.
Unlike previous meetups, June's meeting came with new and improved activities exclusive to face-to-face events. Through various activities, the group brought sensitive yet crucial topics like systemic racism and implicit bias to the table. "Because it was an in-person SOARing Discussion, we wanted to make it interactive. I think the [jubilee lines] were the event we spent the longest time on, and [it] was the most exciting because we just passed around mics to whoever wanted to speak," Selina Son, sophomore and vice president of SOAR, said.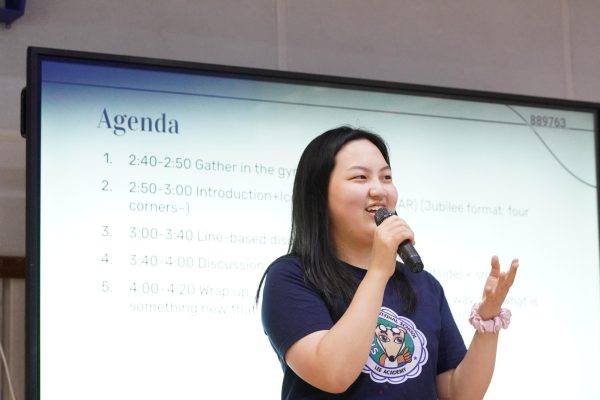 The group's wide range of activities broadened the perspectives of attendees and even members themselves. Sean Kim in fifth grade said, "I really liked the questions they made for us to solve. I really liked the minigames where we chose no, yes, or maybe. I thought that the minigames and the discussions in small groups were really cool and helpful."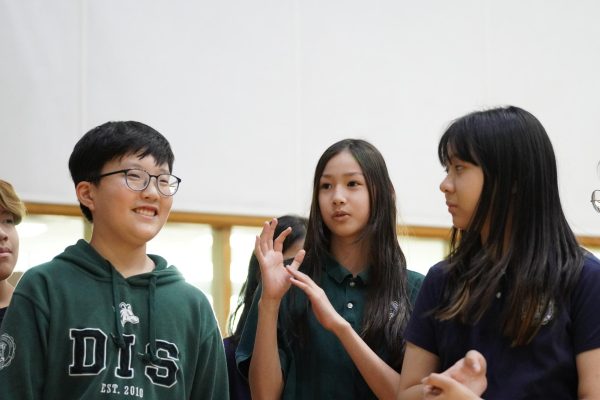 Mrs. Cameron enjoyed the new format as well. She said, "I think [with in-person discussions] you are able to really dive into different topics together, and it helps build relationships in a way that's different than when it's online. I think it's really important for students to learn how to engage in challenging conversations with one another, to learn how to listen to different perspectives, and to understand the lives of other people who may be different from themselves."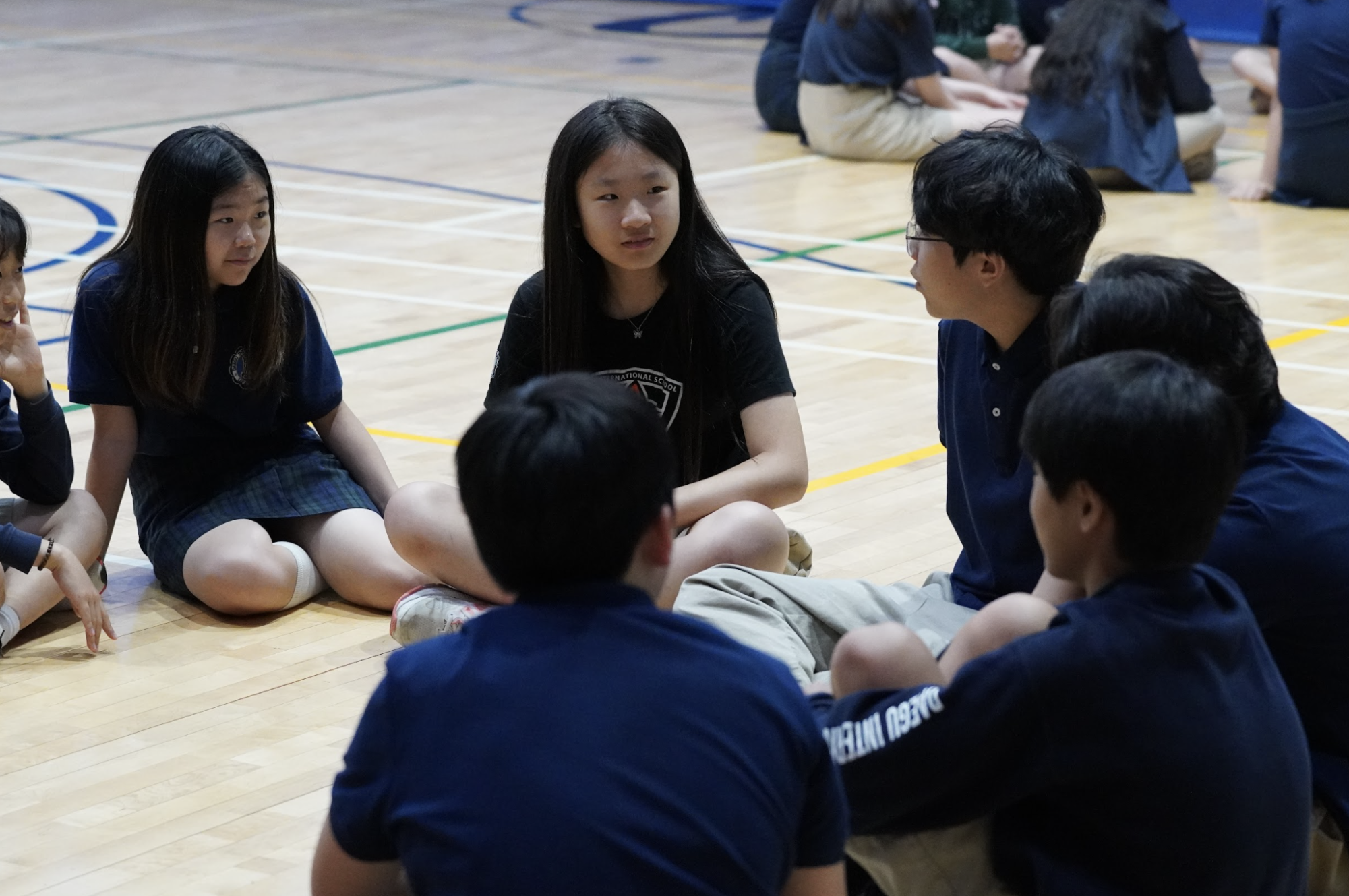 The small group discussions further let participants branch out into topics of their interest. "I think the topic about 'The Little Mermaid' was really interesting. I didn't watch the movie, but it was a very hot topic, a controversial one, and I was interested in how it impacted Korean society," Jake Park, an attendee in eighth grade, said.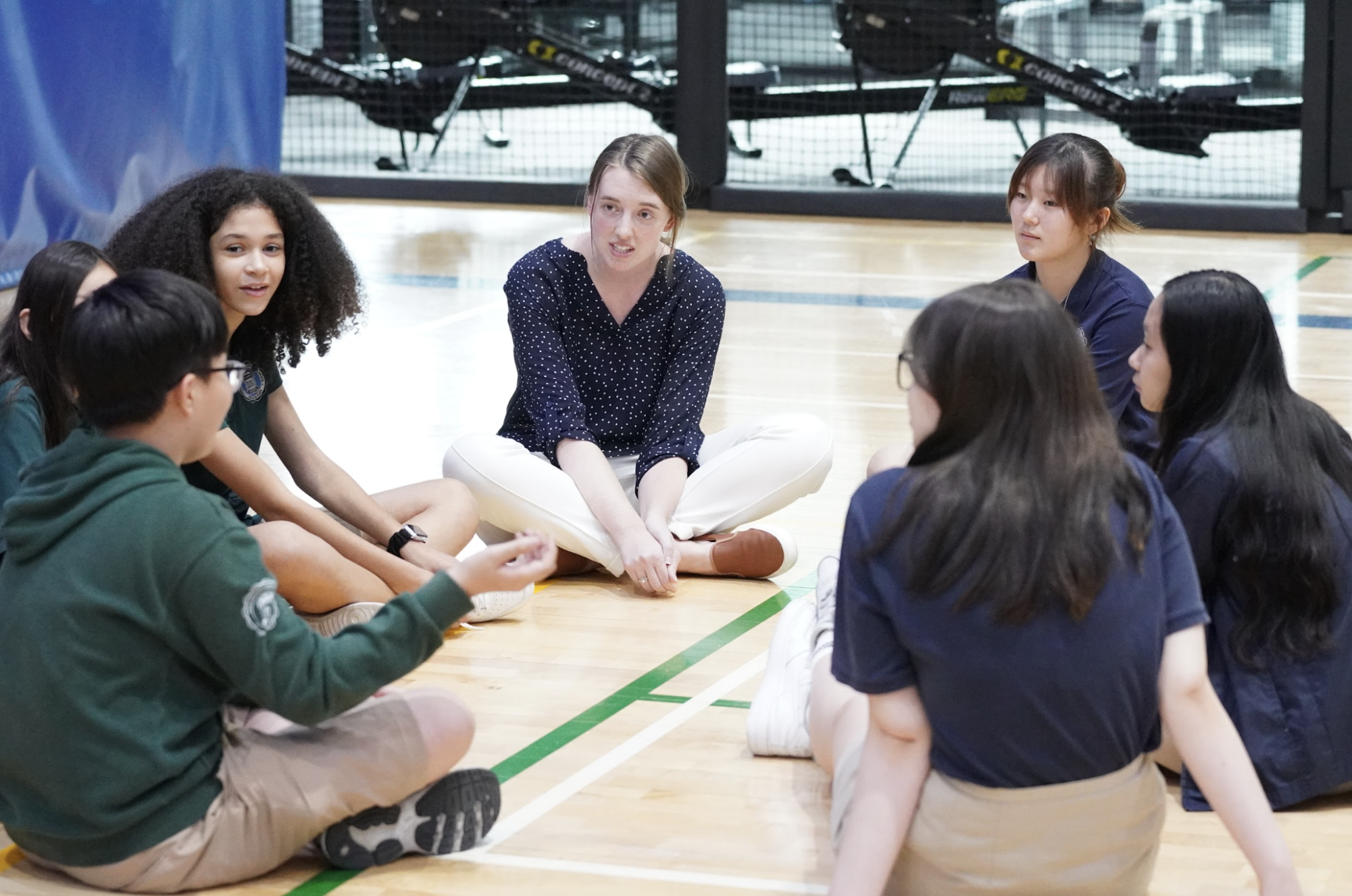 Even the organizers took something away from the event. "It was our first in-person SOARing discussion, so we had to figure out how we're going to set up the small SOARing discussions after the interacting activities because we really wanted a place where you see your friends but also 'strangers'. You want to feel open and be able to share your opinions but also hear from many multiple perspectives, and the choosing of the groups was a bit hard because we had to do it also in the moment," Son said.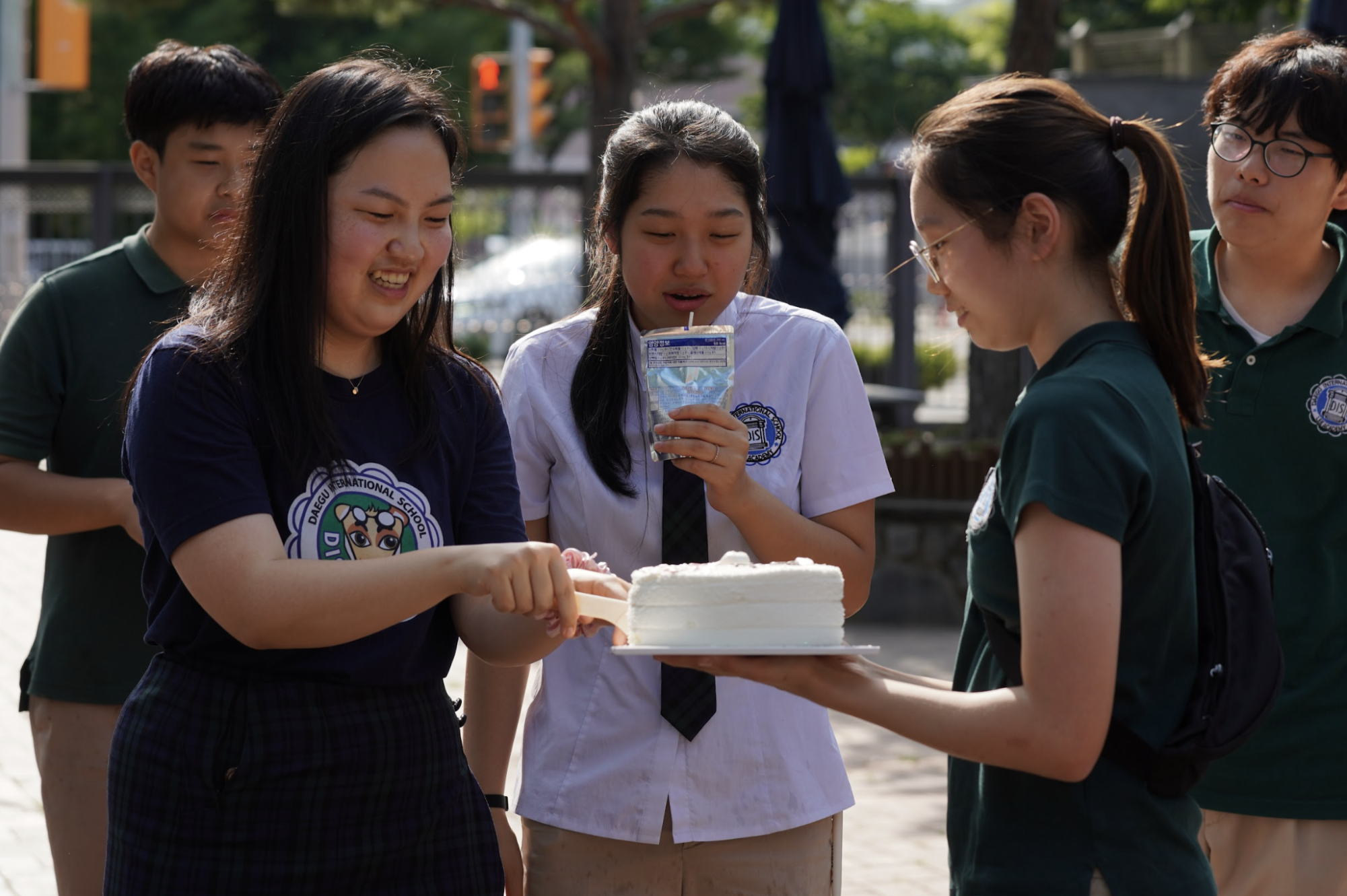 SOAR plans to host more meetings this year, including two face-to-face discussions. So if you missed the last one, no sweat. Look out for posters and announcements on upcoming events.