DIS Christens the Gym and Snack Shack
The Whole School Participates; School Spirit at New Highs
The campus has undergone a massive glow-up throughout the school year, but it's not over yet. Our school is building a snack shack (a working title for the facility) in front of the cafeteria. Both this location and the gym will be renamed by DIS students.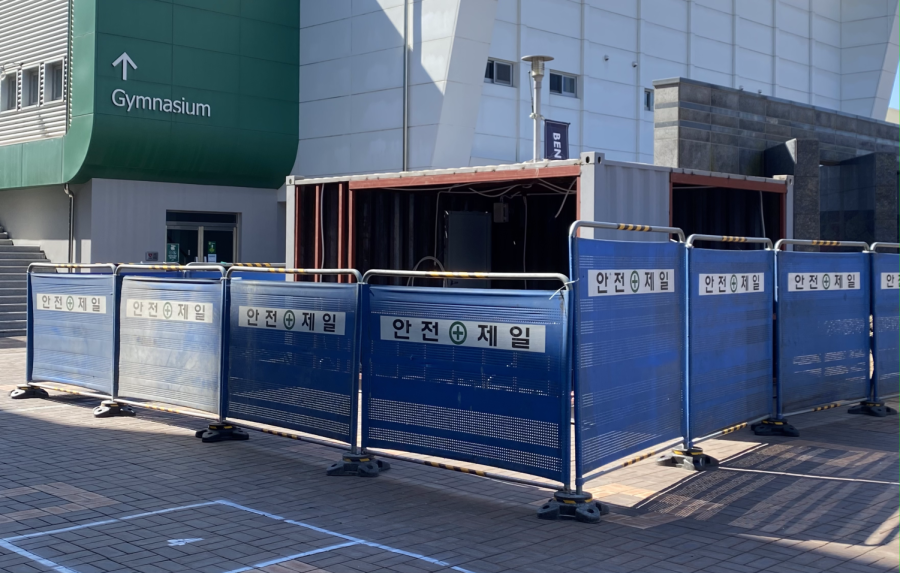 SAAC and Mr. and Mrs. Jolly spearheaded the branding of these two areas. Mrs. Jolly shared: "We have that portable out in front of the dorm, which costs quite a bit and was sitting out there doing nothing. So Mr. Jolly thought it would be really nice… to use the portable so that people can store and sell things, instead of having the students either freeze or boil outside [during food-related student fundraisers]." Mr. Jolly and facilities manager Mr. Bae came up with the design and "invested quite a bit of money to make it look really nice."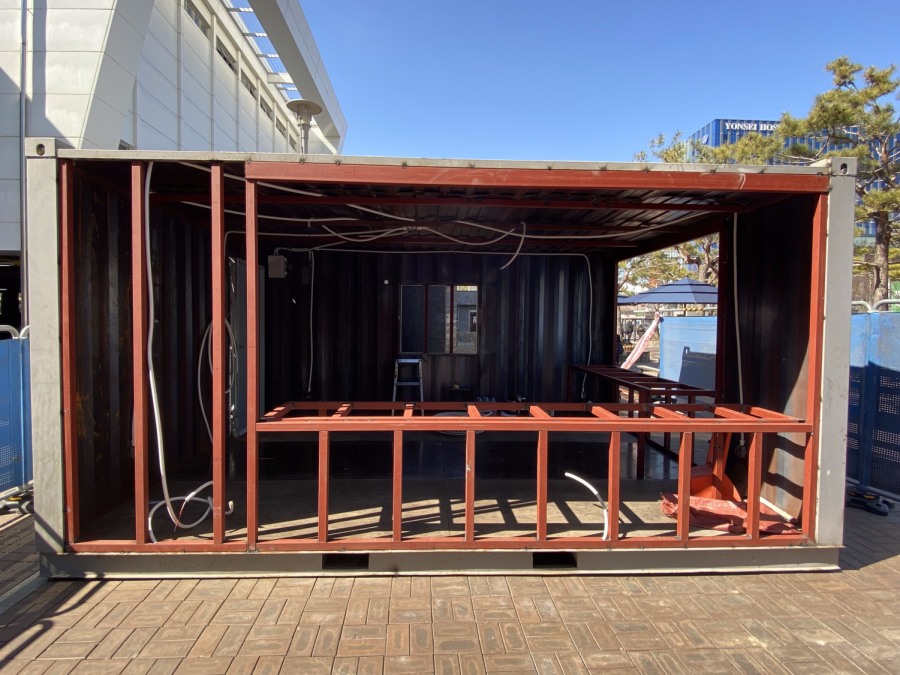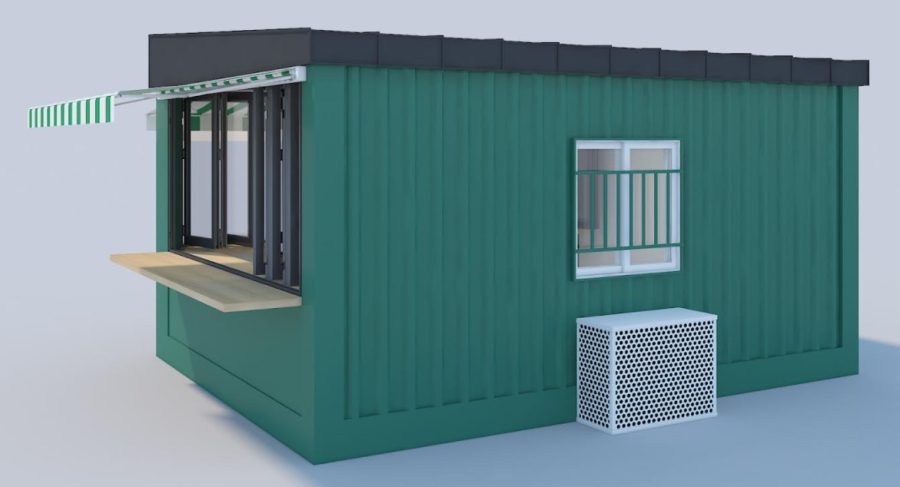 Mr. Jolly also wanted students to come up with a name for both the snack booth and our gym. Mrs. Jolly gave ISB as an example: "They call their gym, 'The Cave' because their mascot [is the] bears, so we can do something similar. It was just an idea to make it more school-spirited and have more connection." 
Elementary students got to vote for their favorite gym and snack shack's names by placing stickers on posters with all of the selections. On the other hand, middle and high school students made their choices digitally; they received a Google Form where they were encouraged to come up with names for the locations. After this first round of submissions, all students are now able to cast their final ballots for the best names through polls on our school's Instagram and Facebook pages.
As the selection process winds down this week, stay tuned for future announcements and emails for the last round of voting, which will continue through the week of March 7th.