SOAR Across the School
Students Advocate for Anti-Racism
Amidst the return of lunch clubs, one stands out: SOAR (Students Organizing Against Racism) is DIS' first antiracism club. The extracurricular is intended to help middle and high schoolers become aware of the different forms of racism in the world, not only in the US. SOAR's mission is to build a supportive community within DIS that actively opposes racism. It's sure to make strides for keeping our student body conscientious. 
Junior Betty Lee, president of SOAR, explained the origins of the club: "I founded the club last year when the protests about George Floyd and Black Lives Matter were at a peak. Although I didn't immediately think to make a club about anti-discrimination, I was driven to do something about this issue, since it's not limited to the United States. That was when I emailed teachers to see if we could talk about anti-racism more openly at school. Fortunately, the email was well-received. Inspired by that support, I thought that I could even make a club and make a more lasting impact." 
Ms. Butcher, the faculty advisor of this lunch club, added her input on the club's importance: SOAR is an acronym that is used by many schools across the world. I think it was important to have a student-led anti-racism activist group, and Betty has a lot of background knowledge on the topics discussed in SOAR.
Members don't need to have perfect knowledge on allyship, anti-racism, or the Black Lives Matter movement, as long as they're willing to keep an open mind. After all, club members will be learning the ways to combat both active and indirect discrimination throughout meetings. Eleventh grader Kevin spoke on the importance of being aware of casual racism in daily life: "I joined SOAR because I wanted to see if I am unintentionally racist to other people. I also wanted to see what different types of racism there are so that I could help stop discrimination as much as I can."
 During SOAR meetings, the members emphasize the importance of an open dialogue. Betty lets the members of this club lead activities and host discussions within the club every single week. Constituents talk about the definition of racism with Ms. Butcher, along with ways to fight against racism, spotting discrimination in daily life, and the planning of events intended to educate peers and faculty on anti-racism. There's empowerment in student leadership – through club activities, members realize the power education has against ignorance.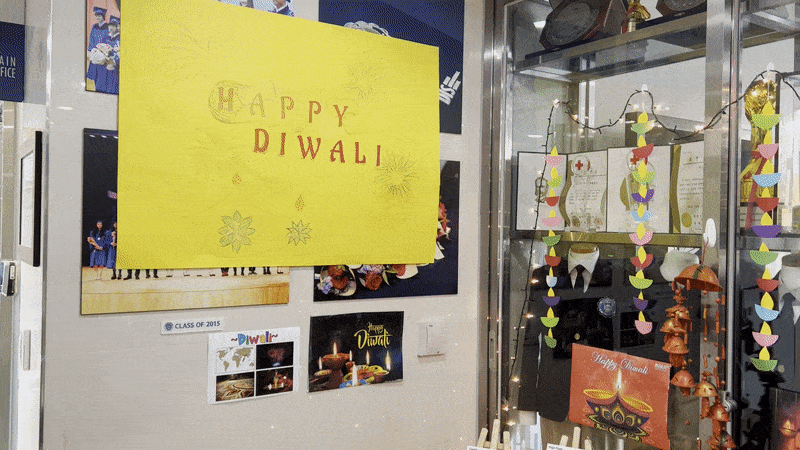 SOAR plans to host celebrations to represent more cultures all around the world. "We are going to be holding a celebration of lights, which is to honor cultures all around the world," Betty adds. SOAR has already made a Diwali table. On the table, there are traditional devices that are used in Diwali like the conch, and finally, the iconic shining lights that are a hallmark of this traditional holiday. SOAR also plans to do these similar events during Hanukkah, Christmas, the Winter Solstice, the Lunar New Year, and so many other celebrations!
While passing through the hallways of the school, I was able to notice the bulletin board of SOAR; the board was filled with masks with markings that read "STOP RACISM." Betty says that these are handmade by the members of SOAR. Though the club activities are by no means an end-all, be-all solution to racism, SOAR is a great first step for equality.