Old and New Mix at Chilseong Night Market
The Best of Both Traditional and Contemporary Korean Culture on Display
Don't spend precious hours killing time on Instagram or TikTok. Instead, get off your screen and take a look around your local market. You'll find a cluster of vendors offering thrilling experiences filled with entertaining performances and delicious snacks. I took my own advice and ventured to Chilseong Market, located about 20 minutes from DIS.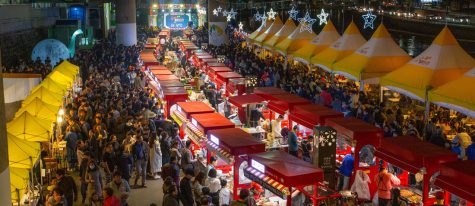 As soon as you step in, you catch a whiff of some splendid, savory food. The poppy music blaring from the speakers captures your attention. The massive crowd took me off guard. I expected a small street with some compact stores. The first sight was more than I dared to hope for. The square buzzed as people roamed the streets enjoying food, perusing arts and crafts, and skimming through racks of clothes, while singers and dancers performed on stage. I experienced sensory overload from start to finish.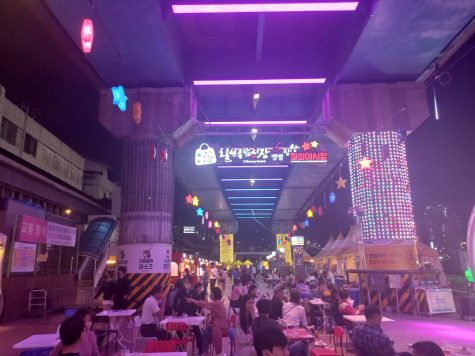 Here are some of the main attractions at Chilseong Market. Hands down, the best part is the wonderful food. The whole block overflows with vendors that sell a variety of delicacies. Just take your pick. From lobster and steak to rice noodles and traditional Korean food, you can find anything that your heart desires. My favorite dish was the phở, Vietnamese rice noodle soup. My steamy hot bowl rivaled the meals I've had at professional Vietnamese restaurants.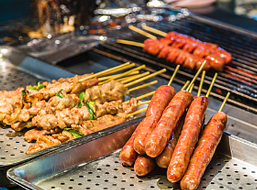 Of course, you can't forget the entertainment. Ajummas draped in hanboks twirled around, ajeossis belted out trot music, and even rappers performed Korean hip hop. They brought life and color to the market with dazzling performances for people to feast their eyes and ears upon. I loved the solo DJ that spun toons while I roamed the alleys. He put a spring in my step when he played "Believer" by Imagine Dragons.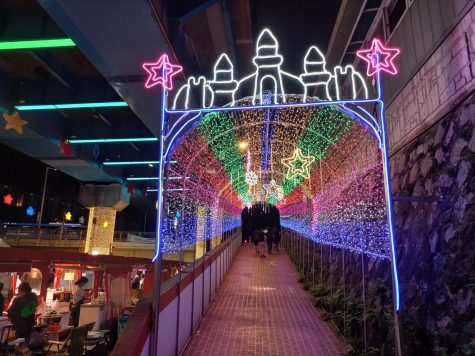 Not only does Chilseong Night Market give off the traditional vibes of an old school Korean gathering, but it captivates the attention of young visitors with trendy nighttime festivities. The delicious treats, breathtaking performances, and the bright, colorful lights are beyond your imagination. Get off your smartphone and get hip to Korean culture at the Chilseong Night Market.