KISAC Invites Jets to Tournament in Busan
The Middle School Girls Futsal Team Finishes First in the B Division
The middle school girls traveled to the International School of Busan to compete at the KISAC (Korea International Schools Activities Conference) tournament last weekend. This was the first invitation sent to DIS for a KISAC soccer tournament. The girls played in nine matches in the B Division, winning eight, tying one, and they suffered no losses.
KISAC is an organization that brings schools from throughout the country to compete with each other, similar to our smaller, local SKAC conference. International schools from Jeju flew to Busan for this tournament. Mr. Jolly said, "I think the organization of KISAC is interesting. They have difficulties sometimes making up enough teams – because they have to travel longer distances because a majority of the teams are in either Busan or Jeju. So, sometimes they don't have enough teams to make up a quality tournament. So, last week we were invited to join that tournament to make up the number of teams for middle school girls."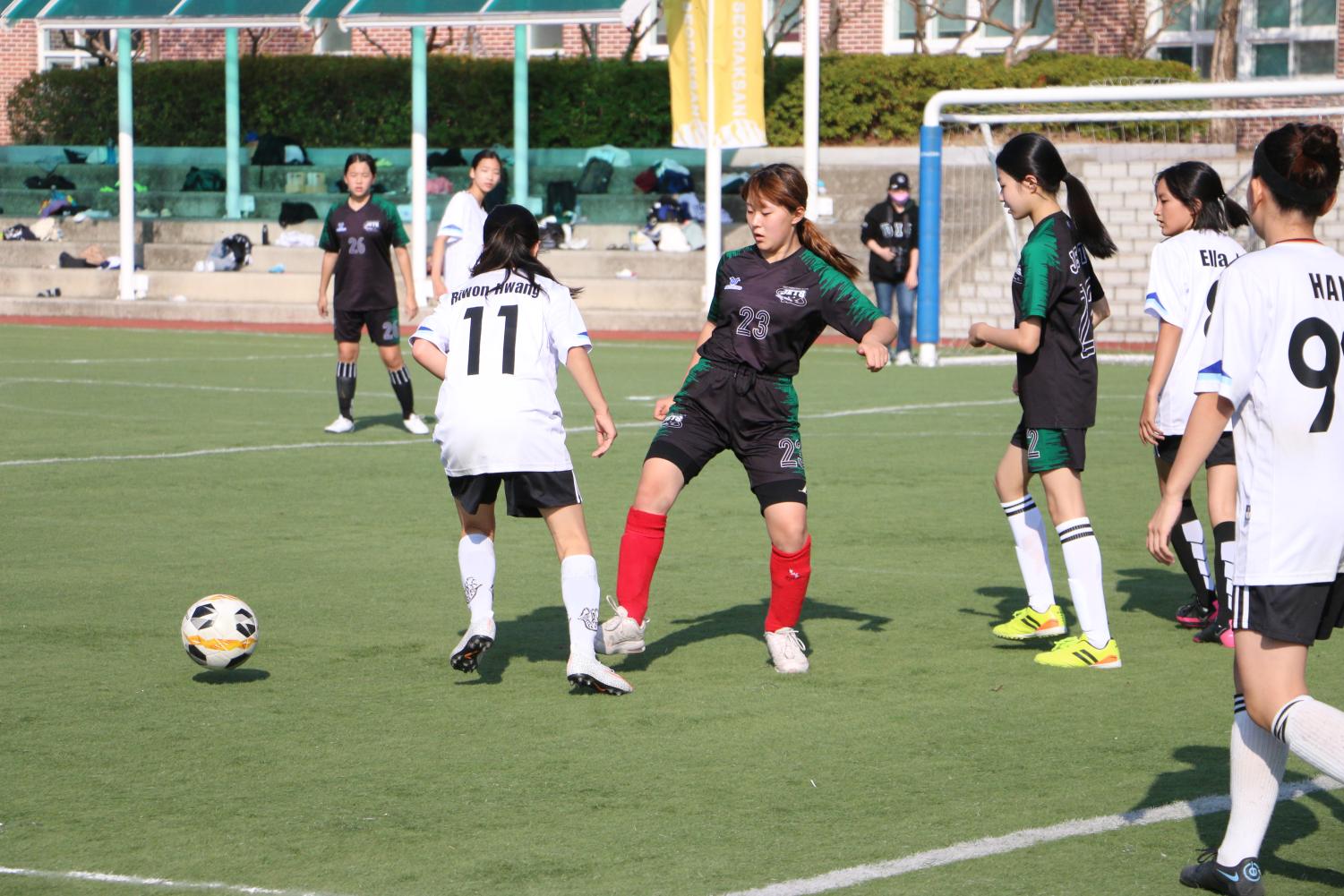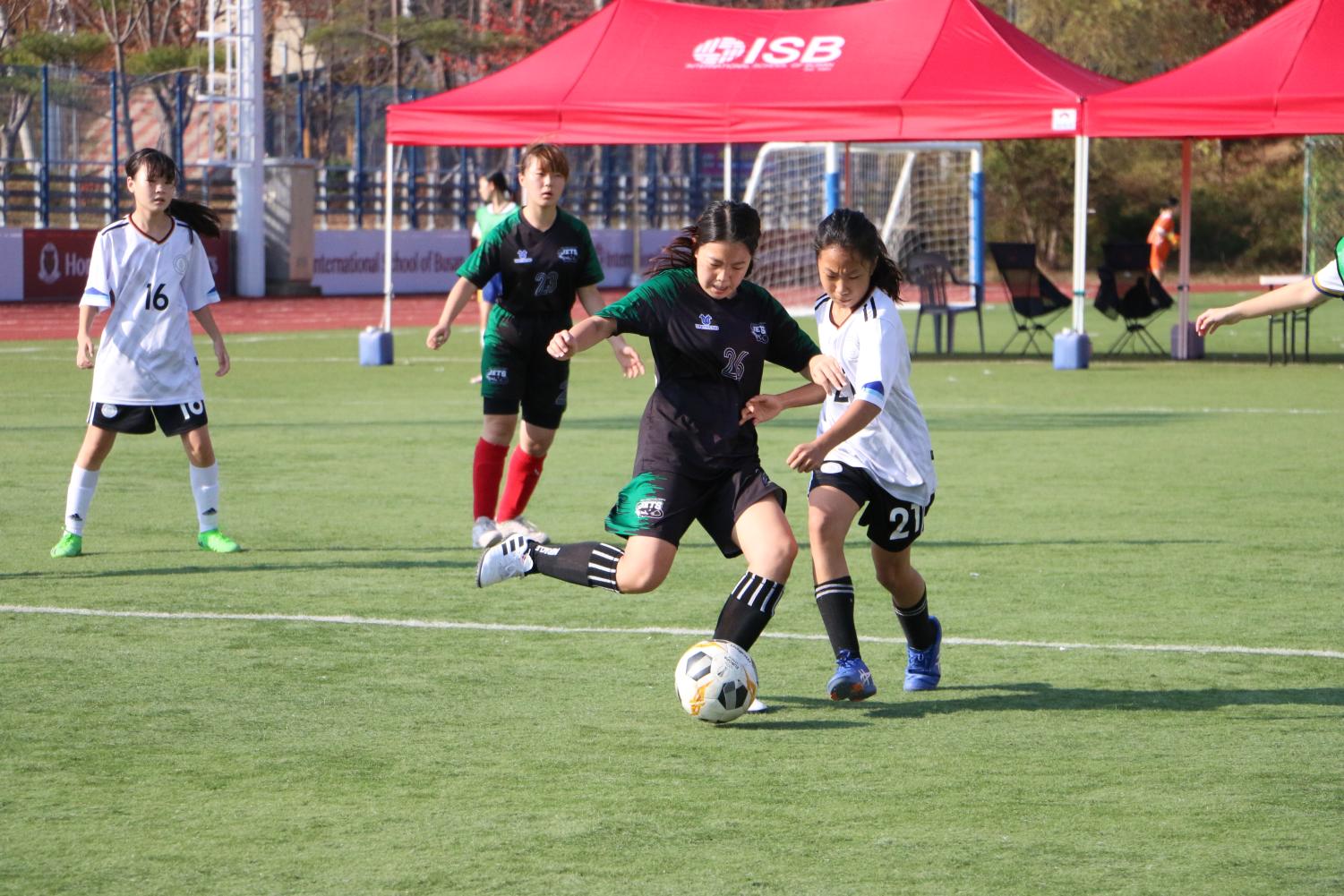 Contrary to expectations, the girls played better than other schools hoped. Mr. Jolly said, "The girls took the advice and guidance from the last few weeks that we've been practicing, and positionally, they played really well, scored a lot of goals, and I think over the two days they scored, like, over thirty goals and only had two goals against, so it was a really good tournament. I hope it could be a confidence boost for tomorrow's tournament." Mr. Jolly takes pride in the players' effort and looks forward to the SKAC finals on Saturday, November 19th.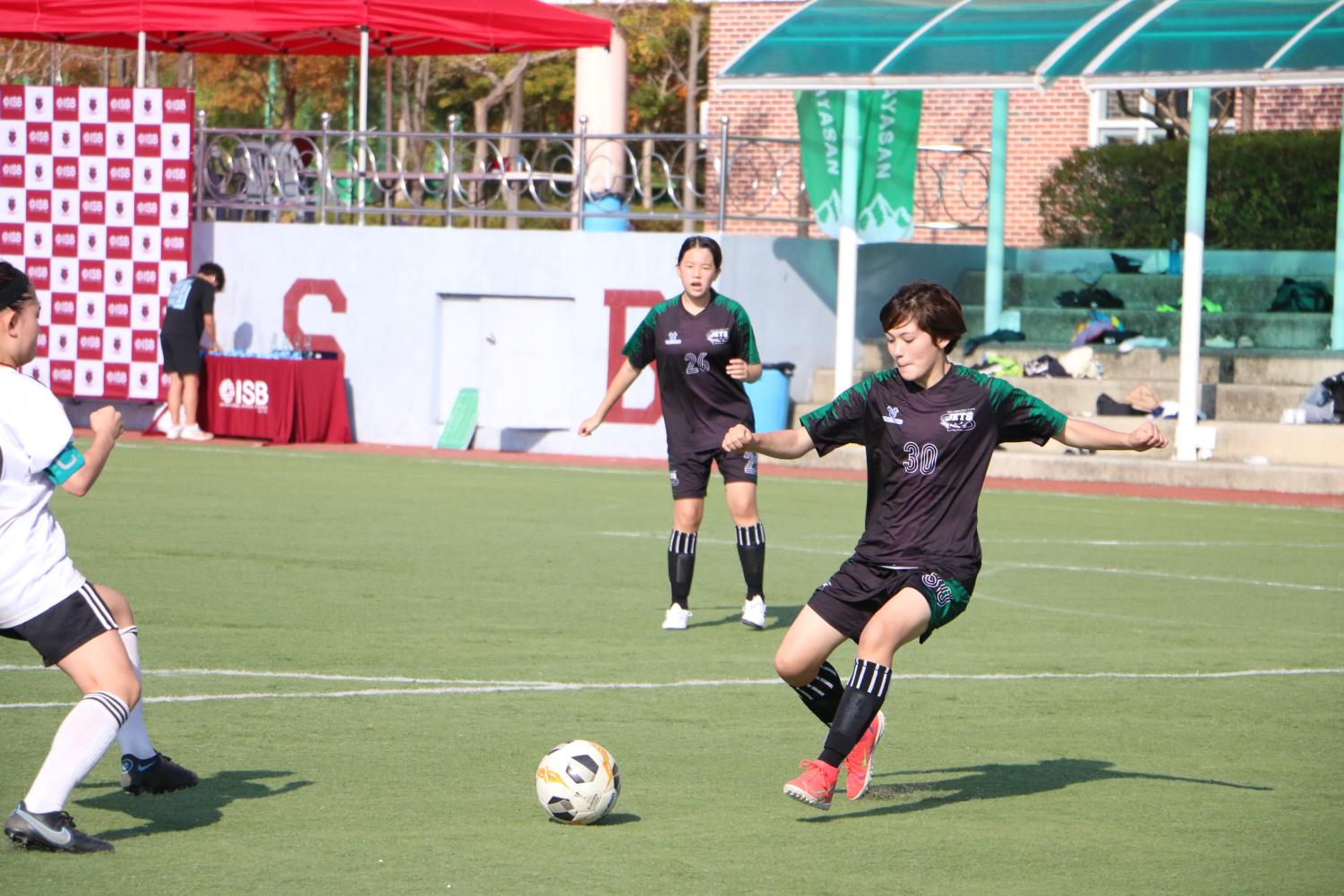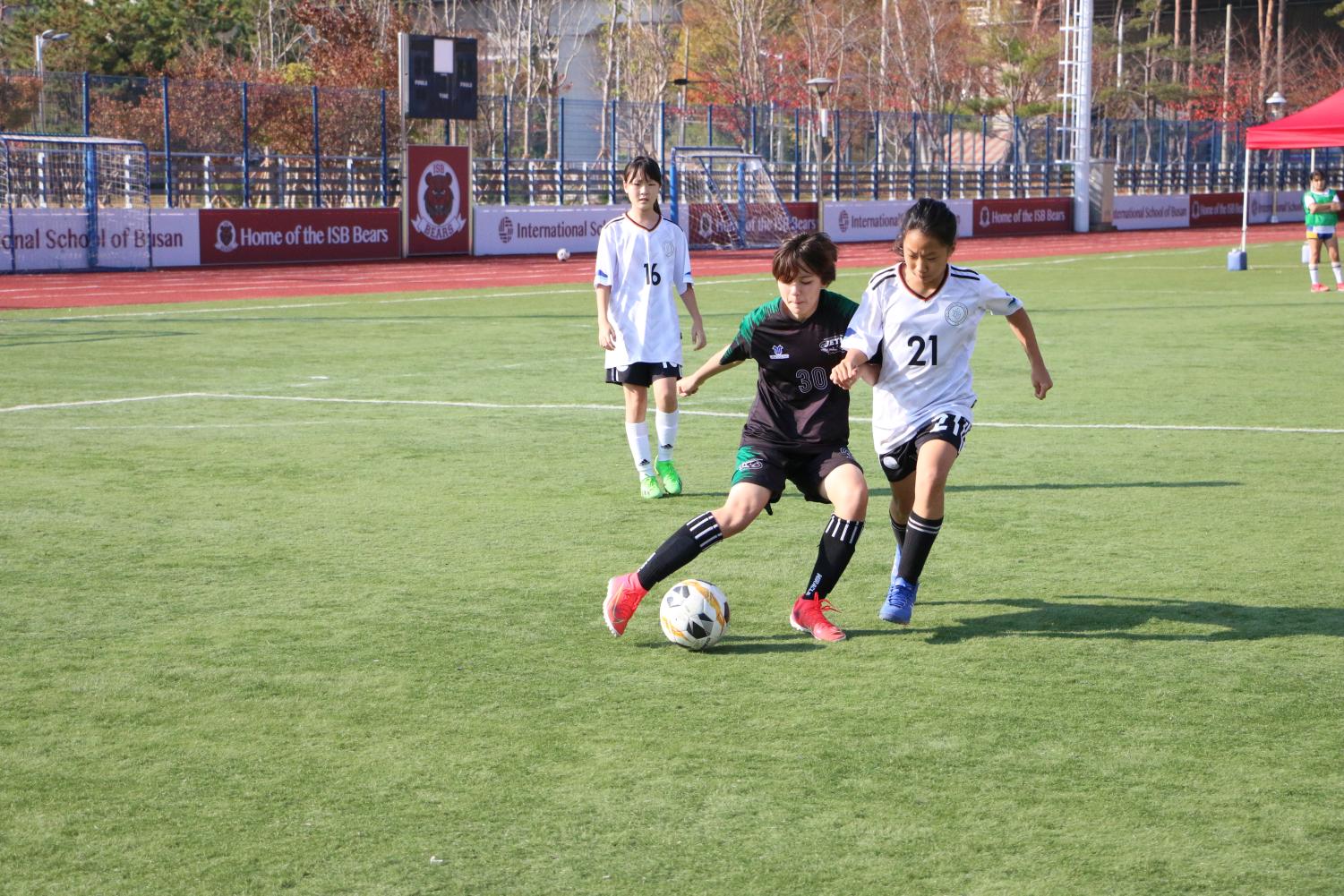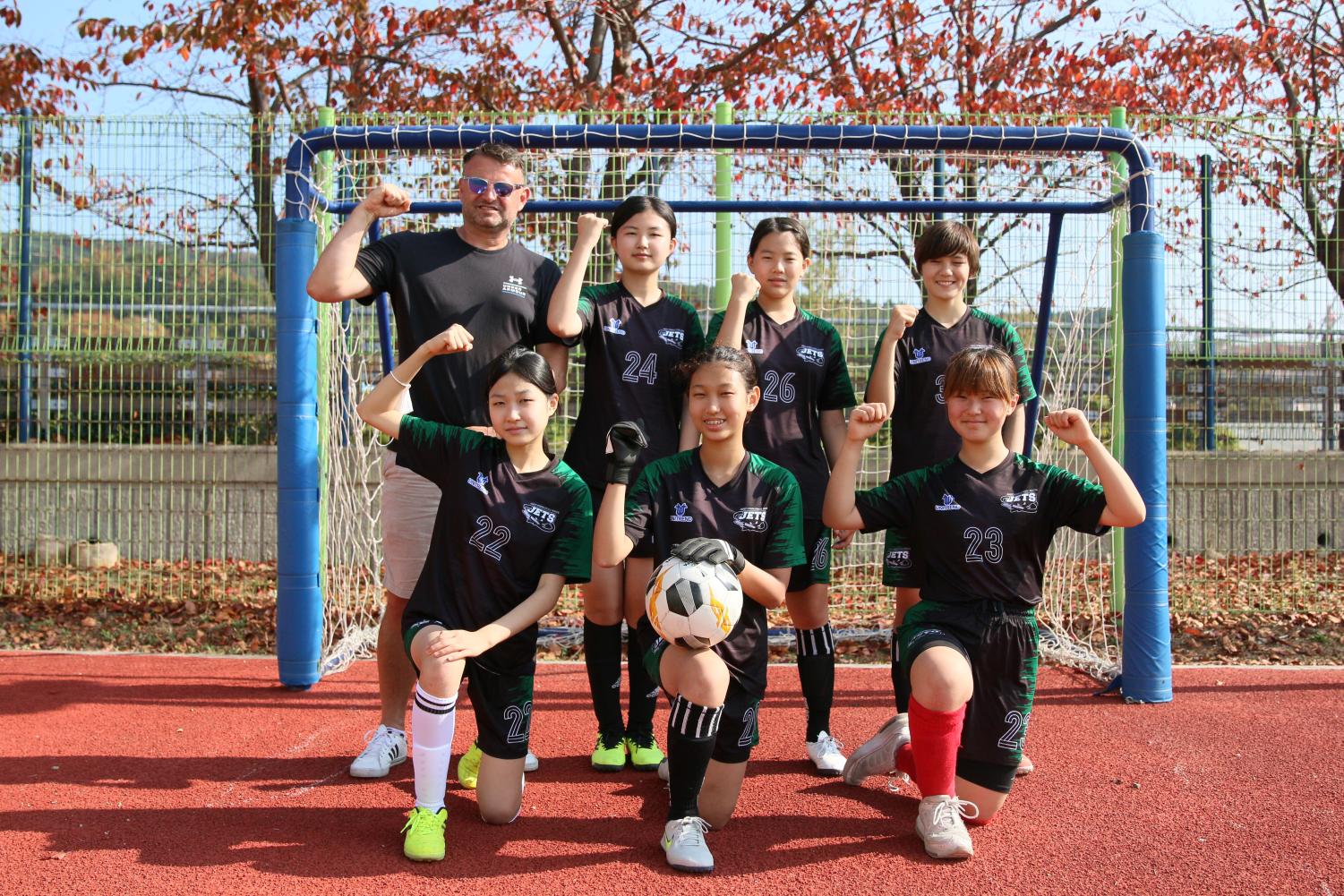 But Mr. Jolly's delight can't compare to the players' emotions. Jayden said, "I feel very happy about the results because we didn't expect to win when we went there, but we did a lot better than we thought we could and we were satisfied about the results." Their efforts paid off – they won a miniature glass trophy to add to the collection.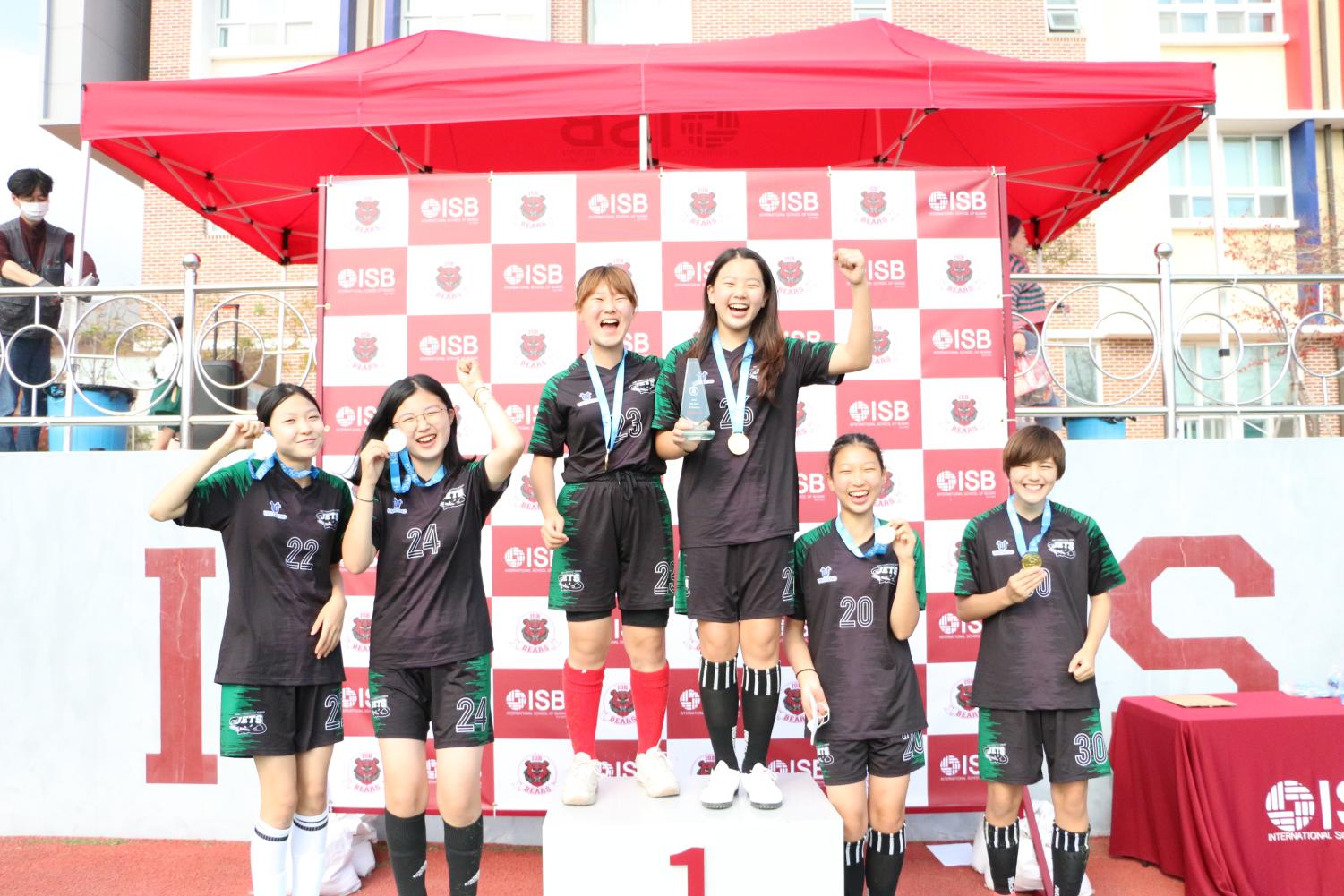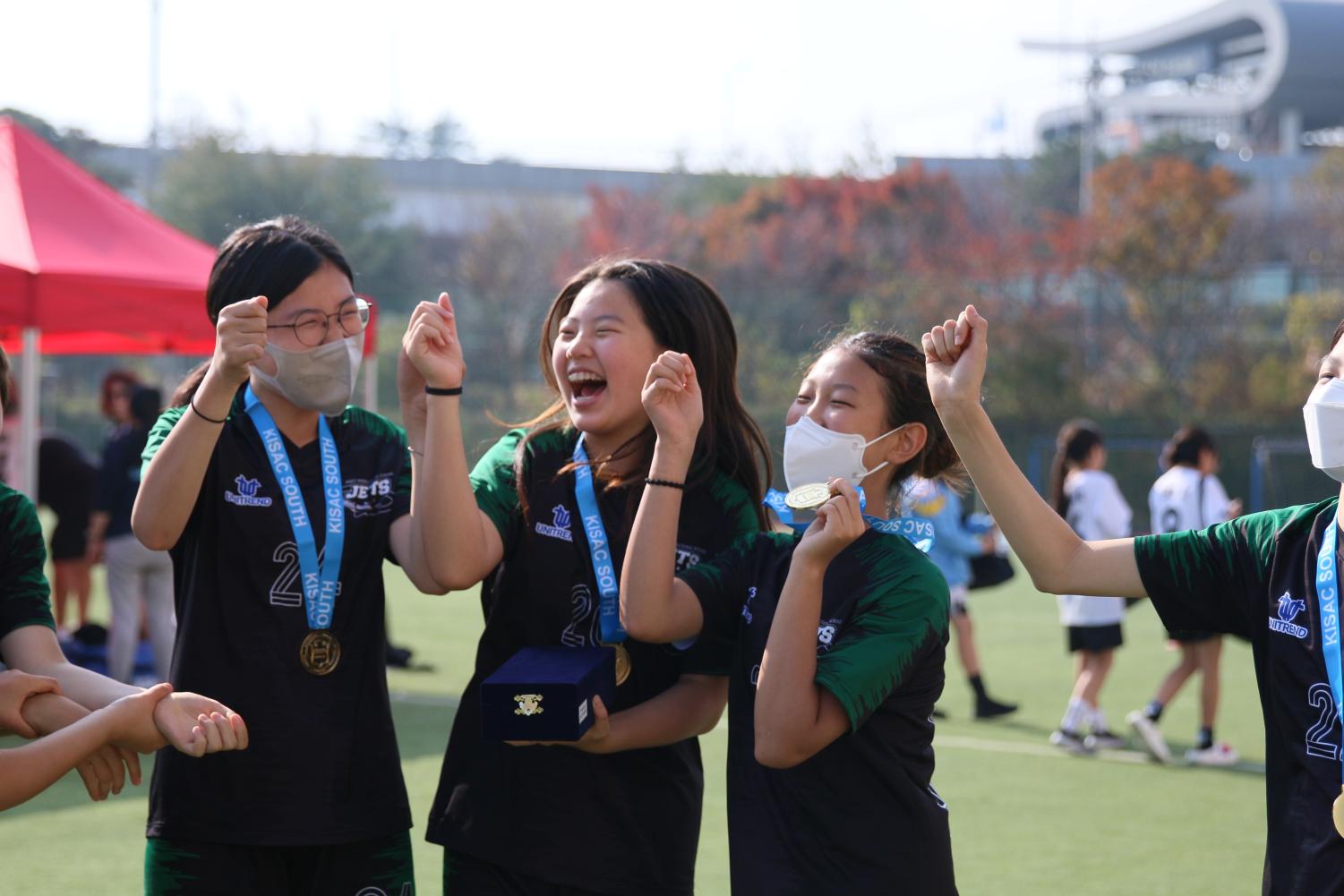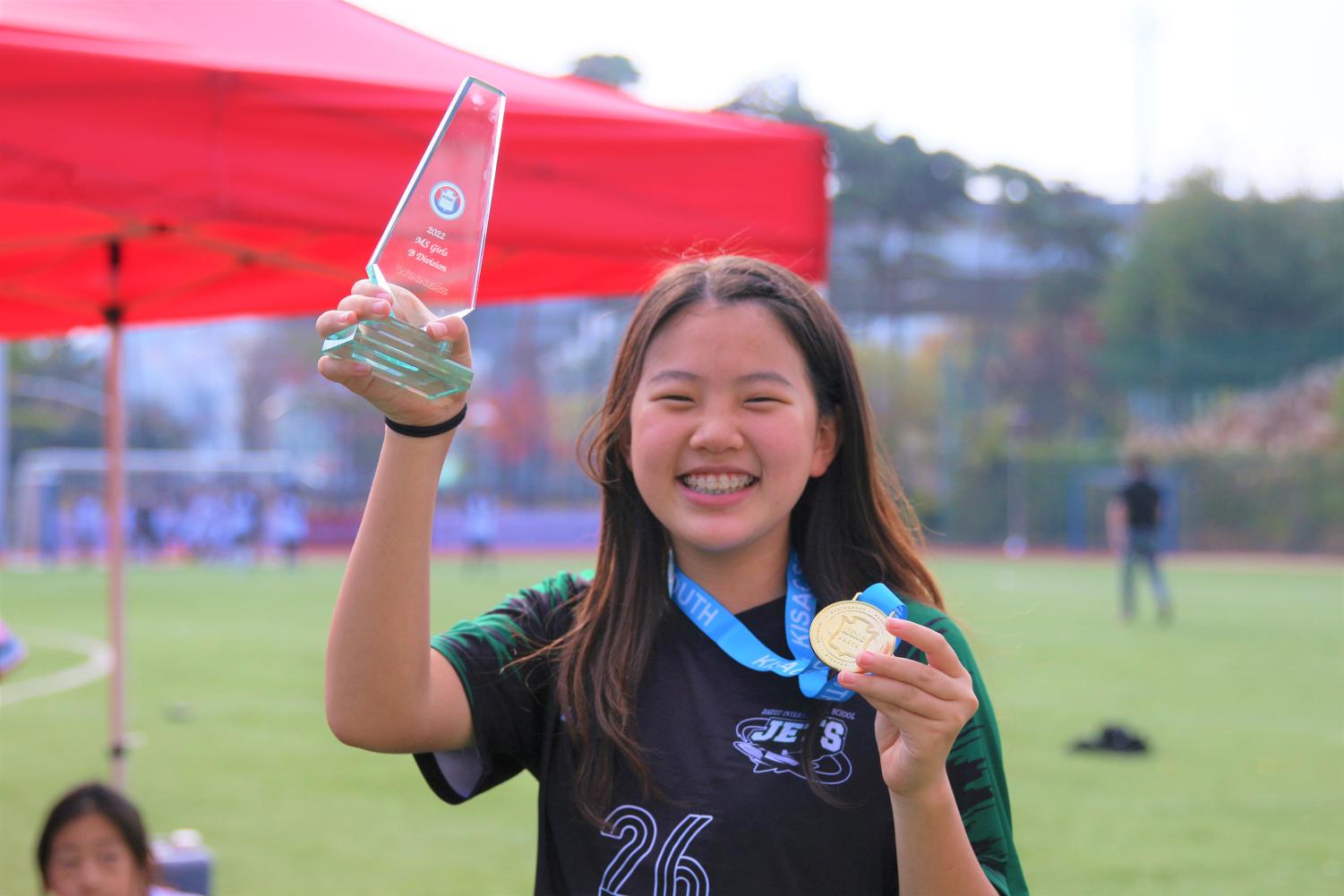 This tourney served as a warmup for the conference finals. "Playing in KISAC could be a huge advantage to winning the SKAC tournament", Mr. Jolly said, "I think getting more games in is an advantage, and maybe not just for the level of winning the tournament, but just getting in more participation and more games against other teams rather than only SKAC teams."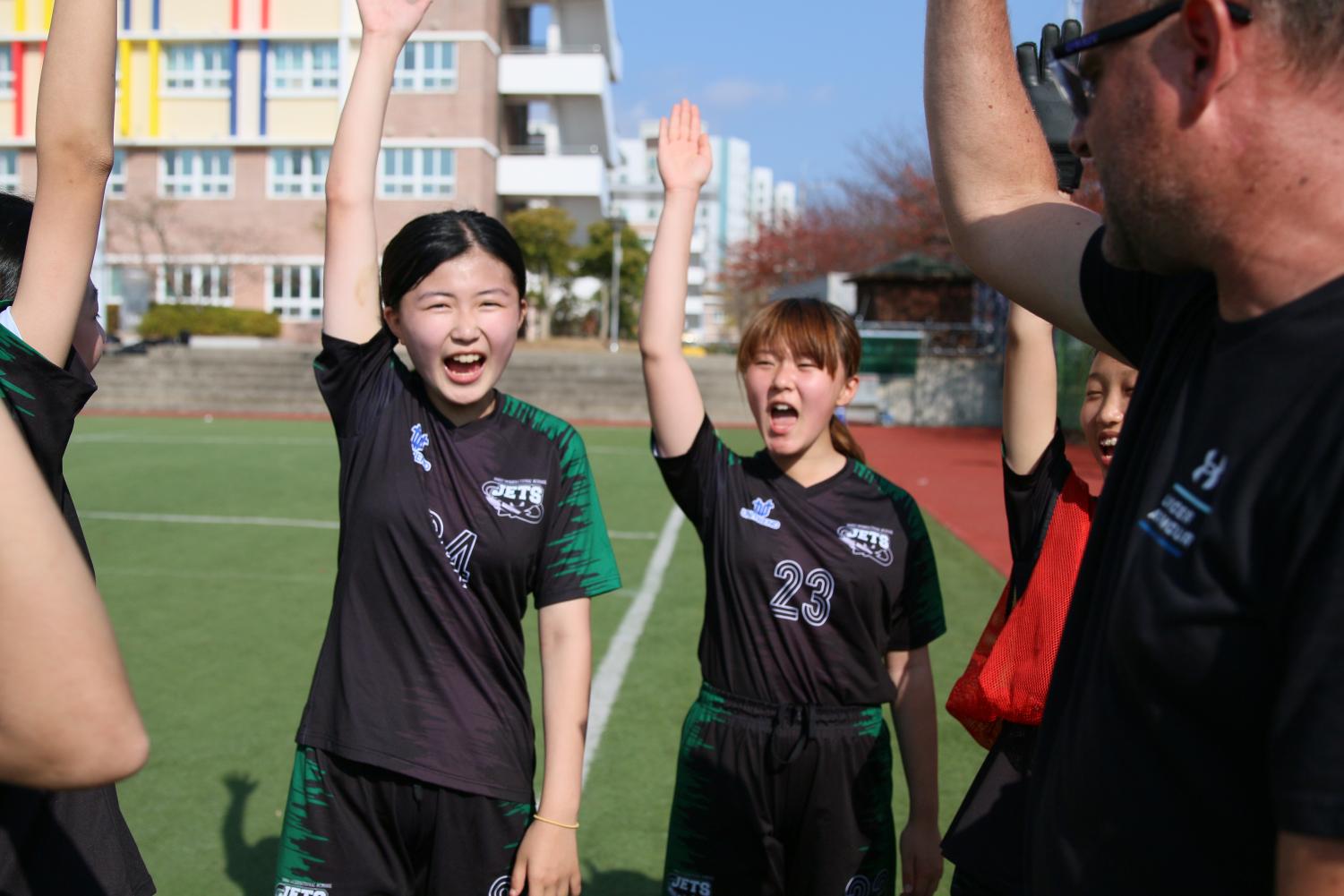 The players performed well and thanked their coach. Jayden said, "I think he was really good at instructing us throughout the game because some of the coaches from other schools would just stand there, but Mr. Jolly was able to tell us where to go when we were confused." 
Overall, the girls ruled the field throughout the two-day tournament. Let's keep this fire burning for the SKAC finals.