Elementary Futsal Teams Bring Trophies Back from Busan
Special Results from an Emotional Tournament
"It feels so good!" screamed Christina after the girls claimed the trophy at the SKAC Elementary Futsal Finals. Though the tournament was competitive, our futsal crews outplayed the other schools that gathered at ISB (International School of Busan), winning most of their games.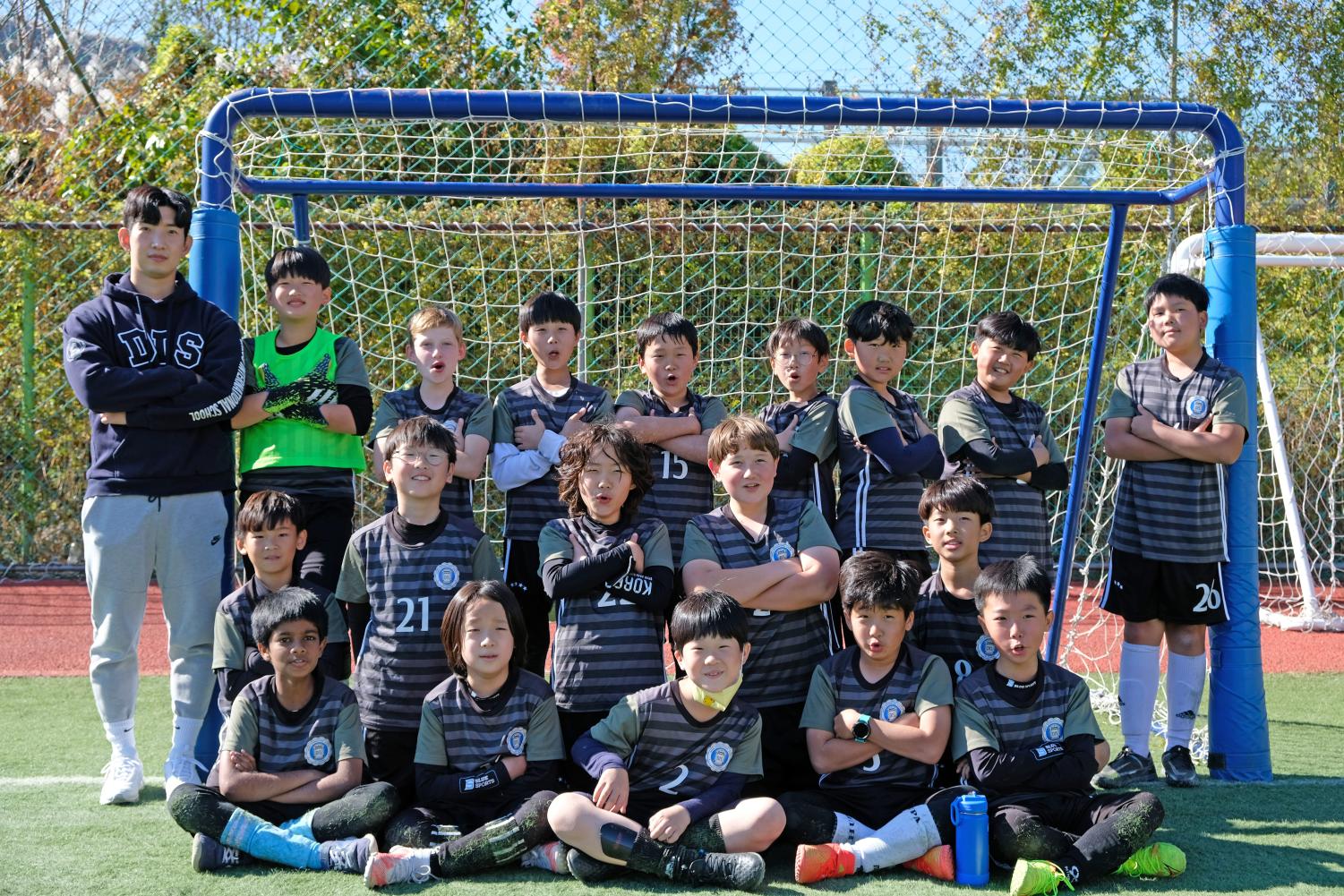 The boys' A team advanced to the finals against ISB. They went neck and neck with the competition, lasting longer than expected. But they ended up a few steps short, with goals scored against them just moments before the final whistle. With the trophy at arm's length, many players got emotional when they fell short, but the B team's results cheered them back up.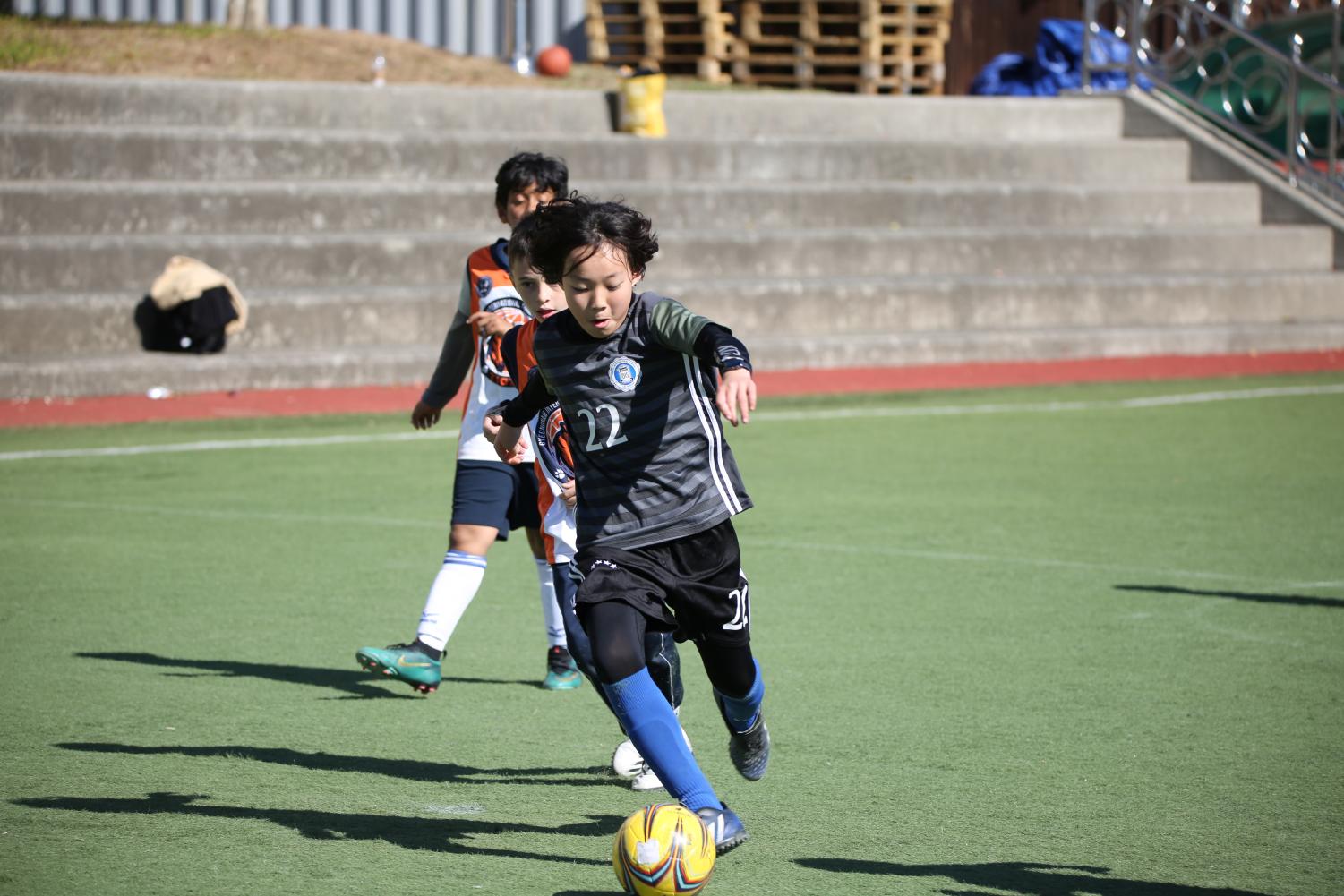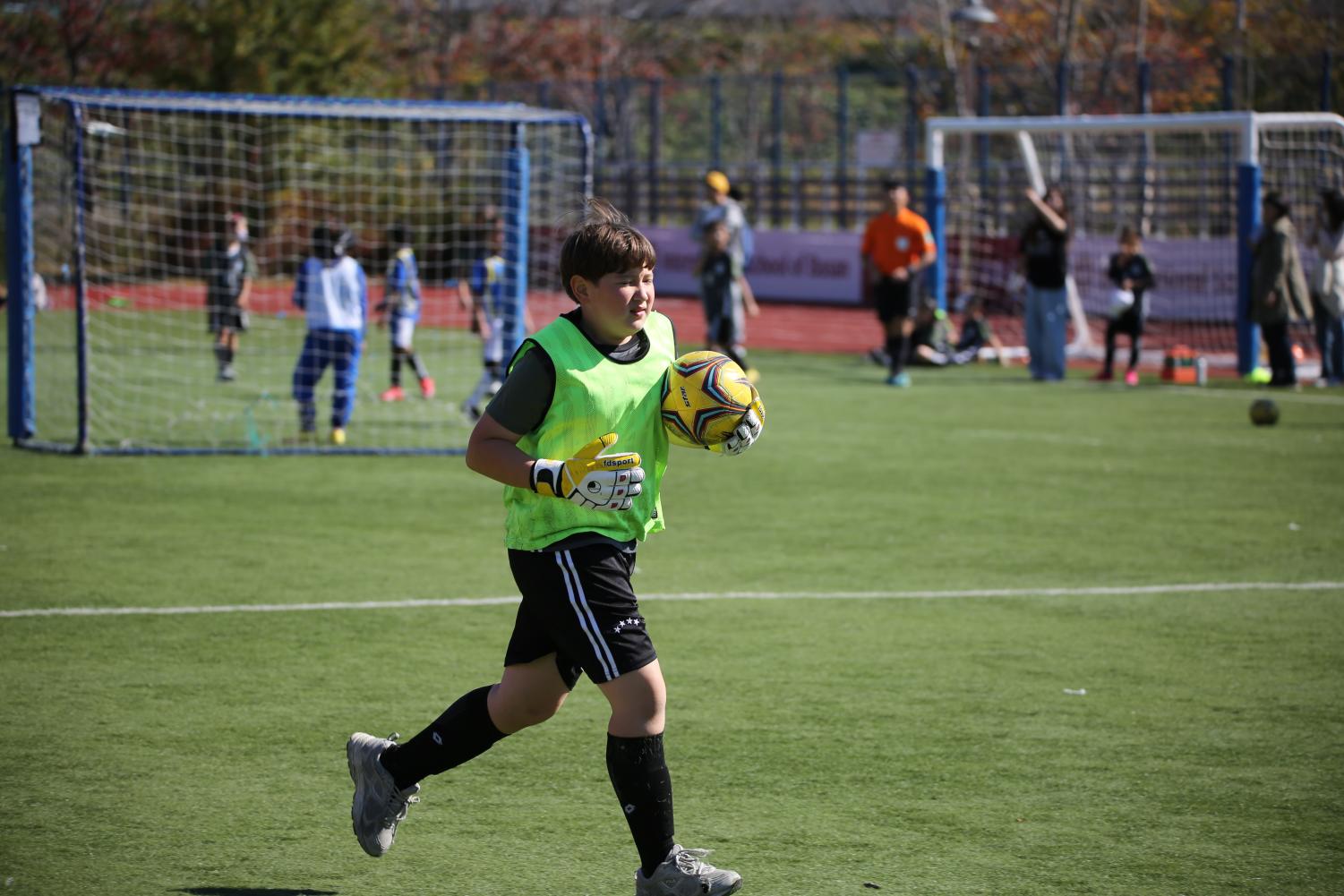 The B team went undefeated. With a young squad, they fought against taller and bigger players. Despite physical challenges, they defeated HIS (Handong International School) at the Junior Varsity finals match. Gio bragged, "I scored four goals, and we were so happy to win all games."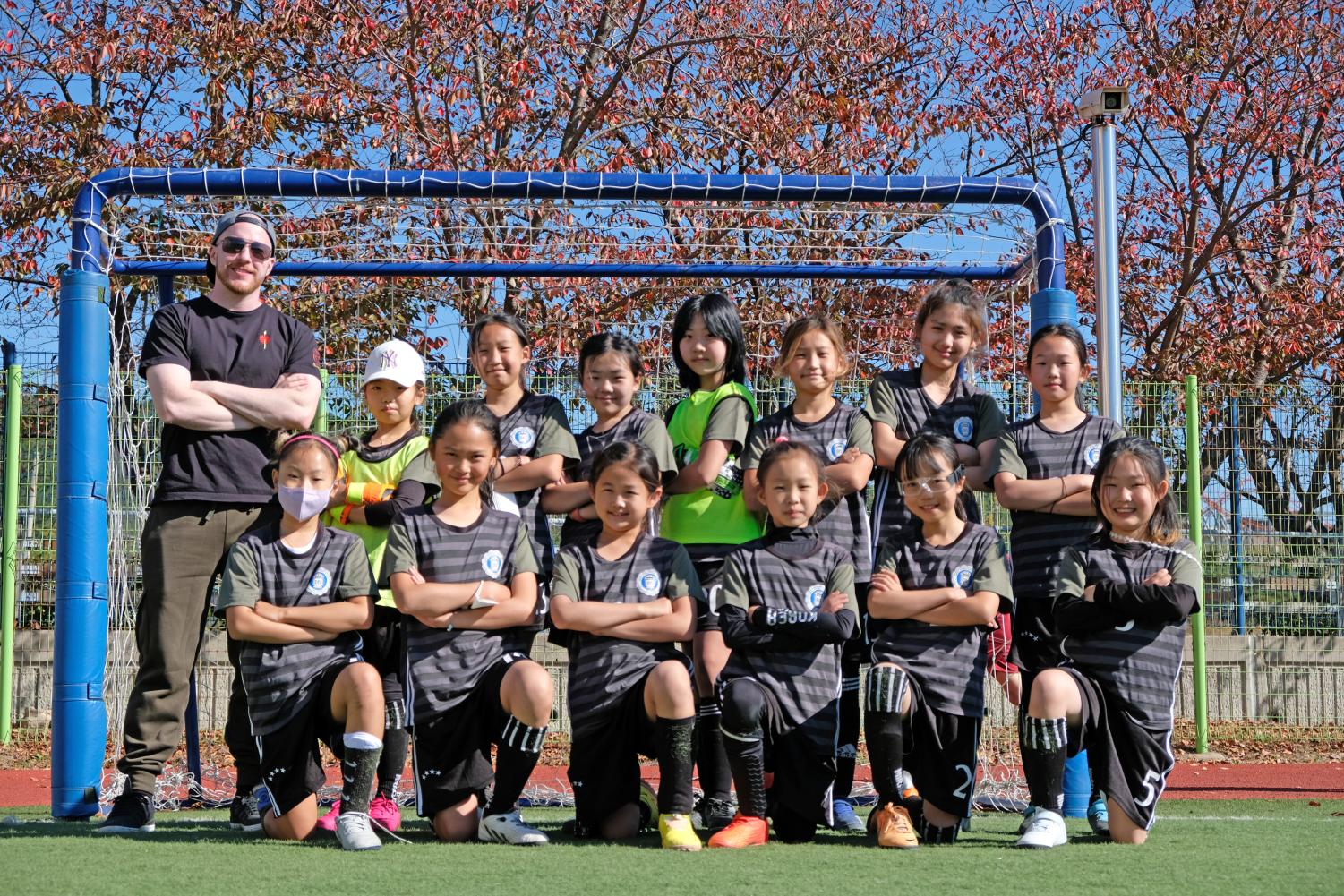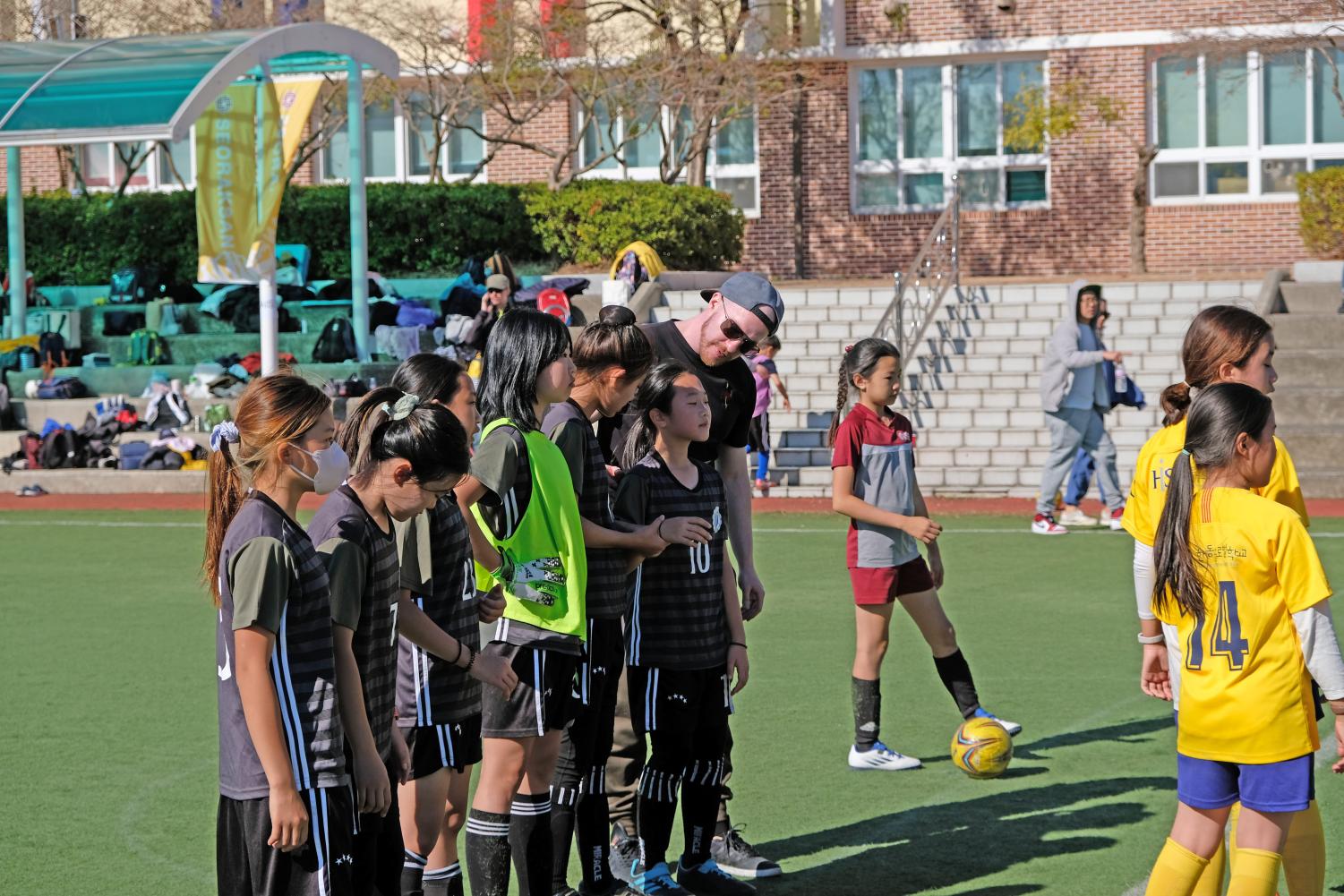 The girls' teams dominated their brackets. The A team secured first place early in the day. Ann said, "It was really aggressive because many students were trying to win. However, I was really happy [that we won] because we didn't expect to win all the games; but we won, so we felt proud of ourselves and each other."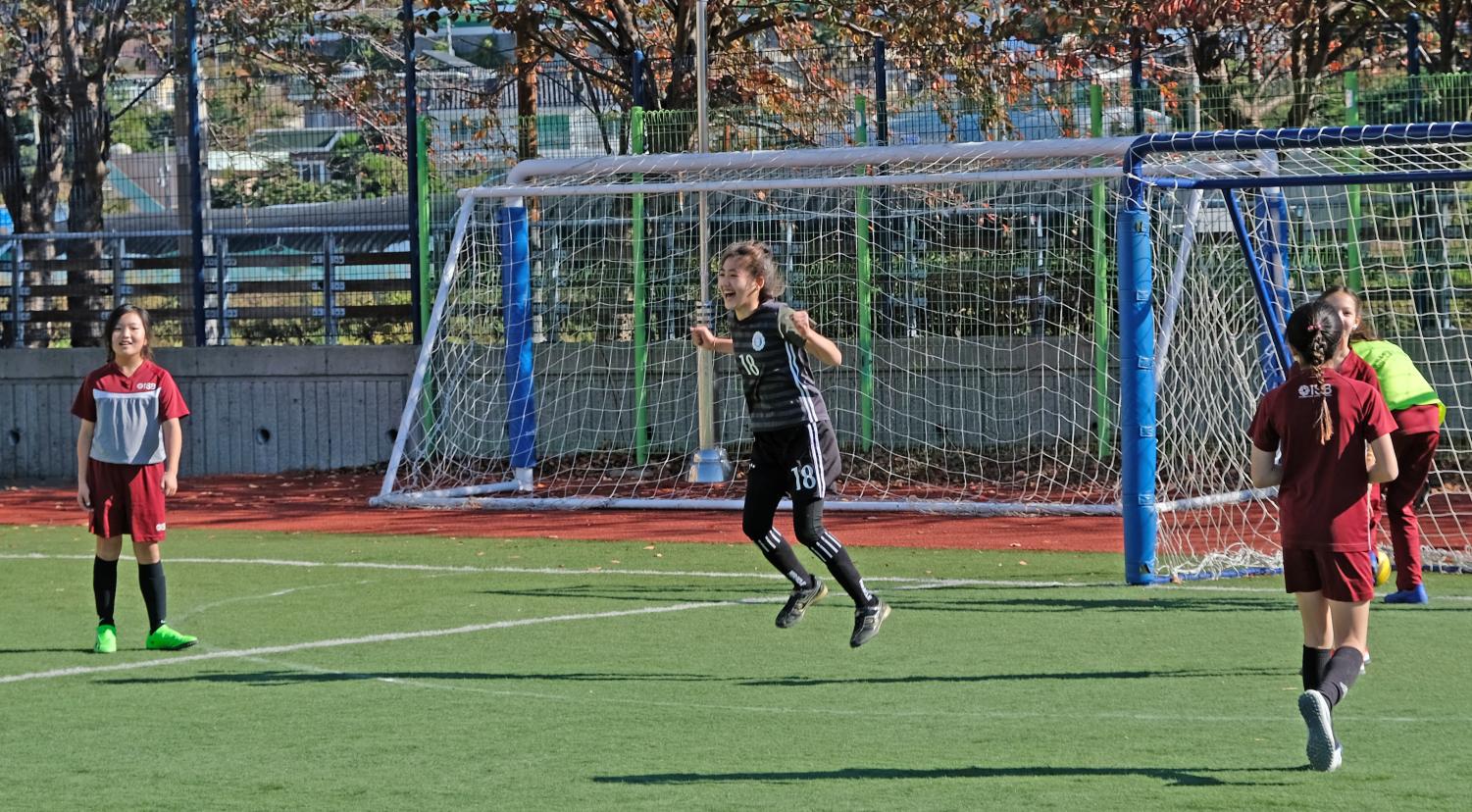 For the girl's B team, it came down to a nail-biter penalty shoot-out against BFS (Busan Foreign School). Tracy's final kick brought them victory (DIS 1 – BFS 0). Christiana reflected, "It was very surprising because we practiced a lot, but we didn't mean to win all the games. We were just there to have fun and play with friends and each other. But we brought home the trophy, so it feels like a special tournament."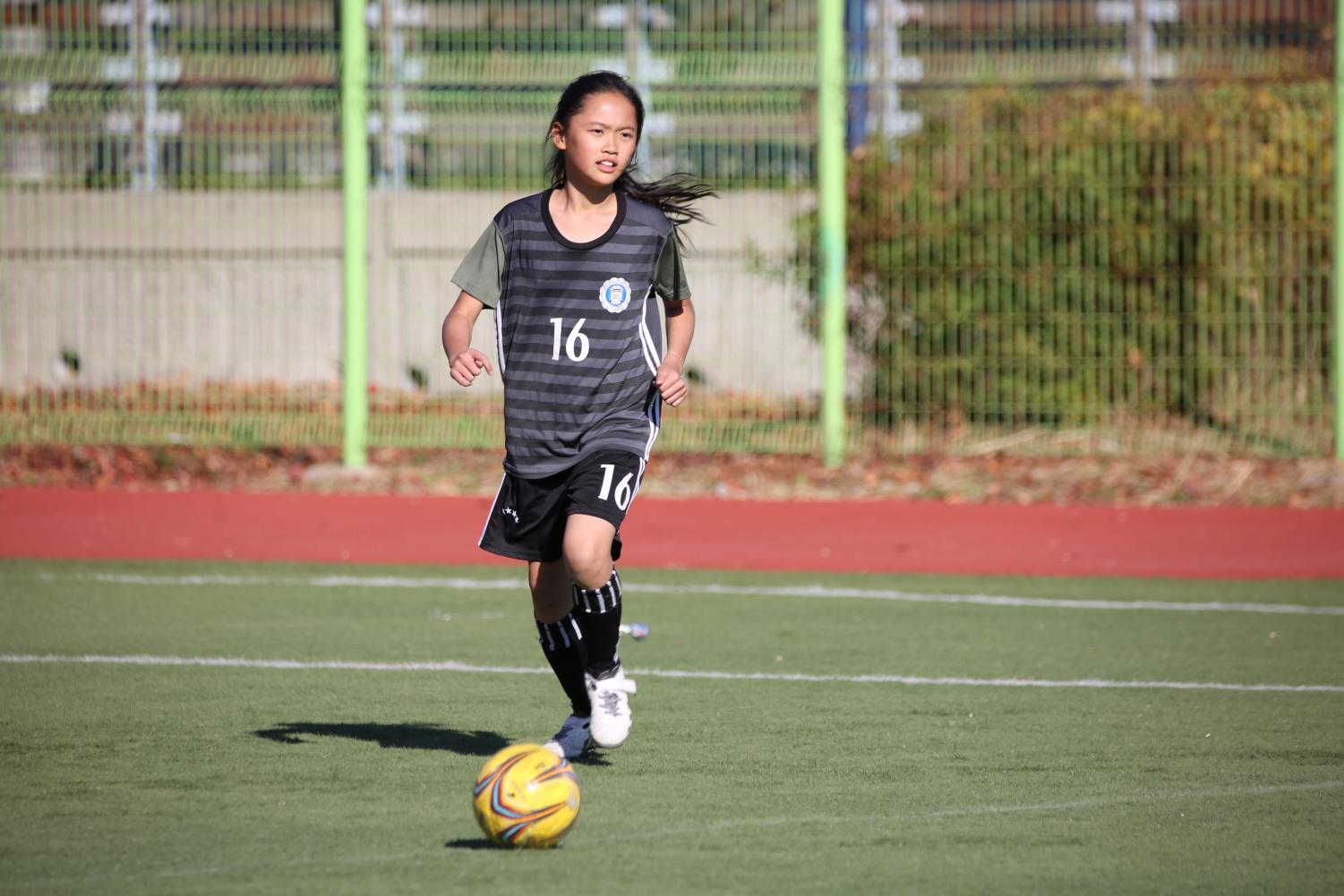 The coaches, Mr. Purdy and Mr. Park, along with student assistant coaches, Lisa and Ricky, were full of joy. Lisa noted, "All of the players played extremely well. We finally brought back a trophy to DIS!"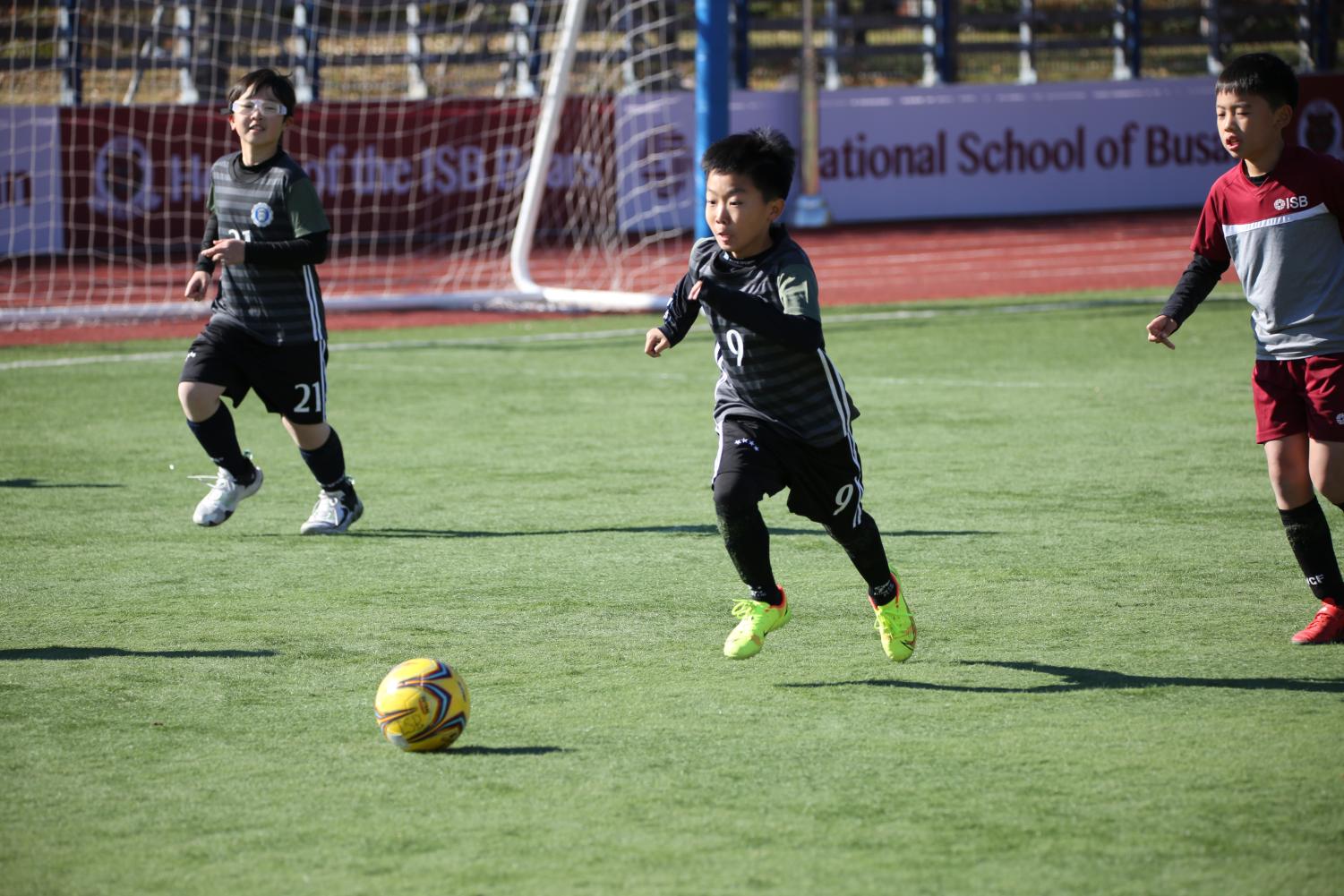 Though the season is over, the memories in the young players' minds will pave their next journeys as junior athletes.
DIS players applaud and cheer as they are announced as the champions. Video by Ricky Jang.