Warm Welcomes for Ms. Ni Thuathail
The Scientist-Turned-Teacher on Traversing the Globe
Some teachers choose their career paths early in life, and get into the profession fresh out of university, while others find their calling later in adulthood. Ms. Ni Thuathail represents the latter; she used to work as a scientist in a laboratory, and now she teaches DIS students to do the same. The Jets Flyover decided to find out more about what inspired the professional switch, and her big move halfway around the globe. 
---
How do you say your name?
In Ireland, there are two languages, Irish and English. My first name is Sile and my last name is Ni Thuathail (Ni-Hoo-Al). 
What kinds of fashion do you like?
I don't follow one particular trend. For me, I don't have an exact [style] I like, but if other people wear nice clothes, then I just follow other's fashion style. Also, I like bright colors like pink, white, and yellow.
Could you tell me about your family?
I don't have any sisters, I have 4 brothers, and one of them is younger than me. They're all still in my hometown. I hope sometimes they visit me in Korea, but because of COVID-19, we can't meet each other.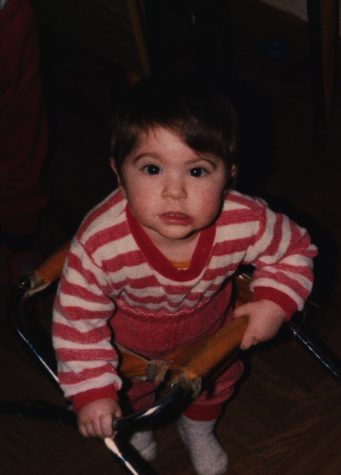 Why did you come to Korea?
I was in Russia for two years, and the Netherlands for 4 years. While I was in the Netherlands, I decided to [move], to live in a kind of expensive country. My acquaintance recommended moving to Korea and getting into [teaching at] an international school. 
Why did you study science?
I was always interested in science – I was getting good grades in science class when I was highschool. I never studied biology in high school, but I had to study it in University, and it really fit me. In my second year, I studied pro biology. I like biology, because there are [so many] particles that we cannot see with our naked eye. I was curious and really interested to see what kinds of particles there were. For example, these days, COVID-19 affects many people's lives and scientists are examining the tiny particles that make up COVID cells.
What do you like most about DIS?
Everyone here is really bright and polite. I was kind of nervous, but everyone was being so nice to me. When I was walking down the stairs, they said hello to me even though I'm not teaching them. 
What's the best and worst thing about being a teacher?
For the best thing, I like to interact with students. I like engaging students every day and every day is different. All the[other] jobs or careers, they know what they are going to do each day but teaching is different. I have [different] plans every day and I get different answers or reactions from my students. I think that is the best moment for me when I teach. I like to see students succeed and improve. Worst thing, sometimes teaching is demanding a lot of work to do. Also, I hate to grade students.
What motivated you to become a teacher?
What motivated me was when I was in middle and high school, I got some support from my teachers… So I thought being a teacher was a really cool job, and I felt that they cared for us students. Also, I felt young people need that because in society, [they] receive huge pressure to succeed. So I wanted to support them in the future.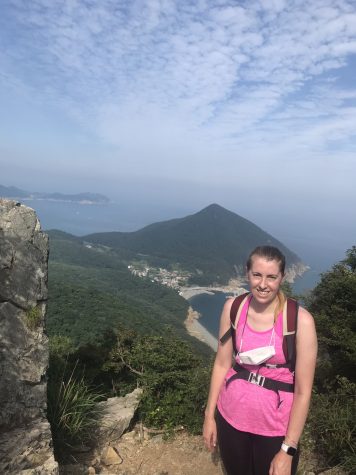 How do you remember your students' names?
Not very well. I still make mistakes. I think when someone tells their name, I try to relate [them] to famous people. I need more practice to remember students' names.
Do you have a favorite Korean food? If so, which one and why?
I really like Tteokbokki and Bibimbap, which are traditional foods in Korea. I'm not good at eating spicy food but Tteokbokki was not that spicy to me. 
What is your dream vacation?
I wanna go anywhere in Spain. I really like Spanish food and everything is beautiful [there]. I like Pincho, which is a Spanish food. It's like sausage, you can also eat it as a dessert.
What's a typical Saturday night like for you?
Watching Netflix and eating chocolate. I like to watch K-Dramas. My favorite drama is 슬기로운 의사생활 (Hospital Playlist), which is a story about the friendship of a couple Korean doctors. It helps me relax on weekends. 
What is one of your hidden talents?
I like to sing. I think I'm pretty good, but I don't know what other people think about it! 
---
Go raibh maith agat, Ms. Ni Thuathail (that was thank you in Gaelic). She brings the expertise of a scientist who was once in the field, and a brand new perspective to the teaching department. Welcome to DIS.