Around the Globe With Leanne
Welcoming the Well-Traveled Girl to DIS
New year, new people: Leanne joins the 8th grade as the newest Jet on campus. In the age of masked faces, she brings a fresh perspective to the world stemming from her diverse history. To find out more about this brand-new student, I sat down with Leanne and interviewed her on subjects including her past life, why she came here, and more.
---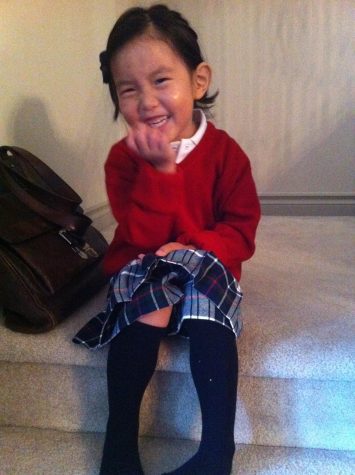 Could you tell me about your family? 
I live with my mom, dad, and a cat. We lived in Canada and Dubai [before]. Not only Canada and Dubai, [though,] we moved a lot before I came here. 
Why did you come to DIS? 
As I mentioned before, I was attending an international school in Dubai. After I came to Korea, I decided to attend an international school because the education would be a better fit for me. 
How were you feeling before your first day of school? 
I was fine, because I moved a lot before and this is probably my 7th or 8th time like moving to a new school. So I'm kind of used to this sensation. 
Explain the challenges of being a new student while wearing a mask. 
When I am in class, it's really hard to project my voice clearly. Also, people can't see my face well. There are a lot of problems when I introduce myself to classmates with a mask on.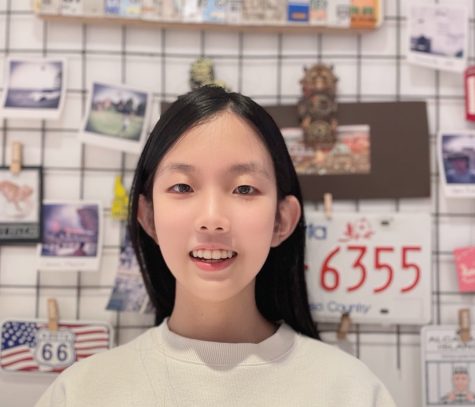 What is your favorite hobby? 
I really like to read fantasy books, and I also chat with my friends a lot. My favorite book is Becoming by Michelle Obama. I found it really inspirational, and it kind of helped me figure out what I wanted to do after I grew up.
What is your biggest dream or goal in your life? 
I grew up in many foreign countries, and I really enjoyed those experiences. I think it shaped how I am as a person. So I'd like to continue with that life and work internationally. 
What are three awesome things about yourself?
 I grew up in Canada, Dubai, and Korea. I have lived with a cat for 4 years, and people say the cat is really cute. And it's really exciting to be at DIS.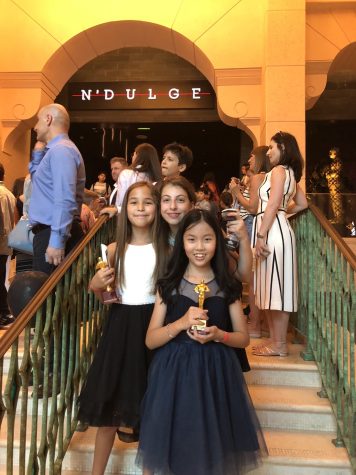 If you could change one thing in your life, what would it be? 
If I don't smile, then I look almost scary or mad. I'd like to practice how to smile well even though I wear a mask.
What is your MBTI? Do you agree with it? 
My MBTI is ESTJ, and I agree with its description.
Tell us about the most terrifying experiences you've had.
I've never had terrifying experiences before, but [what I did] would be terrifying to a lot of people. So one of them is that I went rock climbing when I went to Oman. I climbed an actual mountain and it was really exciting to me. The mountain was not that tall, but it was a good experience for me.
What is your ideal summer vacation place? 
My summer vacation idea is just [going to] a waterpark. Also, I would like to watch movies ,study, and have fun with my friends. 
What is your favorite season? Why? 
I guess my favorite season is summer. [Since] I lived in Dubai, I am really used to hot weather and there's a lot of cold foods that are delicious. I hate spring because I have an allergy to flowers and pollen. 
What is your first reaction when you see snow?
I just say "Oh, it's good!" because in Daegu, it doesn't really snow a lot, and it never snows in Dubai as well. The last time I saw actual, fluffy snow was in Canada almost 10 years ago.
If you were to write a book, what would it be about? 
I think that in general, my life is pretty wild because I moved a lot, and I met a lot of people. So it would be good to write a fiction and nonfiction book about myself. 
---
It's always great to have new faces around campus, brightening up the school. We're happy to see someone with such a unique background join our community. Hopefully, your love for books and global lifestyle will lead you to having a more determined, intellectual, and successful mindset here. Welcome to DIS, Leanne.