Tennis Club Aces It
ASA Serves Up Fun for Players of All Levels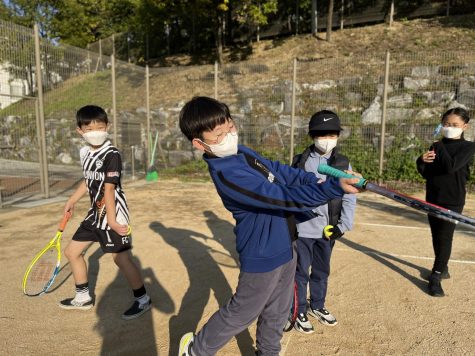 A blur of neon yellow whizzes across the court as students run and jump to hit the ball. Elementary schoolers attend Tennis Club every Tuesday, while middle and high school students attend on Thursdays. Members meet up on the court behind campus, where they go on to learn the basics, which include racket pose motions (like frontward and backward) and methods for serving. 
Before the ASA starts, Mr. Jolly hands out basic equipment for everyone. Then, students learn the important rules of this sport and they try to balance the ball on their rackets by bouncing it up or down. All of the members get active!
To learn what it takes to win, everyone practices how to hold and swing the racket in the ideal form. Regardless of the diverse levels of expertise within the team, everyone in the ASA loves learning new skills. Once complete mastery is demonstrated, the tennis club gets to play games, participate in cool tennis-related activities, and practice further with more drills.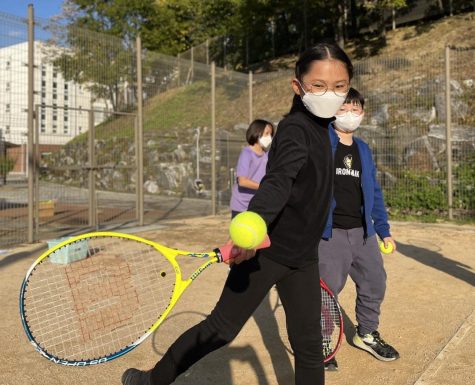 Students also pick up on the sport of kings' history – for example, Mr. Jolly taught constituents that tennis originated in France, which is why the scoring system incorporates some words from the language into its vocabulary. An example would be the French word "deuce," which signals that the score has hit 40-40. 
Eighth-grader Apple added her input on the ASA's benefits: "I think it's great to have a chance to play outside and we're all here to have fun. So… it is good to have fellow students to play with."  
As students revel in practicing and learning the sport, the more Mr. Jolly enjoys teaching them. All in all, we hope to see more rackets swinging at our very own Tennis Club.