Jets Rise to the Occasion, Barely Miss the Target
High School Volleyball Players End The Season in Busan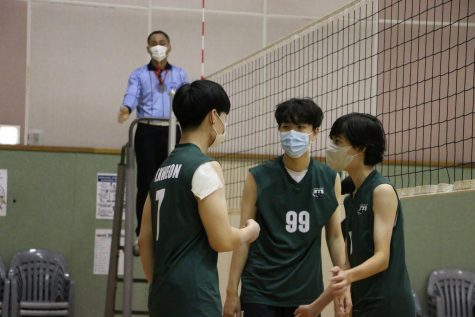 The high school volleyball finals were hosted last Saturday in Busan, with the boys' tournament at ISB and the girls' at BFS. With the tournament running for almost 10 hours, it was a long day for everyone. Both the boys and girls had a solid performance at the start of the tournament, taking many victories along the way. 
Both the boys' varsity and junior varsity teams made it to the semi-finals, where they faced HIS and BFS in nail-biting tiebreaker games. Unfortunately, the Jets weren't able to take home the victory, although they took the opposition to their limits.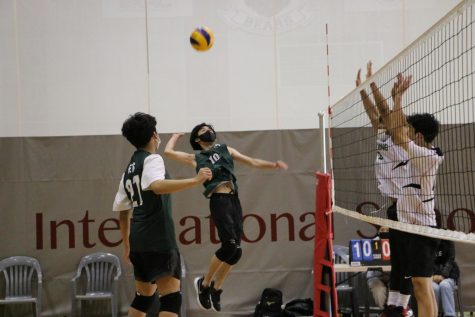 The girls' varsity team comfortably made it to the finals against ISB, where they played two high-stake games before the final game. DIS came close, but they weren't able to take the trophy home, placing 2nd overall in the tournament. 
Sophie from 9th grade on the varsity team commented on the tournament, "It was really fun… it was a good experience to play with other schools, I mean we didn't go to SKAC for what, like 2 years? I think everybody played really well, and it was just a good experience overall."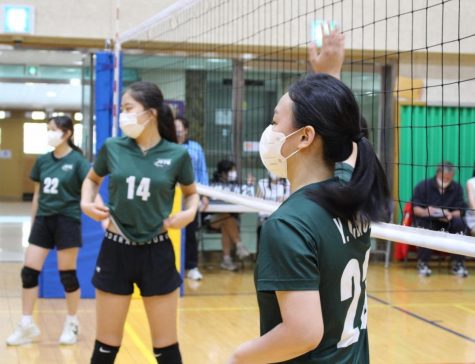 Sophie talked about the atmosphere at the tournament and reflected on her preparedness: "We didn't really talk to the other schools but that's fine, and I think it was fun to get closer to teammates, as we played together and we also learned how we could improve, because playing the actual game is different than actually just practicing with our team only, so, when we played against other teams we found new ways to improve."
Sophie remarked, "I think it [our performance] was really good, just in the last game we just, I don't know, maybe the pressure got to us, but I think we did a really good job, there were a lot of teams there, and I think we were a really good team."
Harry from grade 11 shared his thoughts on the tournament: "We improved a lot by practicing hard with Mr. Bergan throughout the season, and we practiced 3 days a week, even on Saturdays. We really wanted to win but I think it was still a really good performance even though we didn't win. To compare with 2 years ago, I played in Jeju at the KISAC tournament and we definitely improved a lot since then."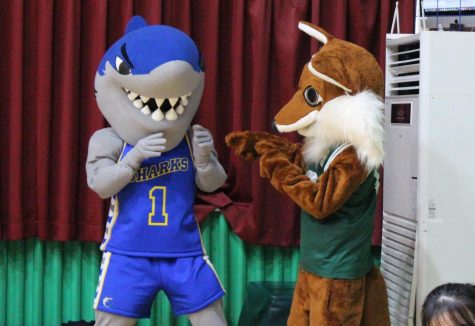 Although they didn't get to take home a trophy this year, both divisions showed outstanding performances: the girls placed 2nd, and the boys placed 3rd and 4th. The DIS sports fall season started strong overall, and we look forward to high school basketball this winter.