Middle School Futsalers Usher in the Return of SKAC Sports
Boys' Finals Come Down to the Wire in Overtime
It was a nail biter in Busan on Saturday, November 13th. When it came down to the boys' finals between DIS and ISB, the crowd was on the edge of their seats. As day turned into night, everyone merged to watch the last 2 teams duke it out for the SKAC championship. The countless hours spent practicing drills, running laps, stretching and conditioning – all of it came down to this moment.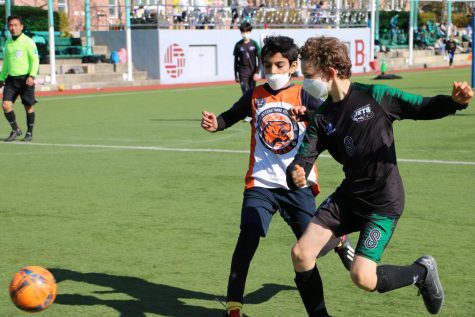 The match was close for the first half, but after the break ISB started to take the tempo into their own hands. Leading 3-2, it seemed as though they had done it–they'd won. Alas. With less than a minute on the clock, Jayden scored a goal for the Jets, tying it up to 3-3. The game was sent into overtime, and then came the dreaded penalty shootout.
The coaches took some time to figure out who would kick for both teams while onlookers anxiously awaited. Eventually, both teams chose 5 kickers to attempt to take home the win. ISB went first, and they set the pace for the rest of overtime. The Bears missed the first shot, foreshadowing the beginning of the end. Brian, the human shield, absolutely smashed the enemy, blocking all of their attempts to get something, anything, as Maddox, Jason, and Jacob took their shots to inch DIS closer to the win.
Jayden kicked fourth: the ball bounced off the top of the goal post into the net, winning the tournament. Anxiety instantly turned to joy, and tears were shed on both sides. DIS not only won, they won the first tournament held in two years.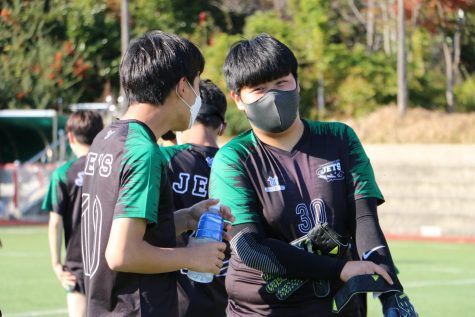 Unfortunately, DIS wasn't able to take home a physical remnant to remember the tournament by, at least not yet – the trophy wasn't there. HIS, who unfortunately sat out the event due to COVID, had the trophy. Coaches had to use a substitute for their victory photos. The real championship cup will come soon enough, to be proudly displayed for all to see.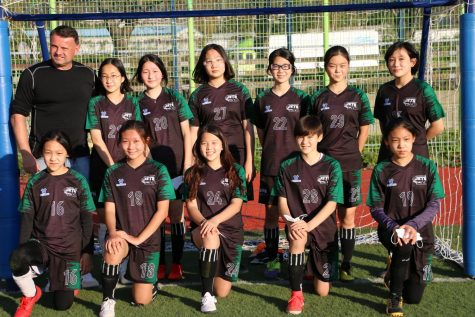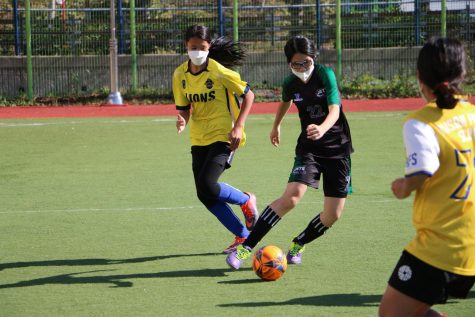 The girls' team also had a successful year, and they improved tremendously over the last few weeks. Coach Jolly said, "They came to practice ready to improve on their skills and learn together. At the SKAC championship, the girls worked well together and came away with three wins and two losses, finishing third for the tournament."
The girls' future looks bright. According to Mr. Jolly: "The team shows much promise for years to come, as they have great determination and a desire to learn more skills each week. This was one of the most enjoyable teams I've ever coached, as the middle school girls always stayed positive and worked hard every week to improve their skills and encourage their teammates."
This safely run tourney will set the standard for future sporting events. Hopefully, DIS can continue to dominate SKAC and take home more trophies.