Middle and high school Jets demonstrated their knowledge at the annual STEM Fair on November 9th. In this showcase of academic research, students researched, conducted experiments, and proved their hypotheses on display boards and exhibits. Grades 6 to 12 submitted around eighty projects in categories ranging from mathematics to engineering.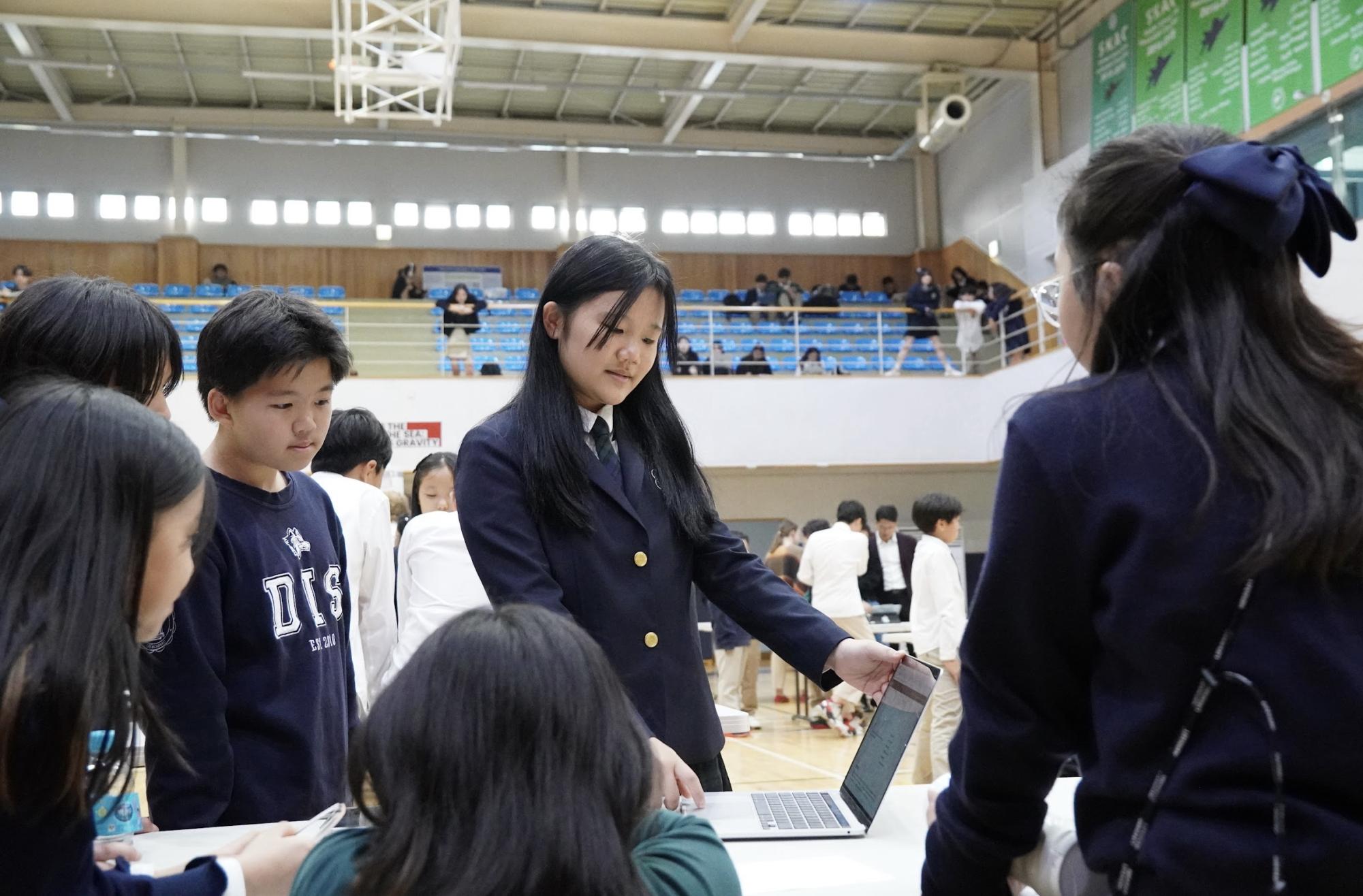 Participants faced intense competition, with only two projects from each category selected to advance to the next round. This year's event held great importance for Jets as DIS plans to host the SKAC STEM Fair as well.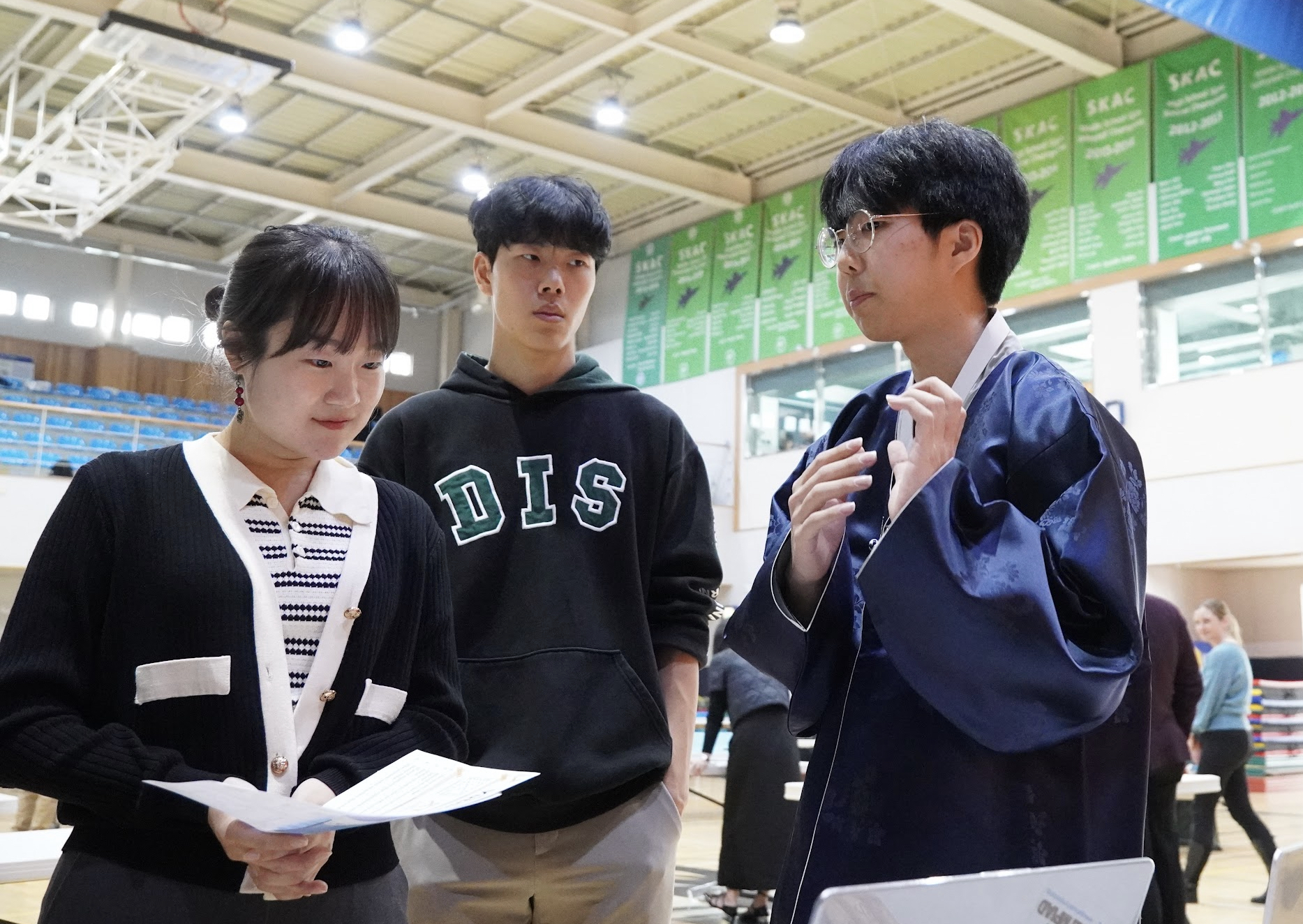 Engineering category first-place winner Lewis Kim shared tips for prospective participants. "I didn't even have a script. I just really knew what my project was about. Pick what you enjoy, because there's a limit to what other tutors, teachers, and people can do for you. Pick a category you want, do what you want. If you're not interested in STEM, don't do STEM. Show genuine interest," said Kim.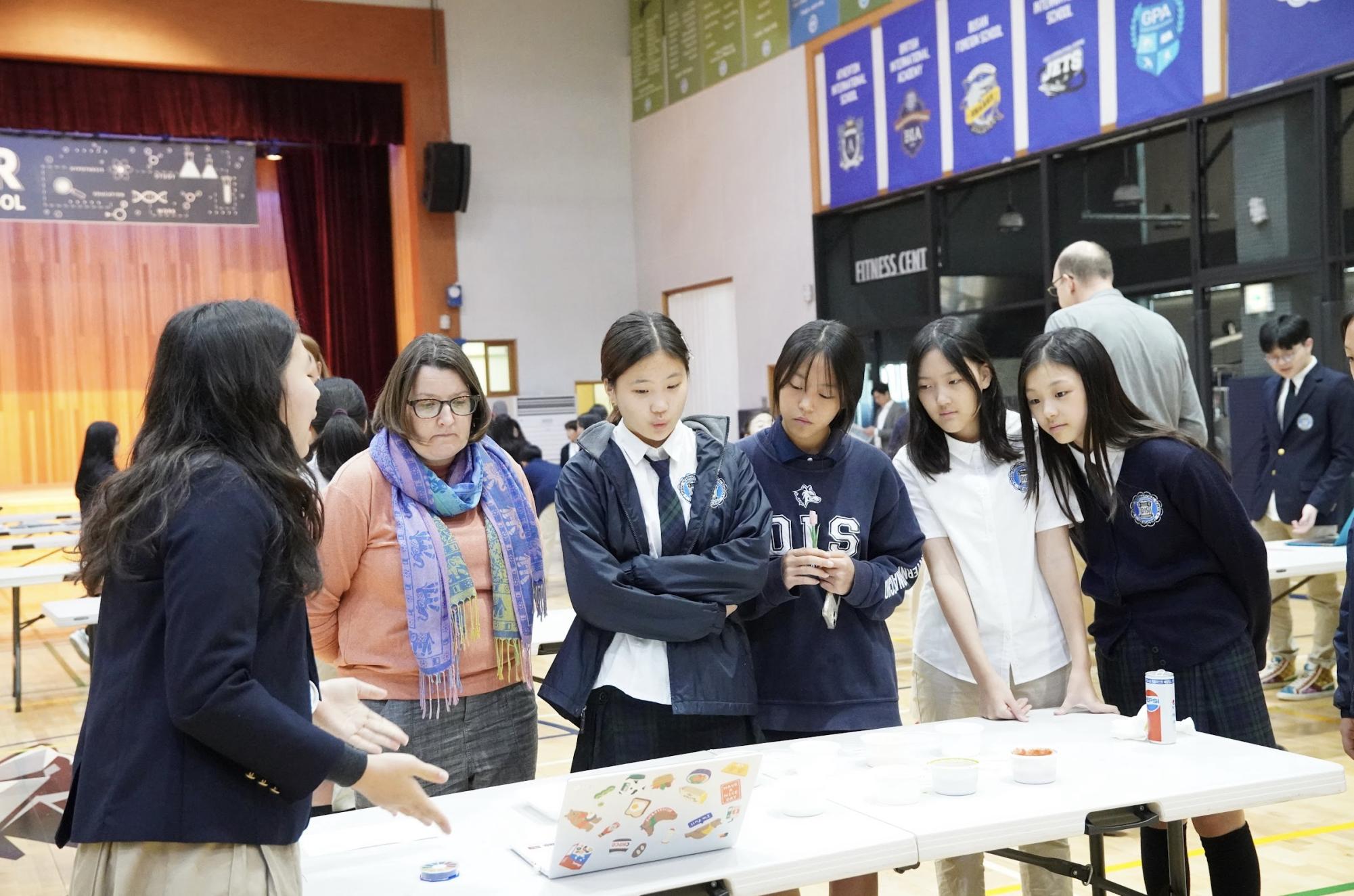 With the SKAC event coming up, the first round STEM fair urged students to culminate their investigation and presentation skills as they faced several teacher and parent judges. Sophomore Sankeeth Udayakumar, a participant advancing to the final showcase, explains his project and the revisions he plans to make in preparation. 
"I examined how [PFOA, an environmental pollutant], affects our kidney cells, and identified early symptoms for kidney disorders that are caused by the pollutant. As I am advancing to SKAC, I would enforce my research to be successful and emphasize the importance of research to other students because you really can't do anything without proper research," said Udayakmar.
As researchers demonstrated their aptitude for scientific study, those who passed the first judgment began to refine their projects in anticipation of the upcoming SKAC showcase at DIS. The celebration of scientific prowess moves onto its next stage on Dec. 1.