The DIS elementary futsal teams traveled to Handong International School (HIS) for the Southern Korean Athletic Conference (SKAC) Elementary Futsal Finals on Oct. 24. Both boys' and girls' A and B teams wrapped up their seasons as Mr. Purdy, Mrs. Jolly, and high school student coaches accompanied the young athletes to the finals.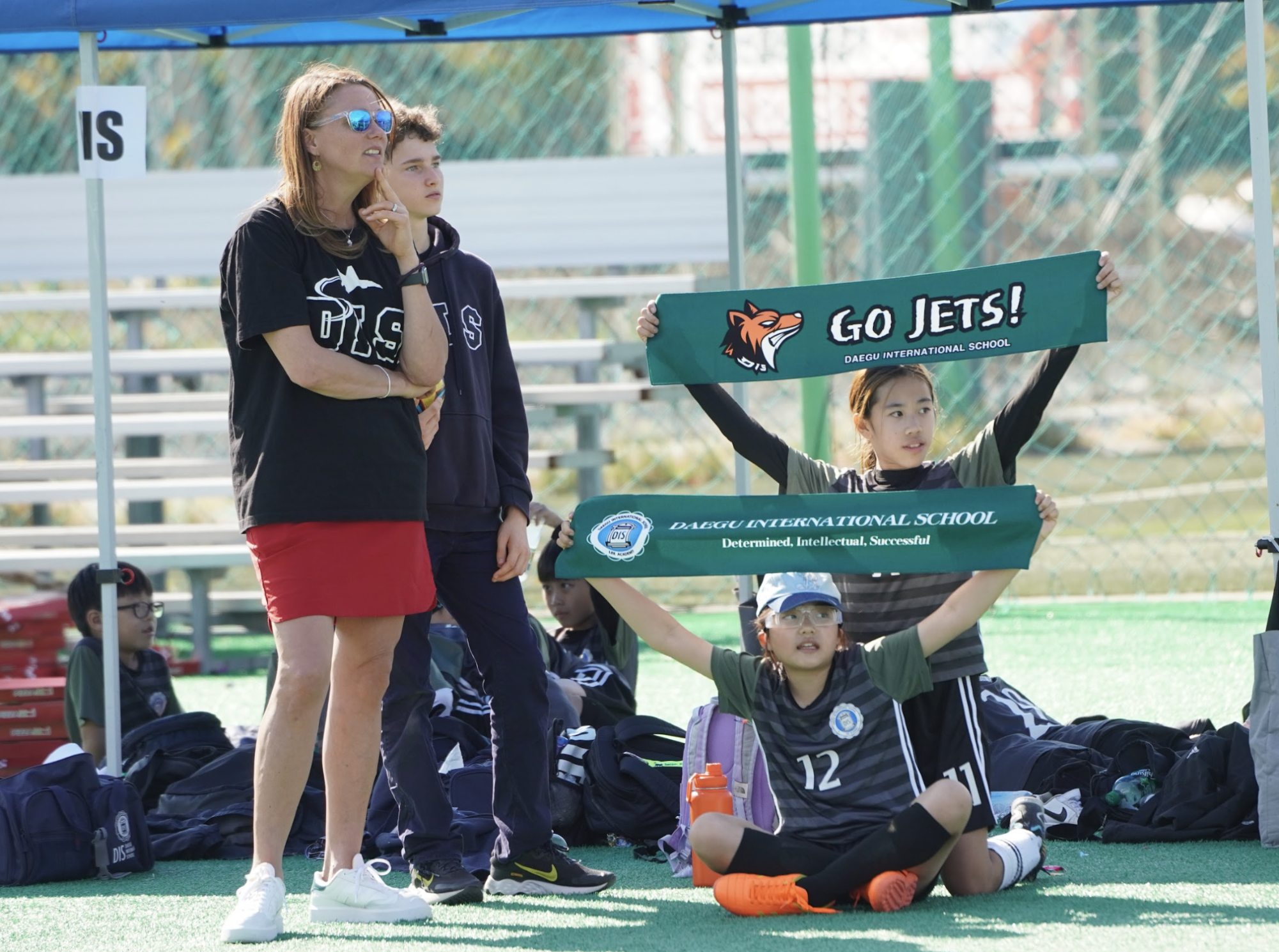 As the games progressed, three out of four teams advanced to the championship matches. Unfortunately, the boys' B team concluded their journey there, with a cutthroat loss of 3-2 against International School of Busan (ISB) after an earlier win against them in the first game of the day.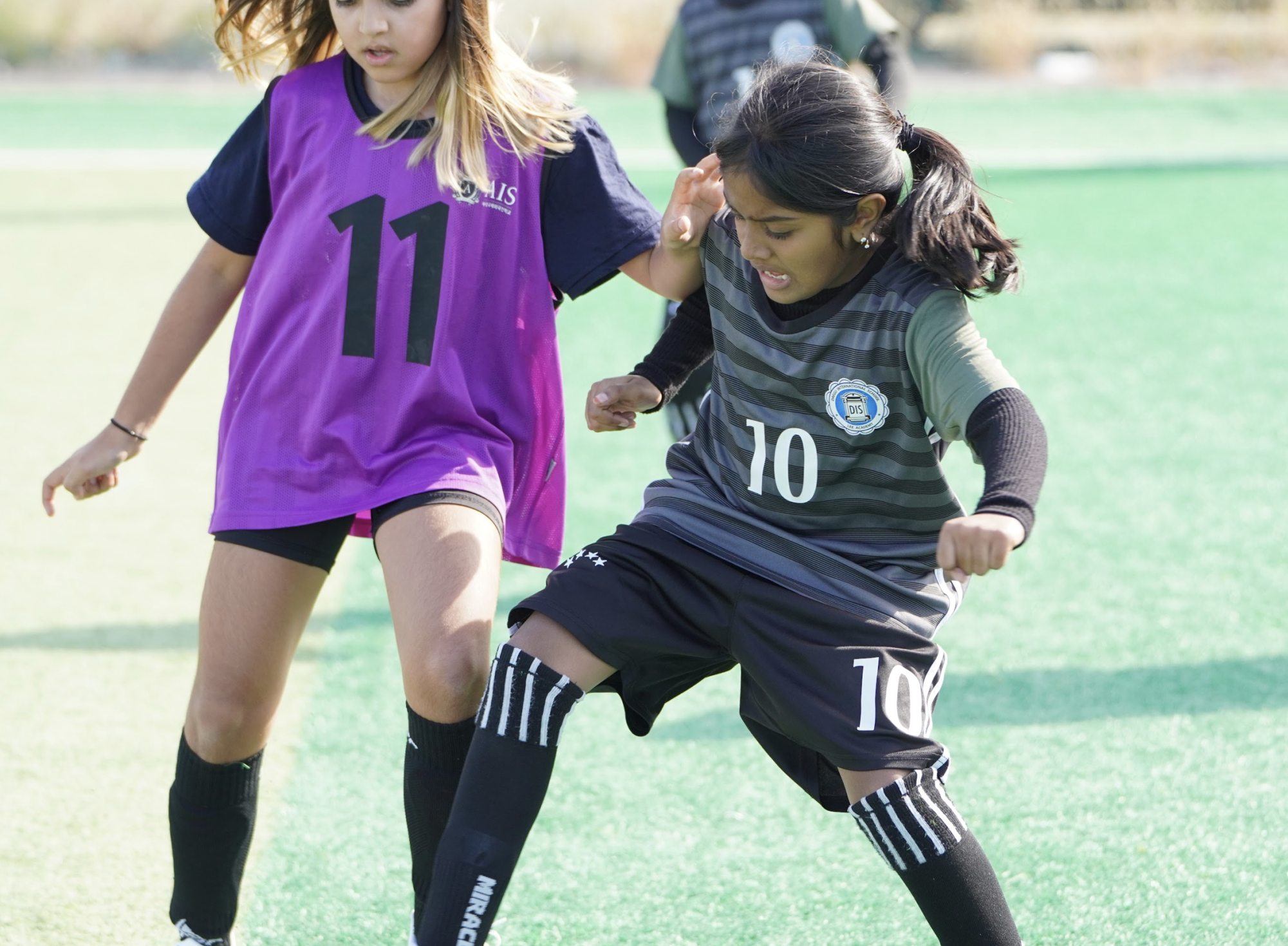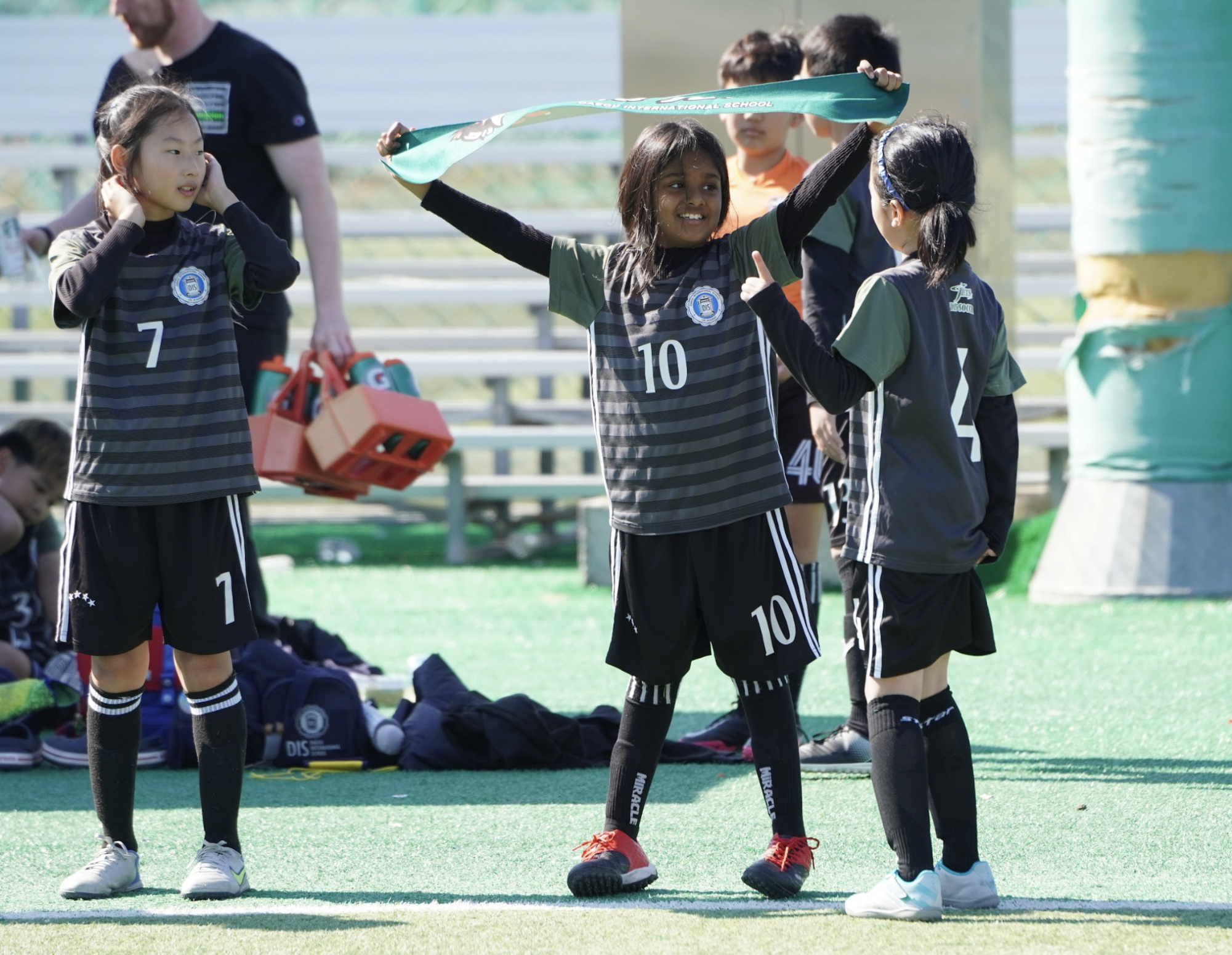 With second place in all divisions, the results left room for improvement. The boys' A team lost against ISB 2-1, and Busan Foreign School (BFS) varsity defeated the girls' A team with a score of 2-1. The girls' B team played the closest with a one-score difference at the penalty shootout against Gyeongnam International Foreign School (GIFS).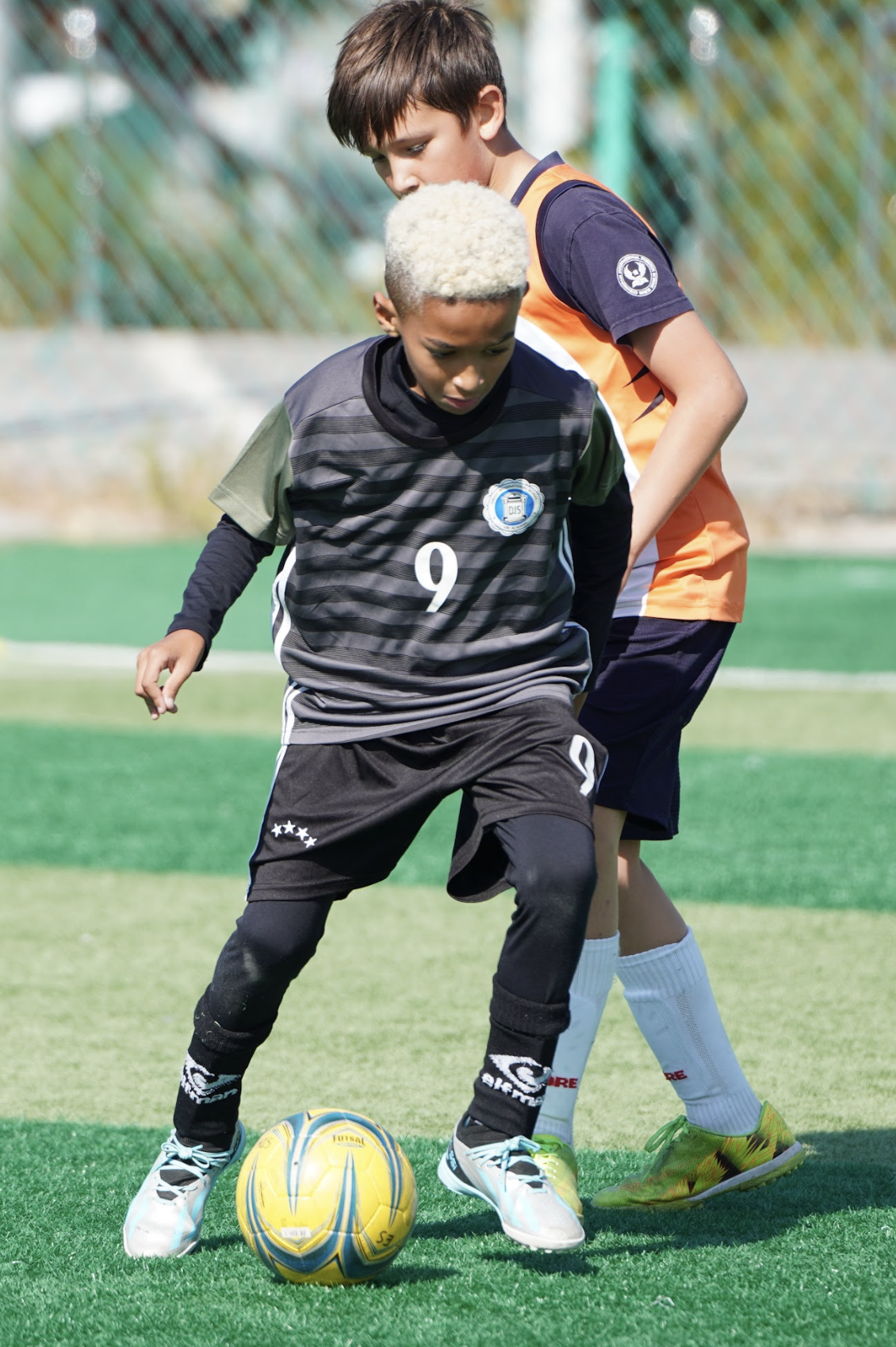 The Jets expressed sorrow with the results on the ride home. "I was sad because we got second place at the end of the day. I also felt bad because I was too short to block the high balls. When we lost, our team cried, but we all were fine, and I am still happy that we got second place," B team goalkeeper Lia Kim said.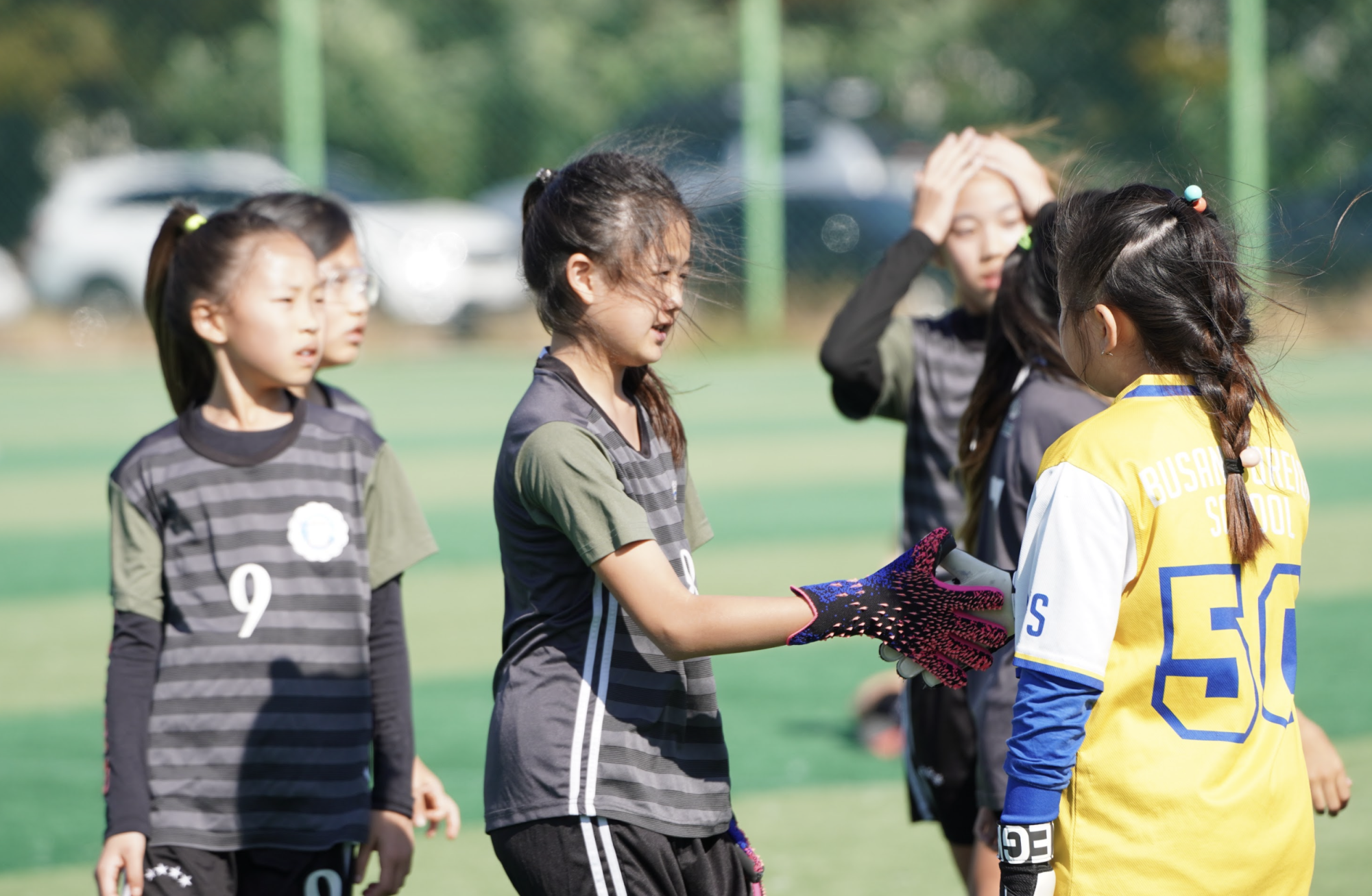 Controversial calls from the refs exacerbated the disappointment of the tough losses. "I think the referees were unfair. The rule says that players cannot slide tackle, and if they do, even if it was a clean tackle, the tackler receives a foul. In the tournament and the finals, the other team kept slide-tackling, and the referee did not call for it," boys varsity starter Joseph Cho said.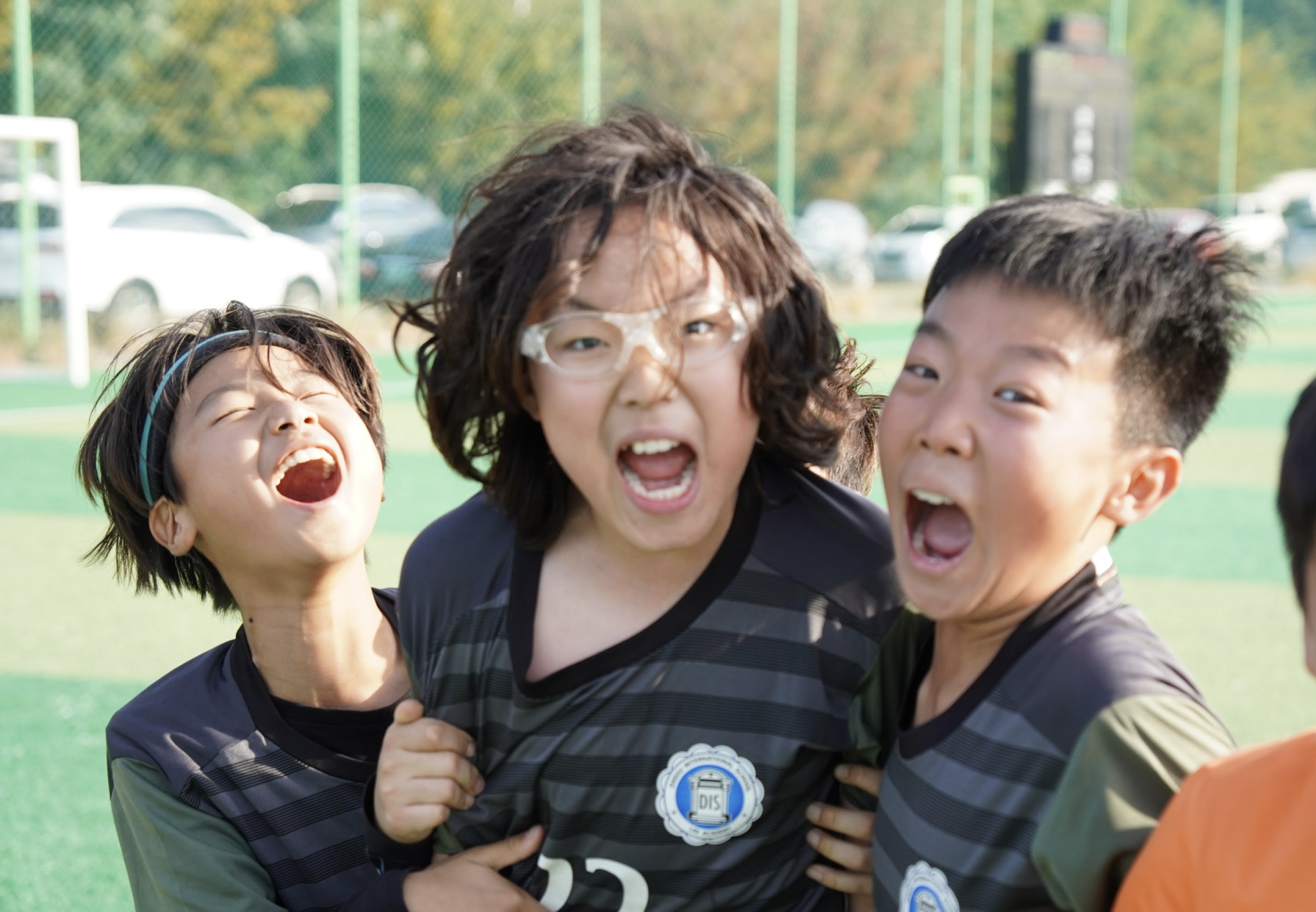 Even though the Jets fell just short of the championship, the coaches believed the day was fruitful. "I was really impressed with every player, especially with how much everyone improved throughout the day. Students learned to play with much more coordination, and I hope that with the lessons they learned from this tournament, players can improve to achieve the trophy for next year," student coach Jayden Ahn said.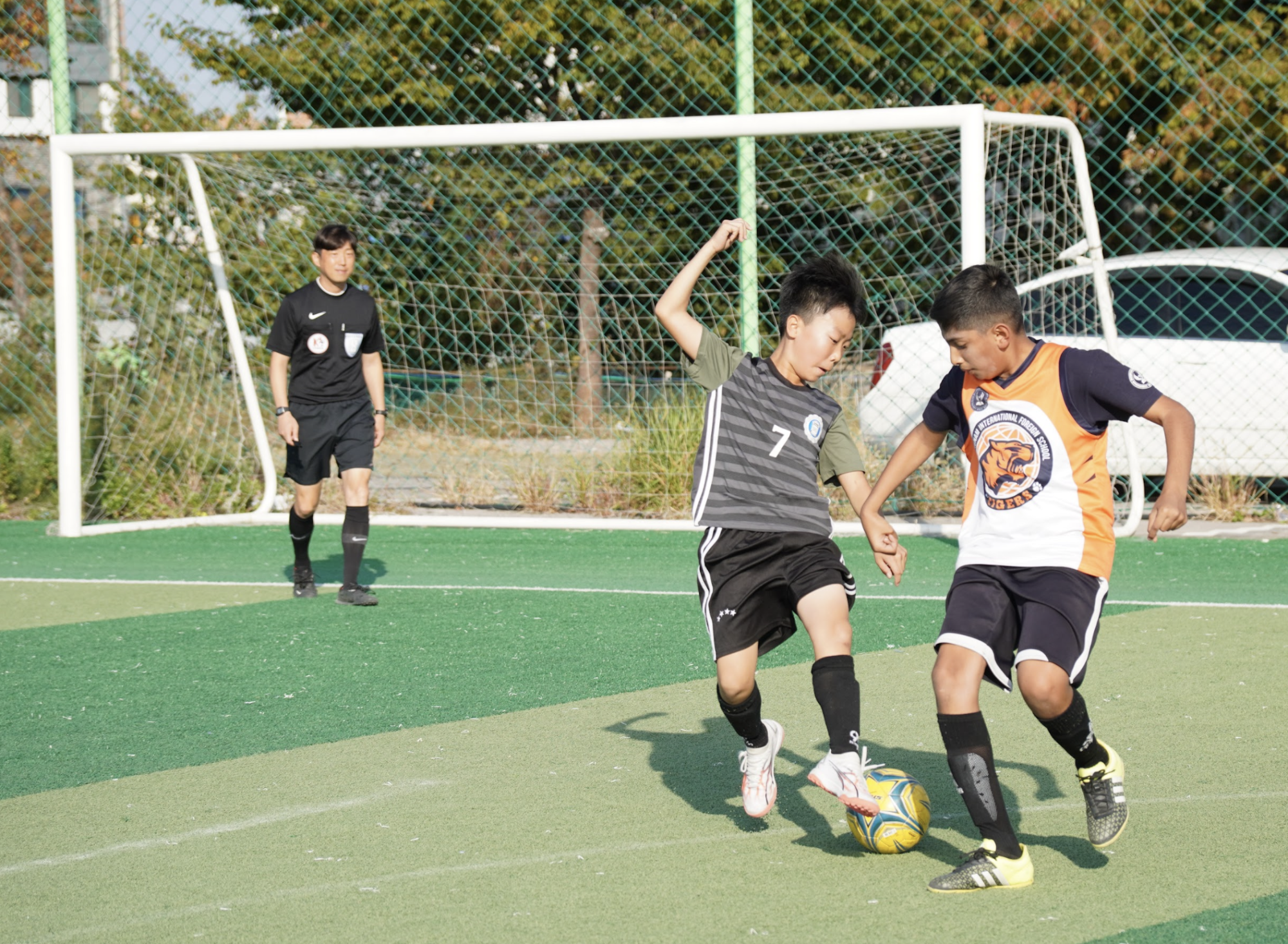 The results of the finals served to help players reflect on their arduous work throughout the season. Through the games at Handong, athletes learned lessons to carry with them into future SKAC sports seasons. Elementary volleyball starts up at the end of November and features many crossover players from the futsal squads.