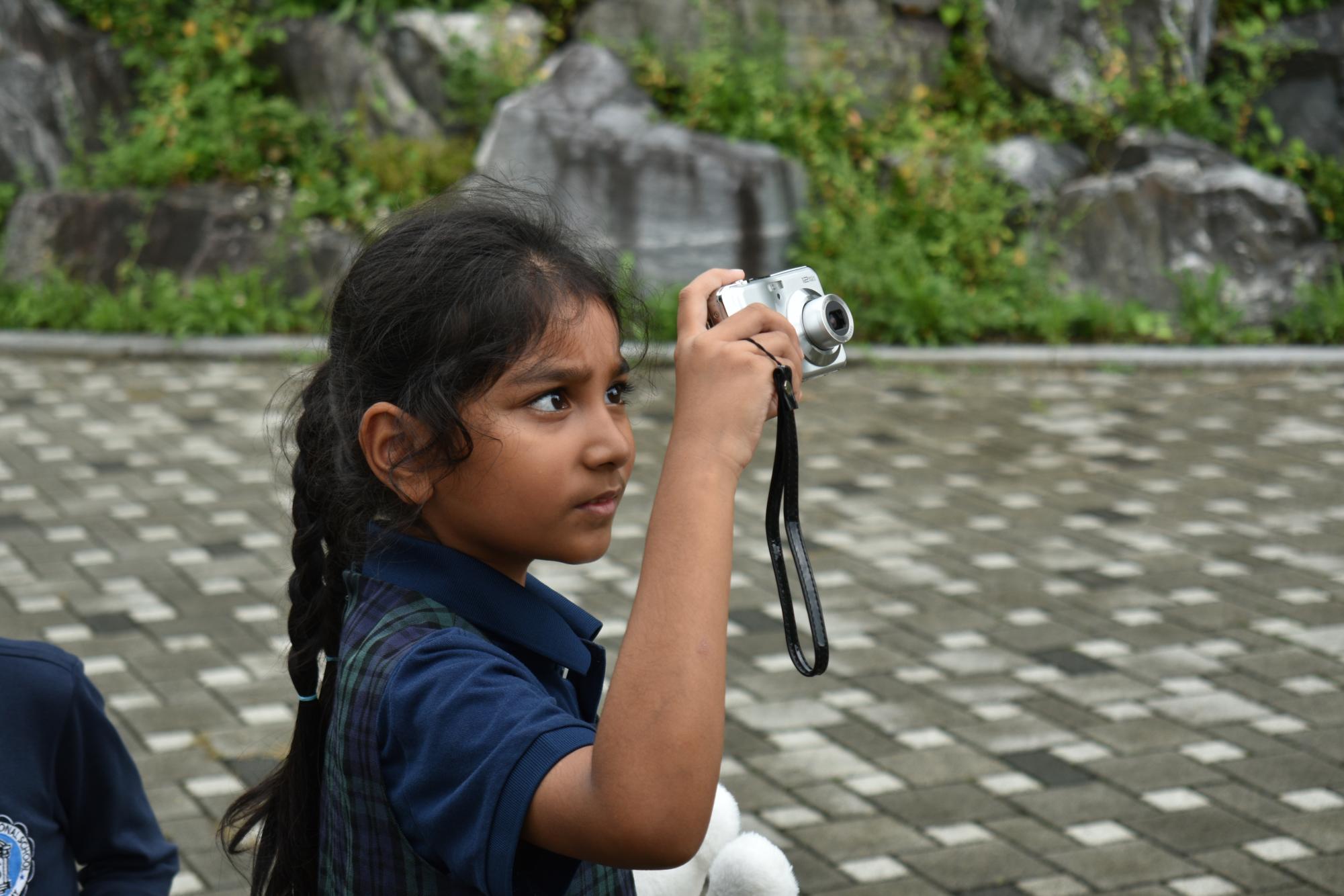 Click and snap, young photographers hone their skills after school. Elementary schoolers attend the Photography ASA every Thursday in Ms. Zhu's class and learn how to take different styles of images with their own devices. Students capture meaningful photos of various objects with their own technology.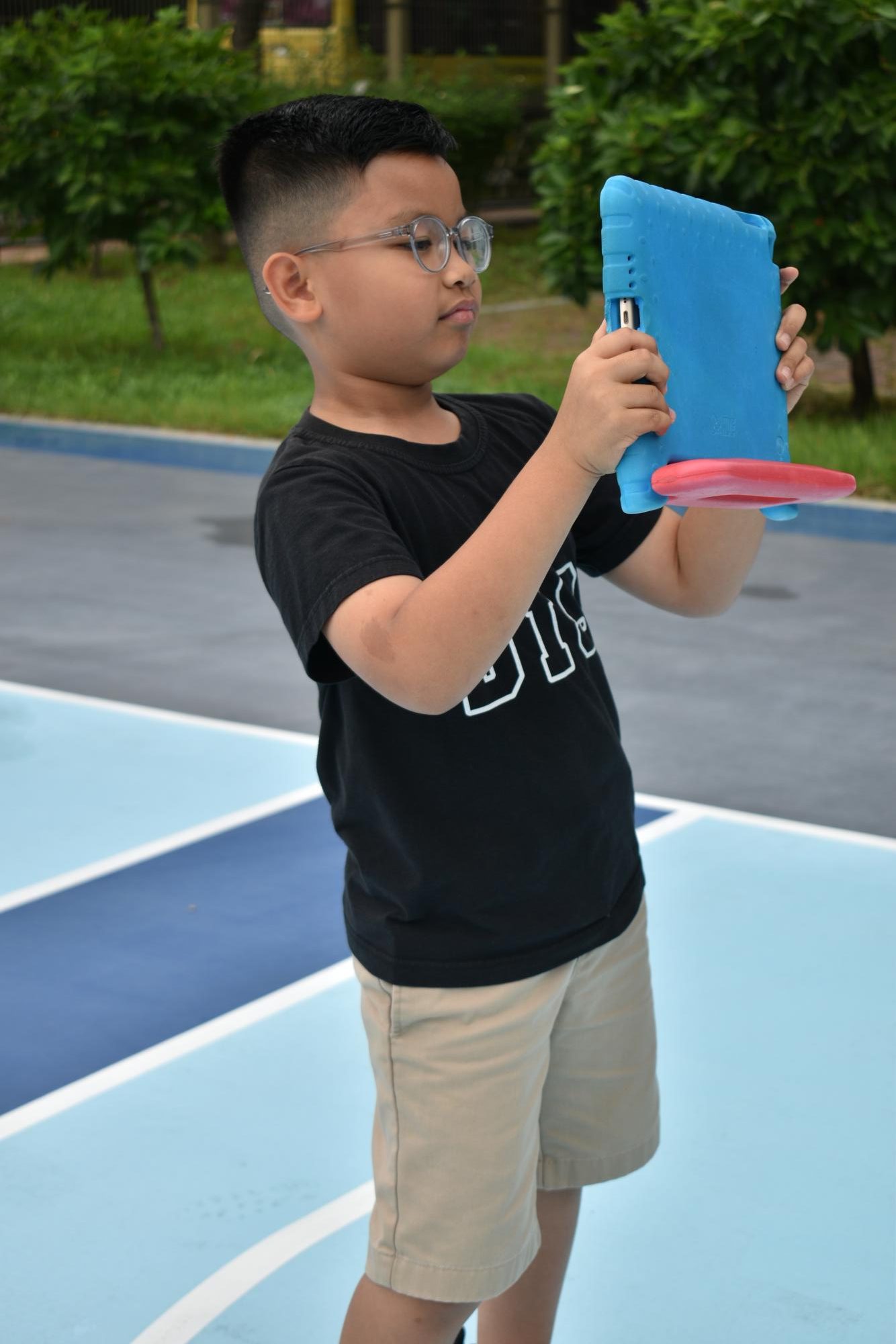 Ms. Zhu created this ASA because she found that kids aspired to snap better shots, and elementary schoolers signed up brimming with enthusiasm. Harika Veluvolu in second grade said, "I joined this club because I wanted to learn how to take good pictures of my mom and dad when they get old."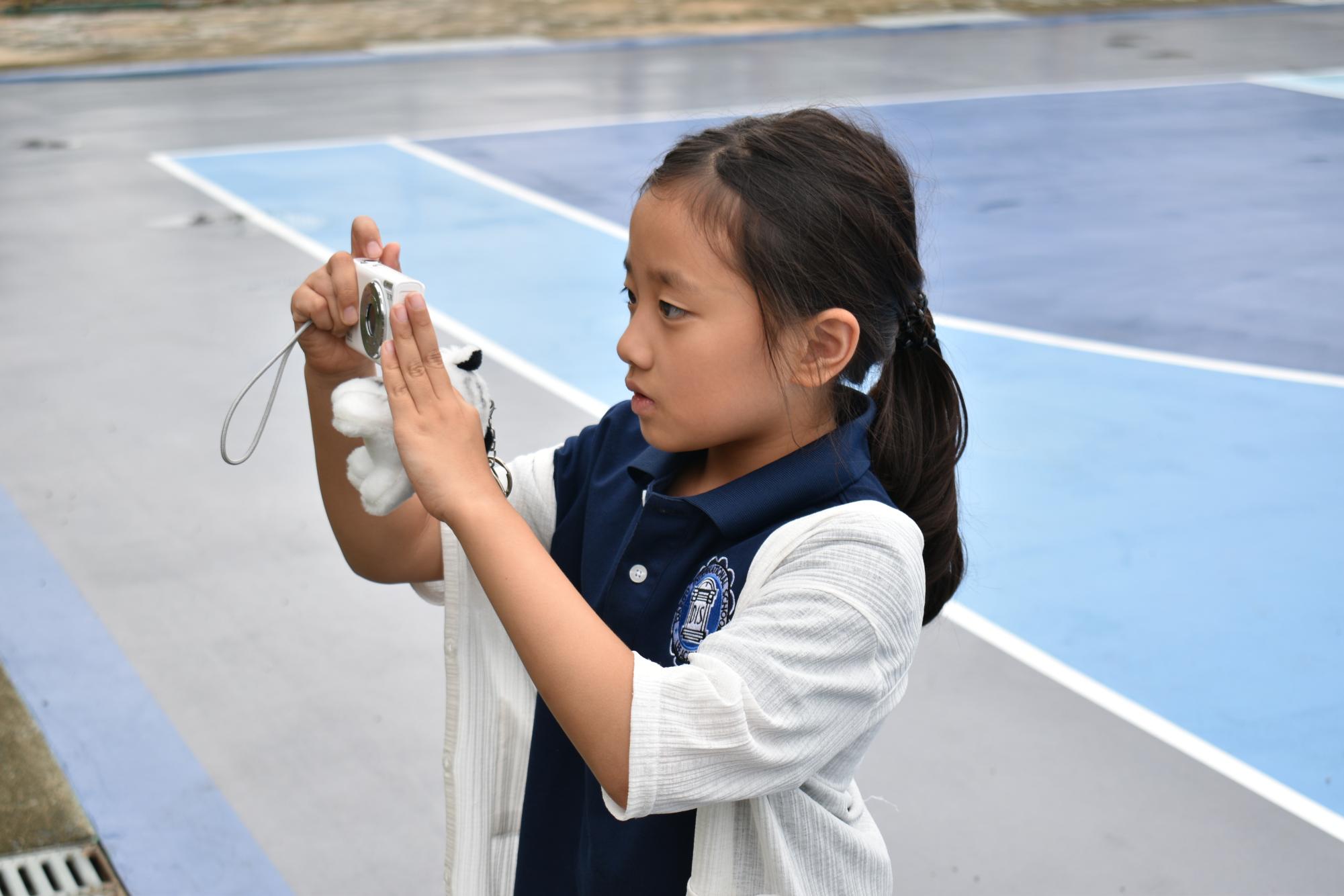 Unlike veteran yearbook photographers who employ mirrorless cameras, these young shutterbugs use their personal devices to capture meaningful moments. "Everyone has a device, […] so it's easy if they already have the material – they just bring it, and they can play with it," Ms. Zhu said.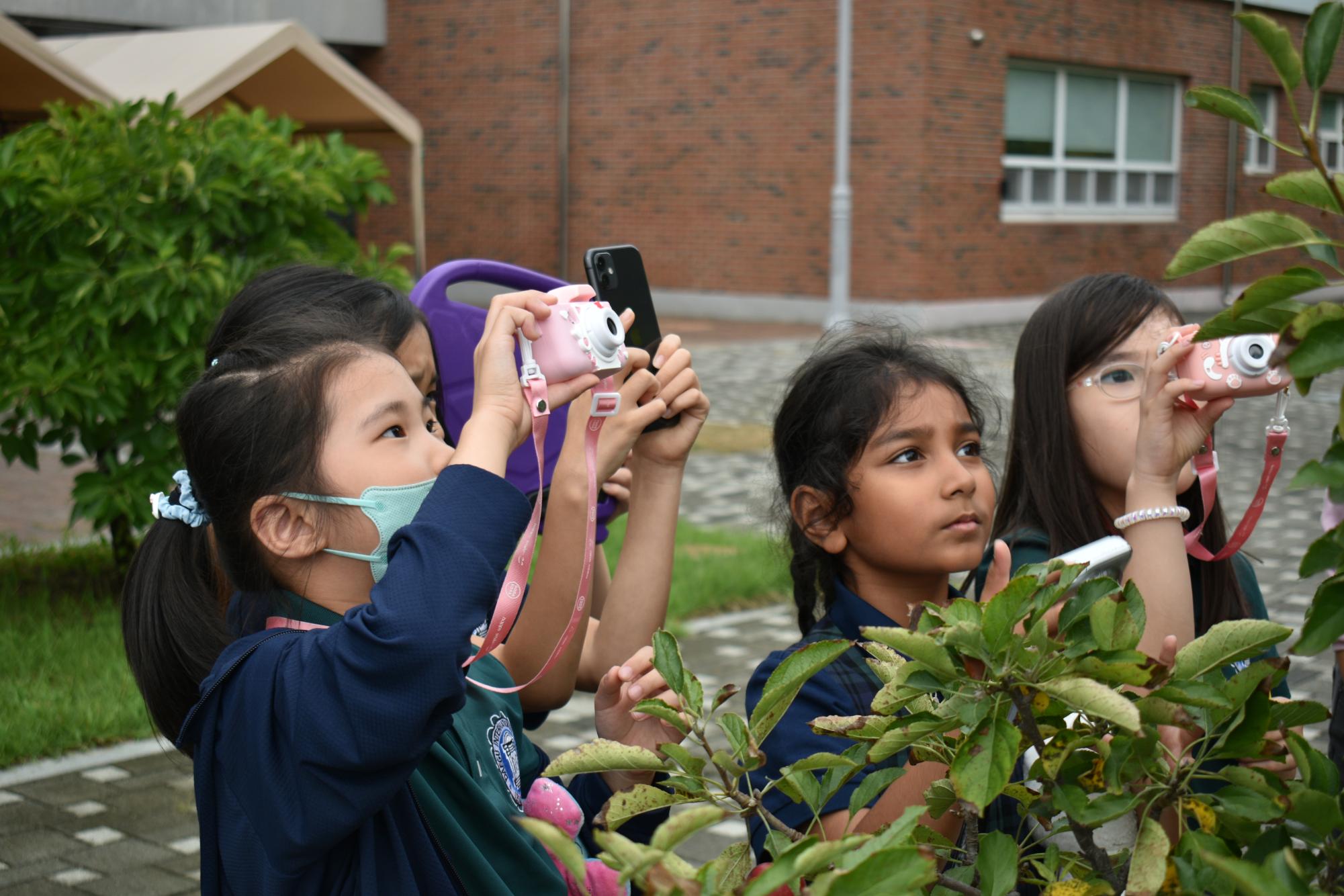 When the ASA starts, Ms. Zhu prepares rules and topics for the day on Google Slides with examples of photographs. Sometimes, the photographers capture a rainy day. By the time the explanation ends, the kids can't wait to snap some shots outside. They immediately bring their devices out and apply the different rules they learned.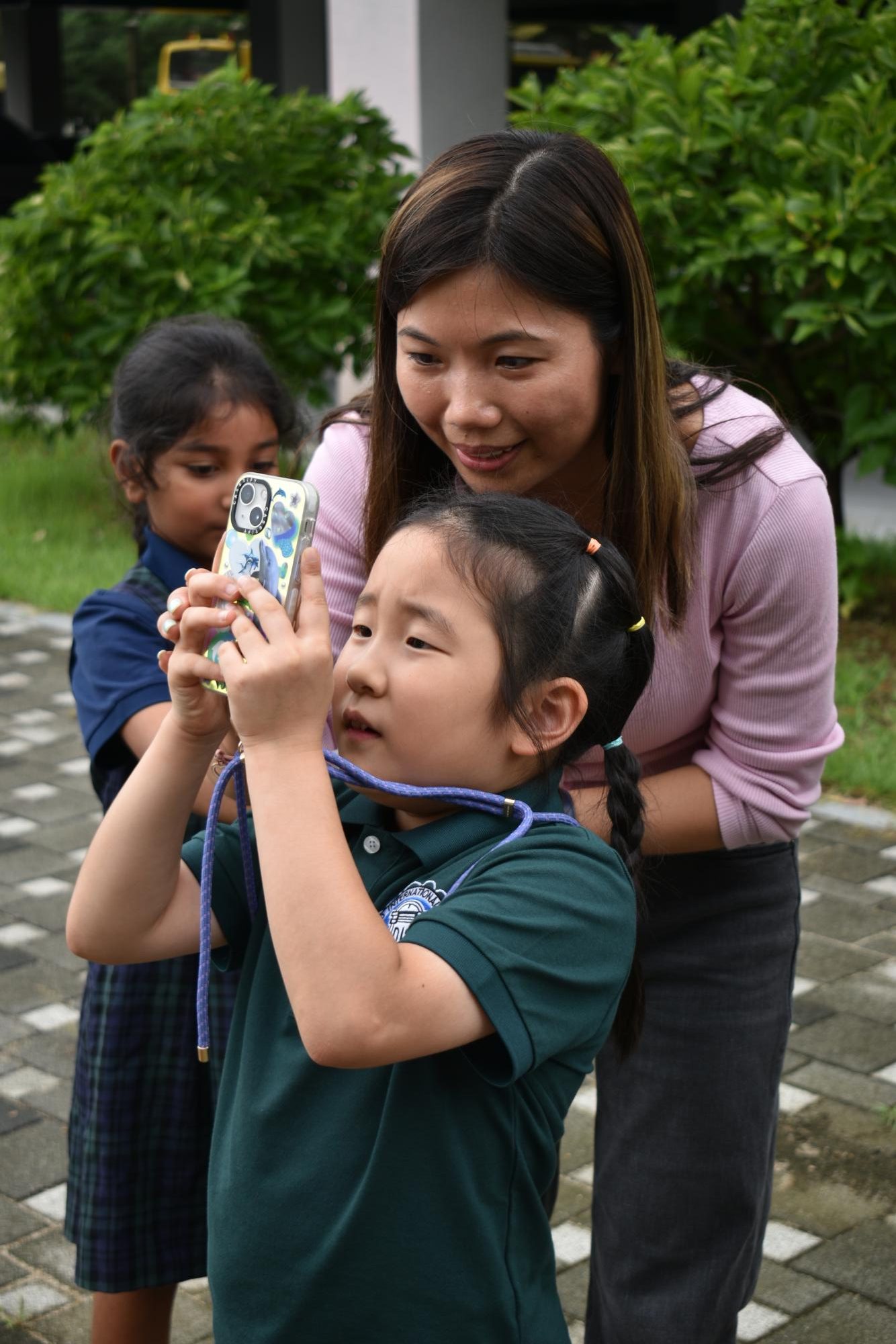 During the period, Ms. Zhu and Mrs. Lopez, the advisers, share a variety of techniques like zooming in and adjusting focus to challenge the members. Veluvolu said, "I learned that we should take photos in different types of ways, for example, up or down or sideways," says Veluvolu. She also applies this rule to capture the time she spends with her family. 
ASA participants capture precious moments and broaden their perspectives on campus. Maha Rahman in second grade says, "I like this club because you can take photos and learn about how to take better photos, you can see examples, and you can go out in nature too."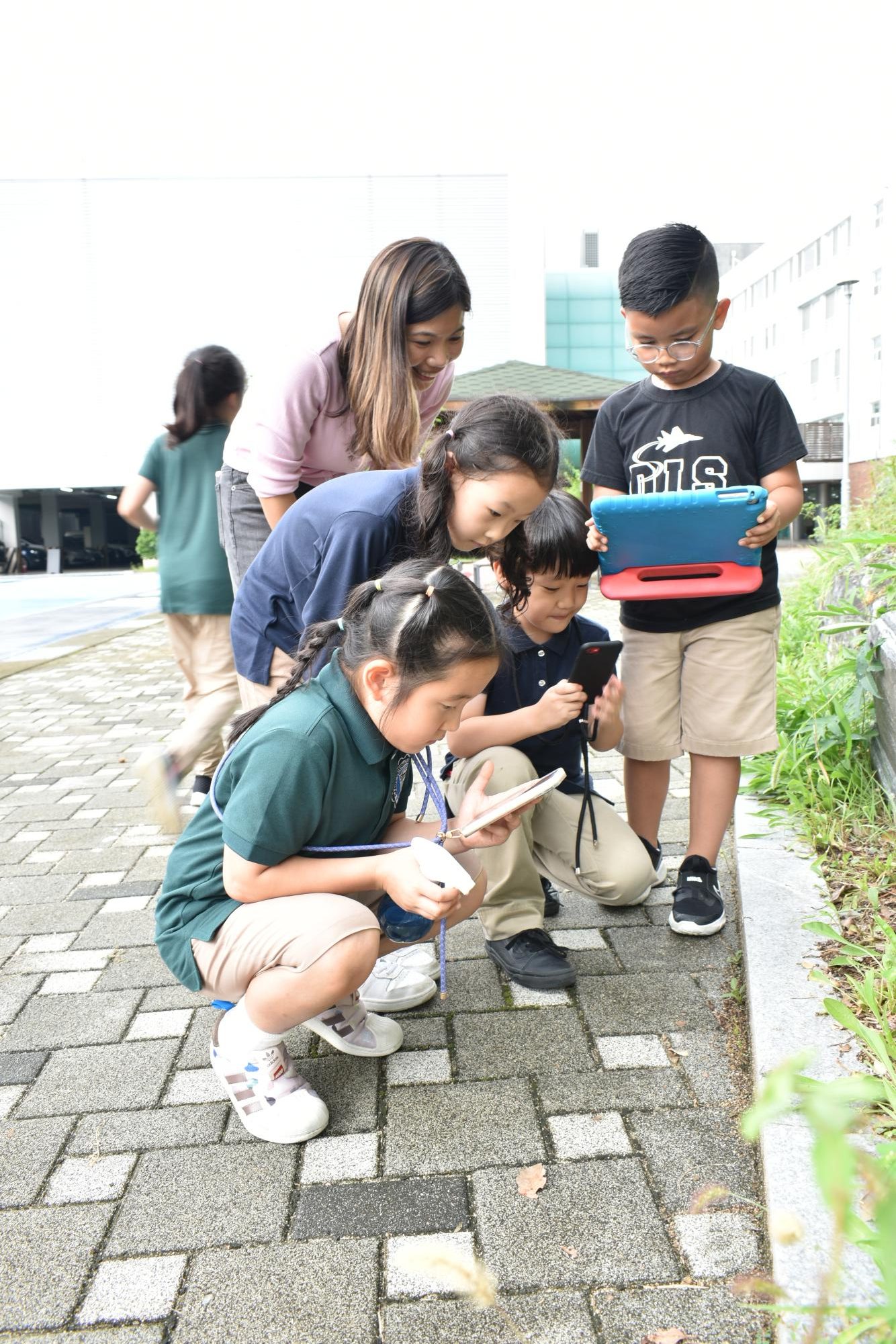 In the Photography Club, kids craft their unique style and share their work at the end of each session. Then, they reflect on their snaps and improve further. Yeriel Hur in second grade said, "I like this club, no, I love this club because I can come out in nature and I can take pictures of nature."
Check out these fantastic shots photography enthusiasts took and offer some constructive feedback. Parents, when you lend your phone to your kiddo, look forward to finer family photos from here on out.