Middle School Basketball: All Four Teams Make it to the Finals
Boys Narrowly Miss the Triple Crown and Girls Take it Up a Notch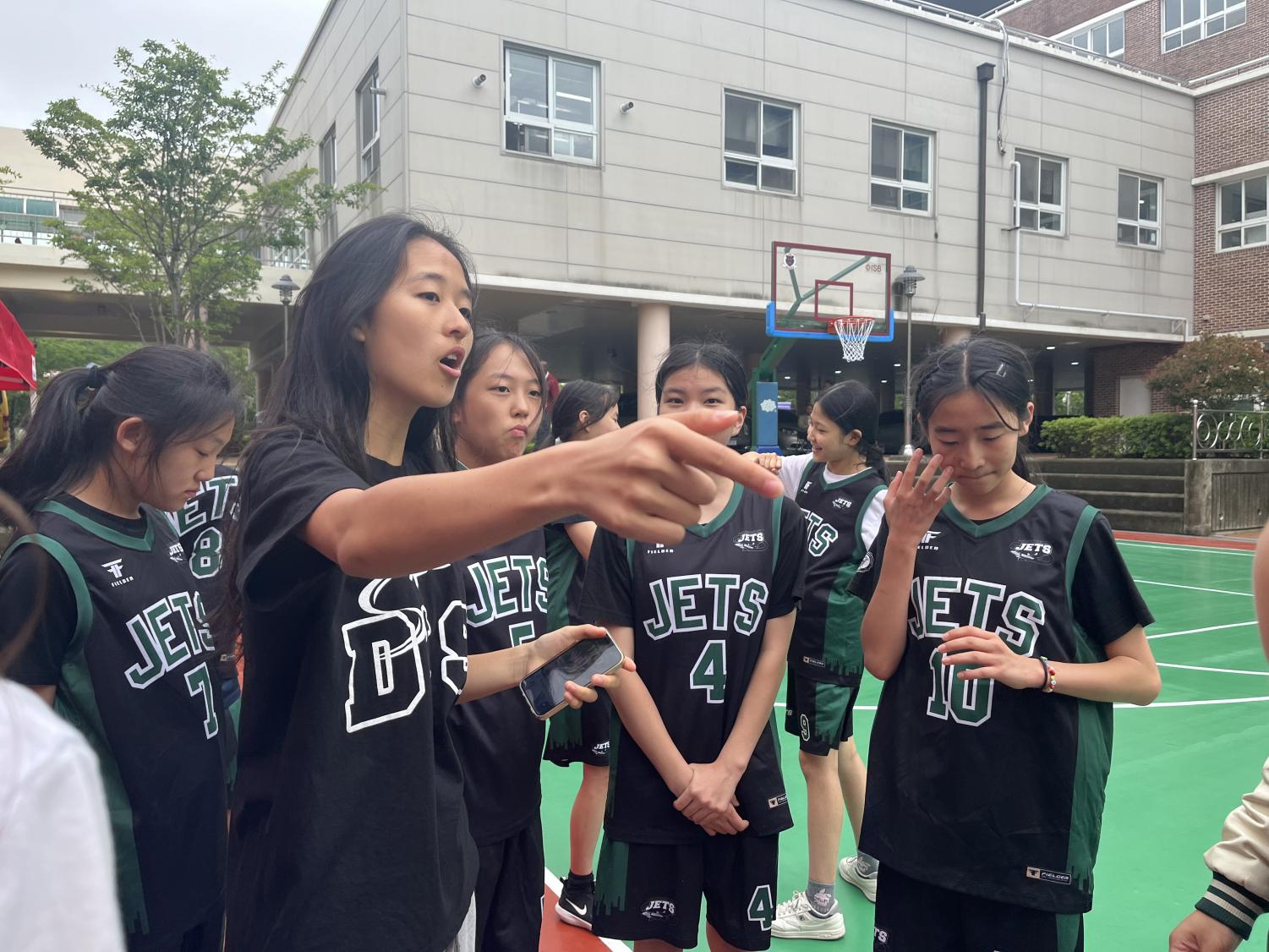 The middle school basketball teams traveled to Busan to play in their final tournament of the year on May 19th. All the squads got their place on the podium, but unfortunately not first.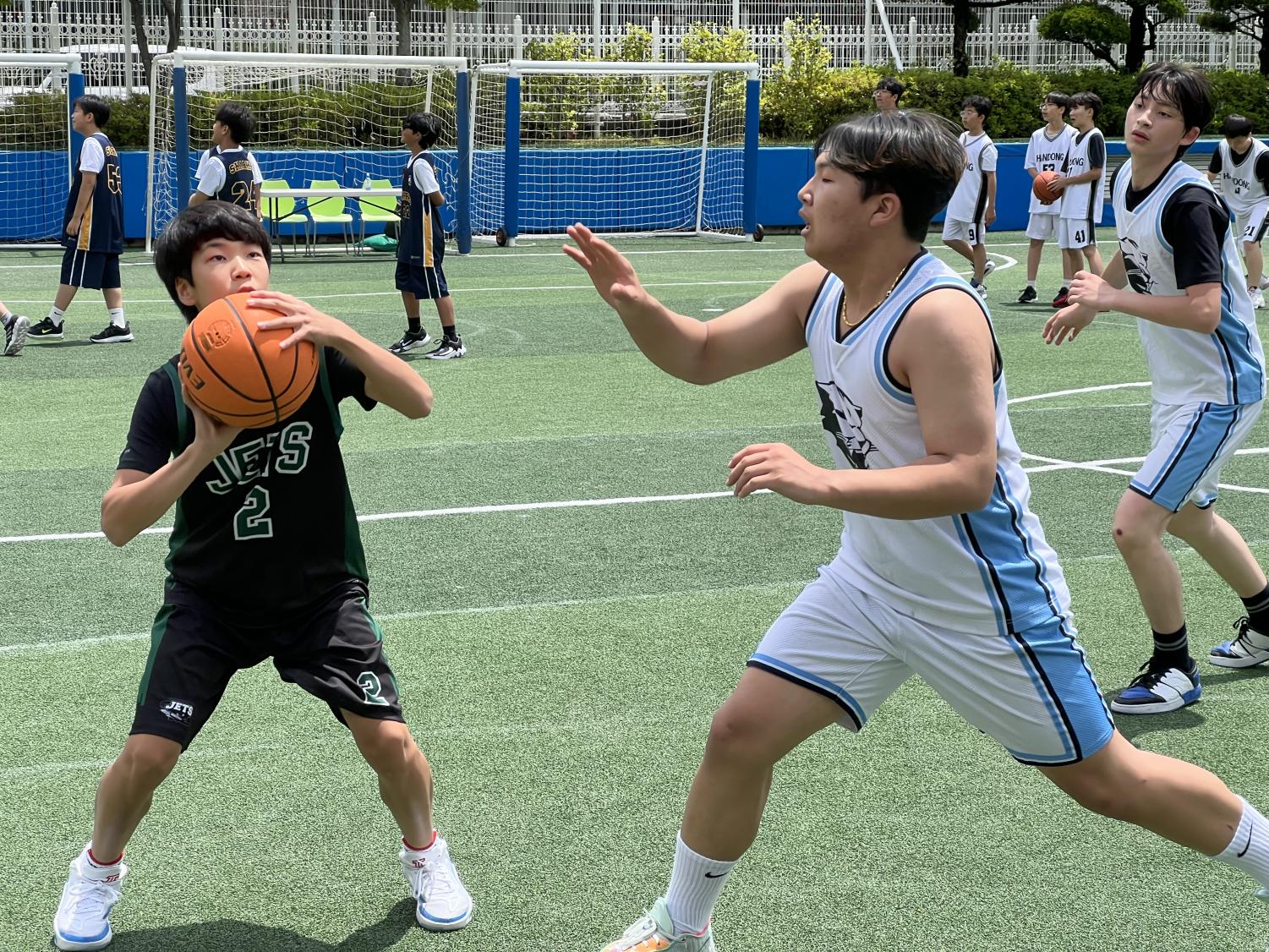 The girls varsity and JV earned spots in the semis against ISB (International School of Busan). They feared their next games because of previous losses to ISB in the round robin. But they lit a fire and showed the Bears what they're made of, and unexpectedly made it to the finals.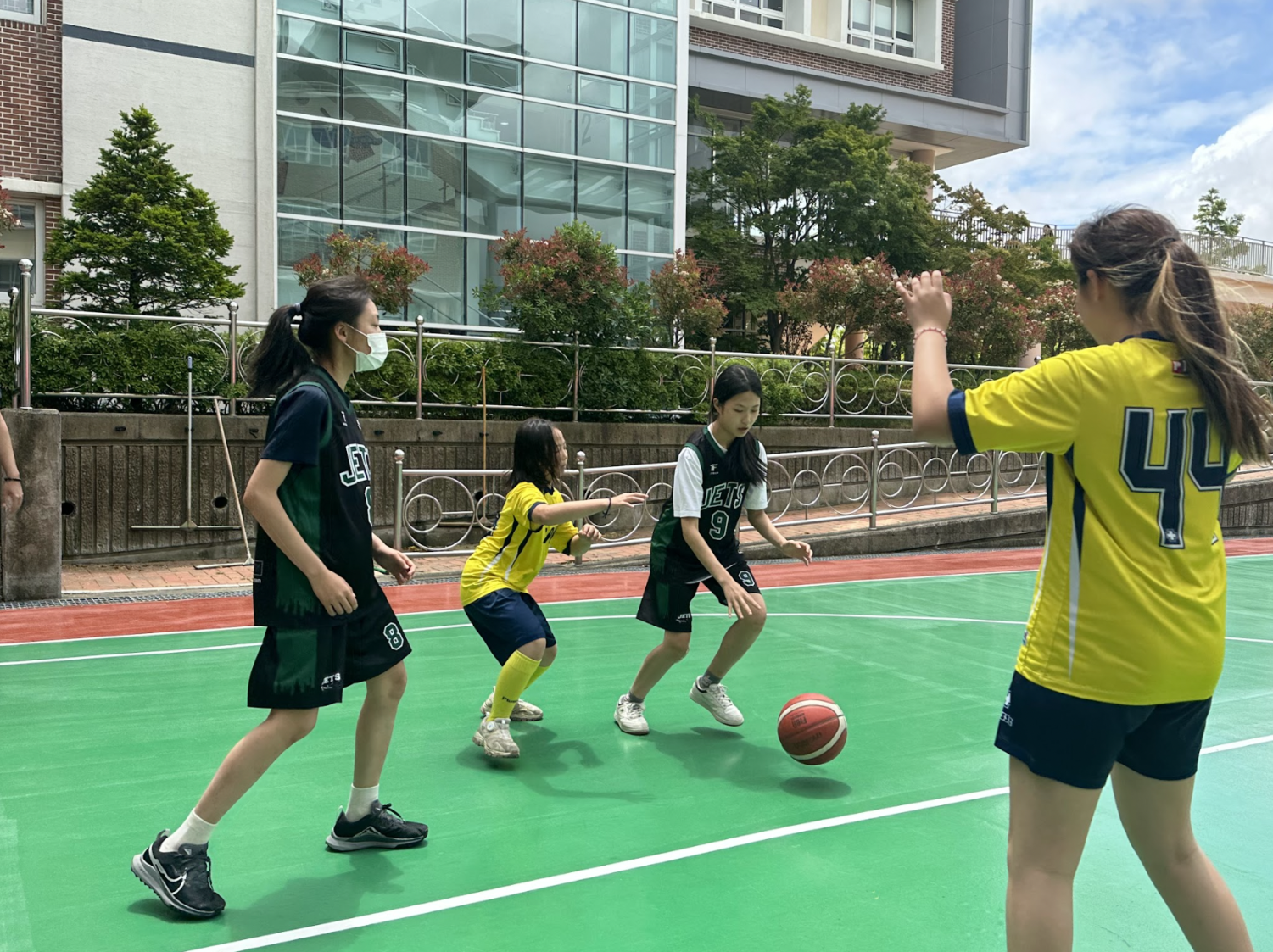 Leewen said, "We were first kind of scared to compete with them because we thought we might lose. But when we started the game, we were so eager to win. Then we won… and we were really happy to just go to the finals."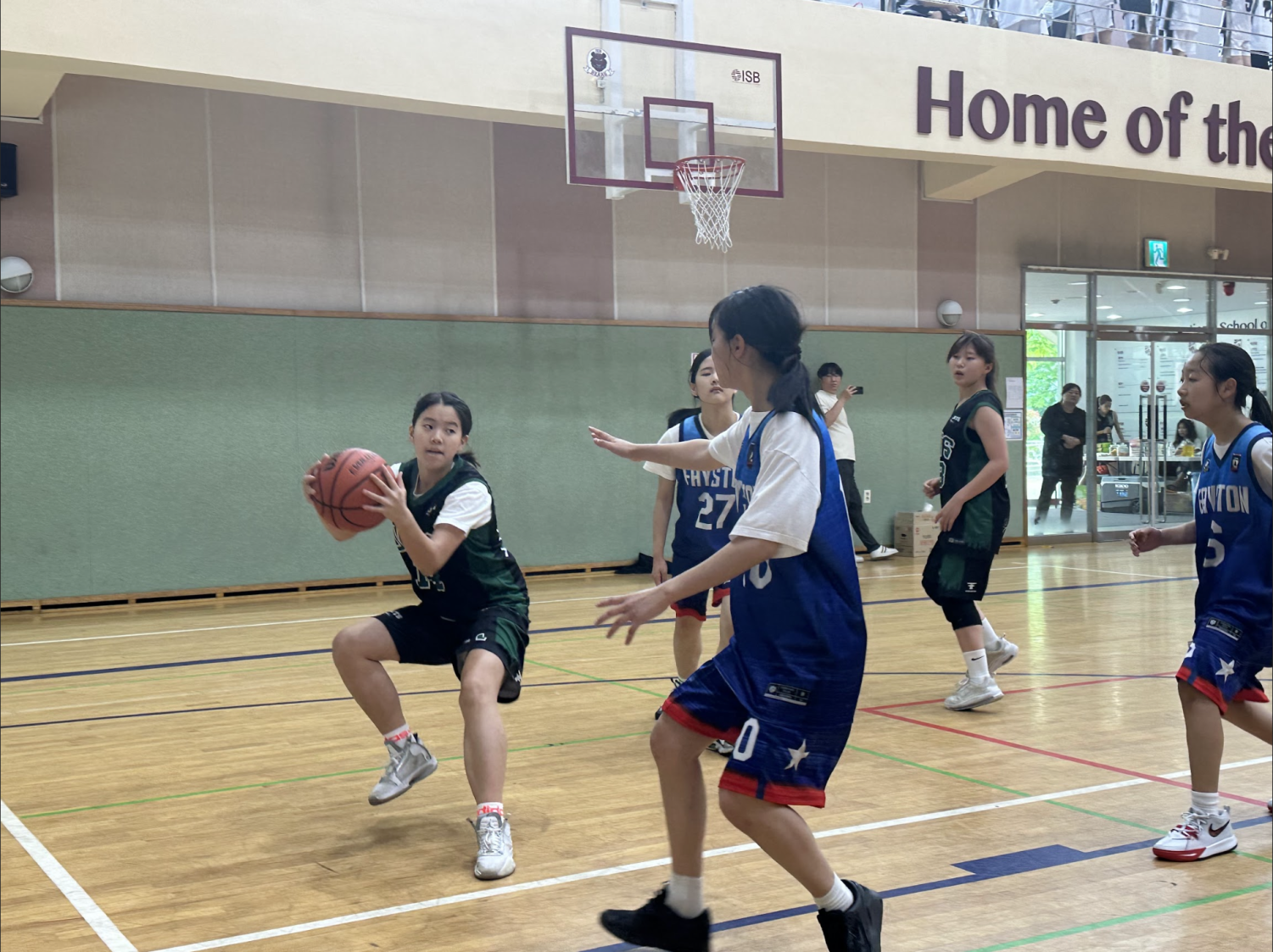 Junior varsity players expressed elation. Agnew further explained, "It was just the best day because we didn't expect to win."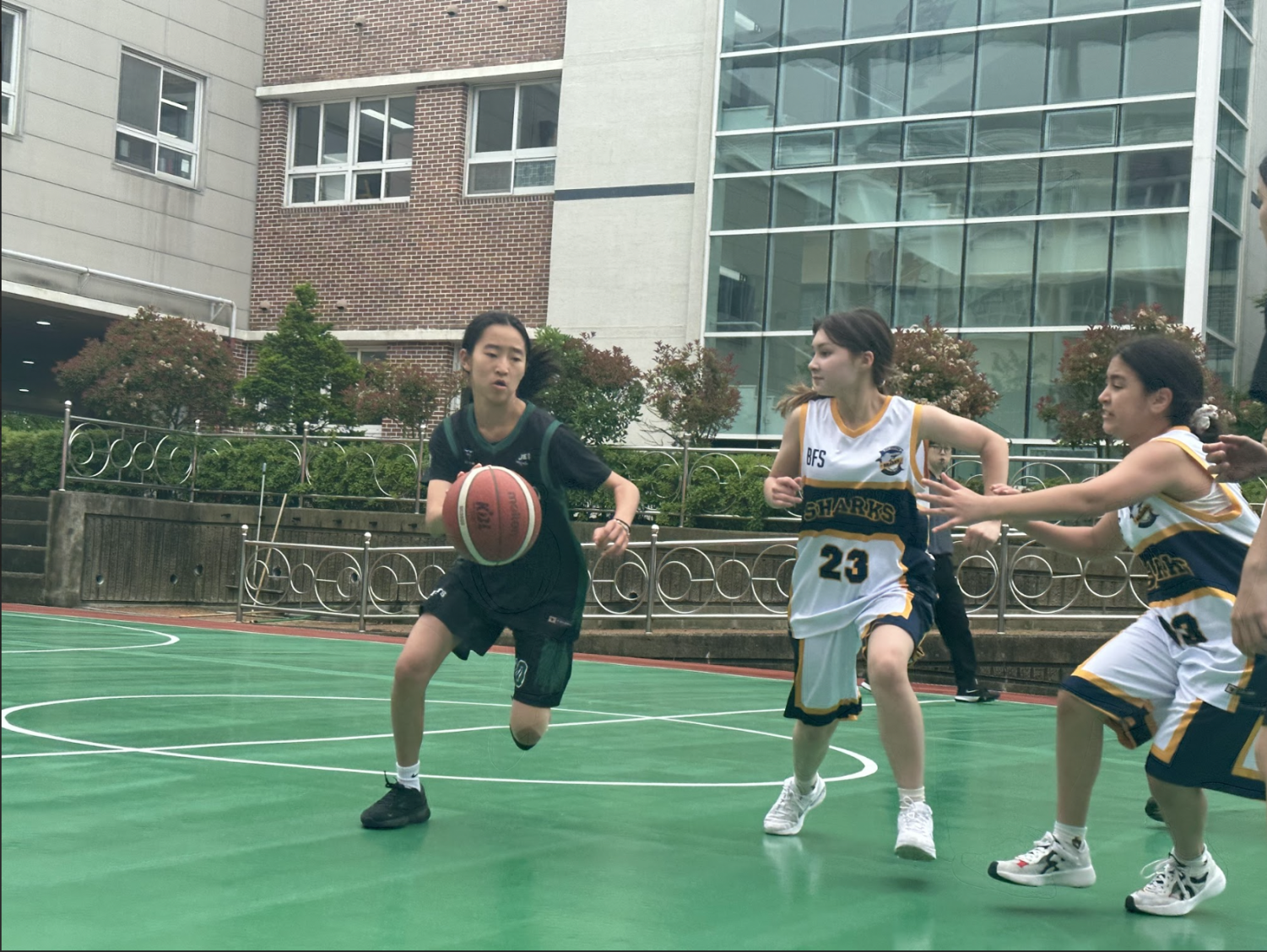 The boys experienced a bundle of emotions that brought tears to their eyes. Justin said, "Obviously, losing was very sad. I wish we could have a second try and maybe we could bring back different results. It was the first time we could've got a three-peat, so I was hoping that it could've happened. But sadly it didn't come out the way we wanted it to."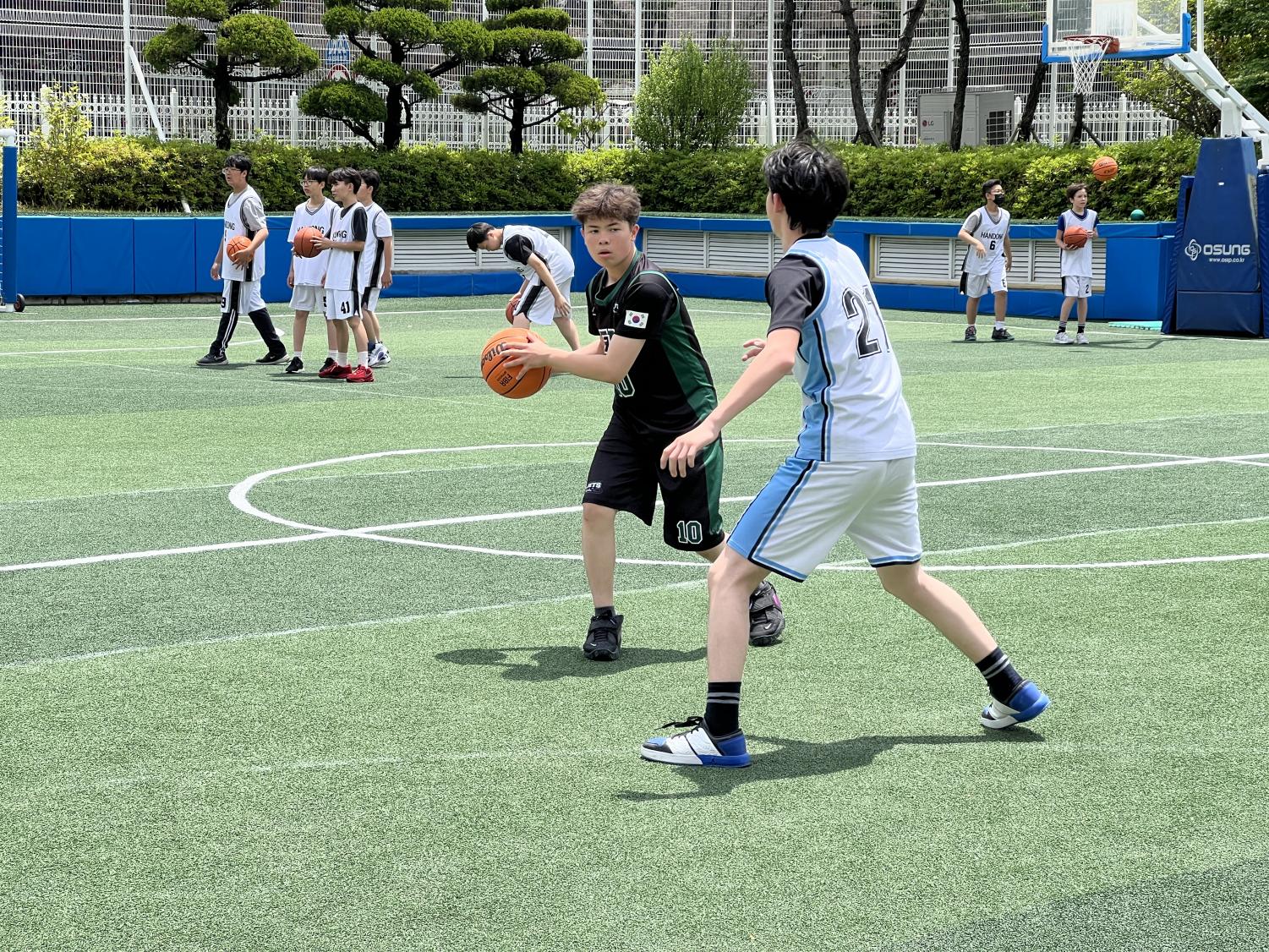 Haydn added, "'I'm so proud of our team. In the end we didn't get the trophy, but I could not care less because overall our performance was great. I had a team that was good enough and I had opponents that were beatable, I just didn't put in the effort and I wish I could go back in time and tell myself 'Just a little more and it'll pay off'." The boys found motivation in various ways, but a specific inspiration deserves the spotlight.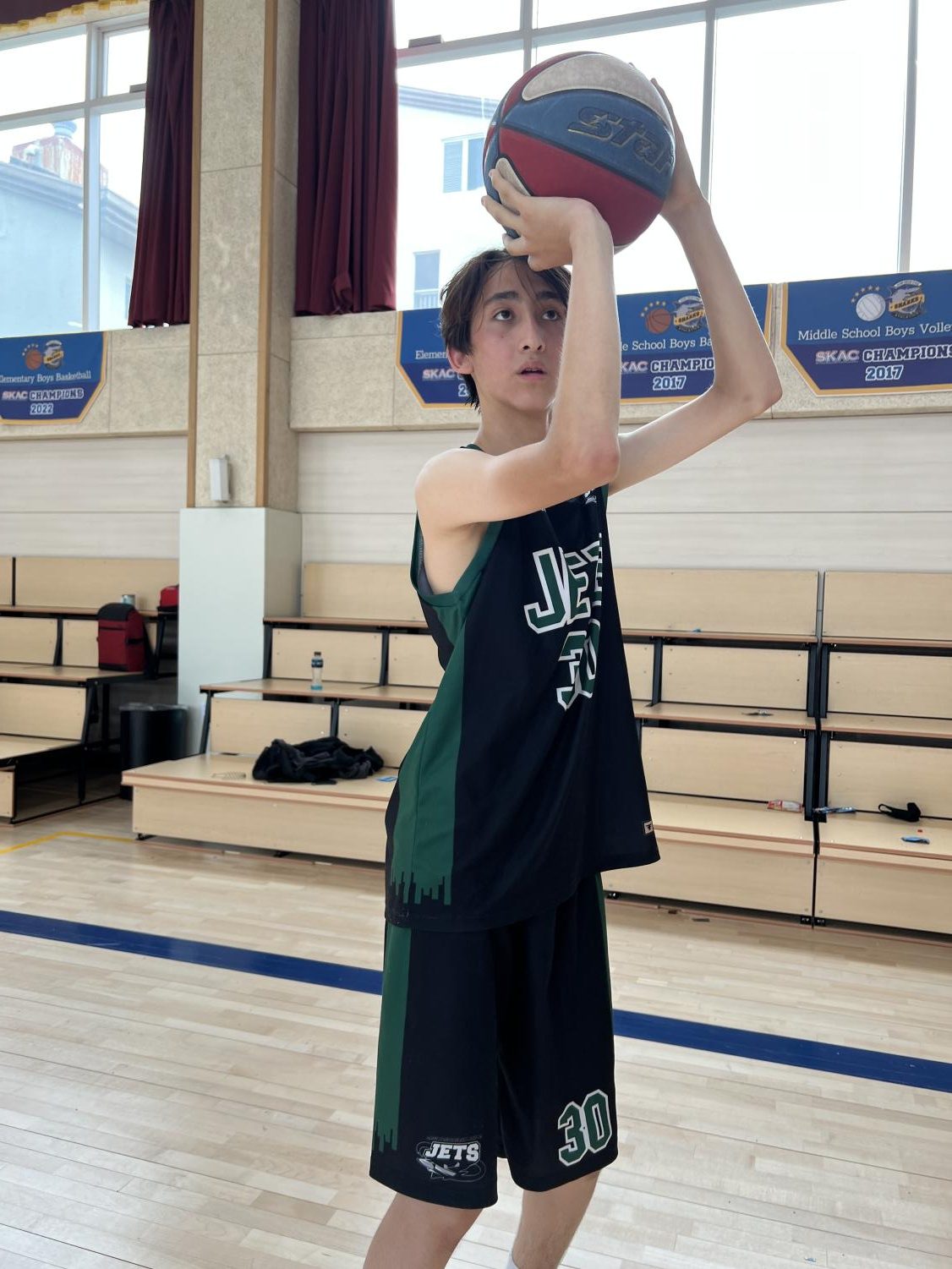 A few days before the games, students learned of the passing of a former coach. Bryan said, "For our finals game, we chanted 'Payan on three' because when we were elementary students he was a big role model that we all looked up to playing basketball and he introduced us to the sport. As he recently passed away we wanted to memorialize him and win for Mr. Payan."
The boys had the trophy in the palm of their hands, but sadly ISB (International School of Busan) snatched it up. The game came down to a two basket difference, and by the end, the squad walked off the court with their heads hung low. The boys expected to become the first ever Triple Crown winners (Futsal, Volleyball, Basketball) for DIS, but lost their grip at the end. 
Haydn said, "I just wanted to say that it was nobody's fault and that one loss isn't an overall loss. This loss doesn't feel like a loss to me. It feels like motivation to play harder next year." 
Eighth graders filled the majority of both rosters. As they rise up to the big leagues of high school play, up and coming middle schoolers have some big shoes to fill.