Find LOVE with Beaded Bracelets
Self-Made Accessories Promote Fight Against Discriminate
To commemorate the International Day Against Homophobia, Biphobia, and Transphobia, the LOVE(LGBTQ+ Organization for Various Ethnicities) club planned a week-long bracelet event for middle and high school students to participate in during lunch.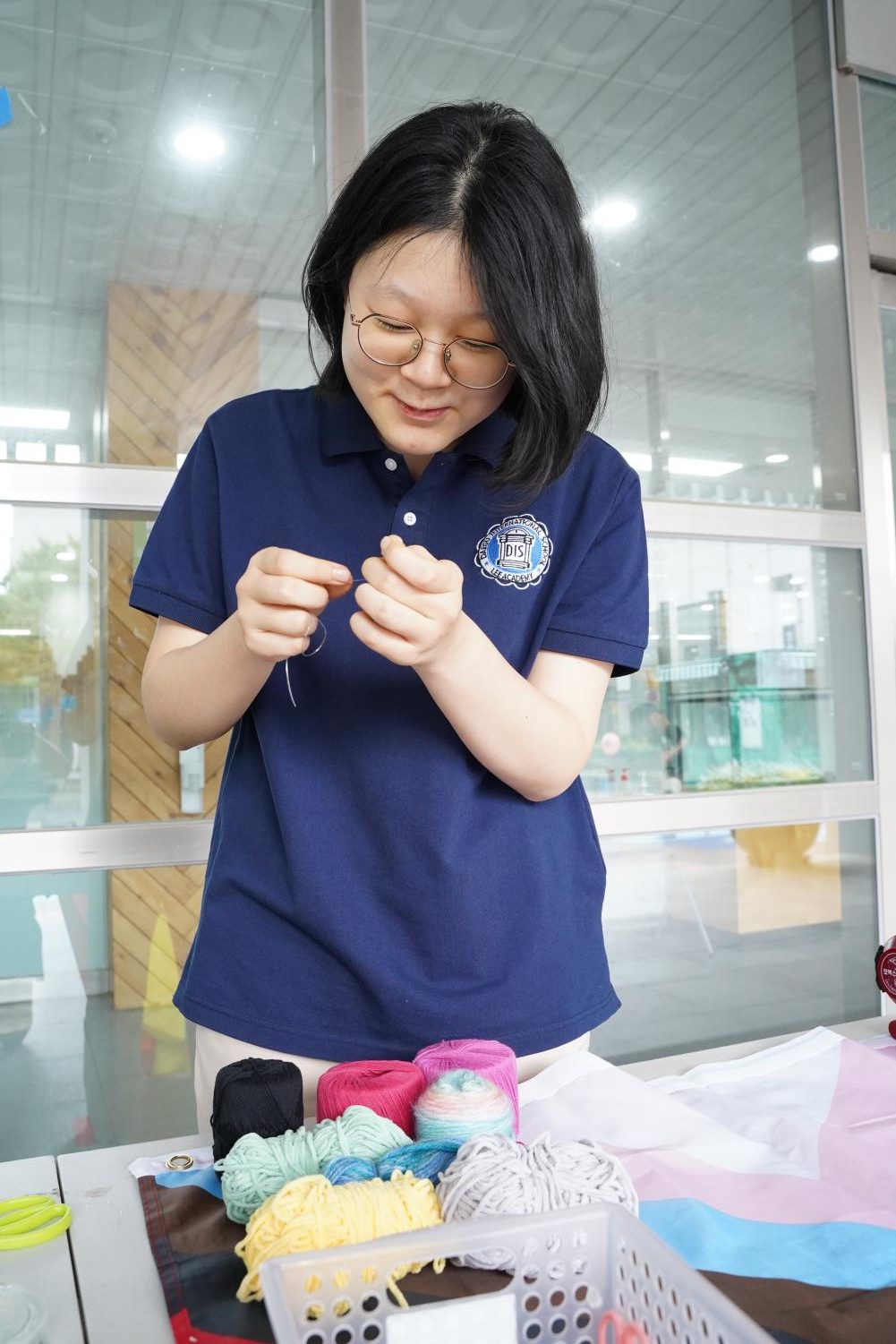 Mr. Cameron, the advisor of the LOVE club, described, "This week, we are celebrating [protests] against homophobia, biphobia, and transphobia to show that everyone in our community is welcome. We want to acknowledge people who are LGBTQIA+ and are discriminated against." For that purpose, the middle and high school LOVE club came together to host an accessory making activity, which they call the 'Belonging Bracelets' event.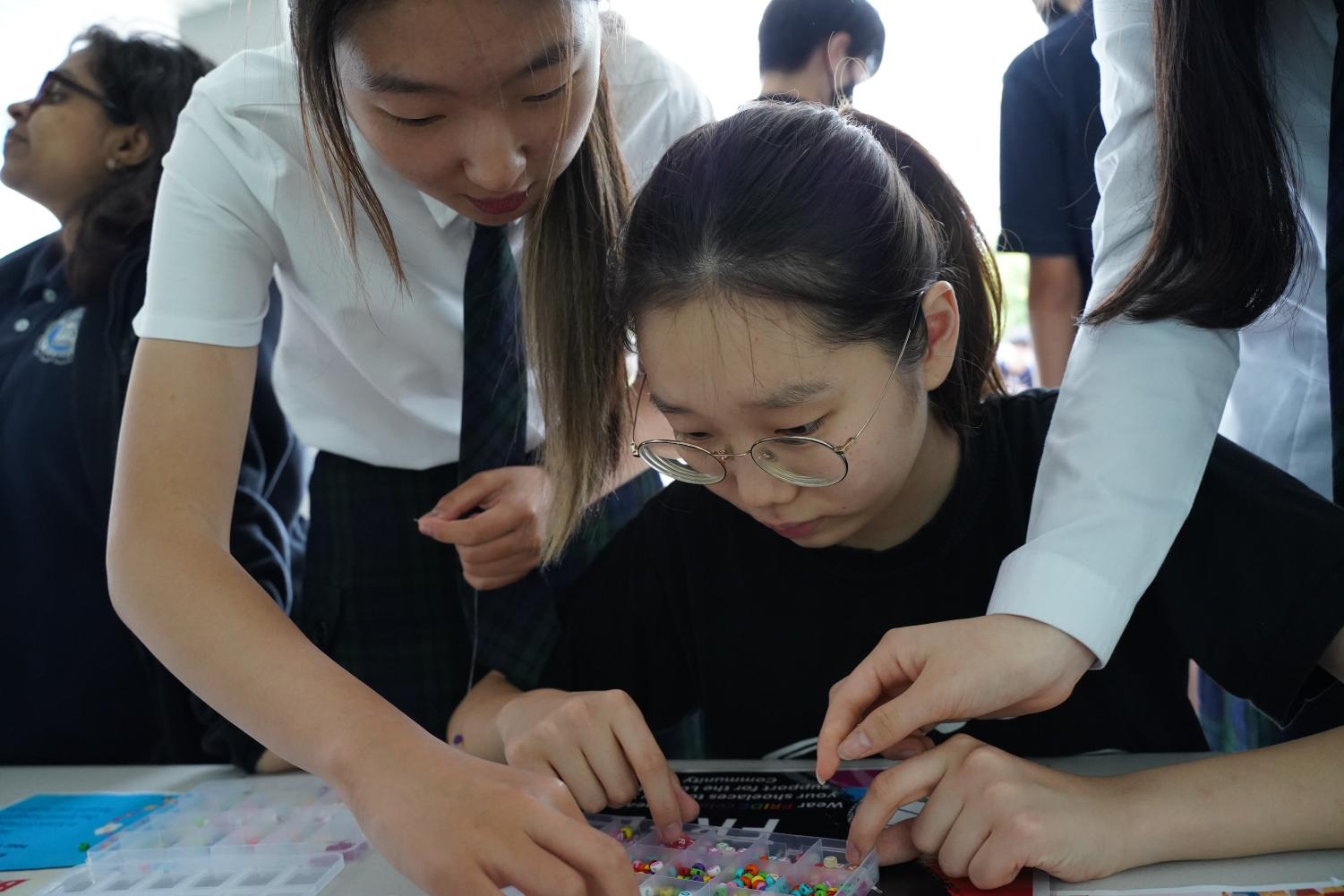 In past meetings, the LOVE club brainstormed various ways they could commemorate the day. Out of all the creative ideas, the club chose Minori's: bracelet crafts. Minori explained, "We wanted to do an event that would acknowledge people about the day but also that is fun. We've done the belonging bracelet activity before with the elementary students, and it was a huge hit. We also heard feedback that middle high school students also wanted to participate, so we were like, 'why not try this?'"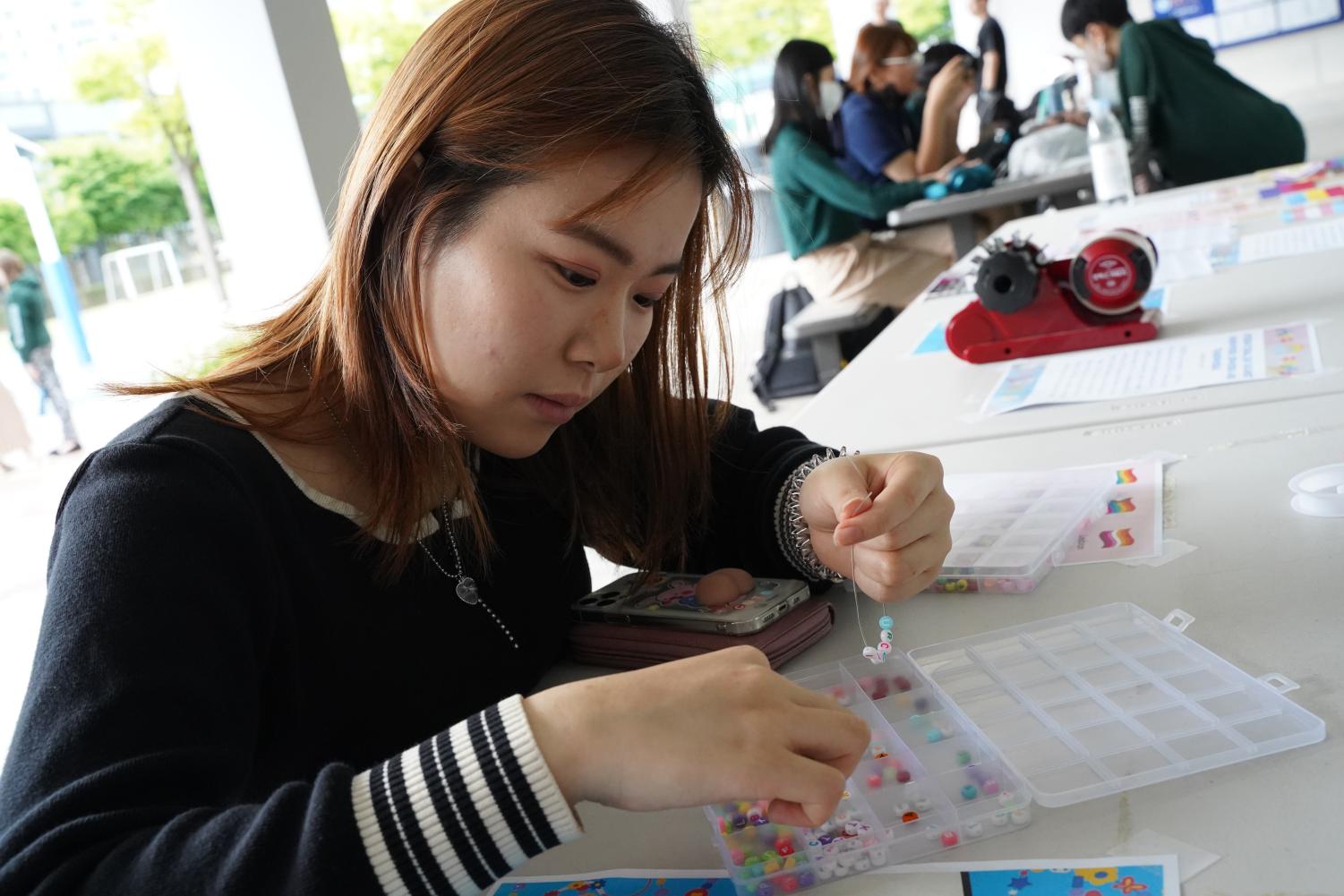 Crafts indeed served as a great way to express individuality. All materials, purchased by the LOVE club with the money fundraised earlier in the year, were given away for free. The table booth setup had lots of students and even teachers dropped by to help raise awareness and show inclusion.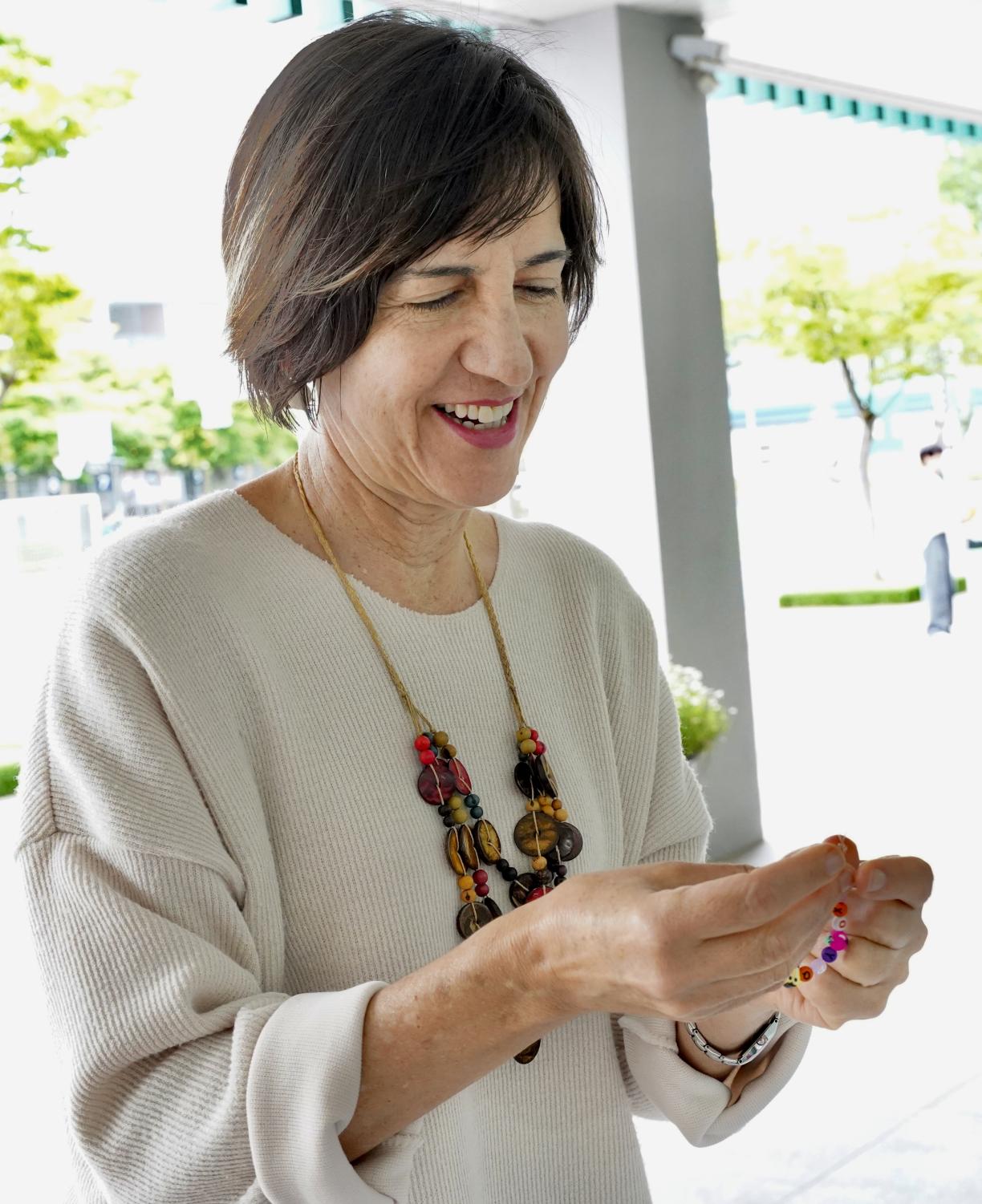 Shannon, an 8th grader, commented on her experience. "I learned that more people than I thought were supportive and not really judging of LGBTQ or our club and our events, because a lot of people came to make bracelets. It was just a great way to celebrate."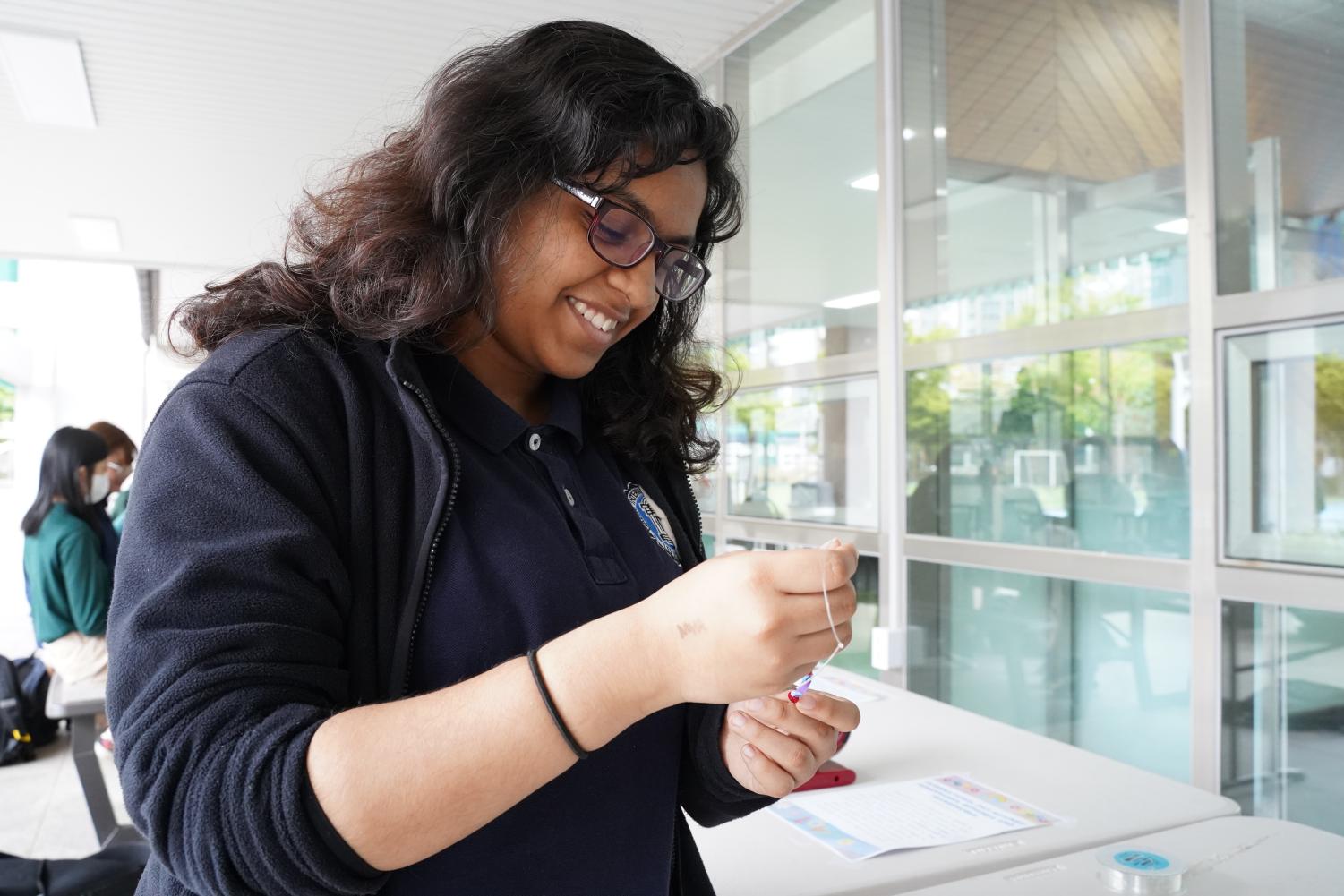 The activity came through as a success; it entertained and educated simultaneously. Hallways filled with middle and high school students with colorful beads on their wrists for a while. Through 'Belonging Bracelets', the LOVE club promoted both direct and indirect action against homophobia, biphobia, and transphobia.