Prom Committee Hashes Out Big Plans
Venue Change, Funds, and Attendance Lead their Agenda
March 29, 2023
Flowers bloom and temperatures rise as spring approaches fast. The new season brings the busiest time of the year for the Prom Committee. Lately, they discuss the theme, main structure, and big changes for their end-of-the-year dance on June 3rd. The banner in the stairwell counts down the weeks left until prom, which reminds high schoolers to prepare for their fanciest night of the year.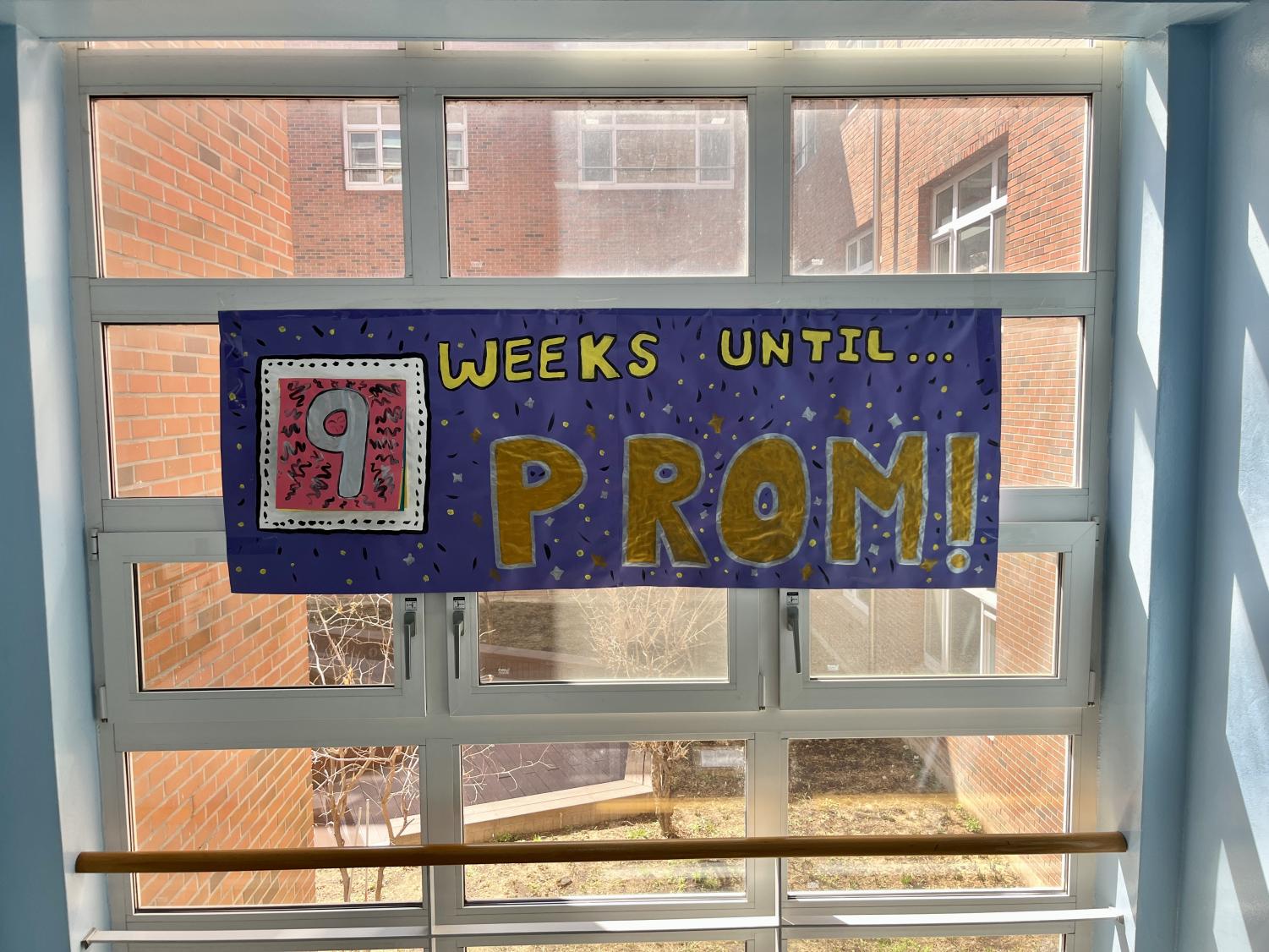 Finance proves essential since the committee has to pay for food, decoration, music, the party hall, and any other components of the big day. For fundraising, the Prom Committee and the Elementary Student Council collaborated and hosted a DIS Uniform Sale. Students gathered gently used uniforms which were sold for 5,000 won each.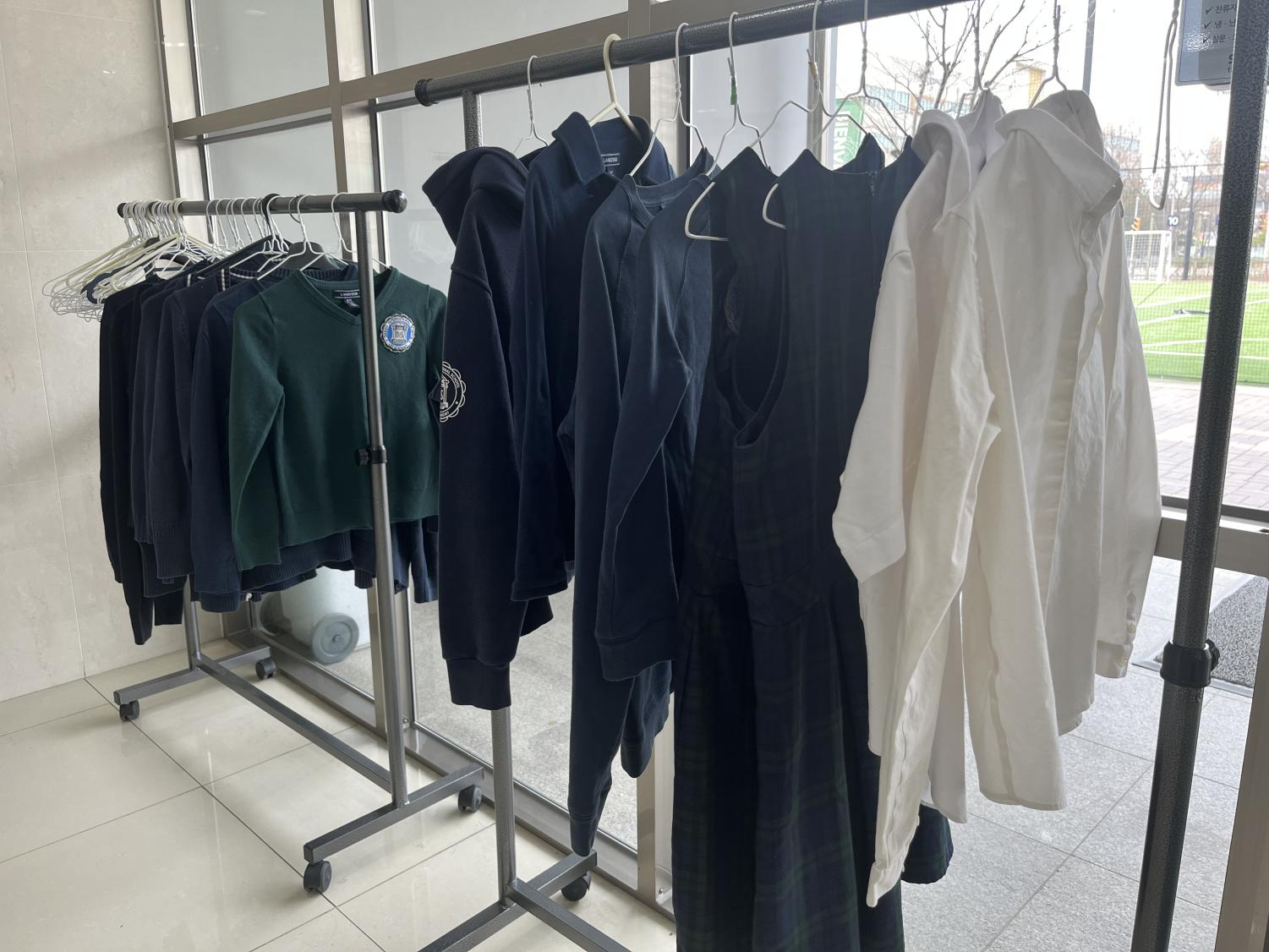 Since COVID abated, the Prom Committee began the search for a venue outside the school campus. Mrs. Gum said, "We need to find the approximate number of people attending because that dictates what kind of venue we get. We can't get a venue too small or too big." To do this, they sent out a Google Form to survey students' prom plans. Mrs. Gum also noted that feedback is needed from attendees so they can avoid locations that might be unsuitable. The club sent an email to ask for suggestions from parents as well. 
Last year, the Prom Committee beautified the dorm lobby and courtyard into a 'Starry Night.' This year's theme is 'A Midsummer Night's Dream.' Thus, the party will incorporate lights and a garden. "So, it's kind of like a romantic garden. But it doesn't need to be romantic. It can also be like the feeling and the atmosphere, not like the relationship. I think we can also enjoy a good time with friends without any romantic inter-relationship. That's really important," said Mrs. Gum.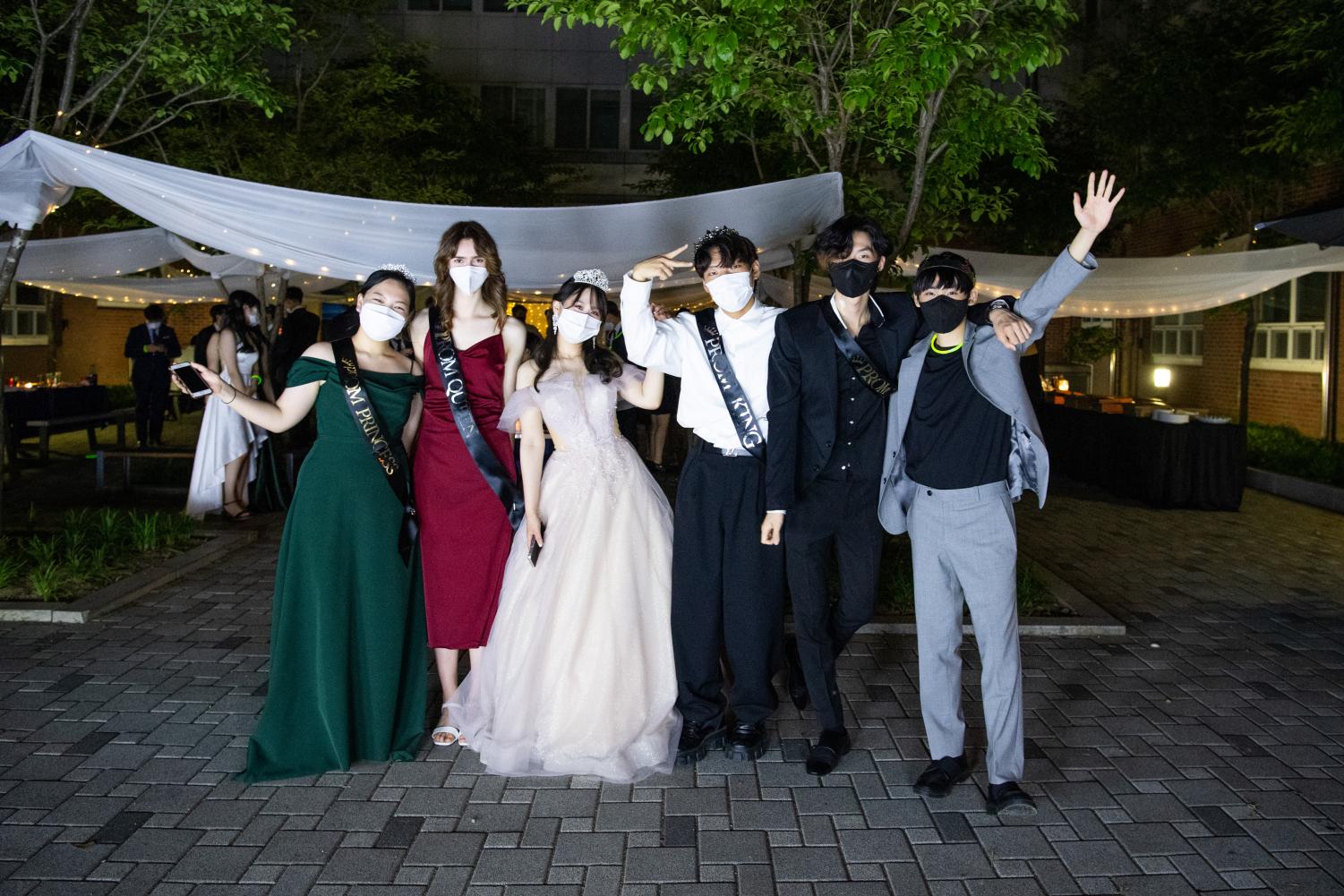 Another addition to this year's prom is that people can invite friends from other schools. Also, a discount will be given out to those who invite a partner. "Your partner doesn't have to be romantic, it could be just you and your friend," clarified Mrs. Gum. 
The cost of the ticket recently sparked heated discussions among potential attendees. "We don't know yet about the price. The more money we make, the lower the price. This is an extremely expensive event. The Prom Committee's job is to make the cost as low as possible because we want more [people] to come. It could cost over 100,000 won per person, but our job is to try to throw in as much money as possible. So we are only asking you guys [to pay] 40,000 won. Last year it was around 40 or 50,000. We will try to keep it around the same range. That's our goal," said Mrs. Gum.
Since this is the first time that prom will be held outside DIS, students expect something different from the past. "I anticipate grand fun. I think it will be much bigger than last year's because it will be hosted outside. And I also think it will be more fun because we are inviting guests," remarked Betty from the Prom Committee. 
"Because last year we held our prom in the school courtyard, this year I'm looking forward to the venue," commented Ella, a senior. Some concerns also rose. "Since 9th-grade and 10th-grade students are also invited and I heard that many of them are coming, maybe it's too crowded," added Ella. 
This year's prom is planned to take place at Adela in Esiapolis, a rooftop venue that used to be a restaurant but is now mainly used for small, private weddings. Adela hosts the perfect party hall since it will also provide high-quality food and drinks, which will be included in the ticket price. The event will be held from 5pm-11pm. During that entire time slot, Adela will be booked solely for the DIS 2023 prom. 
Prom Committee members always need help and support from DIS students. One person requested a photo booth machine and Betty replied, "I'll propose it to the committee and if they like it, we can make it happen." They open their ears and try to listen to every suggestion.
A formal dance stands the test of time as a major life milestone and quintessential experience for high schoolers. "It's going to be a good time. I think a lot of students may feel like they're not comfortable coming to this kind of event. But this event is something that I think we need sometimes to have an opportunity to learn about ourselves. We might think that we don't think we like this kind of thing, but if we give it a chance we might end up liking it. I think that's what actually happened last year, some students were surprised at how much fun they actually had," said Mrs. Gum.