Elementary Volleyball Competes at the Final Showdown
Young Athletes Target Fundamentals and Teambuilding this Season
The elementary volleyball players traveled to AIS (Atherton International School) for the SKAC (South Korean Activities Conference) championship and enjoyed their time. The beginners showed off their new skills which they brought to the next level.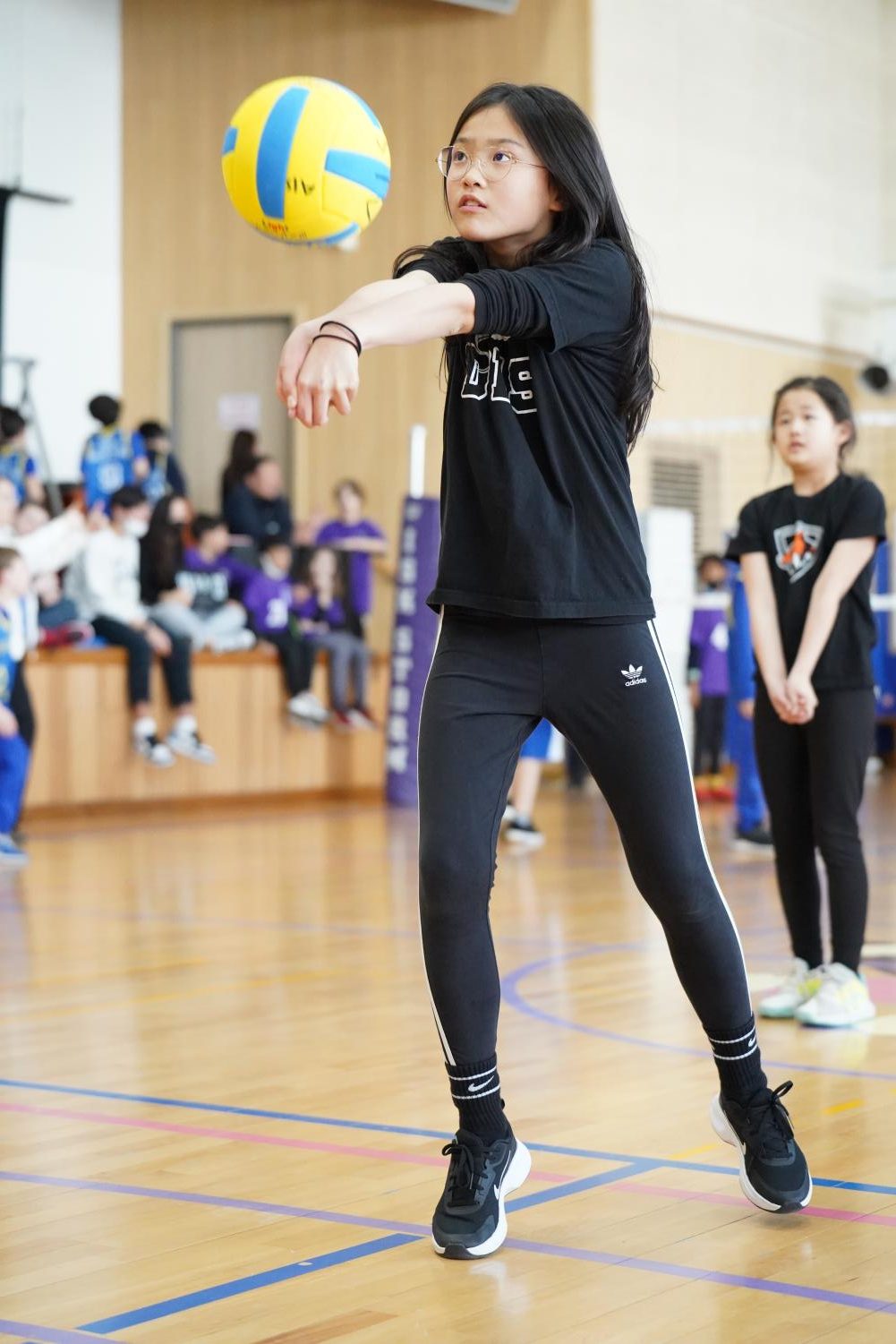 Mr. Bergan, the coach for the girls' team, expressed that kids showed dedication throughout the day. He said, "For the results of the tournament, I was happy. It can be a pretty chaotic environment at elementary volleyball with 6 games going on at once. With our three teams, all teams improved greatly from the divisional. Our A team ended up taking 2nd in the A division, losing in the championship game, the B team went undefeated in their division, and the C team played many close matches working well as a team."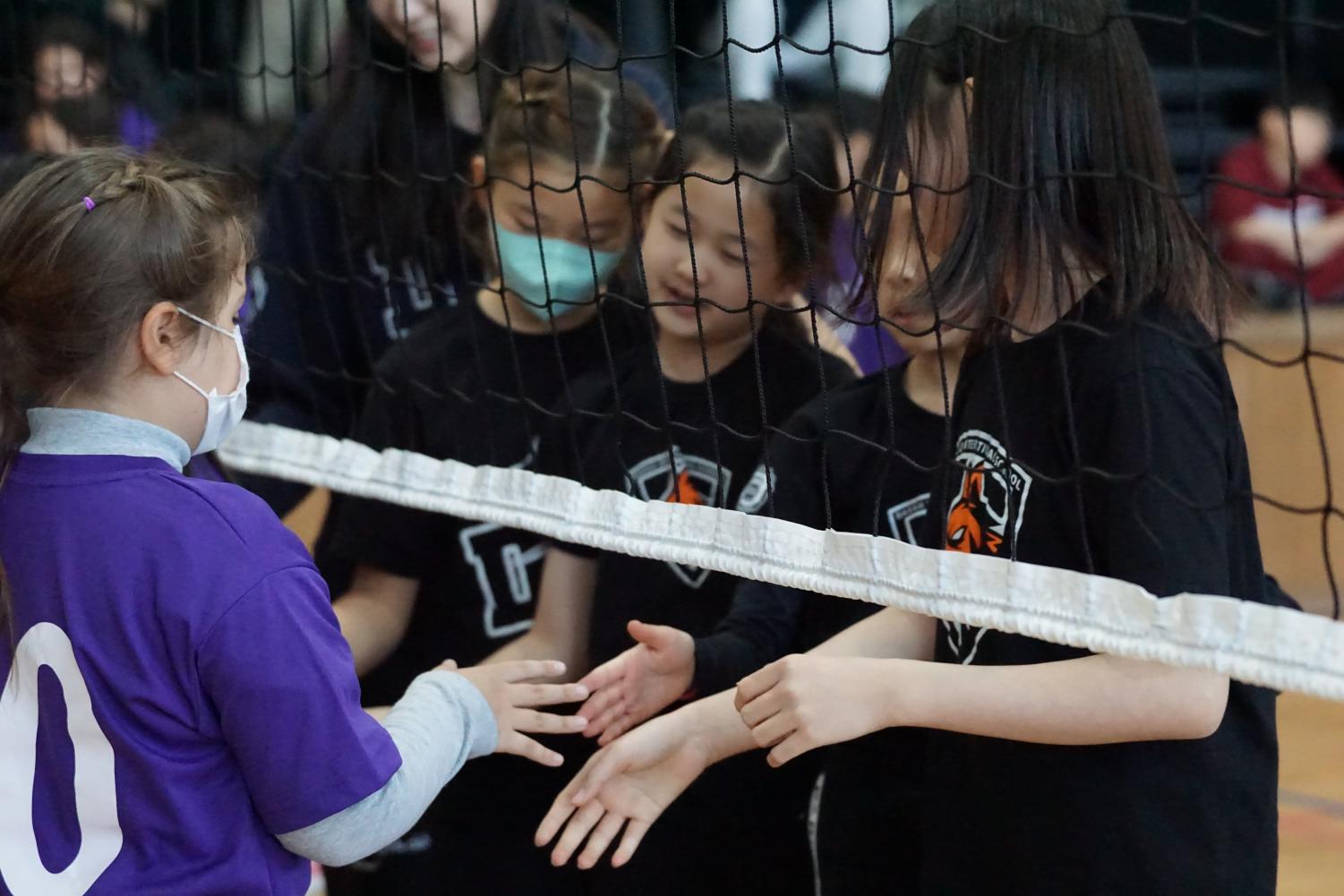 The girls' enthusiasm and devotion permeated the atmosphere. Tracy said, "At first, I thought we weren't going to make it to the finals and we were going to lose, but we practiced a lot and were shocked by the results because we got second place. Also, I had a lot of fun at the tournament because I got to compete against other teams."
The boys were pumped up and played their best throughout the day. Ms. Rouse said, "Our boys worked really hard and they had fun while talking to each other on and off the court. I saw a lot of improvement throughout the day." The boys felt proud of their results. Rookies look forward to returning next season as veterans move up to the middle school roster in 2024.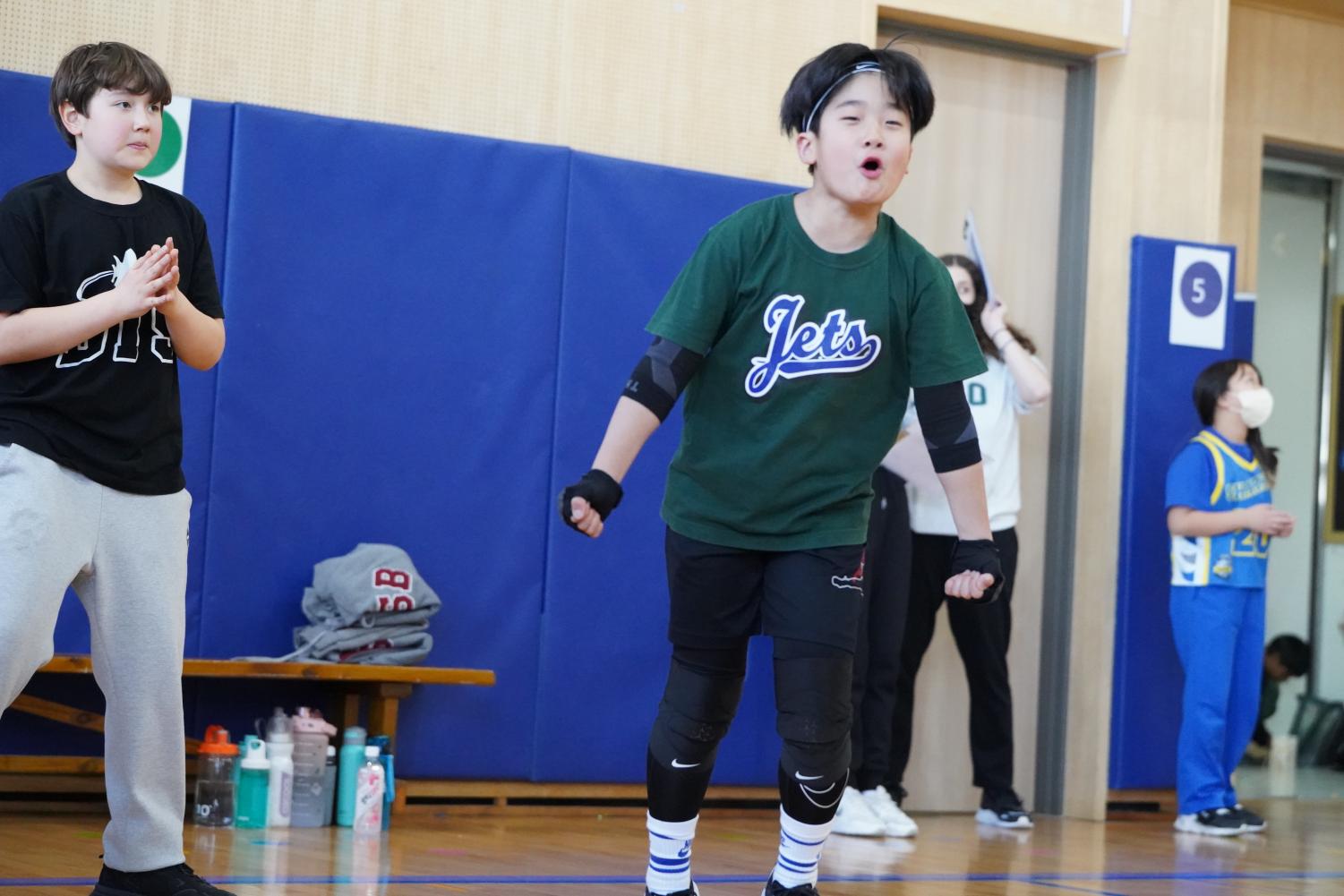 For months leading up to finals, the players displayed the capacity to develop, and it proved worthy. Mr. Bergan said, "Overall, the whole season was good, the kids are improving and they are excited about volleyball, which is good because you have to actually like the sport if you want to get better. I told the kids that the ultimate goal is to learn skills at a young age, so when they get older they can have an opportunity to bring trophies and banners at the middle school and high school level."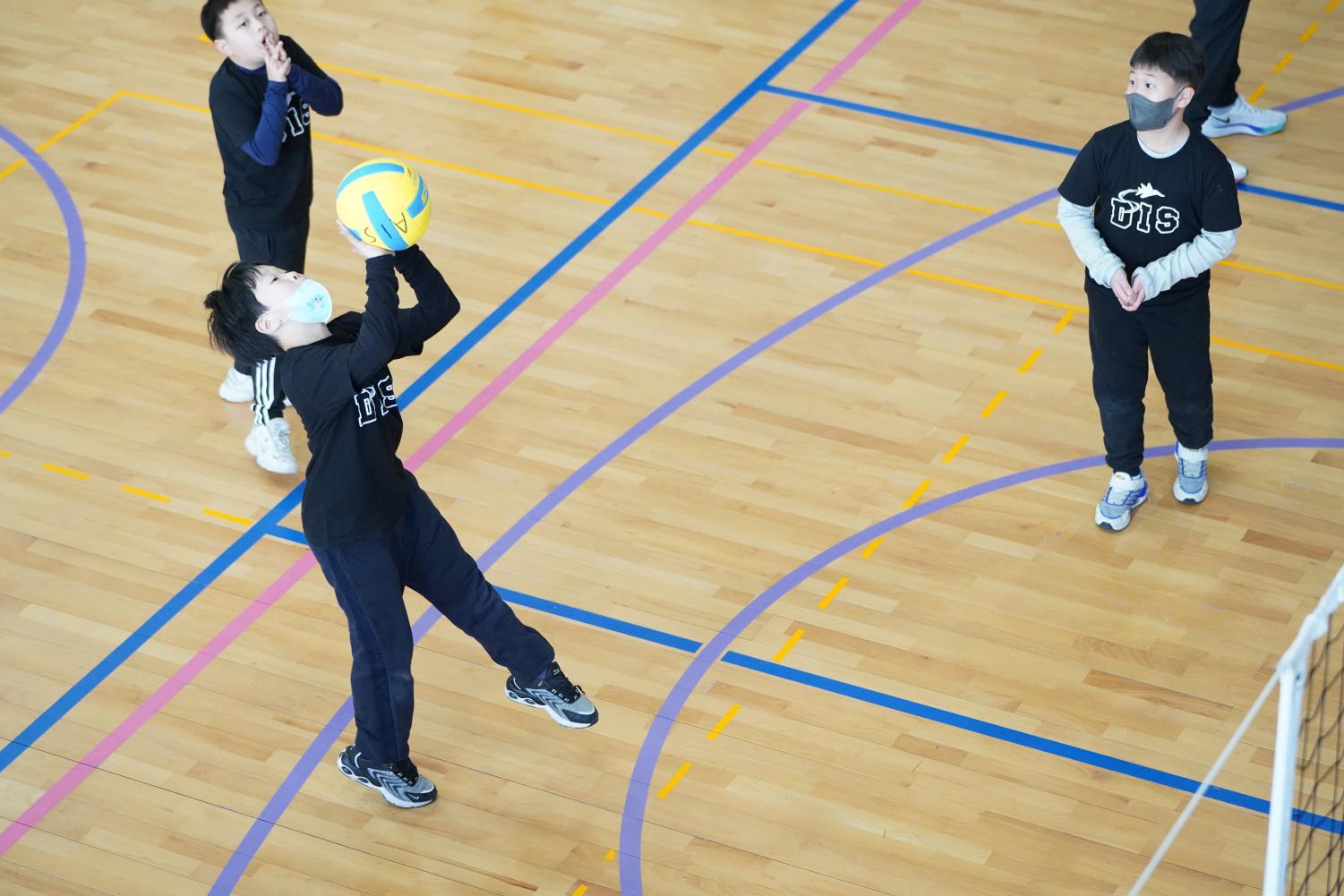 But no player is bigger than the team: The coaches also make the cohesive crew. Henry said, "Our coaches are good. They helped us a lot and we grew a lot from our coaches."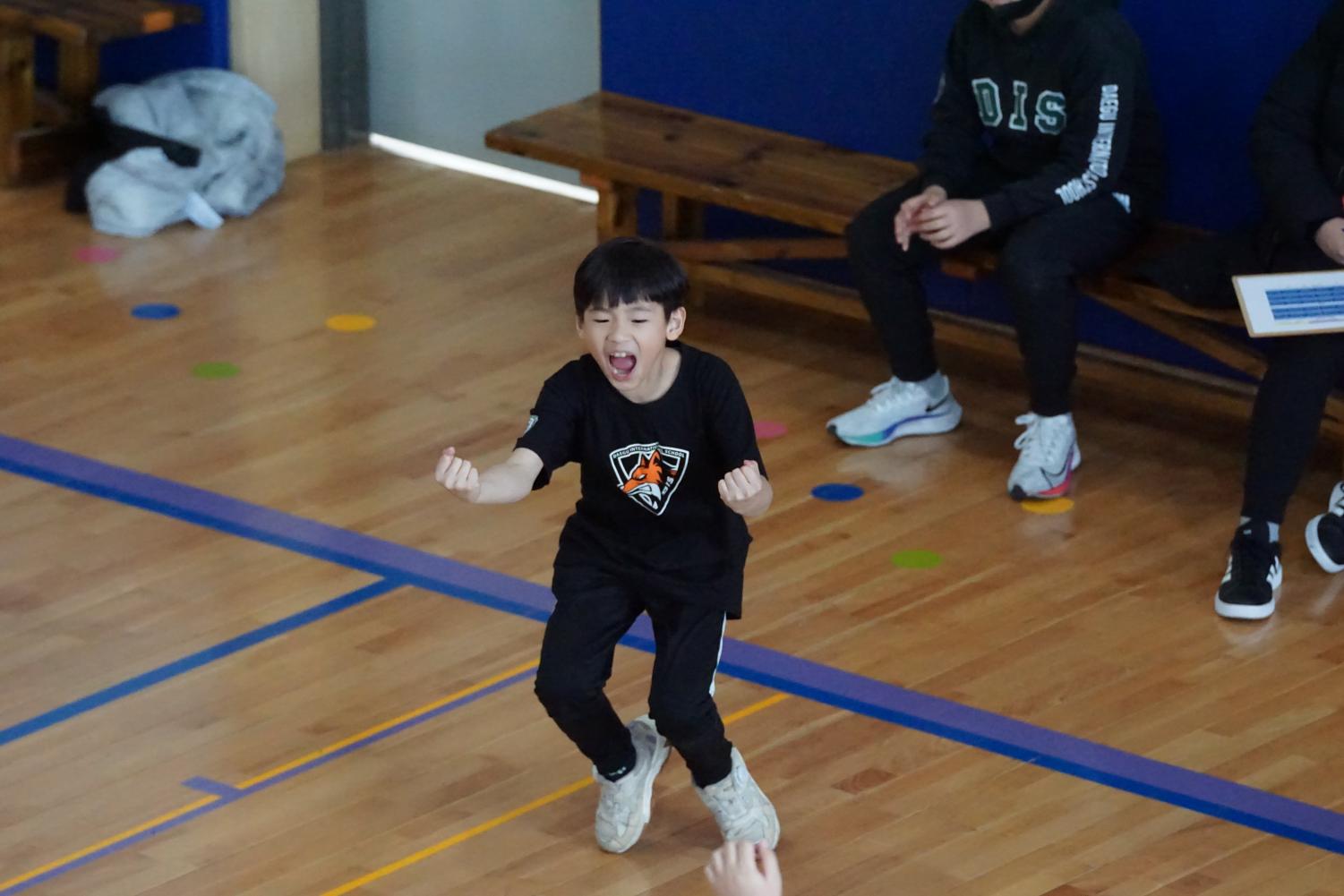 Tracy added, "We learned how to cooperate together and also practiced a lot more. We didn't do it only as a hobby, we also improved a lot. Mr. Bergan and Mrs. Jolly made sure that our fundamentals and basic skills were really good." Tracy bragged about an outstanding day at the SKAC finals. They finished the season on a high note, taking the future of Jets' volleyball into their own hands.