Boys Go Undefeated, Girls Play Without a Starter
Middle School Volleyball Cruises to Busan for Divisionals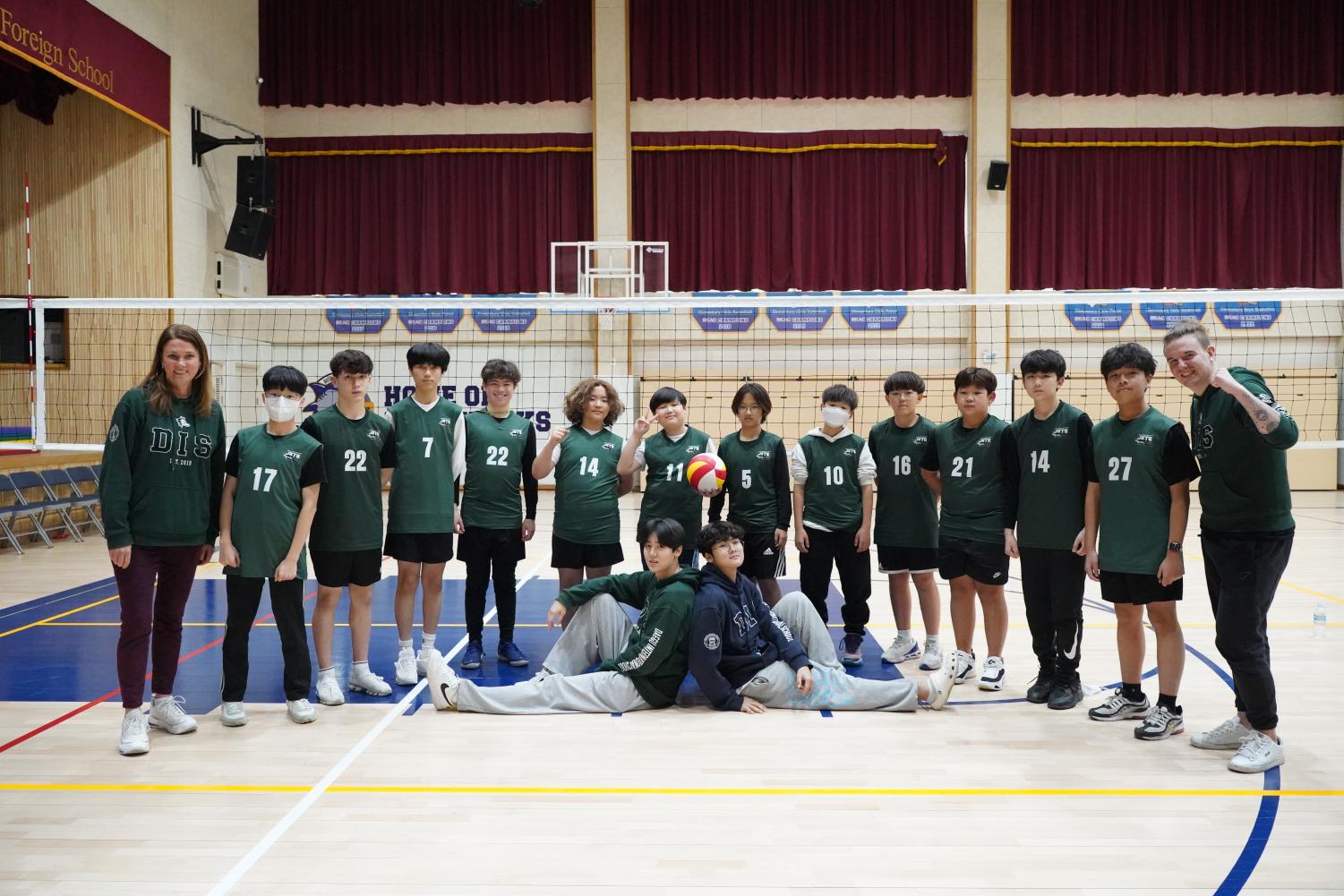 Middle school Jets dominated the SKAC Volleyball Divisionals at BFS (Busan Foreign School) before the Lunar New Year break. The boys split into four teams and the girls into two, allowing each player to get more practice for the finals.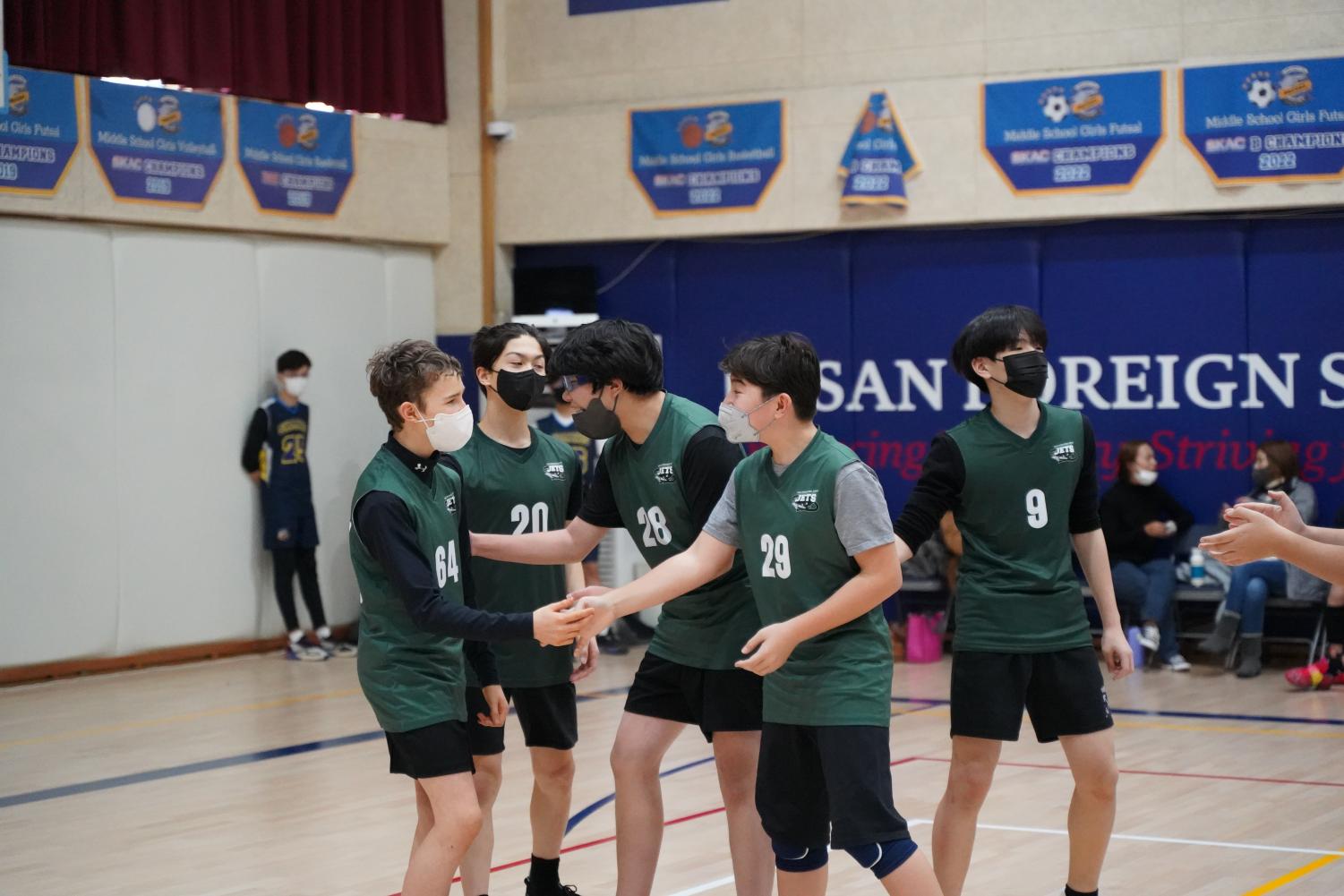 The Jets played remarkably well. The boys' teams 1 and 2 went undefeated, and squads 3 and 4 ended the day on a high note. The girls also came up close. Both girls' 1 and 2 improved significantly, climbing up the ranks.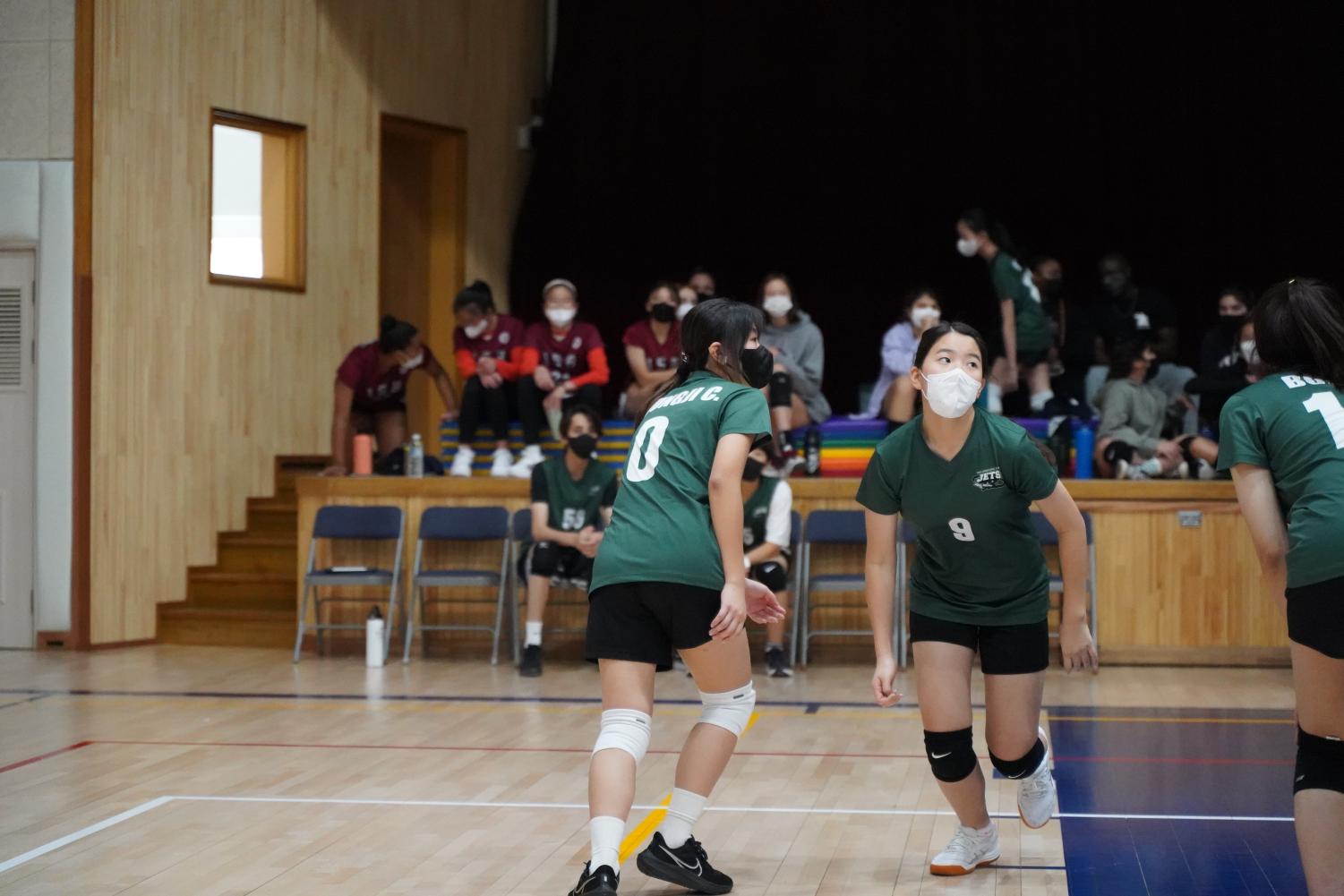 Everyone was nervous yet excited. Haydn, an 8th grader, said, "When we went into the gym it was really scary; everyone was taller than us and we were the shortest team there. I thought that, maybe, we couldn't do it, then Dylan and Juan gave us a motivational speech before the game, and we went into the first game and won it by 25 – 10. After that, we kept winning and winning, and it was really fun and exciting."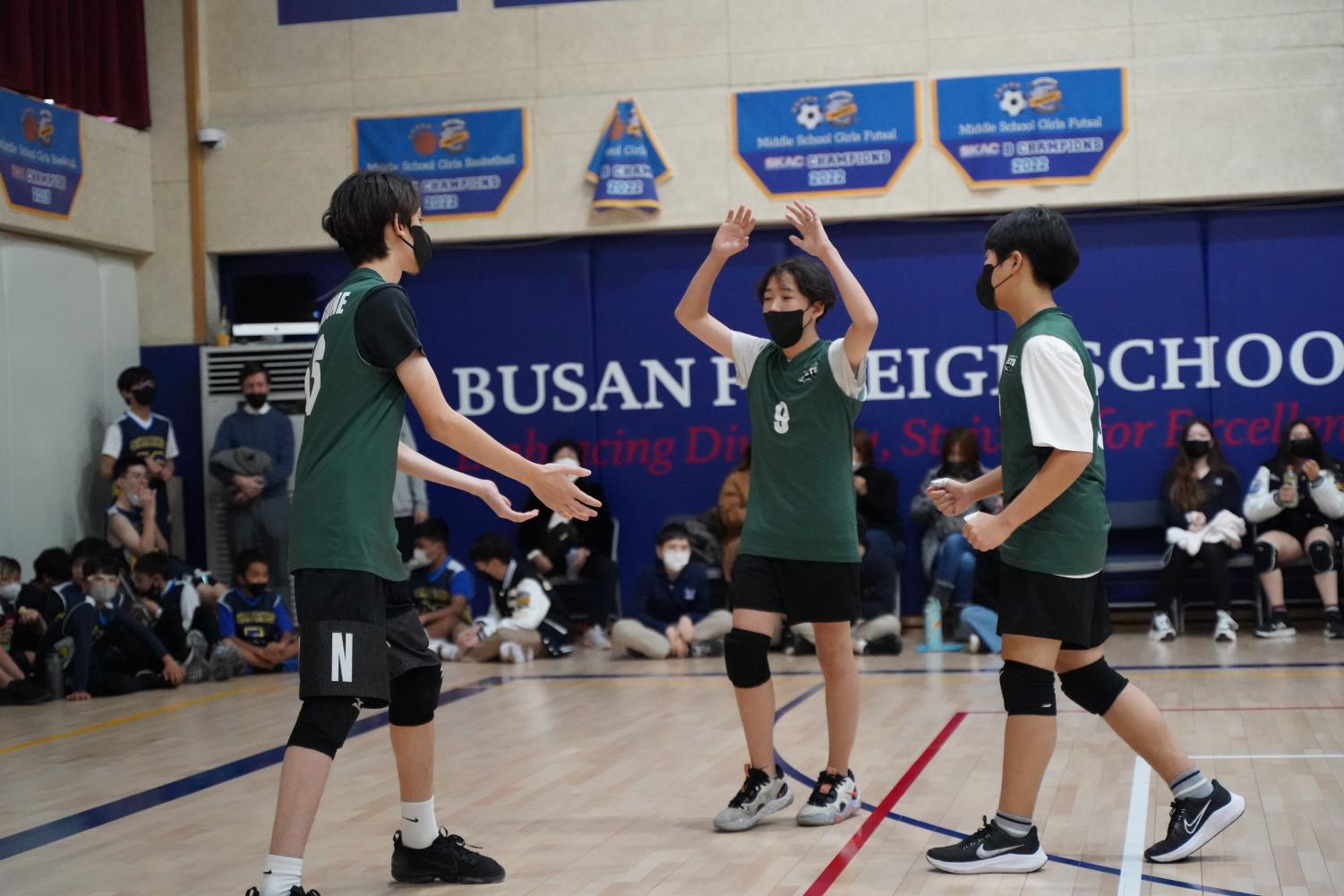 Although the day ended with impressive results, the underlying pressure upon the players was extreme. Bryan said, "As a setter, I had to make some decisions because some of my teammates wanted more sets than others, while some people had better spiking opportunities, causing people to complain. But I think I have chosen who to set for well."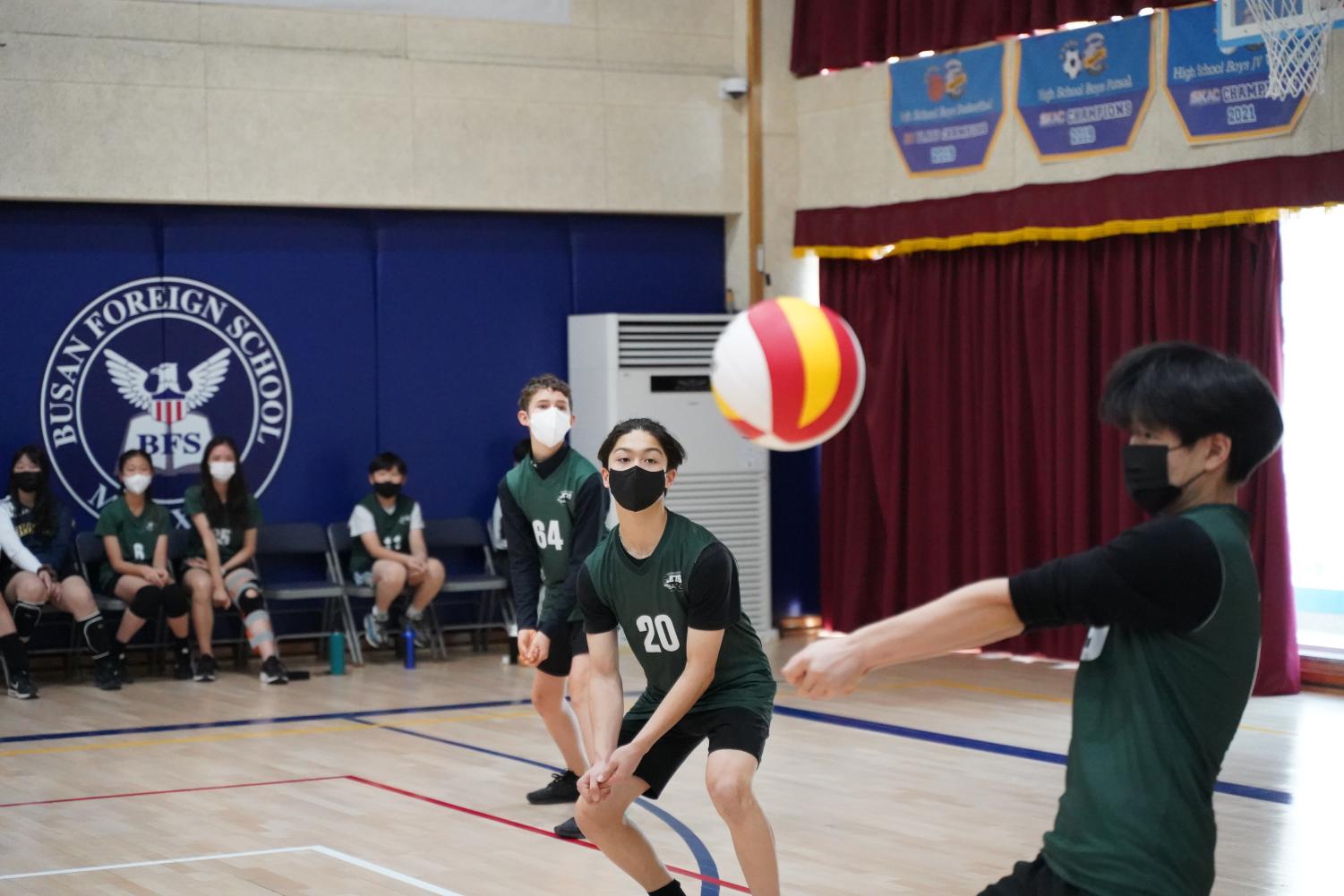 Jayden H. on the girls team added, "We weren't really able to get our receives up, and there was this one kid that was really good at serving and we couldn't put up any of the serves, so it put a lot of pressure on everyone, especially our libero."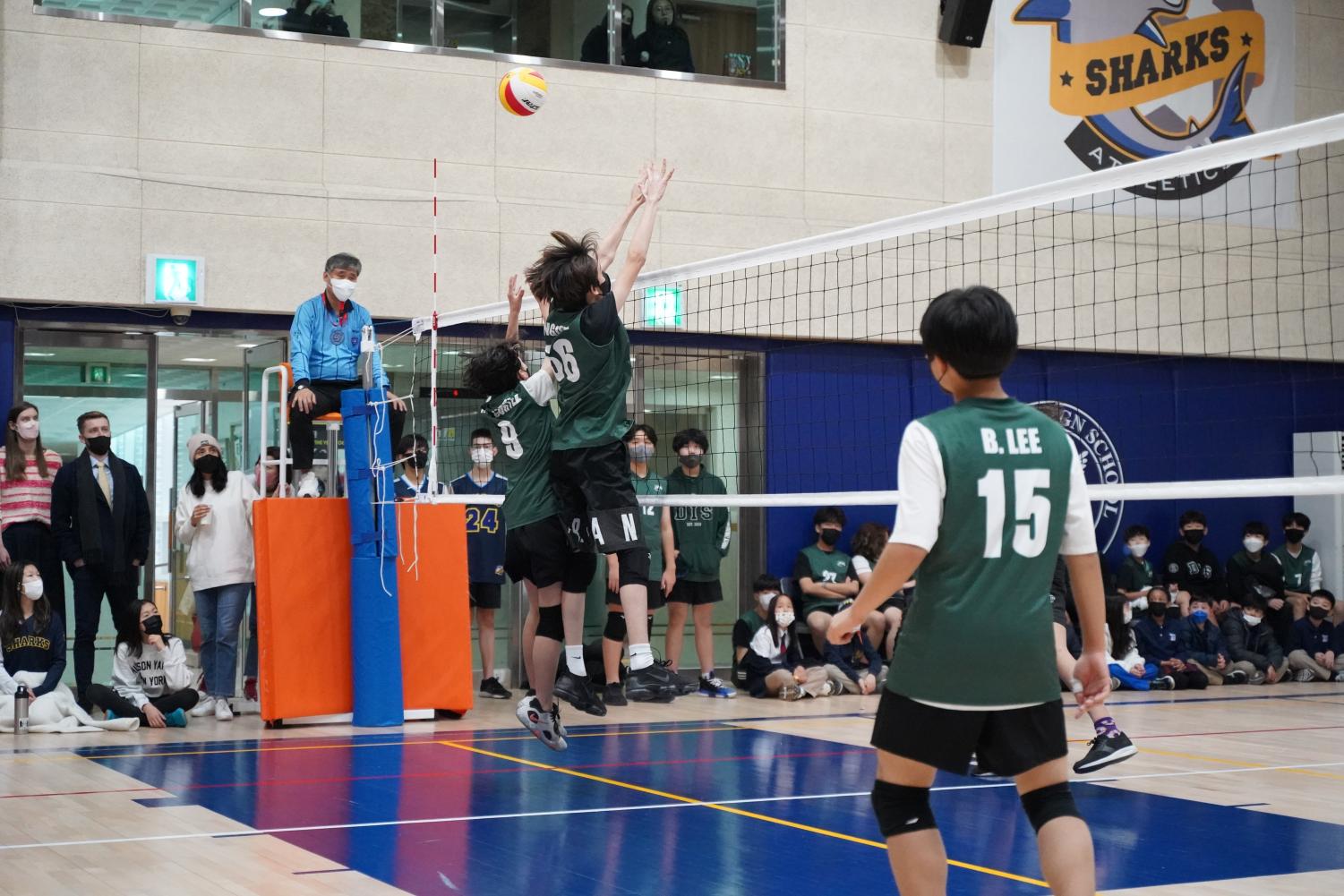 The girl's team also faced a series of obstacles. An unfortunate injury hampered the girls from playing to their fullest. Jayden said, "Our middle blocker, Shannon, got injured and she wasn't able to play in the games. She was the cornerstone of our defense because her blocking was so good."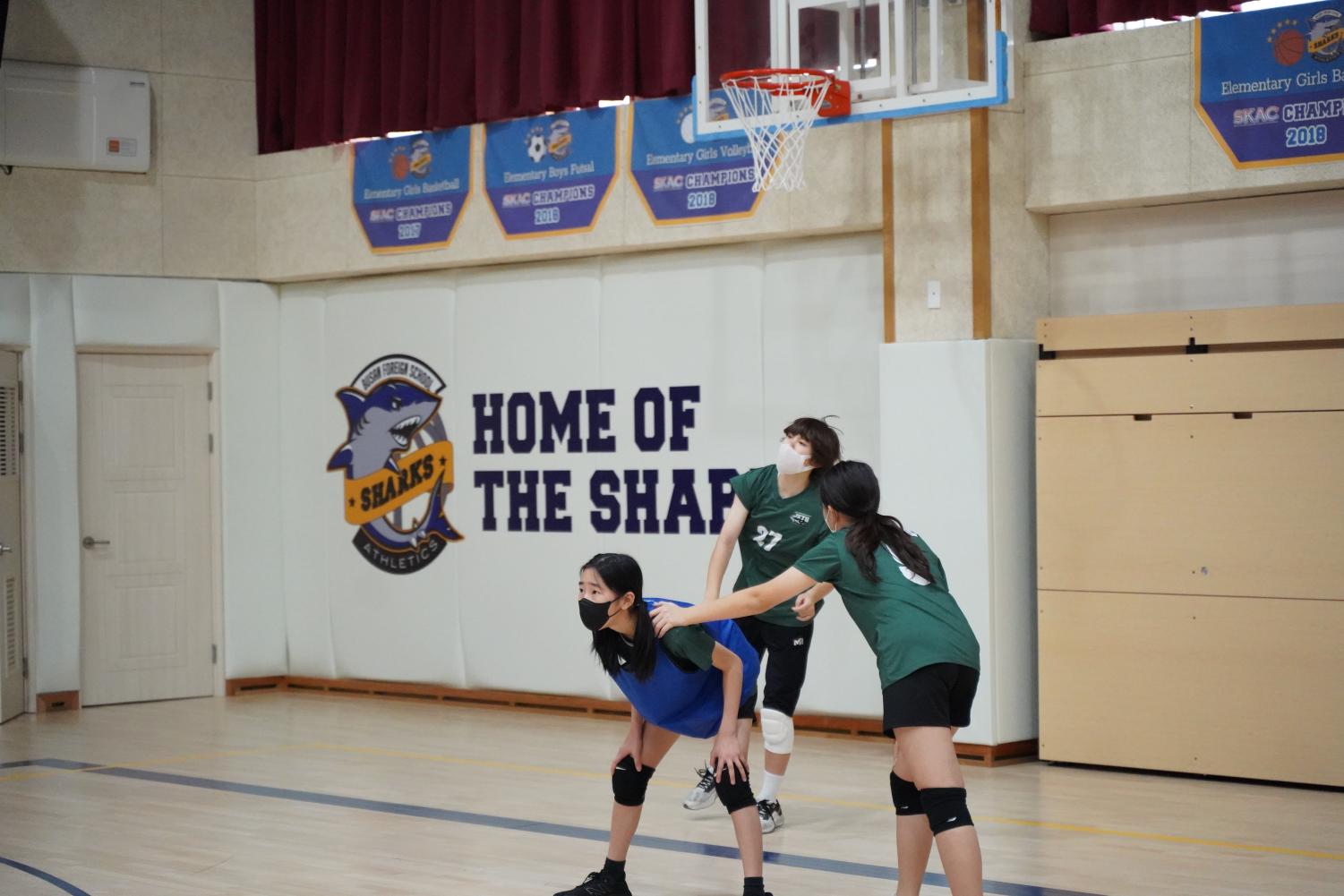 Even with the injury, Shannon tried her best to be a supportive member of the team. She said, "I was devastated because I practiced really hard for the tournament, and I was looking forward to it, but that was a week before I got injured. I was sitting on the bench and cheering my teammates on, and talking to them when they were down about losing. I also watched all their games and filmed them, so they can look back at it and improve on it."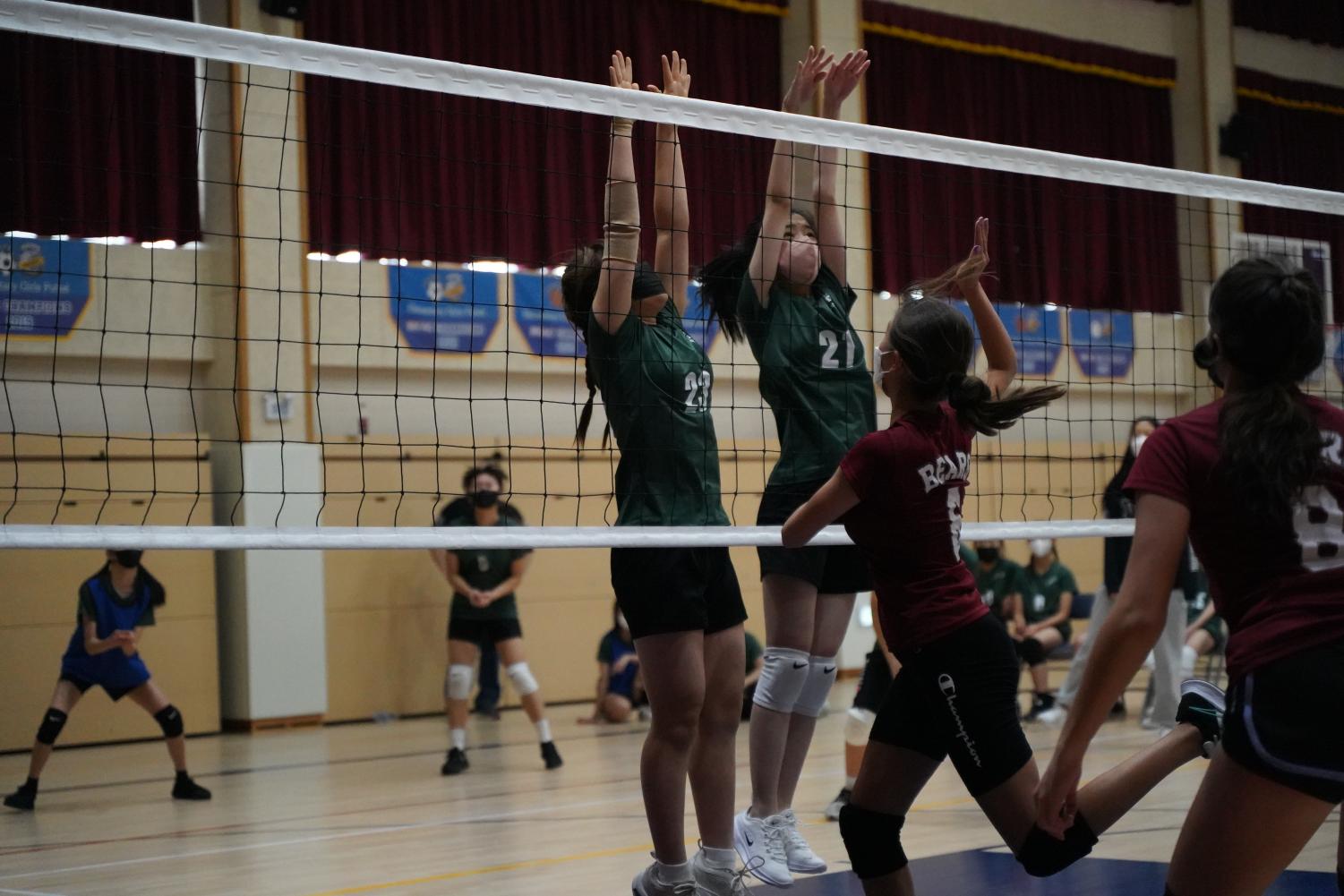 Shannon isn't the only player that dedicated time and energy to improving their skills. Haydn said, "As my teammates like to say, a lot of my skills come from my height, but also, I practiced a lot. When other people were practicing different sports, I practiced volleyball and watched a lot of videos on YouTube such as the tutorials that helped me. When this year's volleyball tournament came around, I went out of my way and asked Mrs. Jolly, 'What can I improve?' or 'How can I improve that?' I asked Mr. Balint the same thing." The outstanding outcome of the day was a product of nothing but hard work from both boys and girls teams.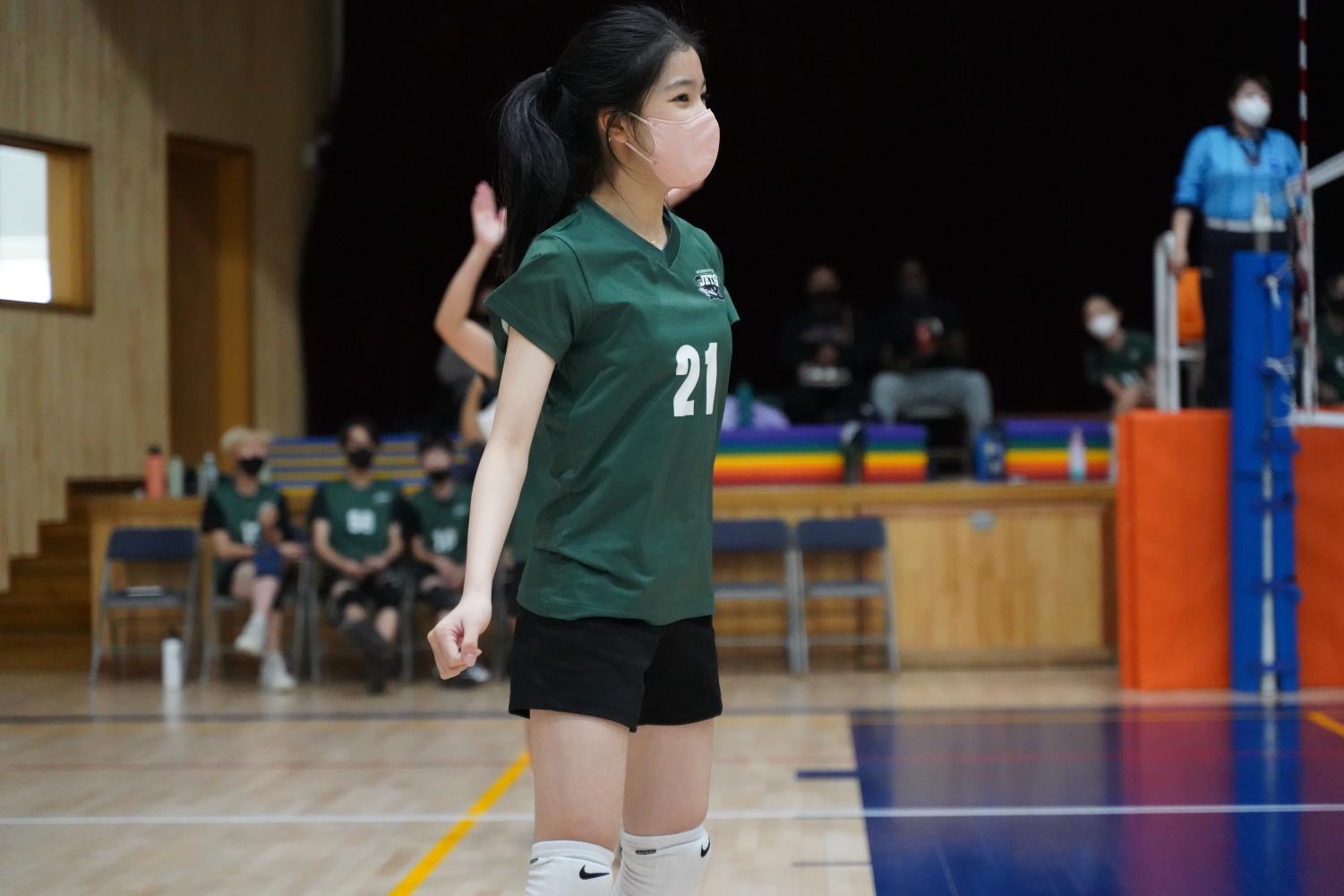 The SKAC Middle School Volleyball Divisionals provided an excellent opportunity for the players to experience a competitive atmosphere. Shannon said, "We should definitely improve on serve receives. We do not have a lot of experience with it. But if we work on that I think we can be a pretty good team."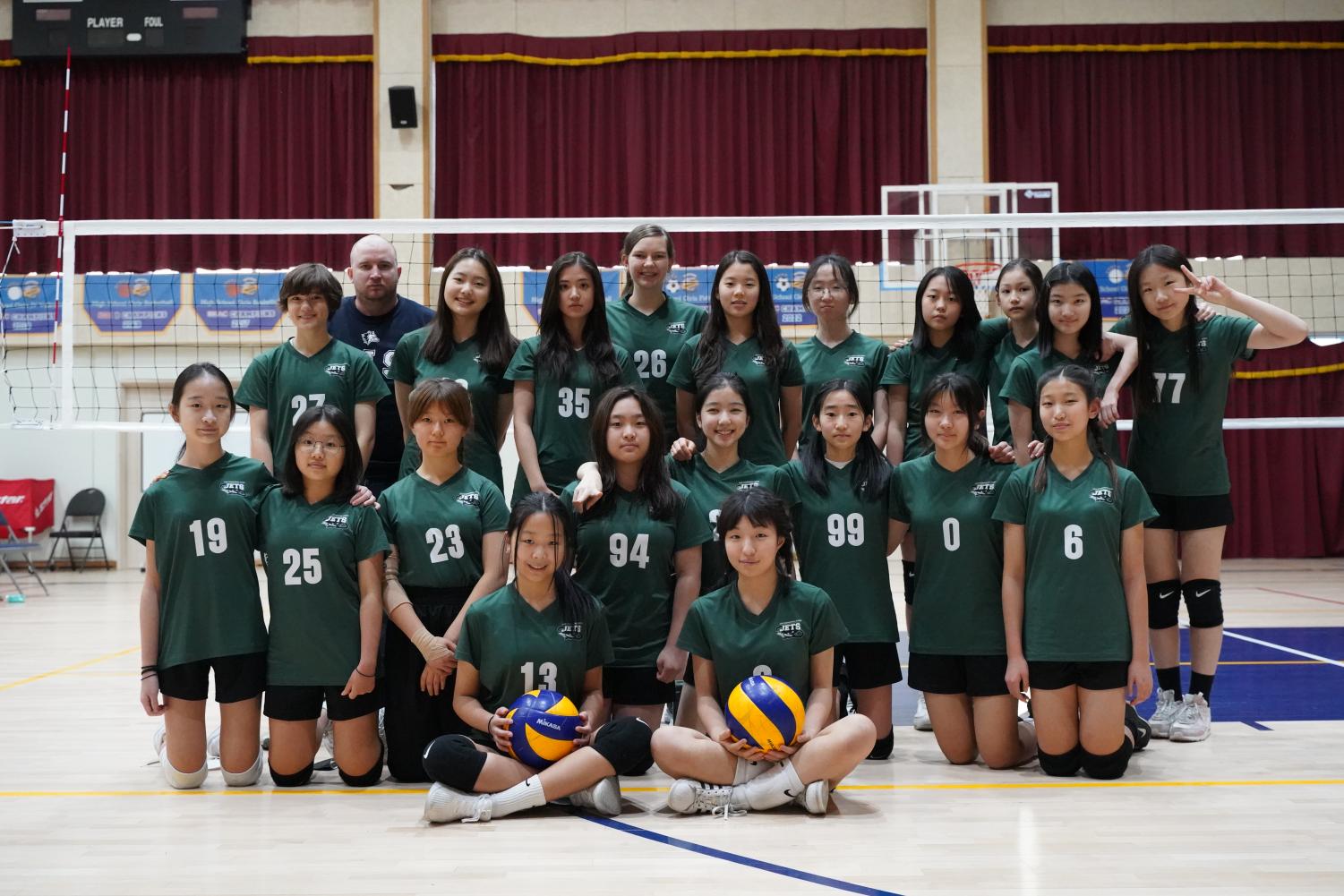 Shannon added, "I felt really connected to the team. I liked being on my team and playing with them." Volleyball is a team sport and you can't win by being the ace of the team. Having a connection with your team is the only way to win in volleyball, and we can rest assured that these players have that down for the finals.