DIS Welcomes Local Students for a Personalized Tour and Educational Activities
Jets Representatives and Dong-Bu High's UNESCO Club Unite for the Day
Korean students from Daegu Dong-Bu High School made a visit to our campus on November 9th. Members from leadership clubs, such as Student Athletic Advisory Committee (SAAC), High School Student Council (HSSC), and National Honor Society (NHS), gathered to greet our first formal student guests for this school year.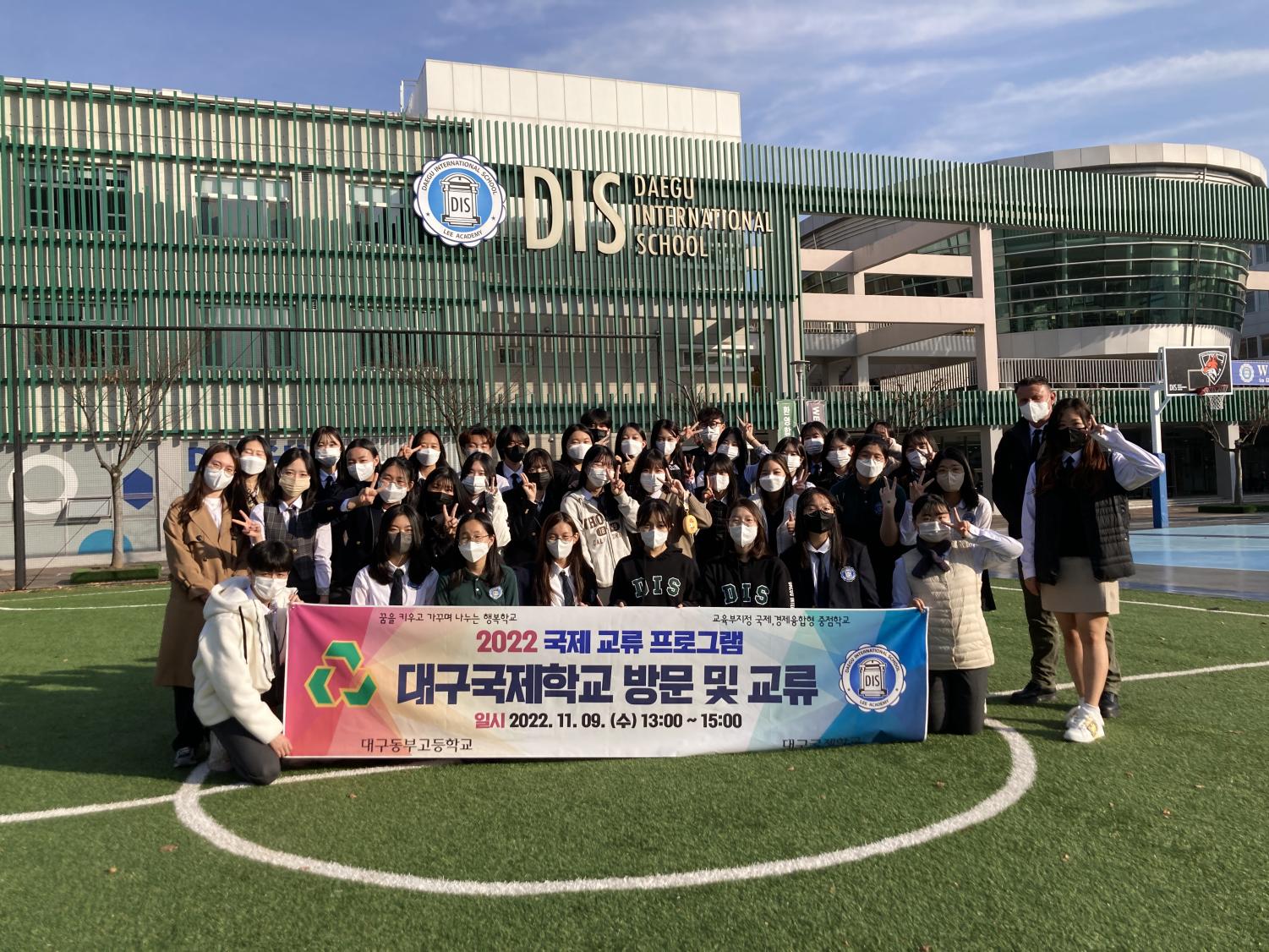 "Dong-Bu High School wanted to share their learning with DIS high school students," explained Mr. Jolly. "It always feels wonderful to meet new like-minded leaders, and it was nice to see their enthusiasm for their club, but also their joy that they had to visit our campus and meet with our students to make some new relationships."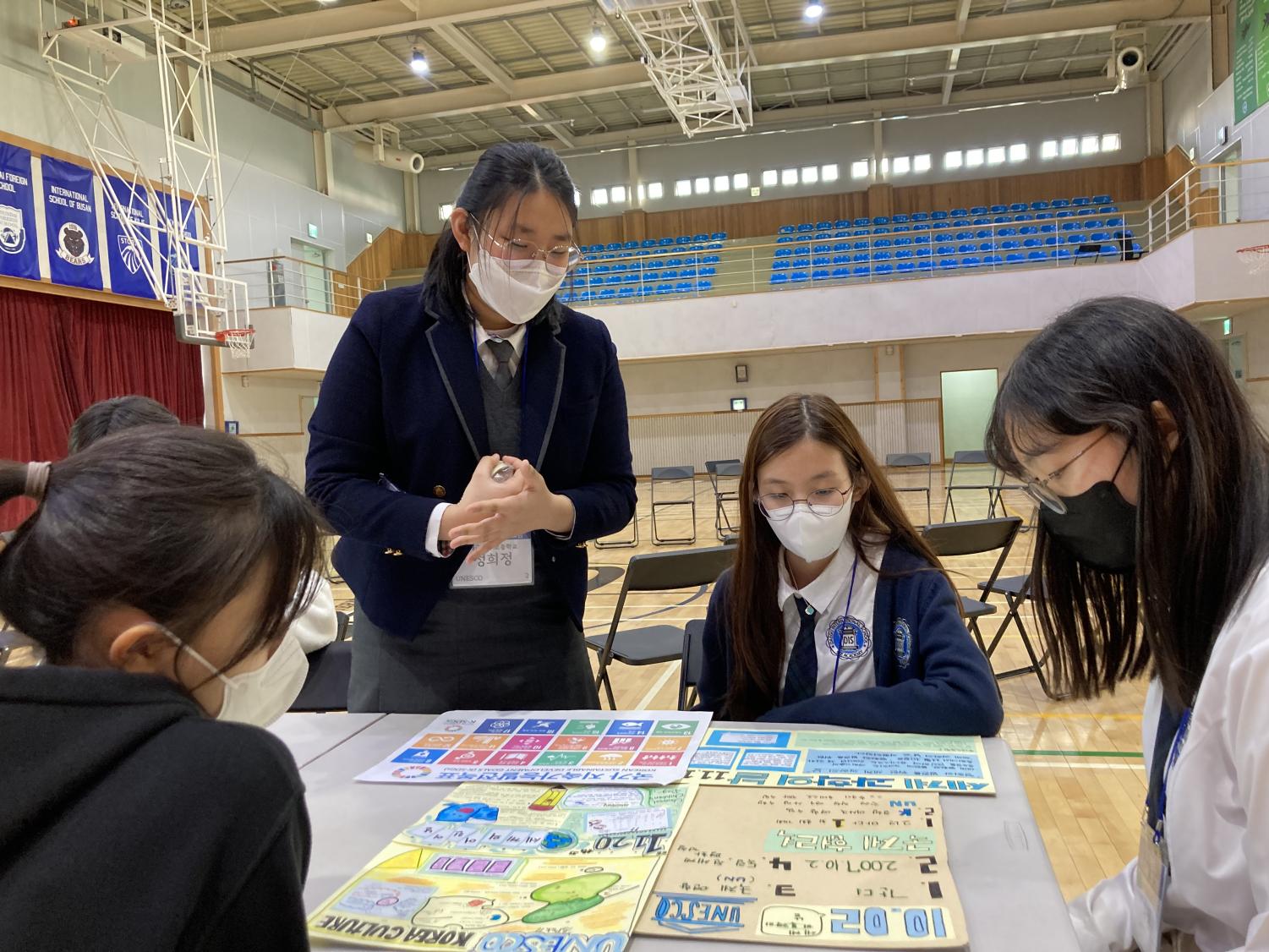 Jets gave them a tour around the school, taking time to learn more about their new acquaintances. Some of Dong-Bu High's students took inspiration from DIS's educational environment. Soo-Kyung Chae (채수경), in 10th grade, commented that "the school is so active and more autonomous than other schools."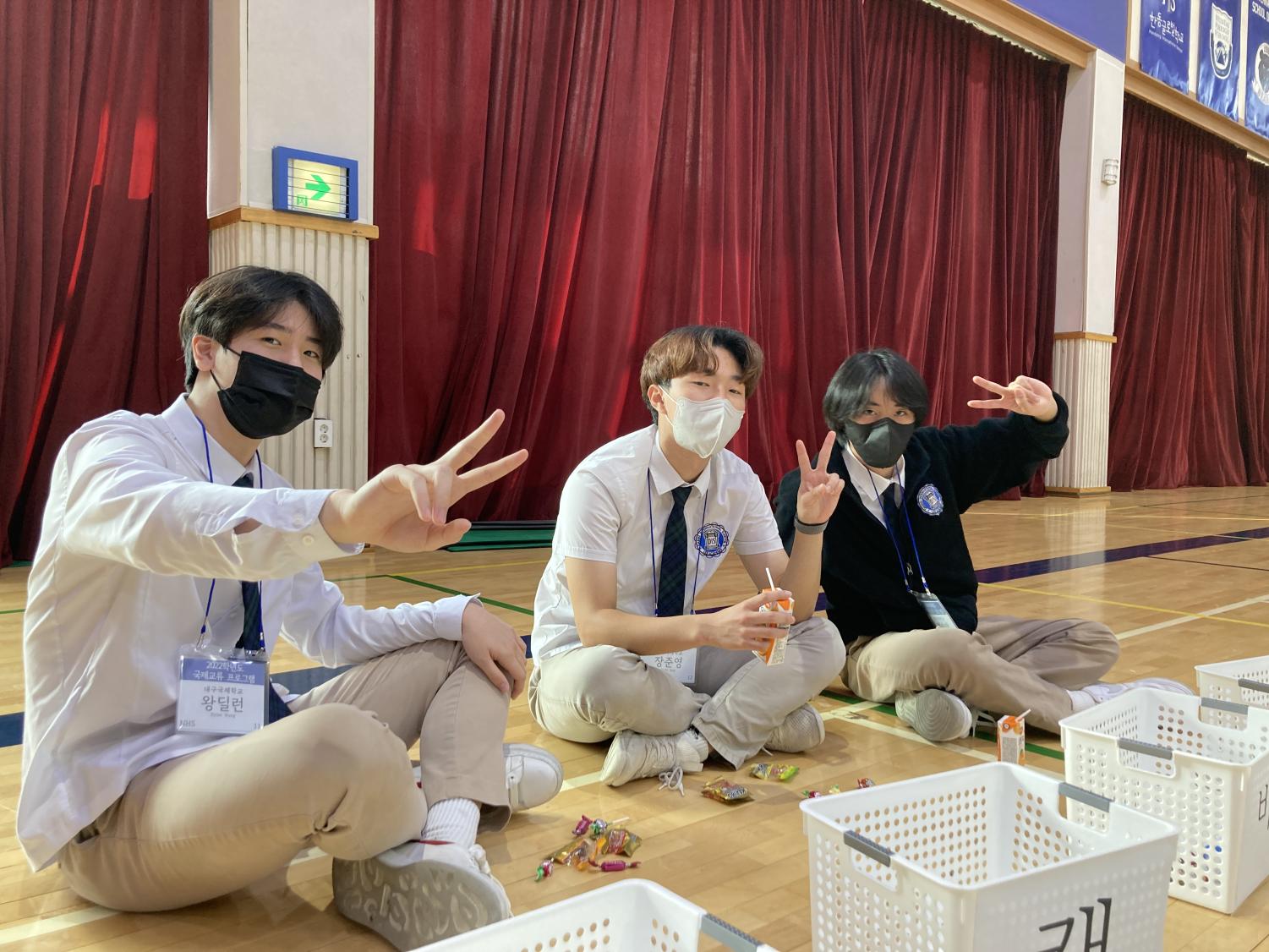 The main event of the visit was for DIS students to partake in the activities that our visitors prepared. According to the school's 2021 introductory PDF, Dong-Bu High's UNESCO club is a part of the, "International Field Specialized Program", where students are able to lead events such as, "Global Citizenship Education" and the "UNESCO Youth Peace Project". We interviewed a Dong-Bu junior, Ye-Eun Ha (하예은), on their part of the event. "Our club made a campaign about school violence and other social problems. We gave out snacks, did quizzes, and wrote messages on sticky notes."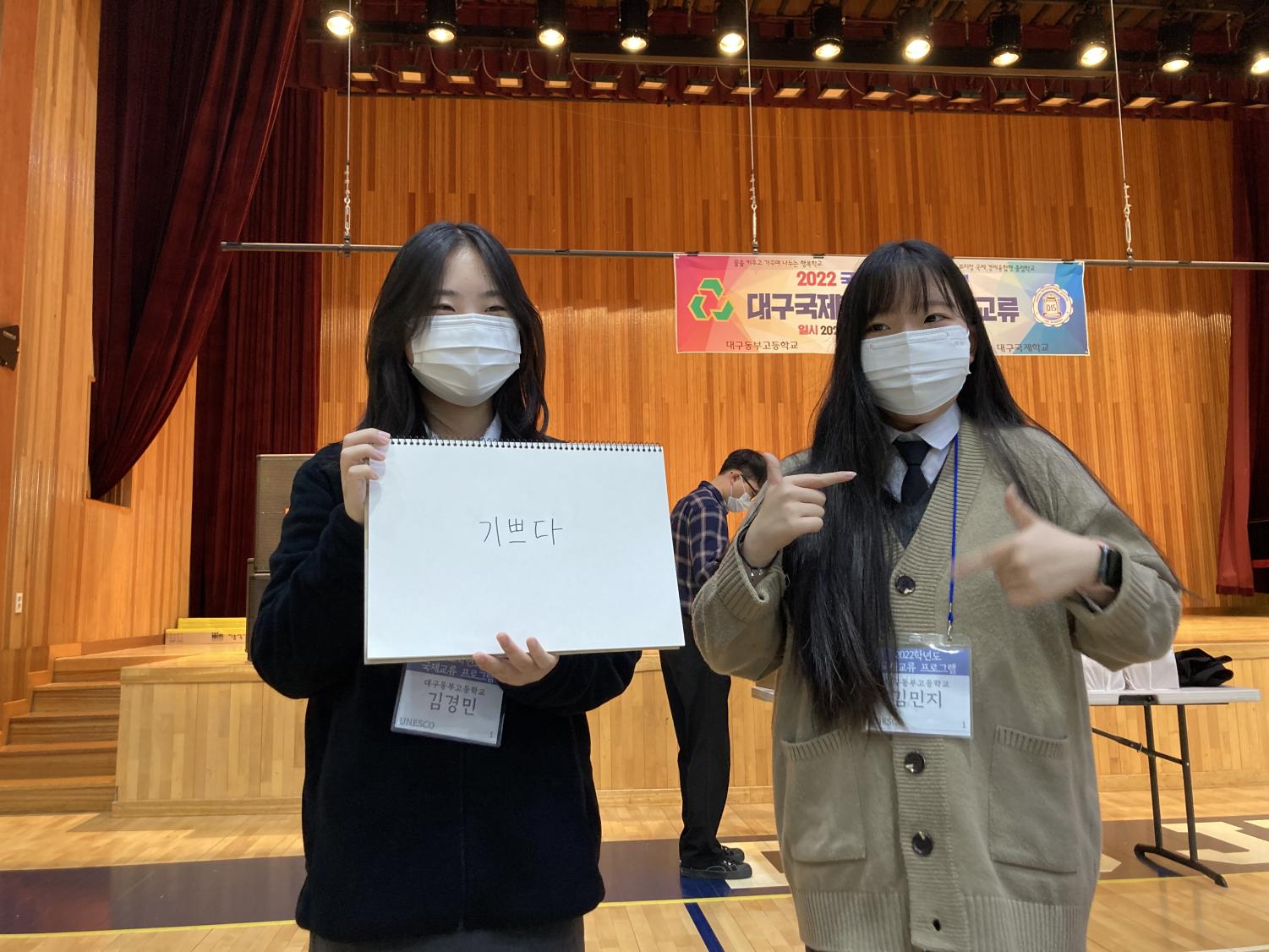 Consisting of four booths, DIS students rotated through all sections as they tried out various activities. Nadia, a junior, was enthusiastic about the various campaigns Dong-Bu students presented. "We did a bunch of fun activities together, like talking about school bullying or disabled people's rights. We had a lot of fun talking to them and just got introduced and familiar with them," she said.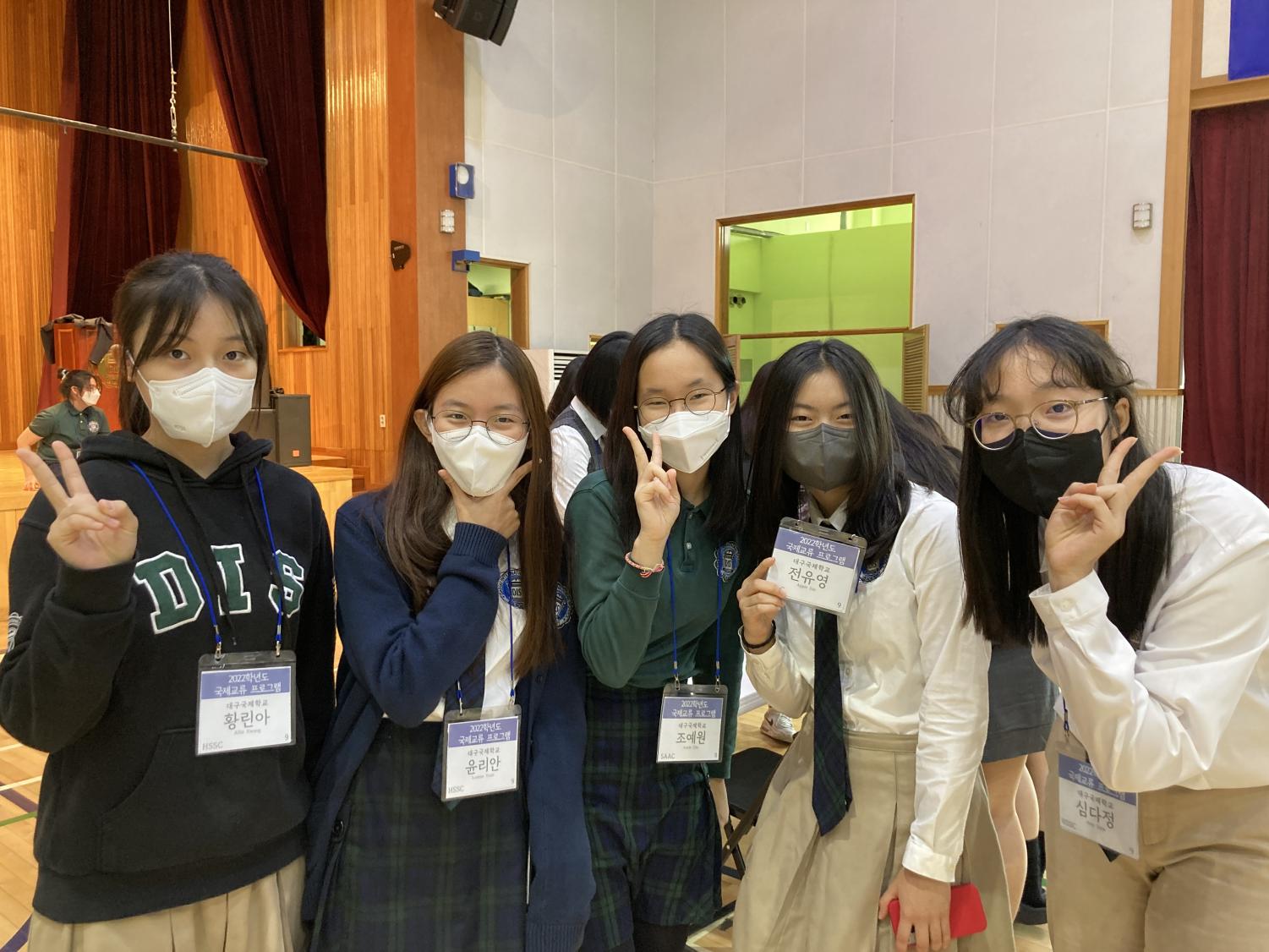 "By the end of the day, some of the students were just hanging out with one another and getting social media from one another. I think just reaching out, creating a broader Daegu community, is good for our school," said Mr. Jolly. The interaction with Korean schools has been a wonderful experience for DIS, so far, and we gladly await other visitors. Perhaps next time, we will be able to make a surprise visit for others.