Jazz Festival at Suseong Lake Leaves the Audience "Feeling Good"
Rebound of the Annual Festival Excites Jazz Enthusiasts
I've played the piano for a significant chunk of my short, nineteen-year-old life. For ten years, until I took art at DIS, I learned jazz and improv on the piano. While I fully appreciate classical music now, to five-year-old me, Mozart and Debussy were boring. 
As the years passed, I came across a variety of genres in music (most of those being sub-genres stemmed from jazz!) and came to love a wide range of music throughout the decades. I could put Britney Spears on repeat and enjoy Debussy. I could listen to Jimi Hendrix and appreciate Amy Winehouse. Needless to say, I was thrilled when I heard that Daegu was hosting an International Jazz Festival at Suseong lake.
When I arrived on the third, and final, day of the festival (October 8th), I wasn't expecting much, as the event was a rebound from the three years lost to the pandemic. If I'm being completely cynical, I knew that Daegu wasn't exactly known to be a city filled with diverse opportunities for recreation, and I arrived with little to no expectations for the music. When the performance started, however, this changed quickly. The Yoo Sarang Quintet was the opening act of the night, accompanied by the contemporary Saxophonist Garrett Becwar. 
The quintet opened the festival with a couple of blues, starting their performance with I Got Rhythm by Ella Fitzgerald. Contrary to the original song, the quintet's arrangement was far more upbeat, with emphasis on the swings rather than the blues. Complete with a solo by the saxophone, piano, and electric guitar, their cover of Fitzgerald's classic hit added to the festive atmosphere.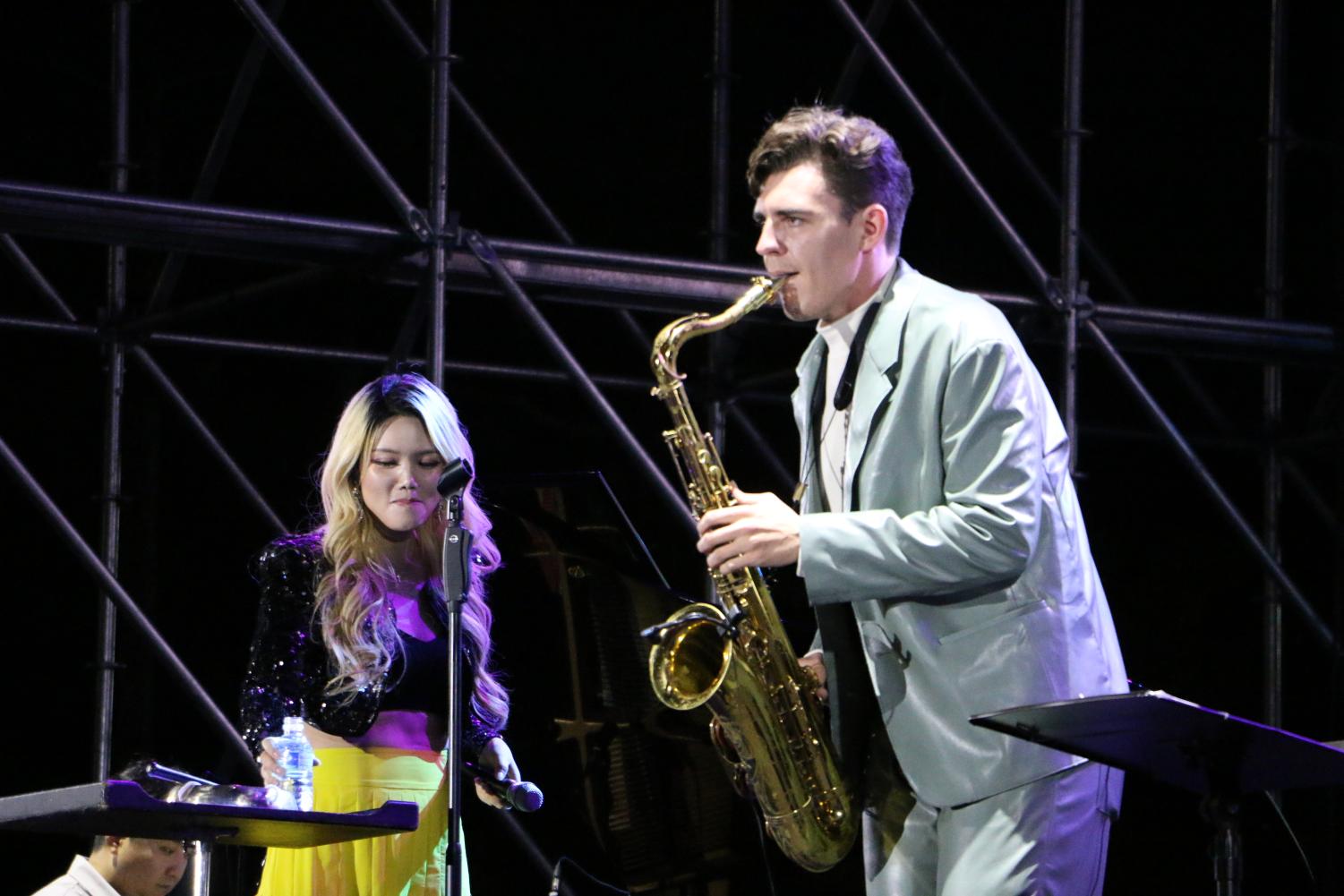 What caught my attention out of all the songs performed by Yoo's group was their arrangement between Korean traditional songs and American Blues. Sampling notes from popular folk songs such as "Arirang," the quintet managed to blend these polar opposites, creating a pleasing and interesting sound. Although Yoo sang the lyrics to "Arirang" in its traditional form, the saxophone and piano added a mix of new-American jazz. The pianist, Jeon Sang-Min, had another solo for Yoo's arrangement, which unexpectedly emphasized the Korean aspect of the song further, while Becwar's tune added a slight touch of the blues.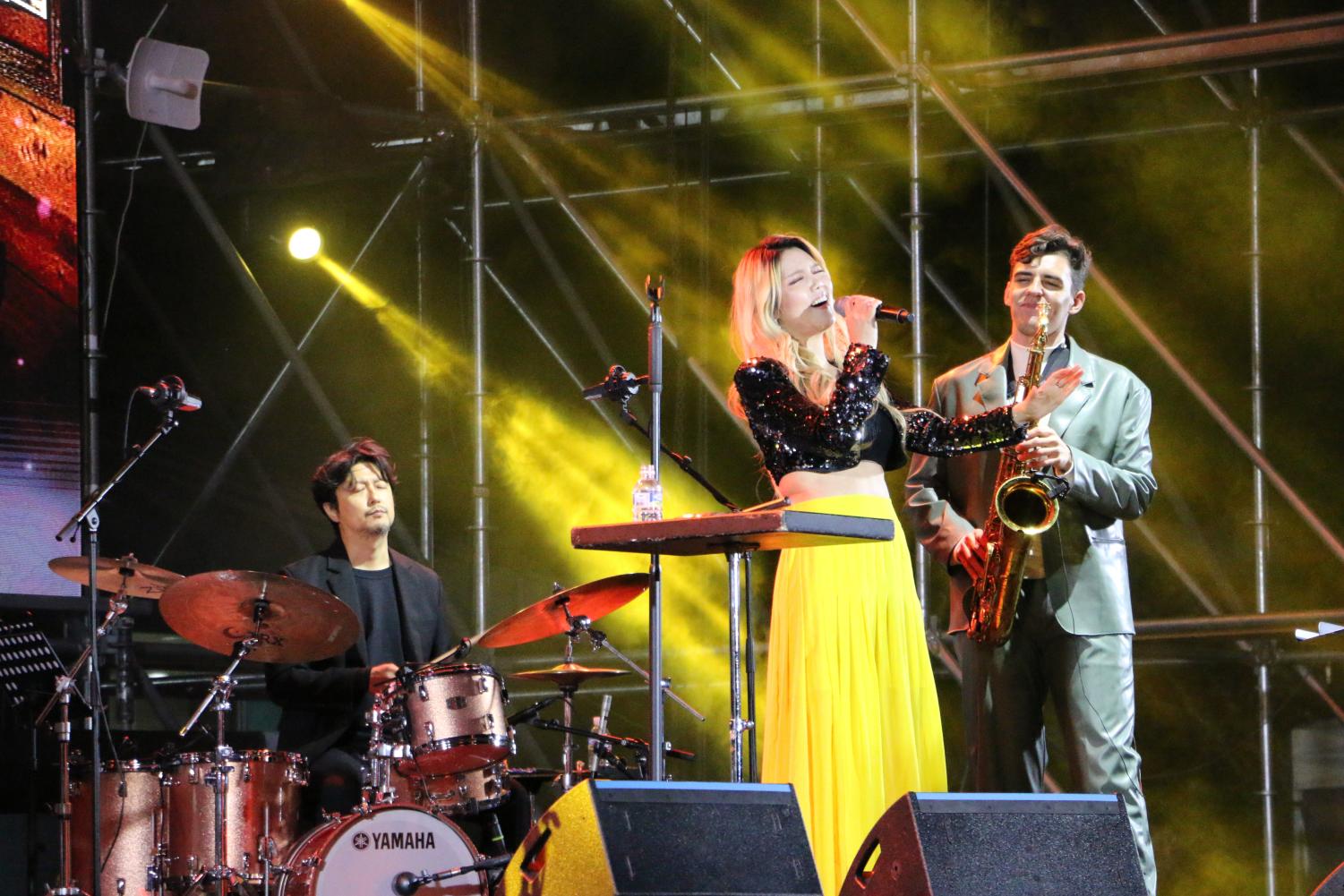 Similar to the arrangement of "Arirang," Yoo's quintet performed another mash-up titled "두껍아 뚜껍아" (du-kkob-a du-kkob-a) based on another popular Korean folk song. More of an experimental piece, the song started off almost completely traditional, and later on, it heavily leaned towards fast percussion and piano. I found this contrast interesting, as the original folk song is slow-paced, creating a solemn atmosphere. But when paired with the fast tune and impeccable piano solo, the quintet was able to mix the unexpected, Bebop and Korean Traditional Folk songs, in a beautiful composition (Dizzy Gillespie would be satisfied).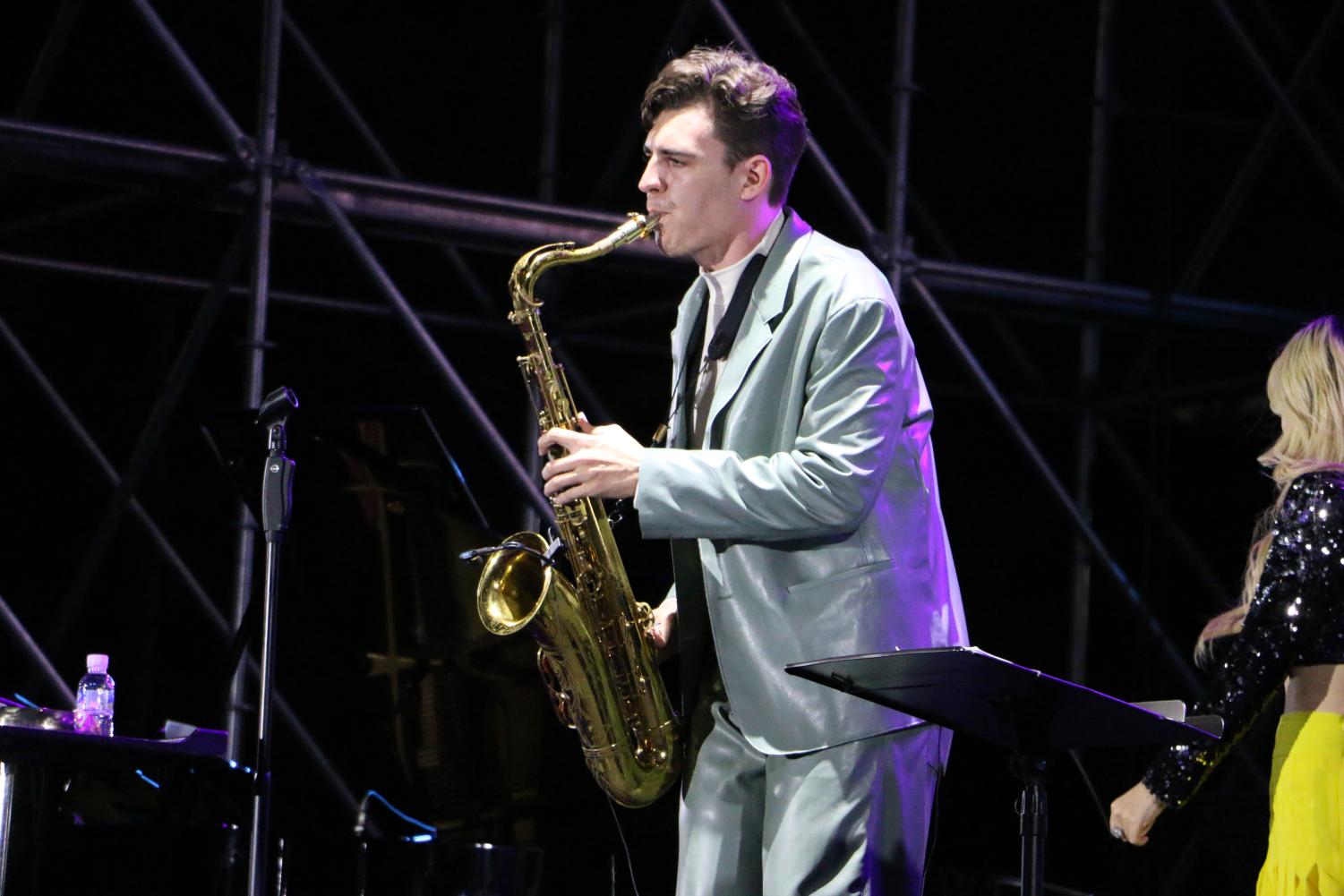 Overall, the quintet's emphasis on how the blues affected Yoo's 2015 album, "My Way," displayed a heavy sense of retrospection. Despite the album being personalized to Yoo's experience throughout major moments of her life, each song performed at the festival didn't simply set a mood: it set a moment of self-reflection for everyone, sending all of us down a trip down memory lane.
Maria Kim Jazz Collective performed the second act. The Bossa Nova-centered performances uplifted the serious mood previously set by the first group. Maria Kim, the vocalist and pianist of the group, had a sultry voice compared to Yoo's deep and mellow one, which added a tone reminiscent of Julie London to the Collective's overall performance. Although both groups had an amazing percussionist, Maria Kim Jazz Collective's drummer, Kim Gun-Young, established an excellent rhythm and pace to the Bossa Nova songs they performed. Of all of their songs, my personal favorites include "I Left my Heart in San Francisco" and "Basin Street Blues" for the striking tunes that were successfully delivered to the audience.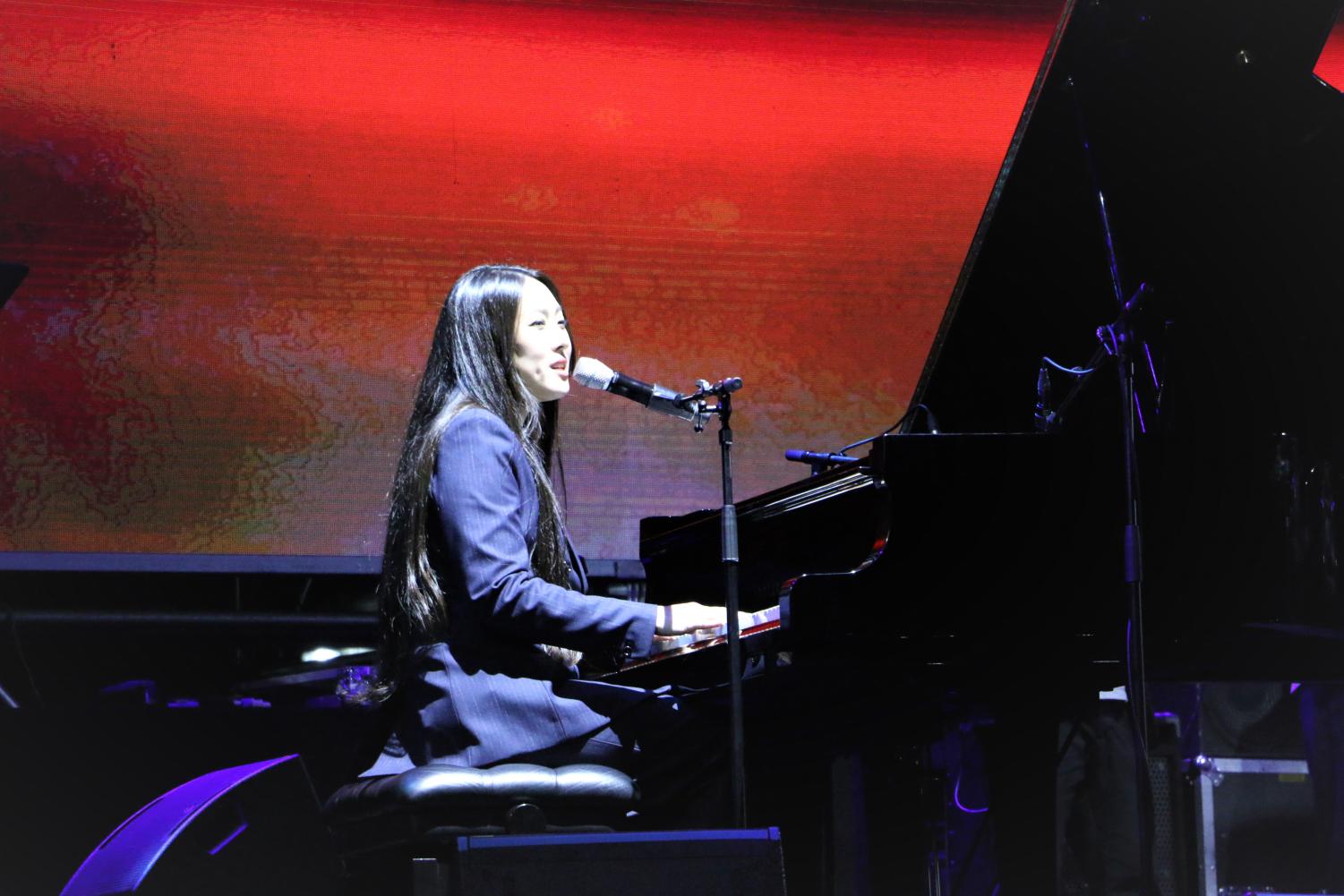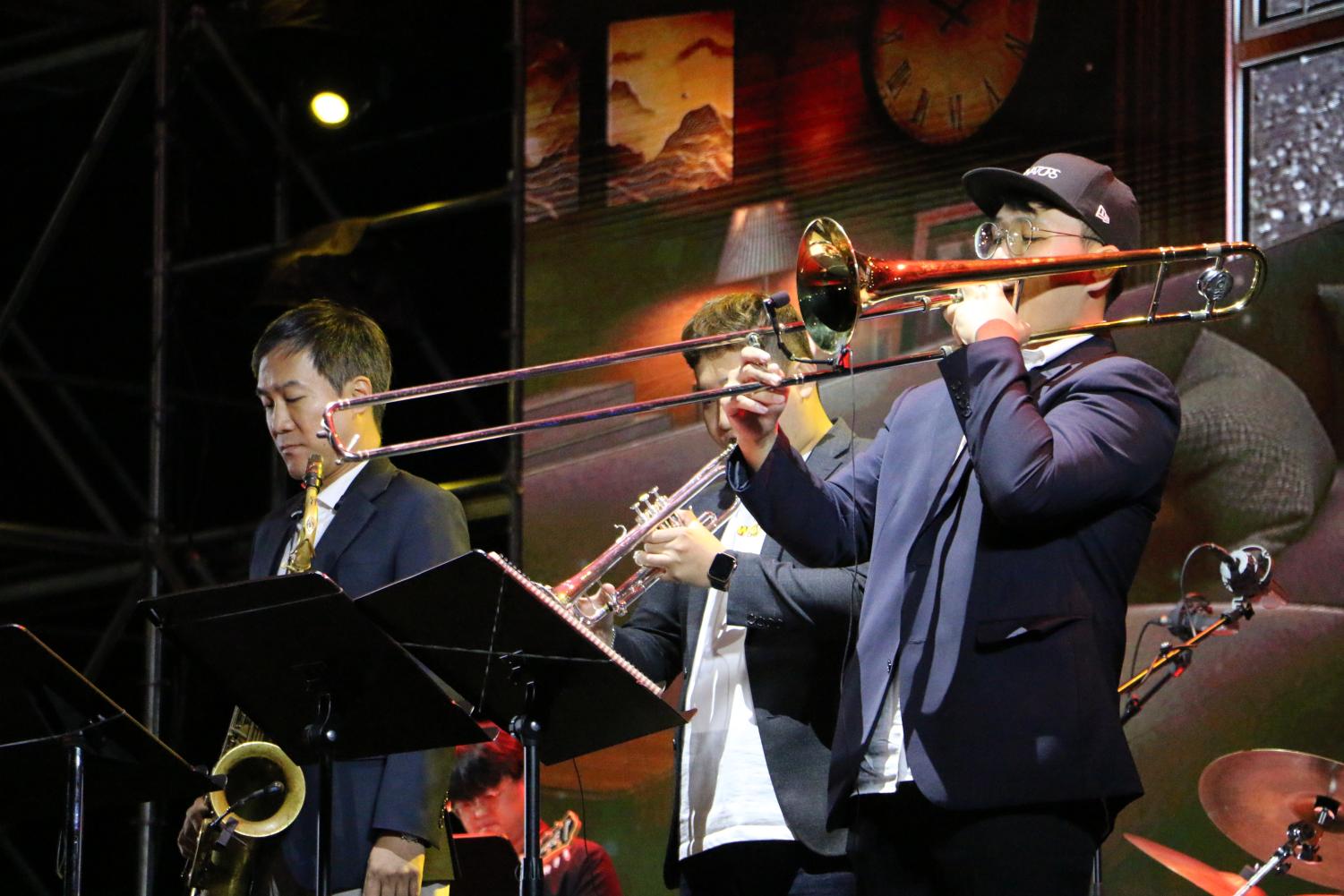 Although I couldn't stay for long, it is also noteworthy to mention that a Cuban Jazz artist, Eme Alfonso, made an appearance (I knew I should've stayed longer!). Alfonso is an acclaimed artist who mostly works with Afro-Cuban tunes. Having received multiple compliments from noteworthy media sources such as the BBC and NPR, Alfonso was certainly a special guest to perform in Daegu: a city with a dearth of Afro-Cuban or Latin American jazz.
I re-watched a few YouTube clips of Alfonso's performance, and needless to say, I became an official fan. What separates Alfonso from other artists in her genre is the personality she brings to the stage – and inevitably, the mood that she delivers to the audience effortlessly. Personally, I felt as if the Conga influence of her upbeat performances had strong roots in Afro-Cuban jazz legends such as Dizzy Gillespie, Esperanza Spalding, and Machito. It's safe to say that Alfonso brought soul and passion to the stage that night.
The resurgence of the Daegu International Jazz Festival didn't just serve as a form of entertainment. The festival was supported by multiple governors and politicians, in hopes that the festival would debunk the stereotype of Daegu being an "uncultured" city. Despite the pandemic's influence, it seems their mission proved to be successful.
It's unfortunate that this was my first and last time attending the Daegu International Jazz Festival (if I even go to college in the States – fingers crossed!). But hopefully, it won't be the last for other enthusiasts in this city. Whenever autumn arrives, just look forward to attending a jazz fest at Suseong lake.