Envisioning a Whole New SKAC
A Variety of Student Sports and Activities Are Set to Expand This Year
As the world returns to pre-COVID normal, the athletic directors of SKAC strive to make the magic happen again. All events will return this school year, plus some new activities. The updated official DIS calendar highlights the additions to SKAC events alongside the traditional tournaments.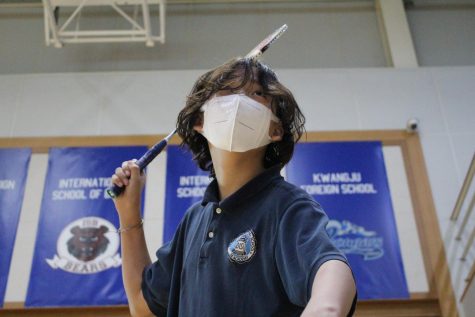 Mrs. Jolly, athletic director, shared high hopes for DIS students not only to participate in traditional athletics, but also to explore brand new events such as badminton and chess. Track & Field officially reconvenes in the spring. She also hopes for the return of Speech & Debate. She positively noted the potential extensions of SKAC events, as other athletic directors might brainstorm such sports as ping-pong and tennis. The addition of new activities holds the potential to boost students' spirits with competitive energy.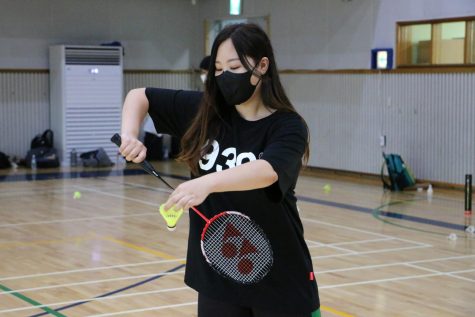 Mr. Zhao, badminton coach, is thrilled to finally participate in official competitions against other schools. Badminton currently meets Tuesdays as an after-school activity, but the SKAC directors decided to bring tournaments into play. Mr. Zhao said, "This will be our first badminton tournament, and some [of the students] are interested in playing badminton, so it seems like a great opportunity."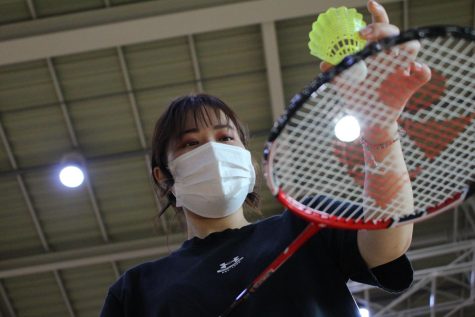 Mr. Zhao further explained, "Practice will usually be on Mondays and Fridays, and there might also be tryouts. Whether you have the talent or not, have fun with a racquet game. Come and play." DIS hosts the future badminton tournament next semester on May 27th.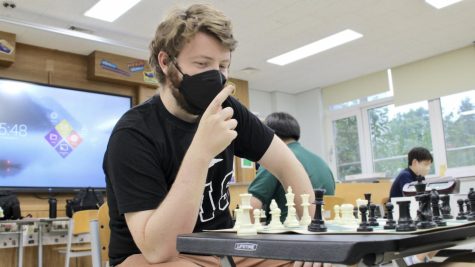 SKAC chess matches start up this school year. Due to popular demand, Mr. Coleman's chess crew meets as a newly established lunch club, piggybacking on the long-running after-school activity. With previous experience in invitationals against other SKAC schools — BFS, ISB, and AIS (formerly ISK) — chess is now an officially recognized SKAC competition. The date for the tournament will be March 18th, with DIS hosting as well. 
Mr. Coleman said, "I'm really looking forward to seeing the skill of our students matched up against the skill that the best chess players from other schools have to offer. It's going to be a battle of wits for the ages and legends will be written on that very day."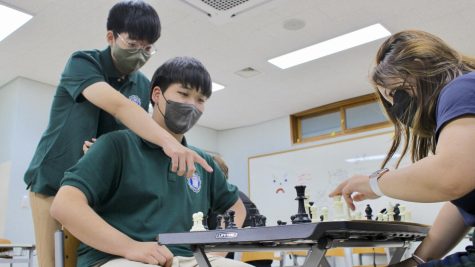 Look forward to the comeback of Track & Field this spring. Secondary P.E teacher Mr. Archer said, "I'm hoping that we can get groups of kids who want to learn the events and maybe get an ASA out of it. The great thing about Track and Field is that there is something for everyone. There are sprints for fast people, there are distance events who can run long distances but are not that fast, and throwing events for those who don't like to run but are strong with their body." Throwing events refers to shotput and discuss. 
With high hopes, Mr. Archer envisions Track & Field as a regular and open activity for everyone to participate. The Track & Field date is set for May 31st, but the location is yet to be determined. 
Mrs. Jolly anticipates the return of a former SKAC academic competition. DIS is slated to host Speech & Debate on May 20th. Coaches will recruit passionate speakers to dominate the debate stage. Students research the pros and cons of topics and try to outwit their opposition.
Although not all plans are set in stone, such as practice dates and the exact tournament procedures, athletic directors are working extra hours to organize these events and opportunities for students to engage. Consider joining in on the fun yourself. Stay tuned for future updates.