Hiking Shoes and Nylon Pants Make a Break in the World of Fashion
Breaking Down the Basics of the Gorpcore Trend
An ambiguous fashion trend, the Gorpcore aesthetic, often leaves style aficionados confused on a starting point. "What's good as an introduction to Arcteryx?" is currently a reposted, hot-topic question on various online fashion communities. Becoming a mainstream trend usually takes time, but with the changing lifestyle that came with COVID-19, the trend of "gorpcore" is spreading like wildfire. 
Gorpcore was first coined by the popular fashion magazine The Cut, and is a compound word made by combining the "Gorp" (an acronym for Good Ol' Raisins and Peanuts, the trail mix you take when you're outdoors) and "Normcore", which can be characterized by simple, minimal items like plain white T-shirts and blue jeans. Gorpcore is a mixture of puffer jackets, tech-fleeces, and weather-resistant fabrics. This style has made its way to the mainstream, with various fashion trends in line with the look. 
However "ugly" the look may be, it's just as utilitarian–these items are meant to work, be comfortable, and be worn every single day. The Gorpcore aesthetic is auxiliary to survival; it holds function over form, performance over beauty. After comfy activewear unexpectedly became a trend in the fashion world, the garments that were once considered unworthy of a catwalk have now become permanent elements in high-fashion brands such as Gucci and Givenchy. Durability and practicality are currently in.
Gorpcore is used in styles with mix-matched layers, mainly using outdoor wear. As it's a hybrid fashion that combines clothing and functionality, the Gorpcore aesthetic is highly likely to maintain its popularity in the future. Due to popular demand, there are already shortages of the style's staple items, like windbreakers or nylon pants. Some brands, as shown below, have even managed to encapsulate the Gorpcore style while retaining their own originality.
---
Veilance
Veilance is a sub-company of the outdoor brand Arcteryx that was formed on the basis of creating everyday clothes for the everyday person. In the Veilance styling, the editorial, or lookbooks of their items, you can see a lot of clothes that contain the functional fabric and technology of Arcteryx in commonly worn casual clothing. Not only does Veilance add an element of functionality to what should be formal clothes and remain faithful to the basics of pattern, but Veilance also places importance on the quality of its textiles. Not only that, the brand placing importance on casual wear makes it a go-to option for outdoor wear as well. If you have trouble styling the typical items essential to rocking a Gorpcore look, check out Veilance!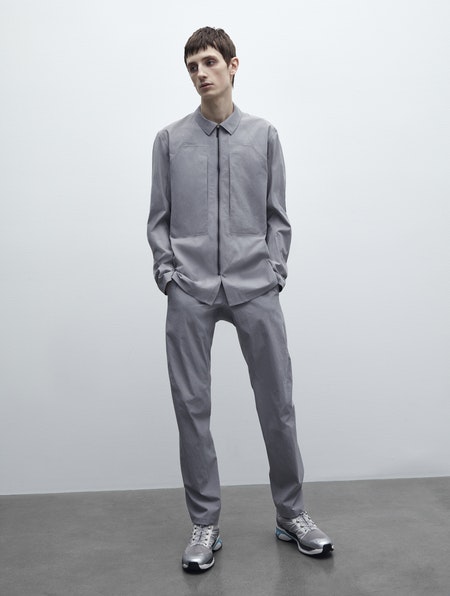 SanSan Gear
SanSan Gear is a domestic brand that has slowly gained a reputation for creating its own unique style. Through the category of Gorpcore, they've given the aesthetic a completely different mood. If Veilance started from the outdoor base and casualized formal items, SanSan Gear seems to have brought the feeling of streetwear and youthfulness to casual Gorpcore wear. Such is in their windbreakers – the slight details they have such as the oversized fit silhouette, make the urbanized street fits look more like daily wear. Overall, SanSan Gear is a good brand for those searching for a lighter Gorpcore style than the complete outdoor base look.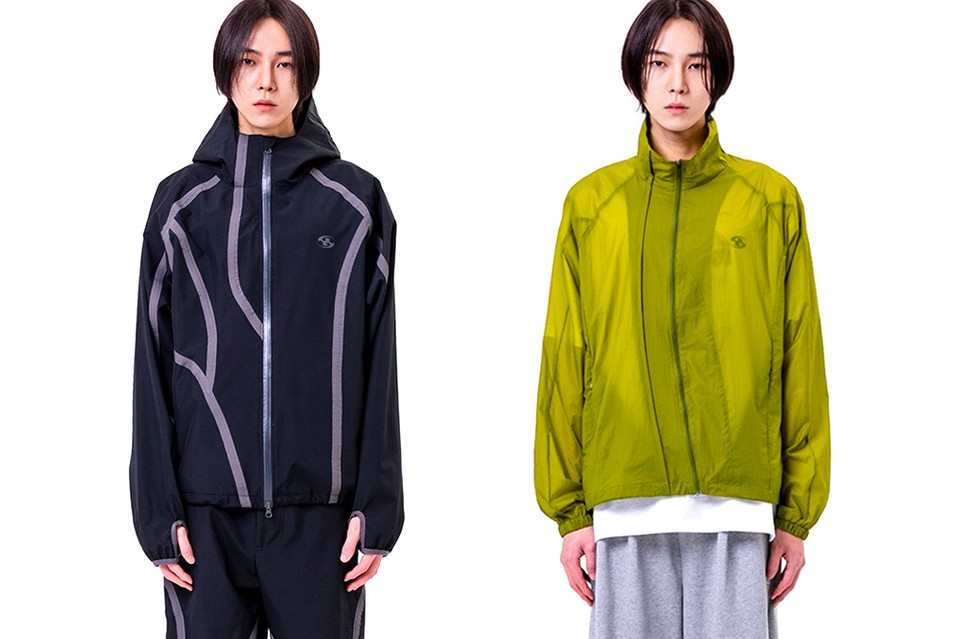 Curated Parade
The Curated Parade starts with a util (utility wear) base. Rather than leading, they seem to be developing the brand by bringing util elements and fabrics that encapsulate their brand identity. Overall, it is a brand with many items that come out with a good combination of patterns that include incision and color-combination cures. They've put out shirt jackets with collars and wide-leg pants that showcase the use of subtle zippers and snaps. If SanSan Gear went with a light Gorpcore reference, the Curated Parade in comparison presents a heavy utility style. Looking at their collections, you'd really get what it's like to have bulky clothes on.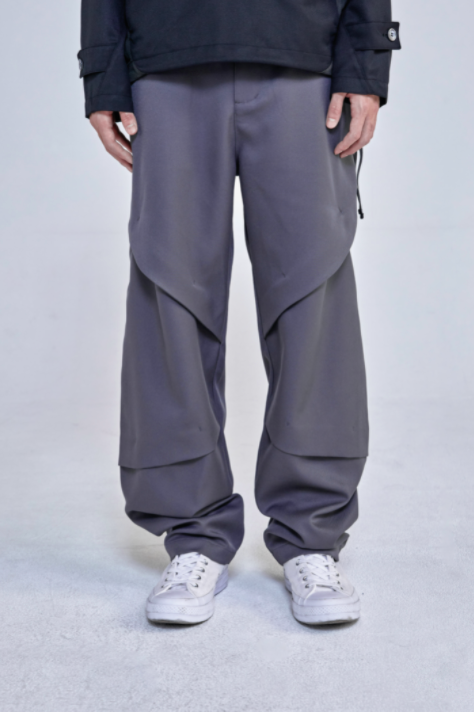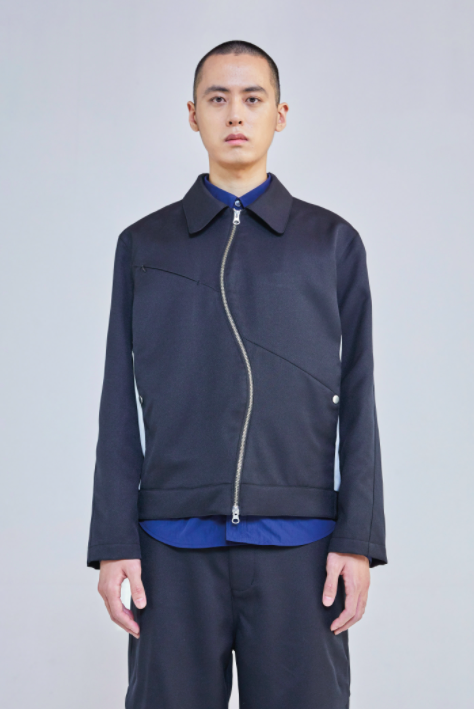 Changes in global trends depend on the situation of each country. Psychological factors such as the banning of gatherings in public facilities and avoiding high-density places encouraged outdoor activities for the social-media-driven MZ generation. In the case of Gorpcore, neutral styles that work both in nature and bustling cities have become popular beyond the colorful mix and matching. With that being said, it feels more than appropriate to experience it best firsthand by taking out the hibernating outdoor clothes in our closets and leaving home feeling light.