Jets Soar Across the Field
Review of the SKAC High School Futsal Finals
Last Saturday, April 23rd, the Jets high school futsal teams traveled to ISB in Busan to compete in the SKAC Futsal Finals. In impressive performances, both the girls and boys placed 2nd in their respective tournaments and left lasting impressions.
The girls went undefeated in group match-ups, taking their games against ISB1, ISB2, and BFS. Unfortunately, in the semifinals, the Jets ended up losing a close match against the eventual champions, BFS, and finalized their run as the second best team in the tournament. Macyn in grade 10 had the best day for the girls, scoring goals in every single game.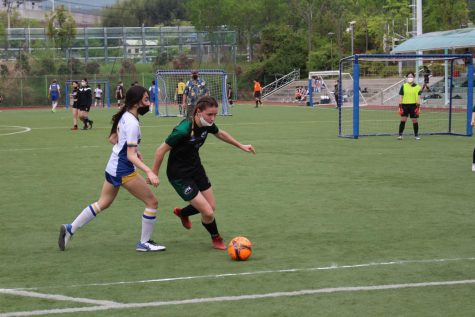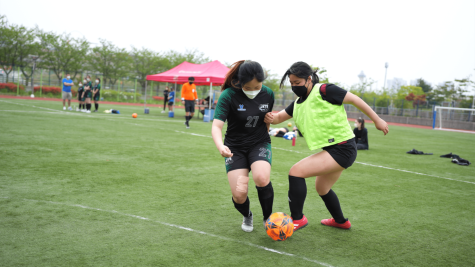 The boys also fought hard in the earlier rounds, but lost in the semifinals. Both the Busan teams – ISB for the boys and BFS for the girls – ended up taking the trophies home. Juan in grade 10 typically leads the boys, but he left the first game within the opening 5 minutes due to an ankle injury. Junior Ricky took charge for the rest of the day.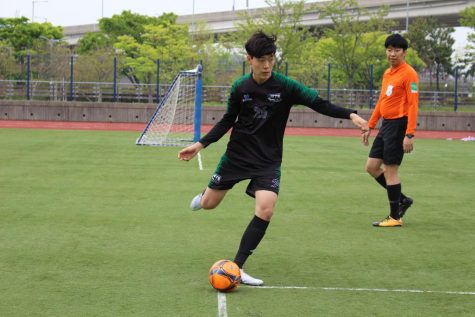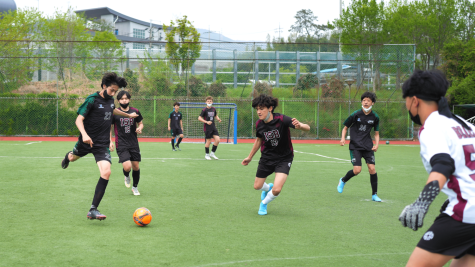 "The focus this year was not to win, but to have fun," said Mrs. Jolly, head coach of the girls. "We had only a couple of practices to get in before the finals, and many of our players were beginners. In other words, we weren't exactly in our fullest forms."
On a more positive note, with the promising potential displayed by our athletes (even with short prep time), the future looks bright. "Still, we performed surprisingly well, and with more practice, next year will definitely be better," remarked Mrs. Jolly.
This season was much shorter due to Omicron, with only two weeks of practices and one divisional tourney. Next year looks more hopeful for a return to pre-pandemic expectations.