Apple Myeongdong: Cool New Space, Same Old Stuff
The Corporation's Third Flagship Store Opened in Seoul
Korea's largest Apple Store had its grand opening on April 9th. Located in the Centerpoint building in Myeongdong, one of the most famous shopping centers in Korea, it bustled with people from day one. All customers that came to the opening ceremony received special gifts – eco-bags and stickers with the Apple Myeongdong logo.
The store also serves as a haven for tired patrons. Two spacious pocket gardens surround the building, and customers are able to rest and enjoy the beautiful sculptures by Korean artists Jaehyo Lee and VAKKI.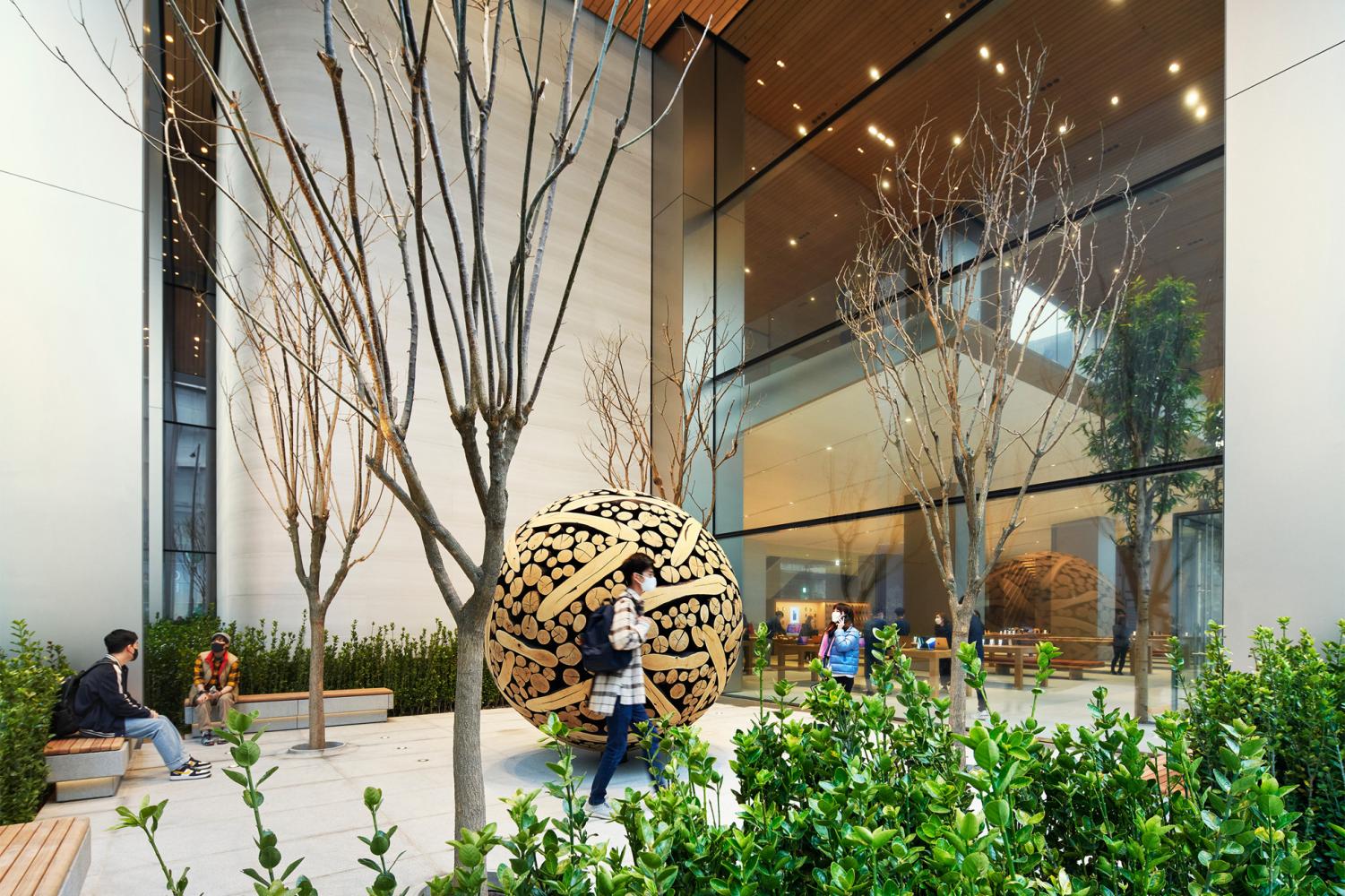 Once you enter the store, you're greeted with Apple's distinctive minimalistic interior. There are large oak tables scattered around the first floor that display Apple's newest products, and luxurious glass stairs connect you to the second floor.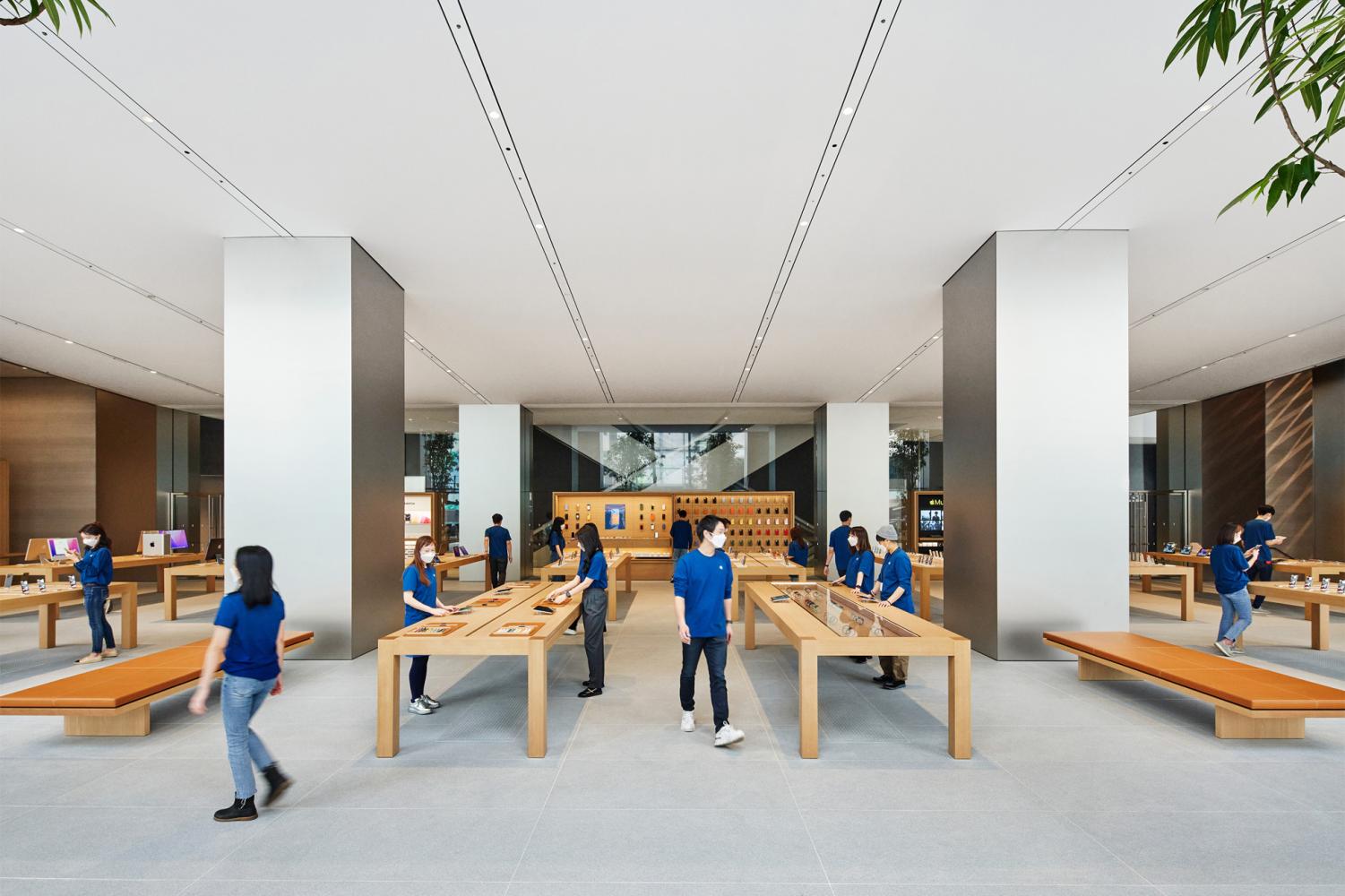 One thing that sets the Myeongdong store apart is the "pickup" station. You can order your products online, then pick them up at the location, and get some setup advice and tips on how to use new features from the Apple employees. It's one-of-a-kind, and the only Apple location that does in-store pickups in all of Asia.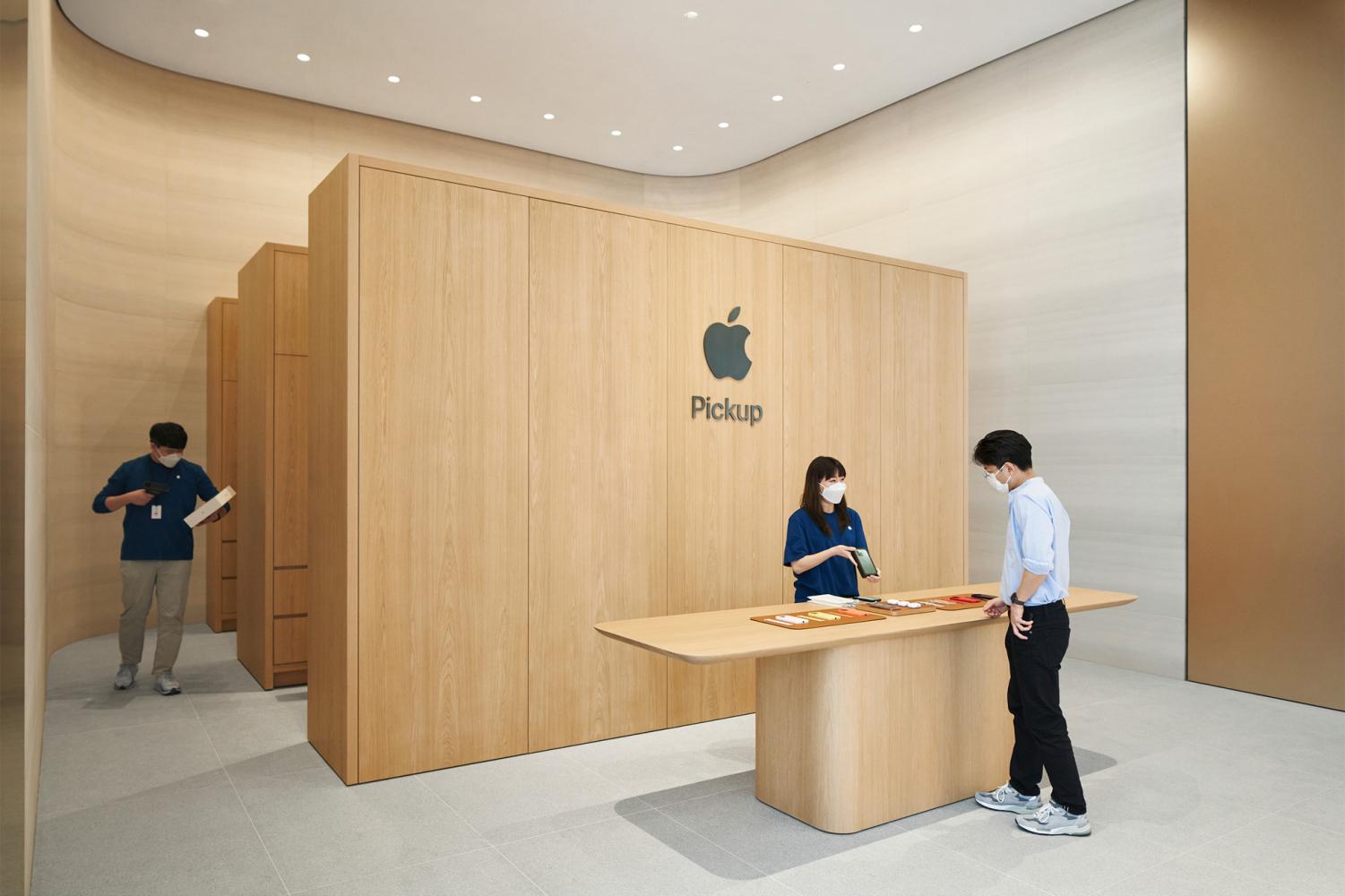 The store has a large screen for "Today At Apple", which teaches you different functions of some Apple products, like photography, video, and music production.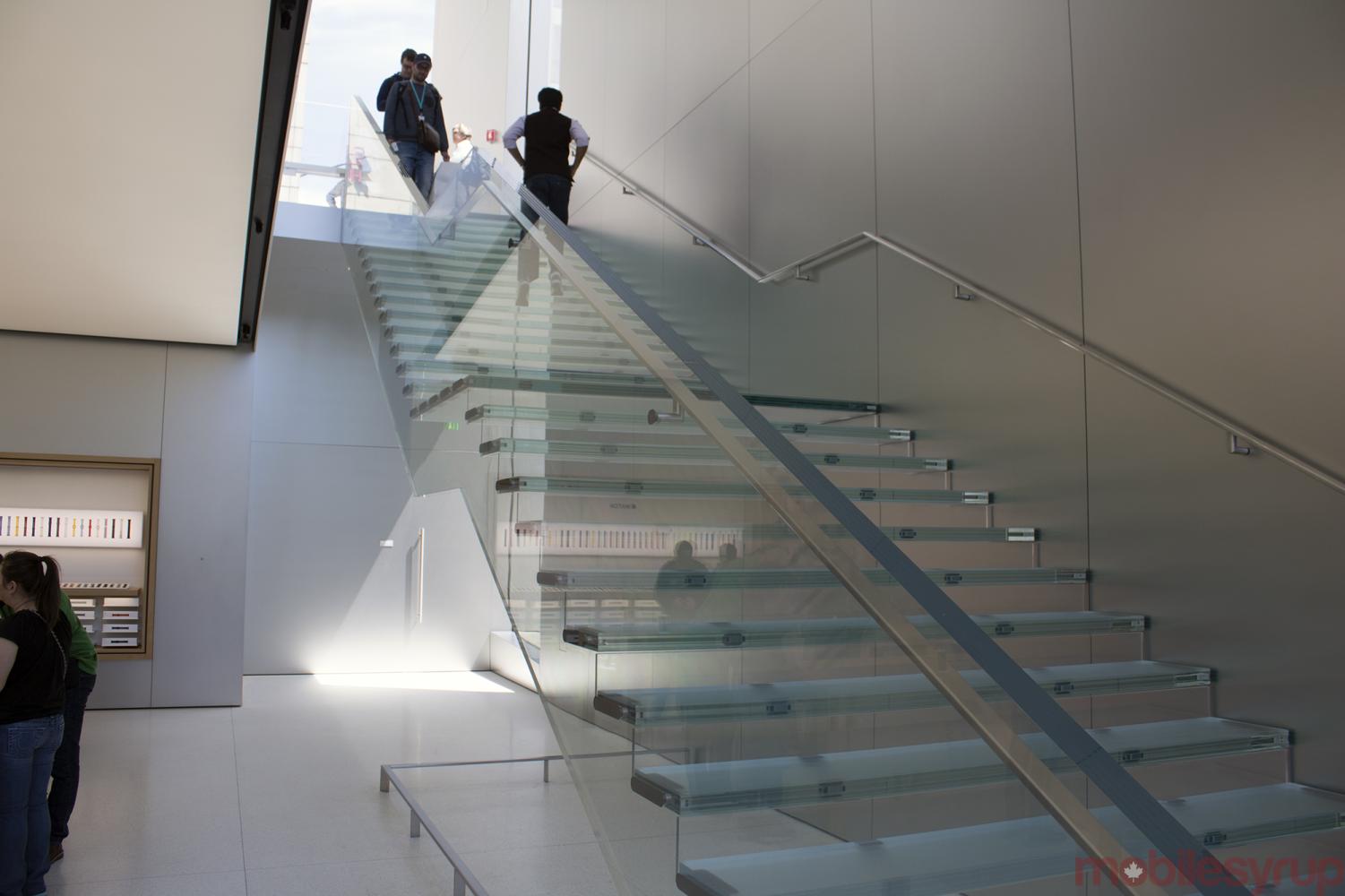 There was a collaboration with the boy band SEVENTEEN for the grand opening in Myeongdong, along with a ProCreate lesson with artist Nanan Kang. This store will be a brand new experience compared to other Apple flagship stores because of the aforementioned exclusive features. 
The store has a lot of bells and whistles, but it doesn't bring anything new to the table. If you're in the area, check it out and see for yourself.