Cut Your Losses: Coupang & E-Commerce Expansion
The Online Shopping Conglomerate Mimics Amazon – Unsuccessfully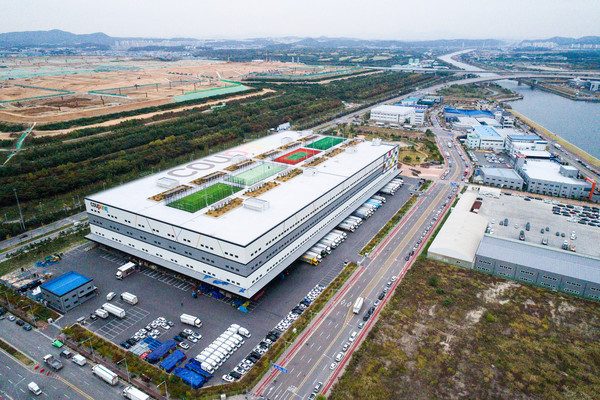 On a Sunday morning (or more realistically, around noon), you wake up. The first thing most of us do is stumble to the kitchen to grab a glass of water. Opening the fridge, a wave of disappointment hits you as you realize there's nothing to eat. You check the drawers on the bottom of the fridge, even though you know a bunch of sandy carrots is the only food item that will greet you. Luckily for you, your phone buzzes with a notification that reminds you of the purchase you made last night that's already at your doorstep: "Your product has been shipped to your door, Rocket Fresh."
Coupang is a mammoth in the South Korean e-commerce industry. For the past couple of years, its lightning-fast shipping service and subscription strategy have been spreading the brand's popularity nationwide, branching out from its foundations in Seoul. Their "Rocket Delivery" service guarantees shipping in just one day – or even faster – if the order is submitted before midnight. Express shipping is available for anything you can imagine: groceries, appliances, electronics, beauty products allure more shoppers into the company's already immense customer base. According to Android and IOS statistics, Coupang was the most popular shopping app of any generation in Korea, with 21,580,000 users.
Popular corporations such as Coupang seem to have a bright future. But where exactly are they headed? What's their goal? In short, Coupang is trying to be the Amazon of South Korea. Since its foundation in 2010, it has opened many services that follow the trail of Bezos' major success. More specifically, it has modeled a membership program suspiciously similar to Amazon Prime, guaranteeing subscribers shipping within 2 business days and a 30-day free return policy. Rocket Wow, a tier above the basic subscription, ensures one-day Rocket Delivery and the complimentary 30-day free return.
That's not all–Coupang Play provides movies and TV series just like Amazon Prime. While Coupang's many different features mimic Amazon, I view these attempts as a failure. Amazon revolutionized shipping systems through an increase in revenue and automation. It cut out tiring shipping time from 7-14 days to just 2 business days. However, Coupang has been unsuccessful in such innovation. South Korea, a country with little land and high population density, already had an average shipping time of two to three days to begin with, weekends included.
With its rapid growth as a major corporation, Coupang is attempting to dominate the online retailer game. However, evidence seems to point to diminishing returns in the future due to a lack of modernization beyond speed. Amazon is expanding its Amazon Web Service, or AWS (online services beyond movies such as music, and storage), to make a one-stop e-commerce service, which is slowly growing the revenue and size of each business. Through these additional features, the corporation is strategically expanding through other services to make up for the destined low-profit rate of the retail industry. As a result, they've grown to be one of the largest companies in the world.
Comparatively, what is Coupang's most substantial service, besides "quick" shipping? Sure, there's no doubt it is the go-to online retail market service right nowㅡit's certainly in the lead with users; but there's a big chance the prize of "best of the best" will go to another company. Shinsegae, a South Korean department store franchise, is one of the most powerful conglomerates in the country: it owns other major companies, such as E-mart, and announced its plan to invest more into online market services. Along with its robust food and product supply built with decades of department store business and steady flow of consumers, it's just a matter of time before Shinsegae towers over Coupang. The revenues of each company already show great disparity as well: Coupang's revenue is around 12 billion USD, on the other hand, Shinsegae's revenue is exponentially larger at about 350 billion USD. The yearly investment capacity of Shinsegae is more than 15 times that of Coupang's–they can invest more than the whole revenue of Coupang on its online retail market service alone.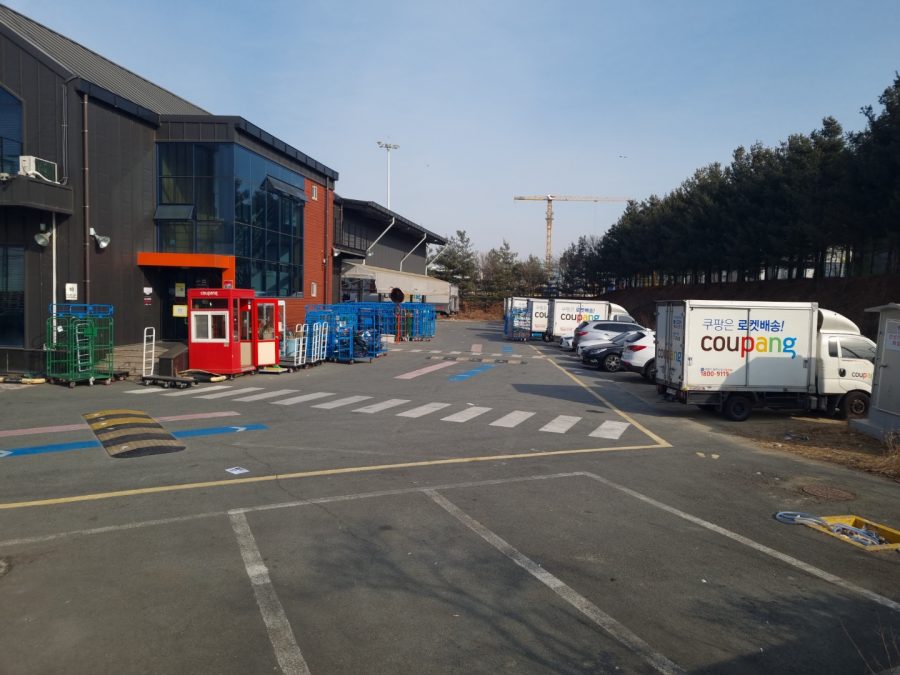 The e-commerce shop needs to heal financial scars at a deeper level with respect to the company's future. Their low-profit rate, which wasn't covered by consumption or web services, cut like a knife against their balance sheet. The debt to equity ratio is around 590%, and the vitality of the whole company relies on the money from the stock that went public in New York last year. The negative insights of giant investors in Wall Street whisper bad news for Coupang; the company's murky future has led to a steady decrease in stock value.
Coupang's big increase in constant capital, like the new shipping center in Daegu, may shine the business a way to an immutable lead. To me, however, it looks like a last-minute attempt to save the company from diminishing merit. The market evaluation of Coupang's traces isn't optimistic in the slightest, and investors must dive deeper inside Coupang to make meaningful use of its money.