AirPods Compared: Choose Wisely
4 Apple Audio Devices Go Head to Head
Have you seen the most recent Apple event, "Unleashed"? According to all the latest updates, Apple currently has 4 AirPods products out and ready to buy: Generation 2, Generation 3, Pro, and Max. Among them, the newest earphone model available are the AirPods 3.
There is a clear difference between AirPods 2 and AirPods 3. The Edit reported that Apple has added Adaptive EQ (a system that accustoms itself to the consumer's ear shape to give them the best auditory experience) and remodeled the new speaker system of the previous model into a larger one that would enhance the bass sounds. This, in short, means that there is now a greater sense of space, comfort, and depth with the experience.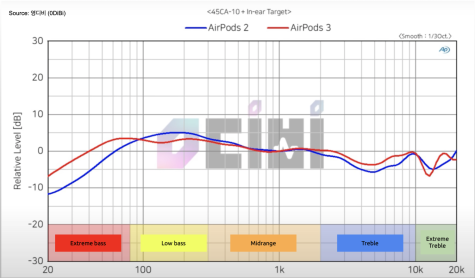 A number of reviewers have commented on the enhancement of the device overall. IT Habiki commented "This year's AirPods 3 are better made than the AirPods 2, but it's not only because they no longer fall out of my ears. Just take a look at the sophisticated design!"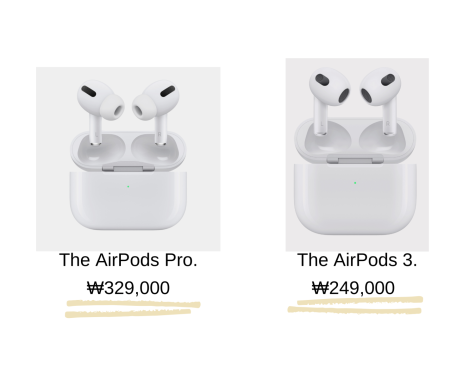 The AirPods 3 is second to none – it's even better than the AirPods Pro. The Spatial Audio feature brings the movie theater experience to your phone, Apple has also redesigned the AirPods 3's appearance, which now looks closer to the AirPods Pro. A primary difference between the two is their design. The 3s lack rubber ear tips, which the Pros have. With all accessories gone, it's just the customer and the audio.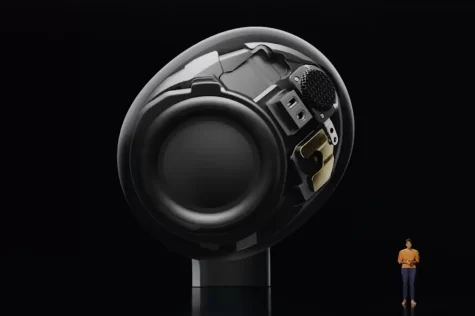 The most eye-catching difference between the products is the price. The 3s are over $70 (₩82,000) cheaper than the Pros, cashing in at around $249 (₩329,000). As a user of both products, The 3rd gens are good for exercising and enjoying music at your house due to the new driver. However, I think the AirPods Pro is overpriced; the noise cancellation and transparency mode adds more to the price tag than the features are worth.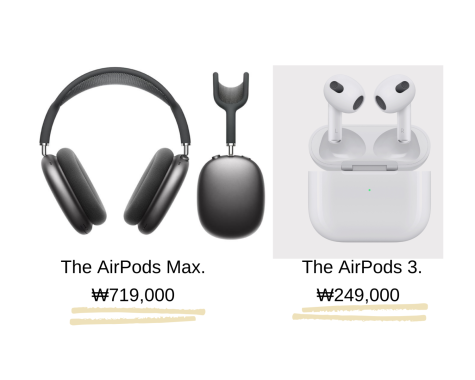 Finally, AirPods Max versus the AirPods 3. The Max are over-ear headphones and not earphones like the 3rd Gens. According to Apple, these headphones use a form of compression that preserves all the original music data. They're specifically directed towards professionals in the areas of music and movie production. This device supports high-res lossless audio, and boasts an AAC Bluetooth Codec. However, these high-spec headphones have a much steeper price than the AirPods 3, clocking in at $549 (₩719,000). 
The 3rd Gen AirPods include a better audio driver, Adaptive EQ, and Spatial Audio, which makes powerful and affordable wireless earbuds for students to buy. Give yourself a better life and a better musical experience with the AirPods 3.