Jets Athletics: November Review
Cross country season came to a close on November 18th, when all runners from elementary through high school ran loops around the campus to finish up their season. School spirit energized spectators, with the Mini Jets and our furry friend Glider cheering on the athletes. 
Speaking of the school mascot, Glider tryouts were held by SAAC recently. Two brave participants showed up for the audition. After their performances, it was decided that both of them were capable of being our jet pilots at special events. The mascot has already shown up to different sports matches, like the high school volleyball finals in Busan and the aforementioned cross country meet.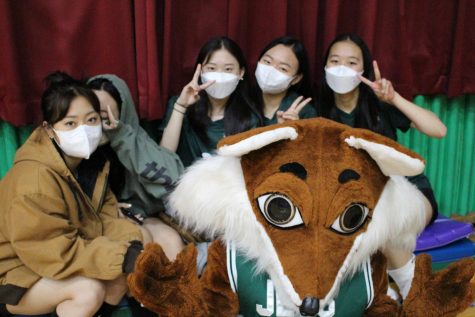 Our mascot explained, "Being Glider is very special because not everyone can be in this position to celebrate school events. Not revealing the identity is important because it makes elementary kids more comfortable." Glider isn't about the person behind the mask, but the idea.
High school volleyball season finished strong on the 20th. Take a closer look at the finals in this past article.
On the same day as volleyball, elementary futsal teams headed to ISB for their friendly match with other SKAC schools. Mr. Park remarked, "The weather was super nice and everyone had a great time at the tournament. All boys played extremely hard and well even though they were playing against bigger and older teams." It was overall an exciting day and DIS had their formidability on full display.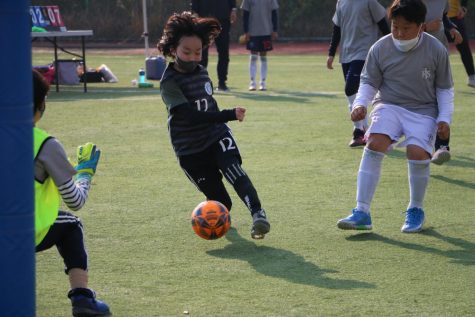 After successfully running the elementary sports camp, SAAC decided to organize another one for middle schoolers. With a diverse selection of games, including volleyball, basketball, futsal, dodgeball, and tag, over 30 kids enjoyed their time on campus. 
7th grader Bryan exclaimed, "Sports camp was a very fun time that I had with my friends. But as we went on we got a little tired, but it was still fun." 
Bryan talked about why he had a blast, "One of my favorite things to do in sports camp was volleyball since I'm a fan of volleyball, my friends are too. But besides that, scatter ball was fun and everything else was fun too."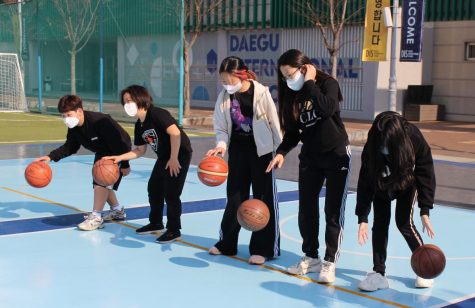 Cross country runners raced one final time, SAAC proved their strong leadership chops with the Glider tryouts and middle school sports camp, and elementary futsalers finished their season on a beautiful day in Busan. Come back to the sports page for December and January updates in the coming weeks.