Welcome, Mr. Zhao
The Chinese Teacher With a Story to Tell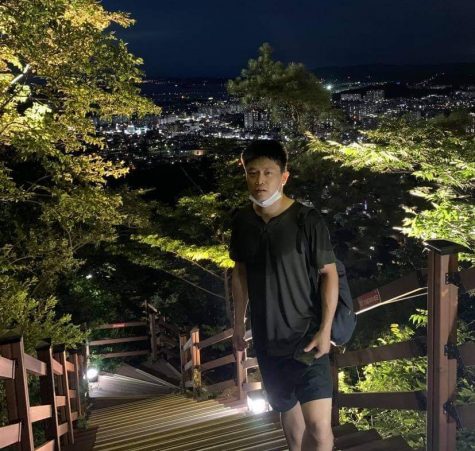 At DIS, there are two foreign languages that you can learn, and one of them is Chinese. Since the beginning of this year, Mr. Zhao has stepped up to the challenge of teaching the language at DIS. Interestingly, this isn't the instructor's first time in Korea – in fact, he has a pretty diverse background. The Jets Flyover decided to find out more about what inspired his switch to DIS and why he loves teaching Chinese.
---
Teaching and Impressions of DIS 
What motivated you to become a teacher?
My major when I was in college was teaching Chinese and Foreign Language. I wanted to apply what I learned in college as a profession.
What's the best thing about being a teacher? 
I started teaching when I was in college, and I just wanted to keep going with my teaching career. I like working with the students since most of them are cooperative. If I go to new schools, I get to teach different grade levels and different content, which is probably new to them. Because of this, teaching students doesn't get boring.
What makes a 'good day' at school? 
I think mostly it's when students are cooperative and concentrated in my class, I think to myself: "Oh, I am teaching the nice students and they do their work well." It feels rewarding to teach such students.
What is the secret to success for a student studying Chinese?
I think it's the same as other subjects: just do homework well and put in your best effort. For this class especially, try to use Chinese often, or make efforts to recognize Chinese outside of class ㅡ you're going to recognize moments where you realize: "Oh I know this in Chinese!"
Why do you love teaching Chinese specifically?
First, my major in college was teaching Chinese and Foreign Languages. Personally, I think teaching students new languages is exciting, and I also hope some of my students will continue to learn Chinese in the future. Sometimes, they even major in Chinese in university or do work related to China, which is why I like to teach the cultural aspects of China occasionally in class. Most of the students make an effort to work well. Chinese and Korean have many similarities, so some students can understand the content more easily.
Why did you come to DIS?
I have been working in different countries such as Indonesia and Malaysia before I came to Korea, and 4 years ago I was at KFS (Kwangju Foreign School). I wanted to try a different place to teach, so I stepped foot in DIS. Also, international schools in Korea aren't that far from China, so I think it will be convenient for me in the future.
What do you think of DIS so far?
Everything is going well. The hardest thing is there is a lot of work to get used to, but I think that's because it's the first year. Things will be easier in the future.
What's a school sport or activity you enjoy? 
I am in charge of the Badminton ASA because I really enjoy playing this sport; I also like playing futsal! In fact, before I came to DIS, I coached a futsal team and went to SKAC tournaments at KFS. 
Personal Life
What do you do when you have free time?
I like hiking and cycling. If I don't go out, I usually play computer games such as FPS (First-Person Shooter) like Call of Duty and Counter-Strike. For sports games, I like FIFA and PES (Pro Evolution Soccer) because I like playing Futsal in real life, so playing a sports game feels equally as fun.
What movies and TV shows do you like to watch? Name some of your favorites. Why? 
I watch all kinds of movies, including Korean movies. I don't really have time to watch TV shows like dramas, because there are a lot of episodes and it's hard to catch up.
What is your personal style? What clothing items do you love to wear?
I like school hoodies! When I was at KFS, I liked to wear school hoodies and jackets because they were comfy and spread school spirit.
What is your happiest childhood memory?
I think my happiest childhood memory is when I had summer break. I could play games and hang out with my friends.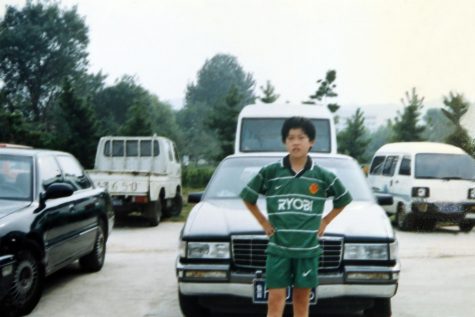 Life in China
Could you tell me about your family in China?
All my family members are in China currently. I am an only child, because China used to have the "One Child Policy" in the 1980s. Most people around my age don't have siblings.
Tell me about your hometownㅡis it far from Daegu?
My hometown is a small city, but it is really close to Korea. Every time I go home, I take a bus to Incheon airport and from there, I fly to Qingdao. It only takes 45 minutes and I only have to take a one-hour ride to go home. 
How was life in China compared to life in Korea?
I have been teaching right out of college, so when I go back to China I can feel the difference in living patterns and cultural differences between the countries. I can also feel how the people in each nation think differently.
How long have you been in Korea? Where did you live before Daegu?
I have been in Korea for 4 years, and I lived in Gwangju before. Before that, I taught in Indonesia and Malaysia.
Hopefully, COVID regulations lift soon. What would you recommend to tourists in China?
I can't go into much detail because China is a big country, and it is so diverse in terms of food, customs, and even ethnic groups. I think it depends on which city you will go, but personally, I recommend Hainan because it is located in the south of China, which is why it has a very tropical climate.
---
谢谢,老师!(Xiè xiè, lǎoshī!), Mr. Zhao (that means thank you, teacher in Chinese)! Hopefully, he can go visit China after the pandemic cools down a bit, but DIS welcomes him. Hopefully, there are plenty of opportunities to make new memories and experience life outside of China before returning to Qingdao!