*Note from the editors: Check out Discrimination Dialogue: Racial Slurs for more insight on October's discussion topic from SOAR officers.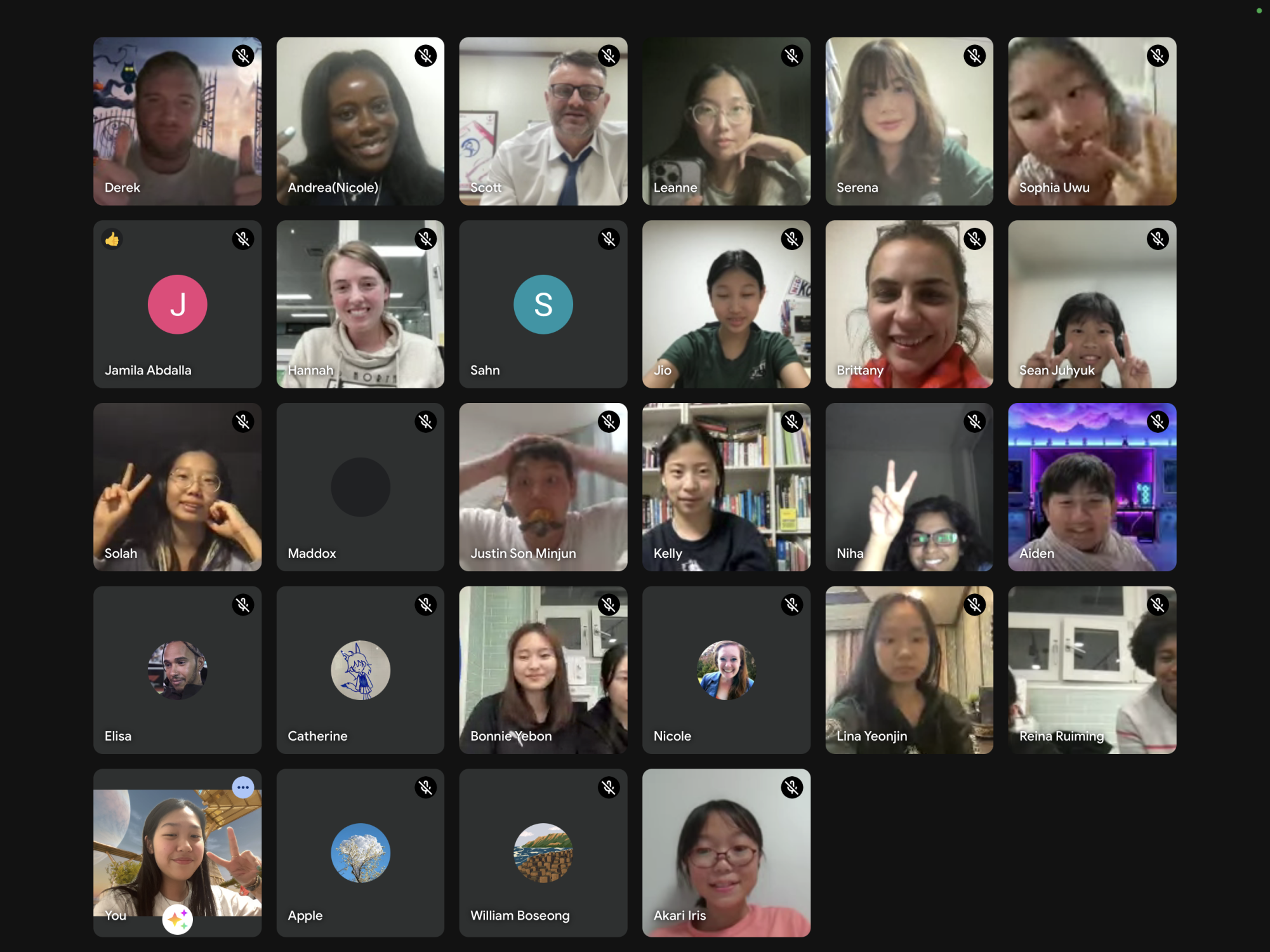 Students Organizing Against Racism (SOAR) opened this year with a meaningful discussion on the inappropriate use of racial slurs. Over 30 participants took part in fruitful discourse on microaggression within the community. 
We all know that "racism is bad." However, many casually carry out unintentional offenses because they fail to recognize the hurt that lies behind seemingly harmless racist words.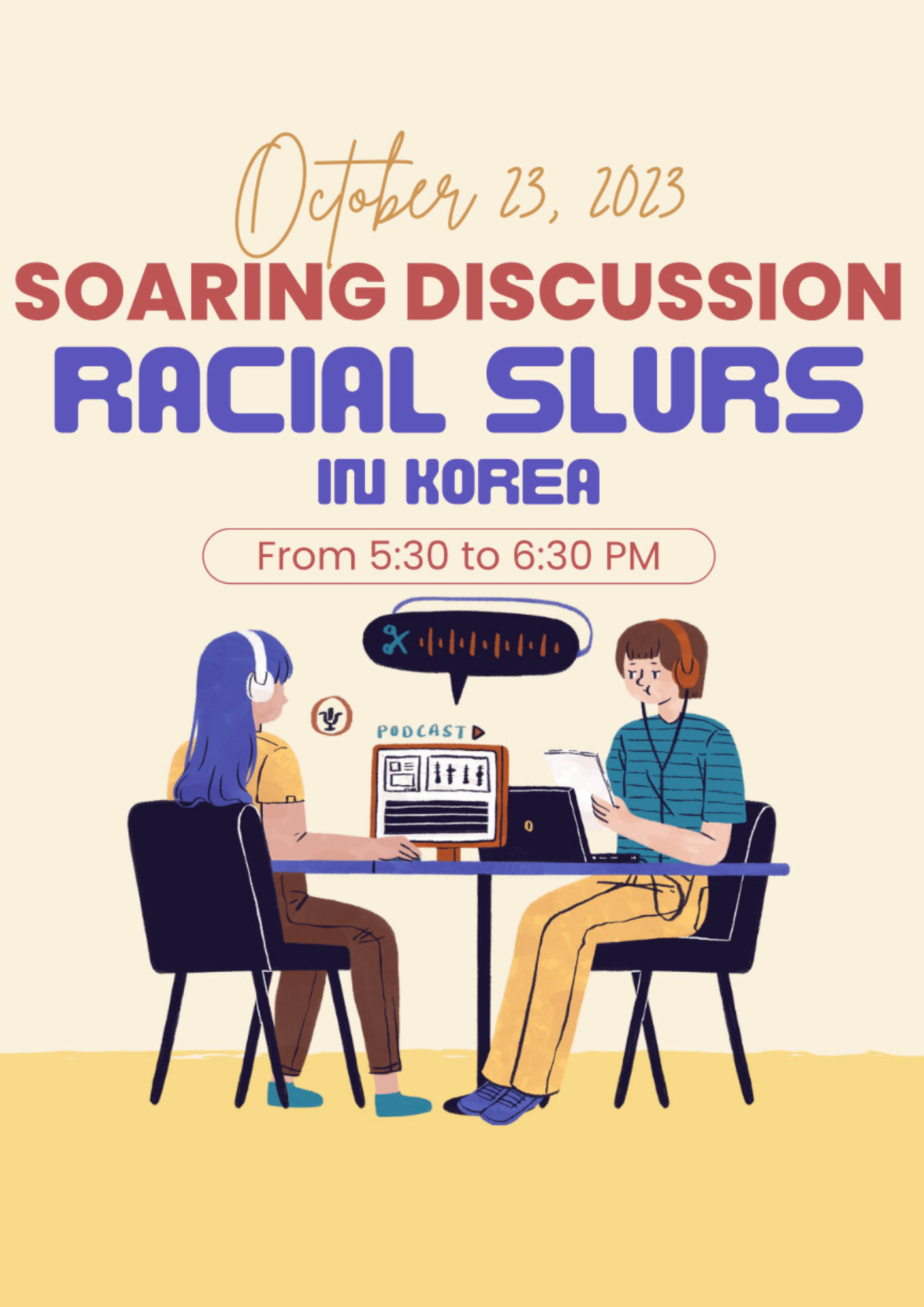 SOAR deemed this idea relevant to the DIS curriculum. "In middle and high school, we learn about, for example, the history of slavery, and a lot of teachers bring up the N-word. But we wanted to also let people know that there are other slurs and there are slurs, for example, targeted against the Asian community that people don't know about or just disregard," SOAR president Selina Son said. 
Participants discussed the gravity of bigoted language by analyzing the need to raise social awareness. "We learned that it's very important to raise social awareness because even though many people know it's not good to say racial slurs, even though it fits in songs, people still use it and don't acknowledge the fact that it's very unacceptable anywhere," said high school SOAR member Justin Son in ninth grade.
The exchange of ideas brought home numerous lessons and implanted respect for other races.  "When some of us discussed how those racial slurs are used, and [how] it's used to certain people because of their cultural heritage, I learned to respect others and be even more precise when using certain derogatory vocabulary," seventh grader Kelly Park said.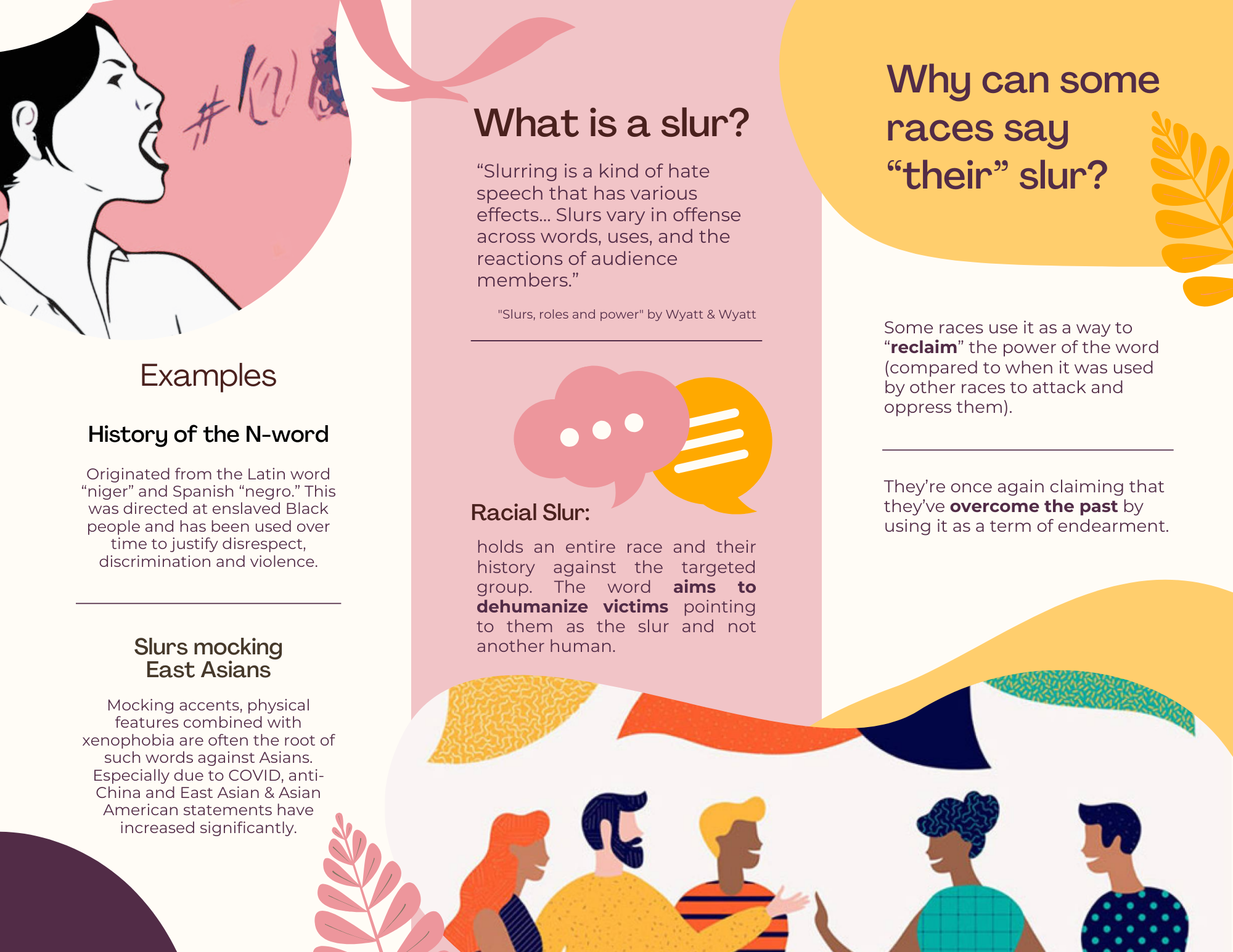 The DIS community also reviewed ways to respond to hurtful language. "If you were trying to dissuade someone from using racial slurs, you could do so by asking them, 'How would you feel if…' and turn it into another situation. If somebody called your grandmother something similar, well, you're doing the same thing. How would you feel if this thing was happening? Somebody was saying something like this about you. And this is the same thing I do with my students. It makes people flip the narrative and think about it for themselves. And everybody wants to have good things for themselves, not bad things," said first-grade teacher Ms. Downie.
Although a long way still lies ahead for the anti-racism movement, SOAR takes another step toward its goal by promoting awareness on campus. "I'm really lucky to be at a school that cares enough to have this kind of difficult discussion. The amount of people that were there really shows that our students and staff and teachers really care about these issues and that they're willing to take their free time to get together and talk about it, even though it's a really tough issue to talk about," Ms. Downie said. Look out for more informative discussions hosted by SOAR. Hop onto the next one on Nov. 20 to discuss "hate crimes stemming from prejudice and stereotyping."