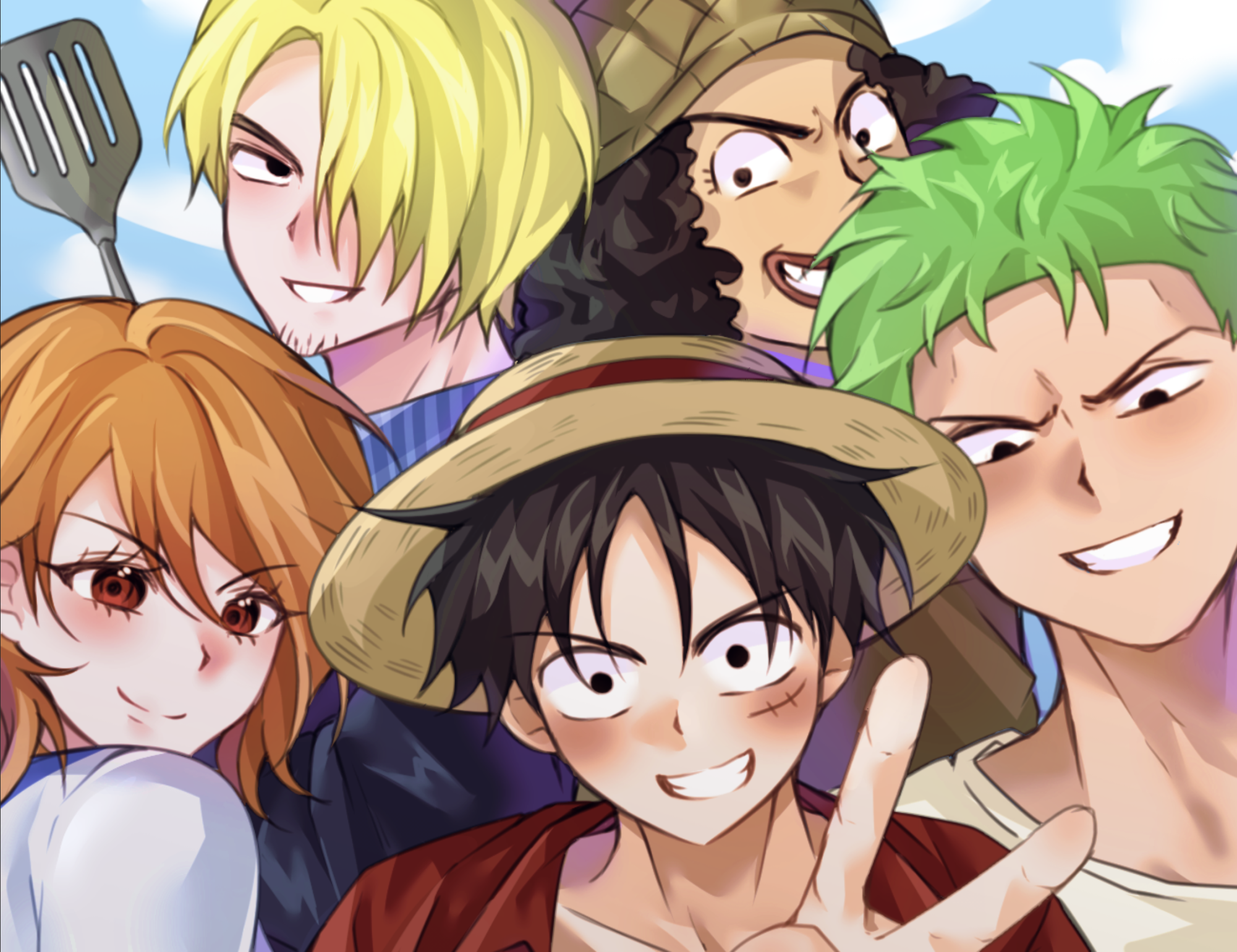 When I first heard the news that Netflix dropped a live-action of "One Piece", I recalled the nightmare of the Japan-made "Attack on Titan" movie and deleted it from my watch list. I firmly believed that real-life anime renditions could never escape the fate of an awkward parody.
To my surprise, I binge-watched the entire eight episodes of the show just last weekend and enjoyed every moment of it. Its dynamic action scenes, rich computer-generated imagery (CGI), and accurate portrayal of characters and plot kept me glued to my seat. I expected a low-budget, totally Westernized imitation, but instead, I felt the familiar rush of excitement that I only ever got from watching shōnen(adventure/action) anime.
I grew up with shows like "Inuyasha," "Tokyo Ghoul," "A Certain Scientific Railgun," and "Attack on Titan." Japanese animations and manga have a deep influence on East Asian culture. But some of my friends from different backgrounds never understood the hype. Asian kids who grew up in the Western world, which includes my cousin and friends, often complained about their classmates who don't understand the 'niche' culture of anime.
Over time, more people opened their eyes to its charm, but I still hear phrases such as, "I don't watch kids' shows," or "I'm only into real movies" from my American and European friends. The fact that mainstream media like Netflix made a legendary work such as One Piece come to life, and successfully at that, brings me hope that this biased perception might finally change. 
So what makes the live-action One Piece so different from its precursors? 
First off, Megumi Ishitani, the director, nailed the portrayal of the characters and the setting. The five main cast members fit right into their roles. Not only that, their personalities, shown through interviews and social media posts, amused fans because of how much they resembled the members of the Straw Hat crew.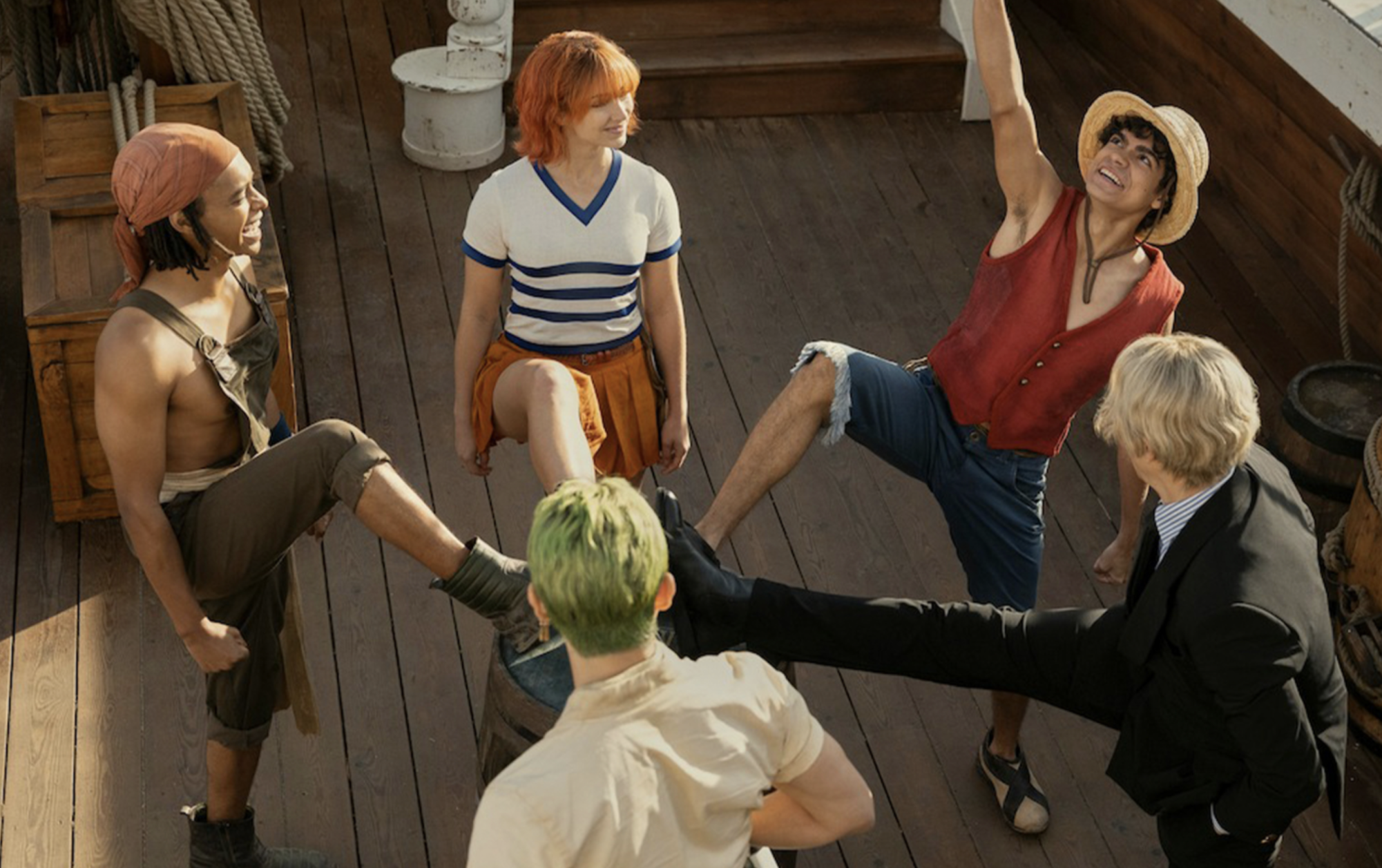 The actor who portrayed Luffy D. Monkey, Iñaki Godoy, always sports a positive and cheerful attitude and goofs off with his fellow cast members. Jacob Gibson, who plays Usopp, throws in jokes along with Godoy to make their interactions even funnier. They already look like besties in real life.
Emily Rudd in the role of Nami brings the group together with her upbeat and warm personality, which strongly reminds me of the sweet and courageous navigator of the Thousand Sunny (the Straw Hats' ship). She also revealed herself as a devoted anime fan, and it excites me to know that the stars of the show actually care about the original work as much as the fans. 
Netflix featured the actors playing several games as short video clips, and you can see their resemblance to the characters through their playful interactions.
She's not the only fervent One Piece fan among the cast either. Japanese actor Mackenyu who played Roronoa Zoro also worshiped the manga as a young child. As an anime enthusiast, it thrilled me to watch Mackenyu play his dream character, who also follows his dreams to become the greatest swordsman in the world in the saga.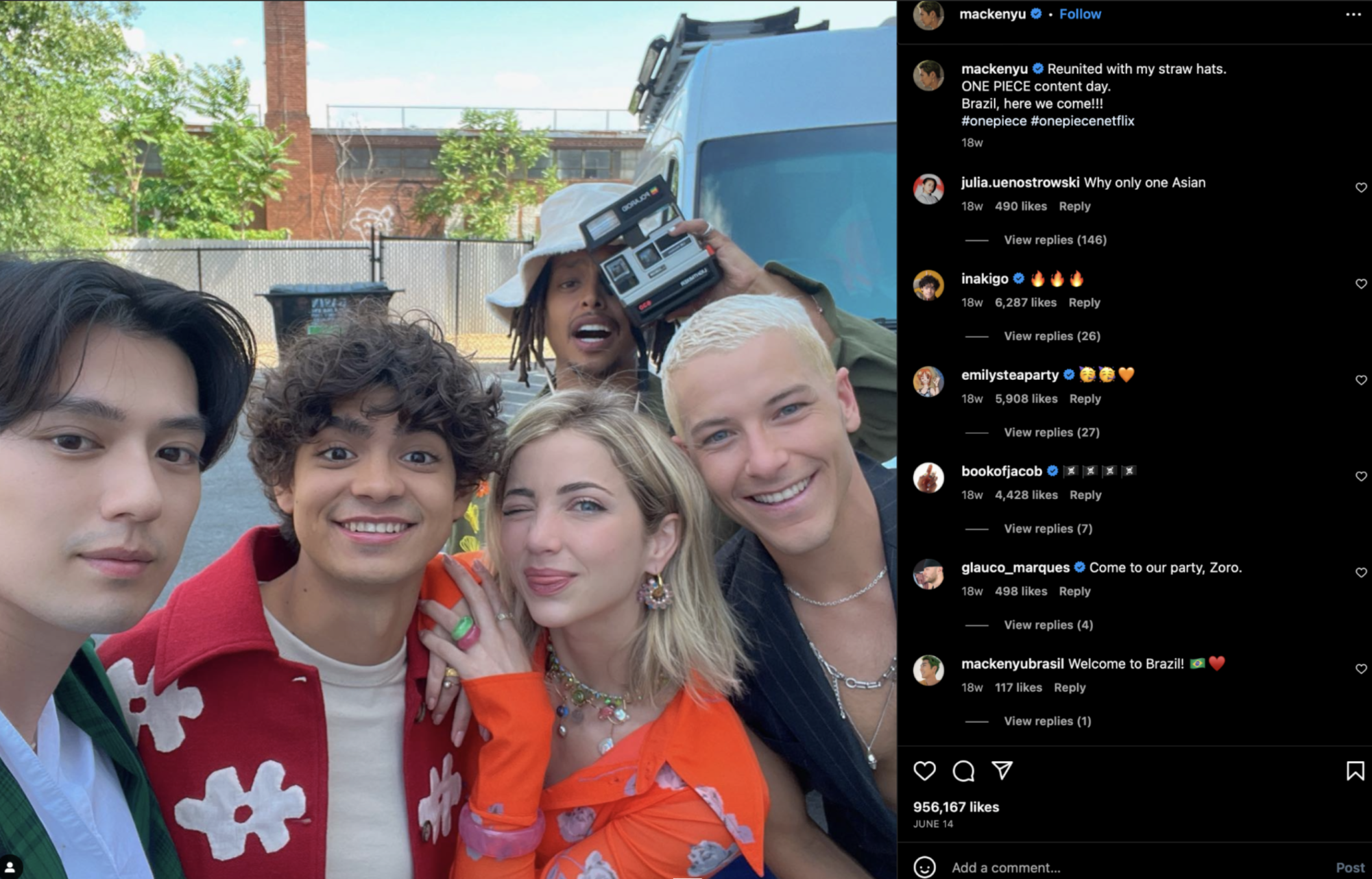 Taz Skylar, who plays Sanji, not only learned how to fight, but also how to cook. In an interview, he explained that he continuously fed the cast members his food while filming. He always competes with Mackenyu like real-life Sanji and Zoro, and I love just how much they act like a family, similar to the Straw Hats.
Taz cooked a dish that Sanji presented to the Straw Hats in the series for his fellow cast members.
As someone who didn't finish all 1,078 episodes of the manga, I believe the writers did an amazing job. They organized the complex plot of One Piece to make it easy to follow. The series captures the scattered chapters and backstories of characters in the original work and utilizes flashbacks and parallel storylines to drive the plot so that eventually, the different paths converge into the climax in the final episode.
The CGI and the action scenes pack a punch as well. Contrary to common concerns, Luffy's ability to stretch his limbs didn't look awkward at all, and Sanji and Zoro's fight sequences brought a breathtaking yet realistic touch to the anime's battle scenes. On the contrary, I noticed how characters that shout out their powers might make non-anime-fans cringe. But I would still applaud the producers' efforts to make this rendition resemble the manga as much as possible.
I award the music team a bonus point for the soundtrack. The orchestra piece "Wealth Fame Power" includes a theme for "Gol D. Roger," a legendary pirate who, before his death, revealed a treasure, The One Piece, for future adventurers including our protagonist Luffy to seek out. Another track, a favorite of mine, "I'm Gonna be King of the Pirates" features a hidden piece of the original Opening of the anime, "We Are!"
The score is titled "I'm Gonna be King of the Pirates." Luffy claims so multiple times throughout the anime and will continue to until he reaches his goal.
The anime industry frequently grapples with the recurring issue of whitewashing. Though some anime only portray Japanese characters, their designs include typical white features. Shows with more Westernized settings rarely portray black or brown skin tones or only do so with negative connotations. With my limited exposure, I can count black characters who play a crucial role in the plot on one hand.
In this film, however, I witnessed multiple characters come to life with actors of various racial backgrounds without forced diversity. I believe that the amalgamation of the imaginative world-building in One Piece and the more racially inclusive nature of modern Western society culminated in this result.
Now that I have seen what Netflix can do with anime adaptations, I desperately wish that they would bring "Attack on Titan," my favorite anime, to life. Especially because the story deals with issues such as totalitarianism, freedom and oppression, and racism, I believe it will make a breathtaking movie or TV show with the right producers and cast. As I wait for the next amazing live-action to drop, I recommend all of you, anime fan or not, to give One Piece a shot.