"Silly season," a term commonly used in Formula 1 professional car racing, describes a period in which drivers with poor records wait for the replacement by another driver by their associating team. When a driver gets removed from a team, a silly season starts and many next-in-lines follow suit. "It's a method to 'jam up' some things. It's basically drivers switching mid-season – kicking some out or trading… it's not too bad of a policy," said BWT Alpine F1 Team fan Brian Hyun in grade 10. 
In Formula 1, each developer company/team owns two seats, referred to as grid-seats. Selected drivers fill these spots and work with the company to produce the best results on the race-track. Drivers on the grid suffer with the constant reminder of the ranked point system which grants 21 points to first place and 1 point to ninth; each score counts in a ranked competition for the grand title of the World Drivers' Champion. Thus, all drivers battle each other, no matter the team. 
Williams Formula 1 Team currently sports Alexander Albon and Logan Sargeant as their two drivers. Mercedes-AMG Petronas also has two drivers, but recent rumors put their reserve driver – a plan B for unforeseen circumstances such as injuries during races – under the spotlight. 
Logan Sargeant, product of a previous silly season, shoved Nicholas Latifi (previous driver of the Williams team) out of the way late 2022. Now another driver waits to swoop in and snatch his seat the same way he entered. Mick Schumacher, a reserve driver for Mercedes-AMG Petronas, threatens the Williams' grid-seat occupied by Sargeant, a lover of spin-offs, and fans sense a mid-season swap to click sooner than expected. 
In F1, the team principal – the CEO, basically – manages everything from engineering to performance on the race-track. They also decide whether a driver stays on or not. Oracle Red Bull Racing currently leads the 2023 season ahead of others with Max Verstappen, who dominates a majority of the races, as their driver and Christian Horner as their team principal. 
Red Bull, renowned for their flakiness with the silly season, represents driver swaps to many fans. From Alex Albon's hasty replacement to Ricciardo's dashing entrance, Horner's sense of loyalty belongs to no one but his golden boy, Verstappen. 
Silly seasons, however, entail a sacrifice of millions of dollars in broken contracts. The McLaren Team infamously lost two million dollars by kicking Ricciardo out of their garage. Moreover, they upset fans, as no one wants to see their favorite driver get miserably booted off the team. In some cases, however, this begs to differ. With horrible performances, ambivalent minds turn into collective shouts and agreements of "stop crashing the car, please." Everyone holds their breath until racers start to fall out.
---
Elisa and Selina, both ardent fans of Formula 1, hold critical perspectives on the current slippery slope of this silly season; they gab about the history and rumors surrounding drivers and give insight on the possible future of the 2023 race.
Elisa: I have a biased opinion on the discussion of Mick Schumacher, one of my favorite drivers. He will definitely replace Sargeant for the 2024 season. Schumacher did wreck his previous Haas car one too many times, but he still stands a step higher in skill than Sargeant. Compared to Sargeant, who brought a grand total of zero points to the team, the twelve points Schumacher brought home to Haas last year sounds like a happy promise.
"Mick is a better driver than Sargeant. At least Mick — even if he breaks cars and engines — he knows how to drive," Hyun said. The truth lies not only in numbers, but also in public opinions: Schumacher simply just drives better than Sargeant. 
Many argue, however, that Williams lacks the funds to replace Sargeant. The team was in hot water not too long ago thanks to Lance Stroll, who bought his seat in the British team with his father's funds. He's now known by the F1 community as "Daddy's money."
Elisa: Infamous for their insufficient funds in the motorsport, Williams pokes a hole in my otherwise bulletproof stance – mostly because it seems impossible for them to dare accept another nepotism baby like Schumacher to further tarnish their reputation. If Sargeant continues to drive, I imagine that Toto Wolff, principal of the Mercedes Team, will adopt the role of a helicopter parent to keep Schumacher in his care for a little while longer.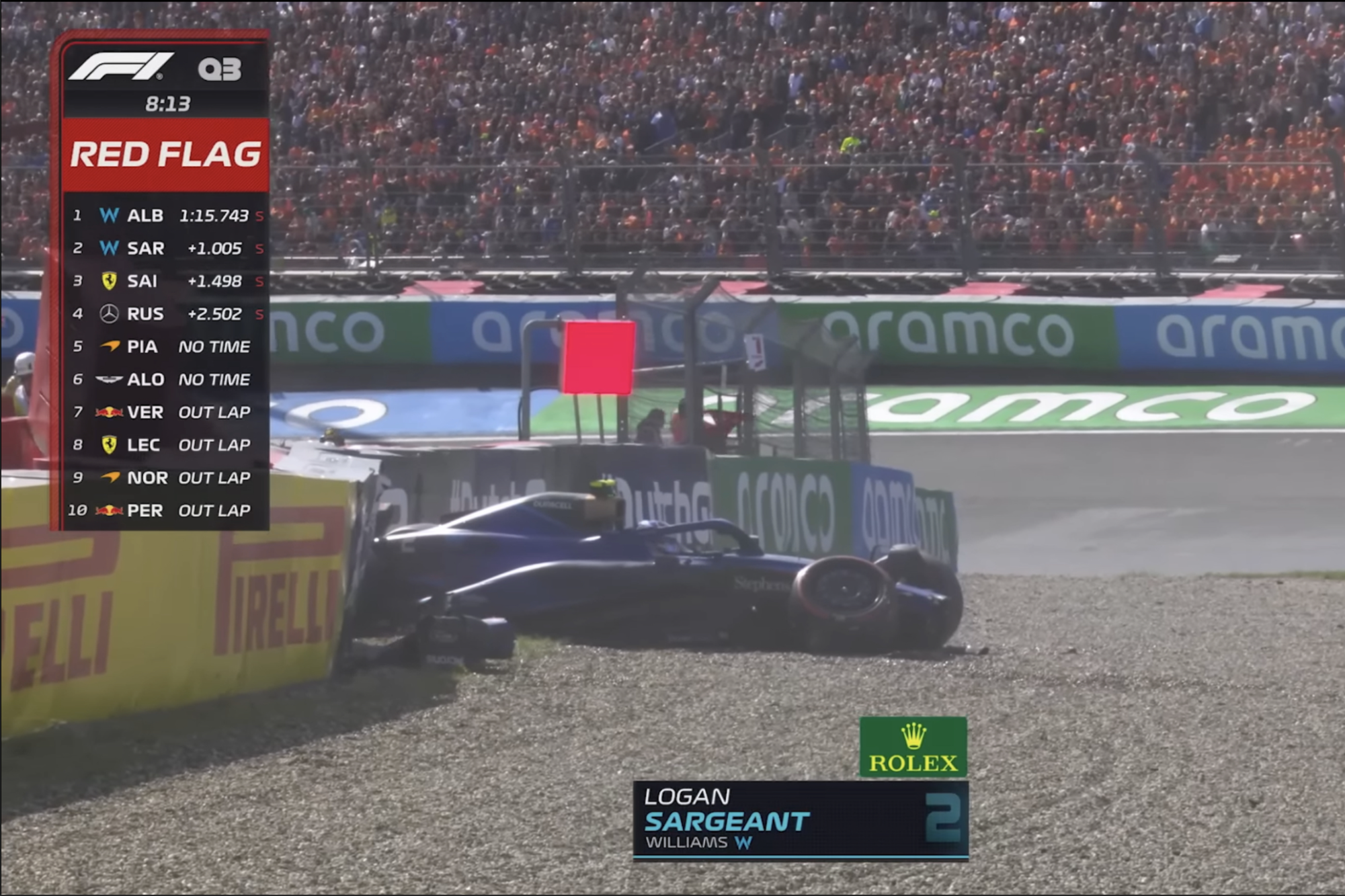 Selina: One of Mick Schumacher's greatest motivations is the legacy and memories of his father and a previous racer, Michael Schumacher. Unfortunately, their heartwarming relationship manifests itself as a 'nepotism baby' reputation. The entire grid, including Mick Schumacher's fans, set high standards for the young driver. And when he fails to deliver, they bash him for his inability to follow his father's footsteps. He seems to have no way out.

I only have one personal connection to Mick Schumacher: the fact that his dad, the legendary Michael Schumacher, chose Ferrari to reign on his throne. But the heir has failed to fill his father's shoes so far.
"He broke too many cars. One car is worth a few million euros, and like he crashed every single practice session, touched gravel," commented Hyun. Mick Schumacher stands above Sargeant at the moment, but his brilliance ends there.
Elisa: Even with Mick Schumacher's reputation in mind, I still believe Sargeant will lose his place next season. From common sense, Sargeant brings nothing to the Williams F1 Team.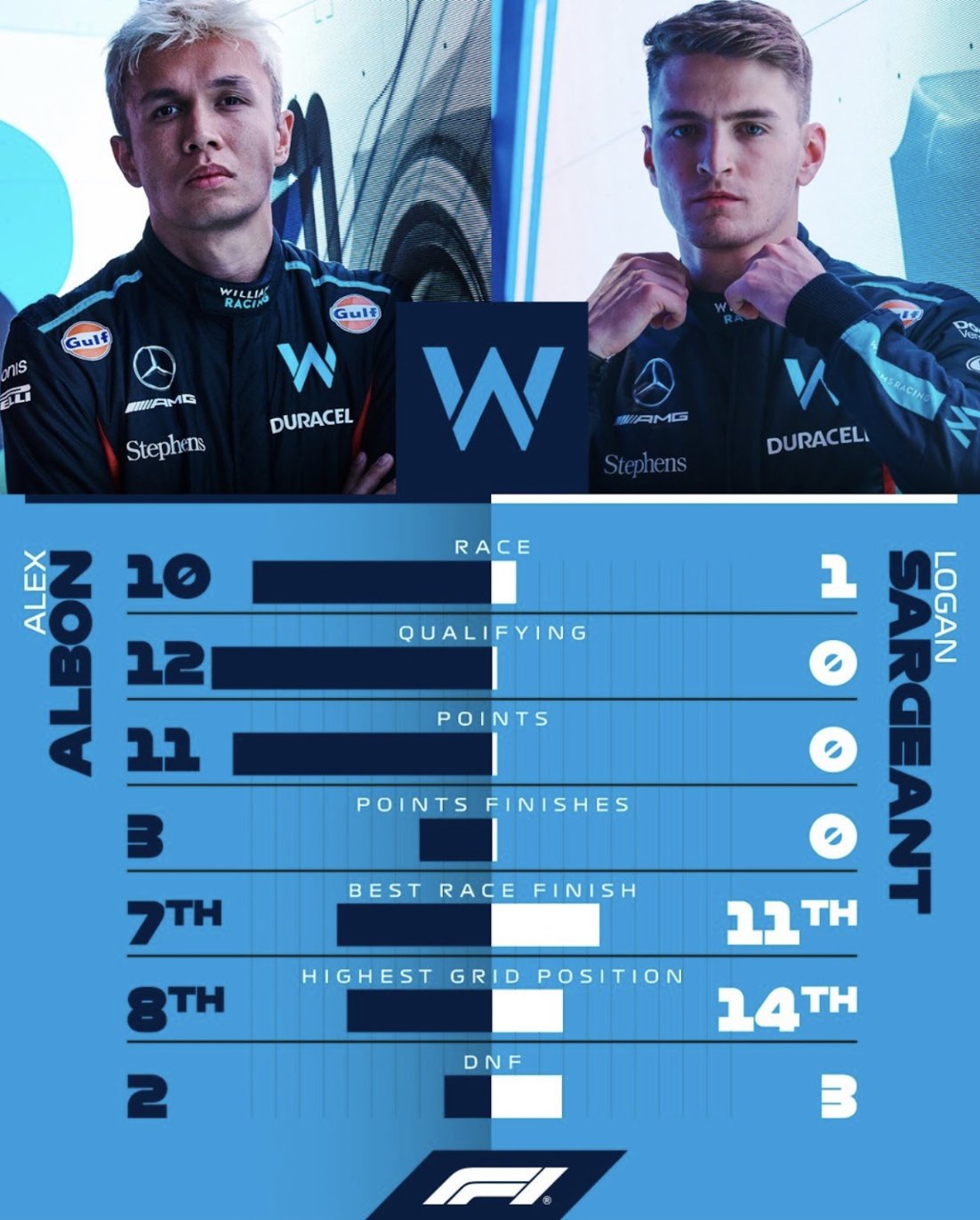 Selina: I agree to a certain extent. Sargeant loves to crash into other drivers and the innocent barriers. The company must then spend millions of dollars to rebuild their cars time and time again. Logan always finishes with a collision, scratch, or spin-off. Despite that, I say he will keep his seat for the final half of the season, but not a contract with Williams.
The Williams team currently shields Sargeant with an adjustment period. This thinly-veiled excuse shows that the team simply adores him. Their spirit diverges from Red Bull who kicks drivers out anytime someone lags behind Verstappen. Nonetheless, the ticking time only urges teams to take action: to protect or win, that is the question.