An Introduction to Campus Life
DIS Hosts College Night for Students and Parents
College representatives from all around the world filled up the DIS gymnasium at the end of March with much information to provide on the application process. Given an opportunity for direct interactions, many students and parents participated in the event to learn more about what's to come in the next few years.  
Mrs. Jolly, who worked with other administrators and the admissions officers to organize the event, stated, "Fifteen colleges from different countries came to visit our school to talk about their admission process and answer any questions students may have. For the first few minutes, each college will introduce themselves, and after that, students could visit different tables and ask individual questions to specific colleges."
This college fair allowed families to meet with universities all over the world, such as UC Davis and NYU Abu Dhabi. A representative from the latter school said, "We came here as a part of the WREN tour, which is a tour for colleges to go different places in the world and introduce themselves to different students. Mr. Wren, who is the main organizer of this, helped a lot with the planning. He organized this event with Mrs. Jolly. I was also familiar with this school when we heard that we were going there; I believe that there were students who applied to our school in the past."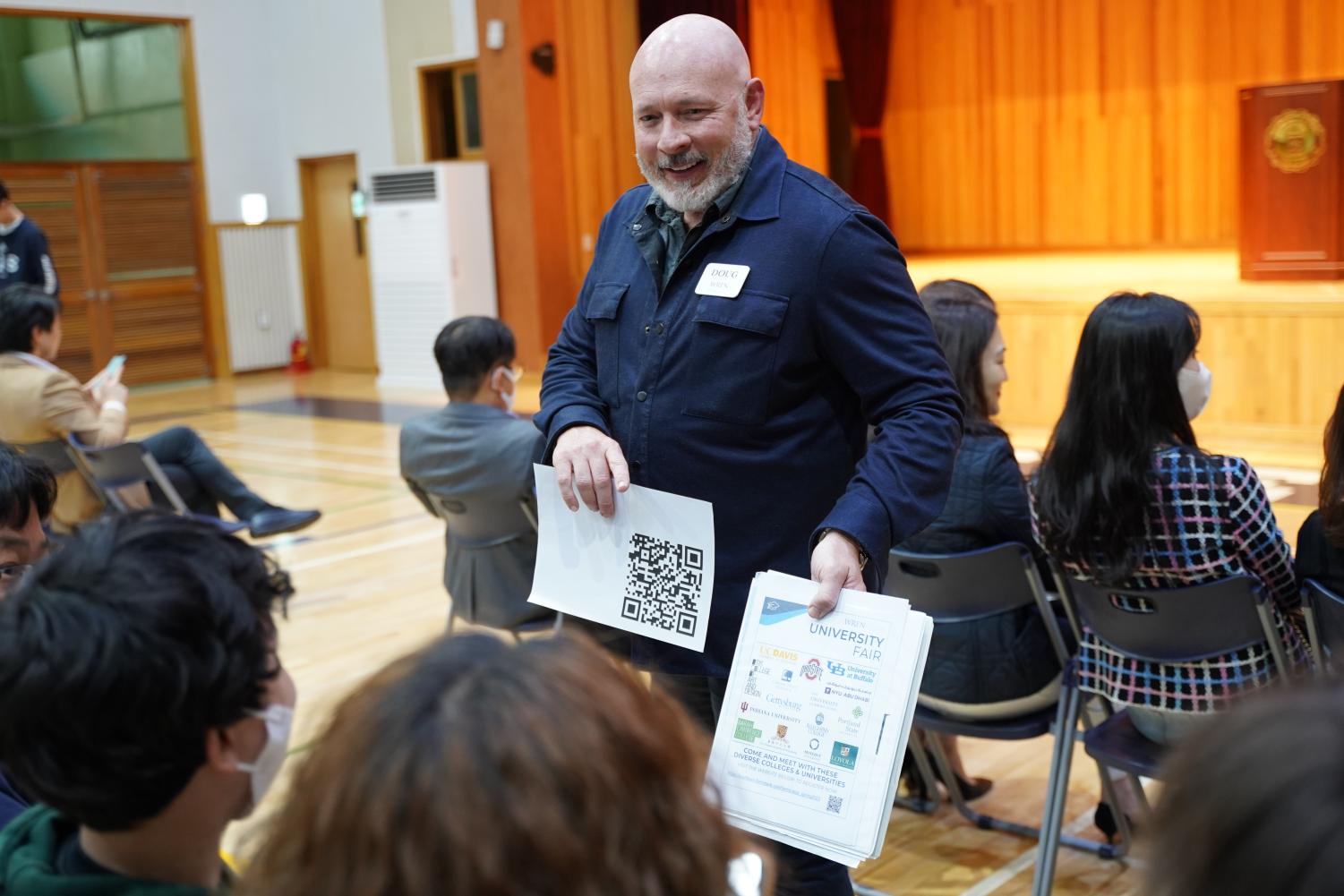 Middle and high schoolers eagerly questioned the wheres and whys of certain schools, and parents learned much from the event as well. One such parent described, "Usually when people look at colleges, they only tend to look at the top colleges, but I think it is also important to know that there are many different options of schools that students can apply to. I think this event was a great experience for parents to learn about different options of schools that students can apply to."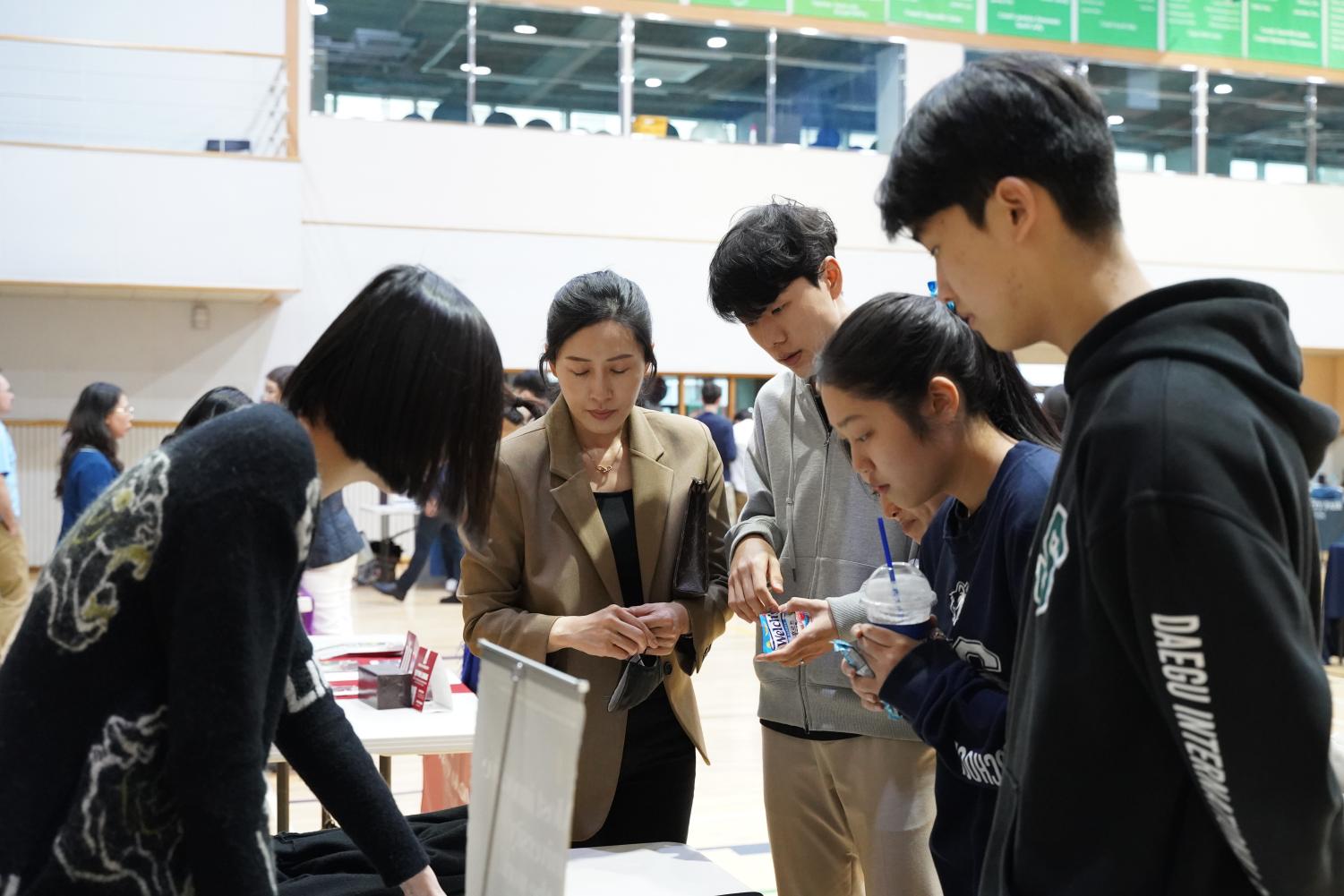 Mrs. Jolly also shared words on the overall purpose behind the event. "I think this event is significant because this is the first time we had this college event in years, especially since this was the first time after COVID. Also, for students and parents — they had a chance to directly talk to the admissions officers, who will actually read the students' applications in the future. I think it will benefit everyone to learn more about the college application process," she said. 
College Fair introduced students and parents to many prestigious schools that they previously didn't know of. Everyone picked up a thing or two, and they hope to make ready use of this new knowledge in their future applications.